READ IN: Español
We can only say one word that defines the collection of Anthony Vaccarello for Yves Sain Laurent in Paris, supreme. The Italian designer has empowered the woman on the catwalk of the Fashion Week in the French capital. A collection divided into two stages, one more classic and the other more futuristic, without losing the point of union between the two.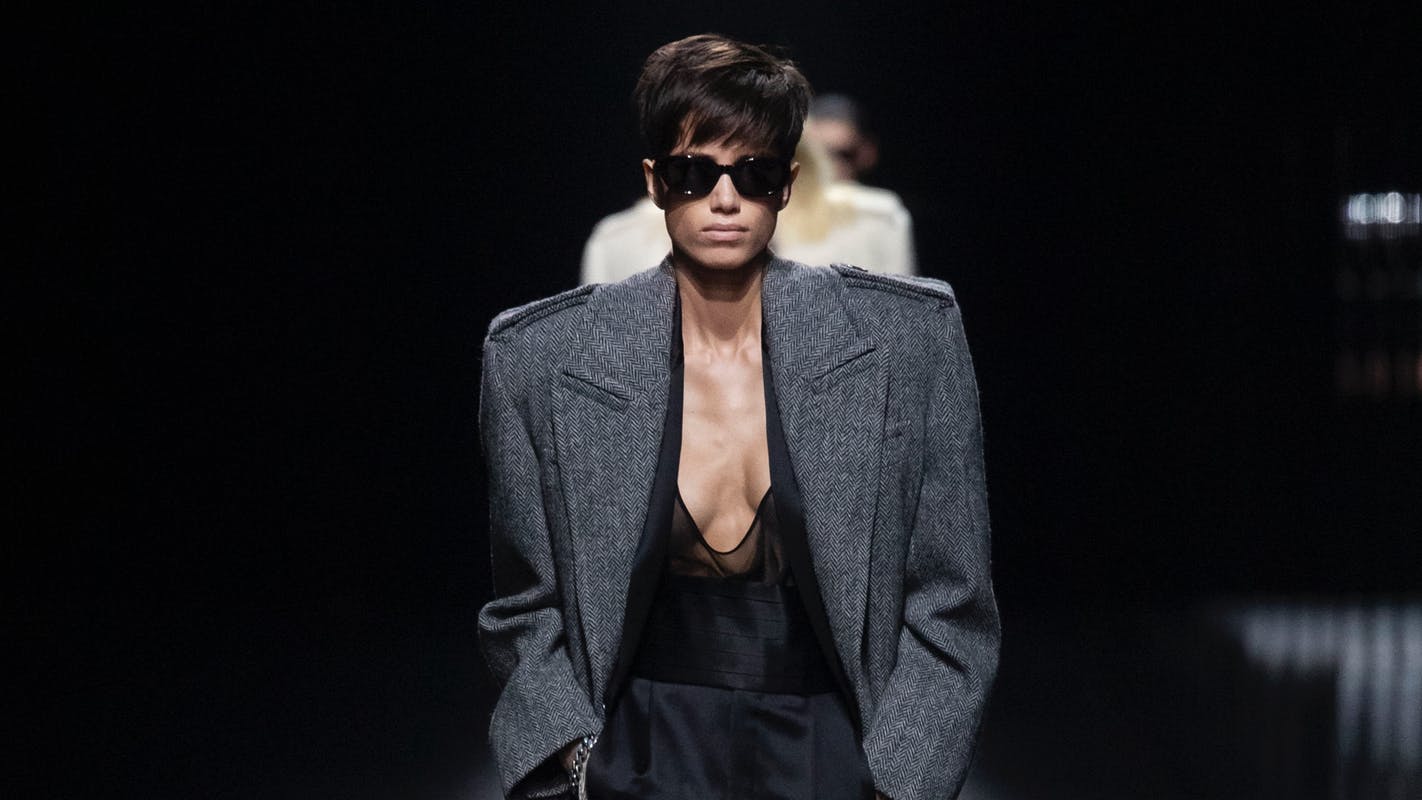 An evocative memory in the style of the "femmes fatales" of classic cinema. The sensation that Rita Hayworth from "Gilda" (1946) took the catwalk, or the character of Ava Gardner in "The Killers" (1946), or the elegant Lauren Bancall in "The Big Sleep" (1946). Vaccarello has been inspired by the appeal of the fascinating femme fatale who so captivated filmmakers and screenwriters; an independent, strong and self-confident woman.
The creative director of Yves Saint Laurent has divided the show into two temporary parts; in the first, of 40-50s character, he has been inspired by the aesthetics that define this archetype of classic cinema: pants with high draught tweezers and fluid materials, shoulder pads at the top, large belts and hats. Word of honour cut dresses and asymmetrical sequins and satin details.
Skins, feathers, and animal-print print. Black leather high boots and heels with feather details on ankle closures. Black was once again the main protagonist, sensual, mysterious and elegant.
In the second part of the parade Anthony Vaccarello surprises us with an evolution in time; without losing the character of the 40s and 50s, he reconstructs it giving the designs authentic and phosphorescent light. Creations of a futuristic ideal that focuses the spotlight on the garment and its movement.
Although the neon technique has not been used for the first time in the history of fashion by Vaccarello – Rami Kadi, Lebanese American designer, already used it for some of his designs in the Winter 2015 season – the result has been very eye-catching and "cool".
Below you can delight with the looks of his FW19.
'Las "Femmes Fatales" - YSL