READ IN: Español
Yves Saint Laurent found inspiration to create many of its collections off the ocean off the north coast of Africa. Yesterday, Antonhy Vaccarello brought the designer's perspective to the attendees of the Malibu parade years ago. Morocco has one of the most important museums dedicated to the french designer. The Spring/Summer 2020 men's collection was completely exquisite and highly acclaimed by the media.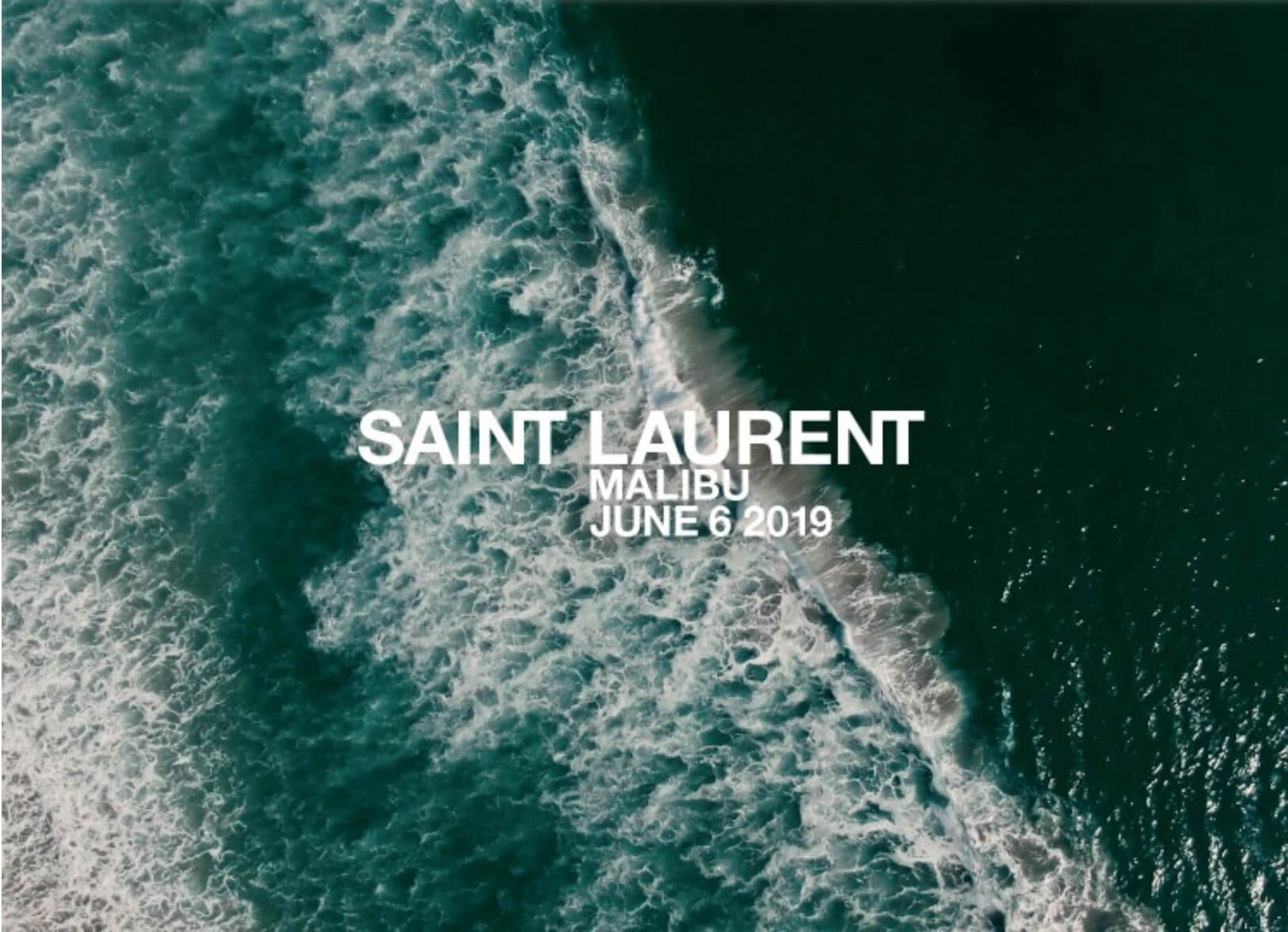 Since Vaccarello landed at the French house in 2016, he decided that his shows would be enjoyed exclusively from one side so that the view of the audience would be uninterrupted, so that not a single detail would be lost. The designer of belgian origin spent little time in contact with men's fashion until he took over the reins of YSL, since then, has found his place and his own style when dressing the man of the twenty-first century, he himself has once announced the comfort he feels when designing for men.
When a designer enjoys sketching and creating, it is perceived in each of the pieces, in the elegance and avant-garde that they give off. Vaccarello, the creative director of Saint Laurent has conceived a collection in which you do not wonder who wears the garment, but only enjoy its movement and its forms that go beyond what is merely written about gender clothing.
The collection was initially inspired by the Marrakech of the 70s with a great influence of Los Angeles of the XXI, Vaccarello has found the connection between the two cities in free spirit that surrounds them and the bohemian essence of both. Another important reference lies in the singer Mick Jagger, when he toured the world with his band the Rolling Stones in 1975. Antonhy says that Jagger has never been so masculine as when dressed in satin and gloss.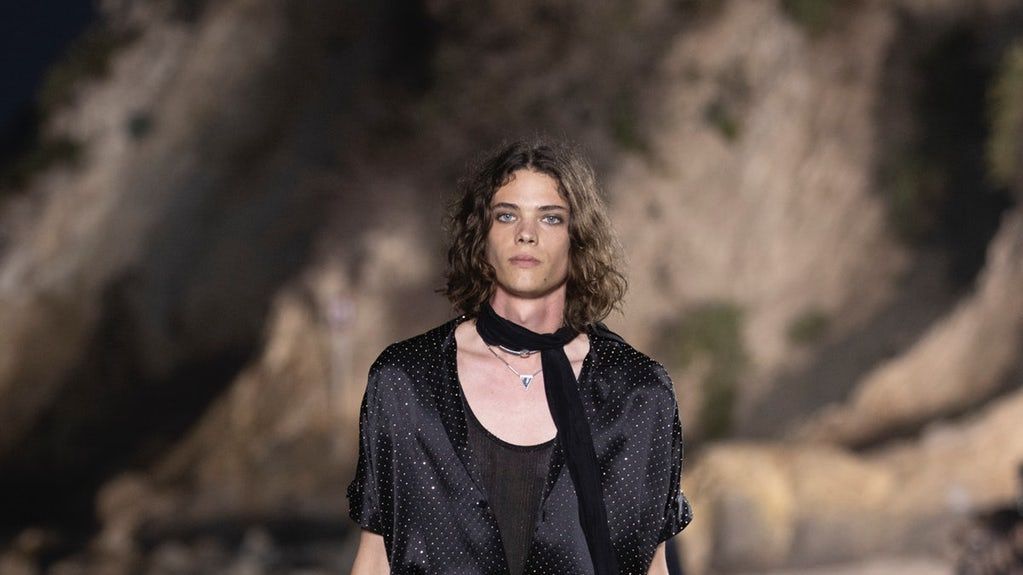 The genre fluidity of the collection comes with denim shorts combined with long sand-colored shirts and trencas, bloomers of inflated proportions and lots of movement. An important detail has been the handkerchiefs that have replaced in more than one looks the traditional tie. The clean, elegant lines in monochromatic colors are almost a hallmark of the french brand.
The glosses and transparencies of materials not very chosen in male fashion shows have filled the men's clothing with vanguardism and freshness, and there are no more barriers or limits. As a touch, the models have paraded with makeup eyes.
Antonhy Vaccarello, who bid farewell to the audience with a brief presence on the catwalk, timidly greeted and abandoned an unrepeatable spectacle.
Yves Saint Laurent SS20