READ IN: Español
The global fashion search platform launches its newest installment of The Lyst Index, the quarterly report that ranks the most popular brands and items of the moment.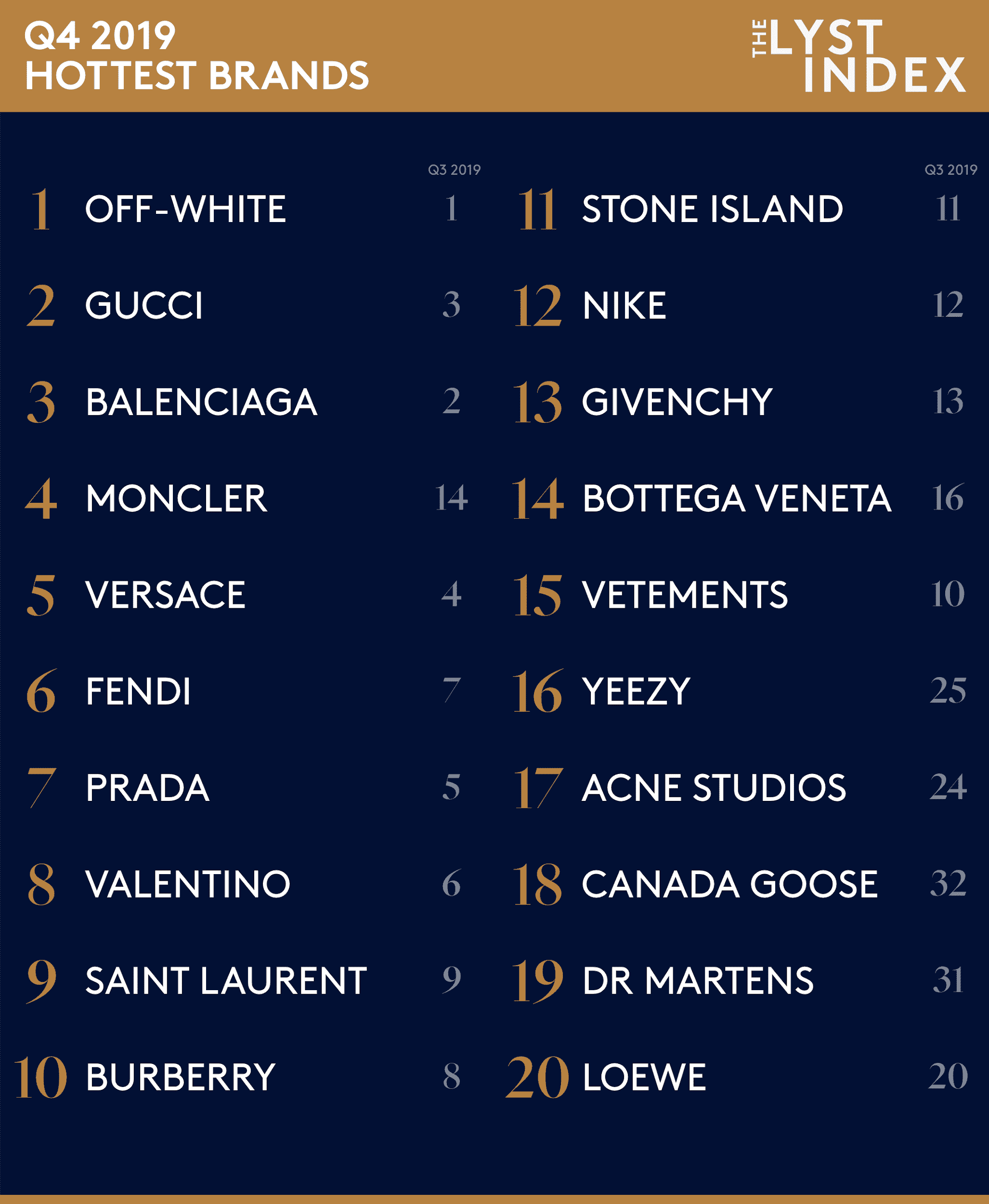 The Q4 data reveals that Off-White holds the top spot and is crowned the world's most popular brand for the second time this year. The volume of searches for Off-White hooded sweatshirts grew by 90% during the quarter, and the firm's Waterfall graphic print model took ninth place in the list of most popular men's items. Loewe remains at number 20, thanks to the opening of the store in New York and an exhibition at the Art Basel art fair in Miami Beach.
Sneakers abandon their hegemony in the list of women's products.  Military boots and high-heeled shoes claim the spotlight. Prada's Monolith boots, Rosalia's favorite, entered the list of most popular women's items in third place. Amina Muaddi's Gilda heeled sandals, a brand new addition, ranked second on the list of most popular women's items. Searches of the heels – already worn by Kendall Jenner and Hailey Bieber – led to a 73% increase in visits to the brand.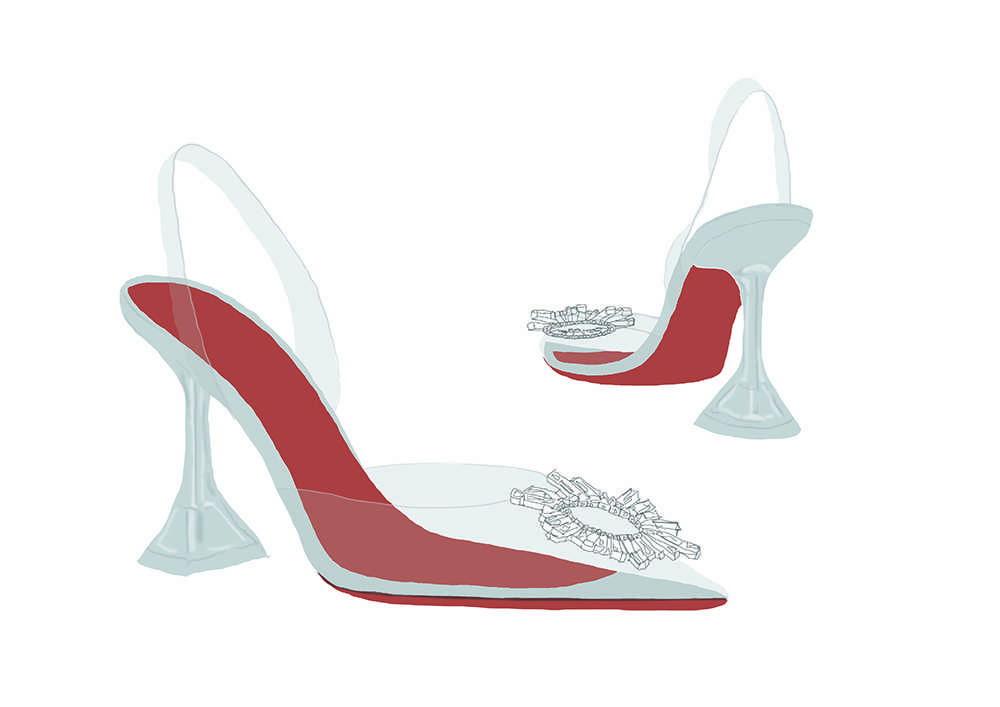 Illustration: @listedobjects
Sustainability is a key factor in consumer habits. Despite the climate of aggressive price declines on Bachelor's Day and Black Friday, it was full price sales that catapulted many of the quarter's most popular brands into The Lyst Index rankings. Users tended to go for basic or timeless items that were not discounted; or they looked for a brand in the sales, but ended up buying the product at its original price.


Luxury puffer coats are the new status symbol in men's fashion. Two warm apparel brands are responsible for the most notable movements this quarter: Canada Goose climbs 14 places in the ranking and is the firm's first foray into the most popular brand classification. Moncler has jumped 10 places in the ranking of the most desired brands. Moncler's Maya jacket is officially the most popular men's item of the quarter, and searches for the garment increased 199% in Q4.
Fashion resale is consolidating as one of the forces to be reckoned with. Thanks to a collaboration with the idol of K-pop G-Dragon, Nike's Air Force 1 Para-Noise shoes are the eighth most popular item this quarter. Searches for this model shot up by 380 % in December, and the shoe's resale price is now 150 % higher than its original retail price of 180.


There are products with popularity beyond the seasons: The Gucci GG logo belt is once again the most popular fashion item in the world: It enters the ranking of women's items for the ninth time in less than three years and heads the list for the second time and has a good chance of becoming the most popular item of the decade.