READ IN: Español
Marc Jacobs once said: clothes are nothing until someone has lived in them. Under this statement, we confirm that fashion is a cyclical phenomenon. So, paradoxically, vintage will always be one step ahead. And the fact is that nowadays it is a solid bet within the fashion sector, to such an extent that many designers are replicating their own most iconic garments. Moreover, the rise of this market is directly related to the sustainability factor. To this awareness we must add the trend of constant renovation driven by the networks. For this reason, from the H. team we bring you a selection of vintage shops where to buy in Madrid.
Kinda Kinks
Undoubtedly one of our favourites. We don't know if it's the rock spirit that invades you as soon as you set foot in the shop or the treasures hidden inside; but at Kinda Kinks we always find the best vintage pieces. It has two shops located in the centre of the capital, and both are relatively close. One smaller but exclusive, the other larger and more varied. You'll find what you're looking for in either of them.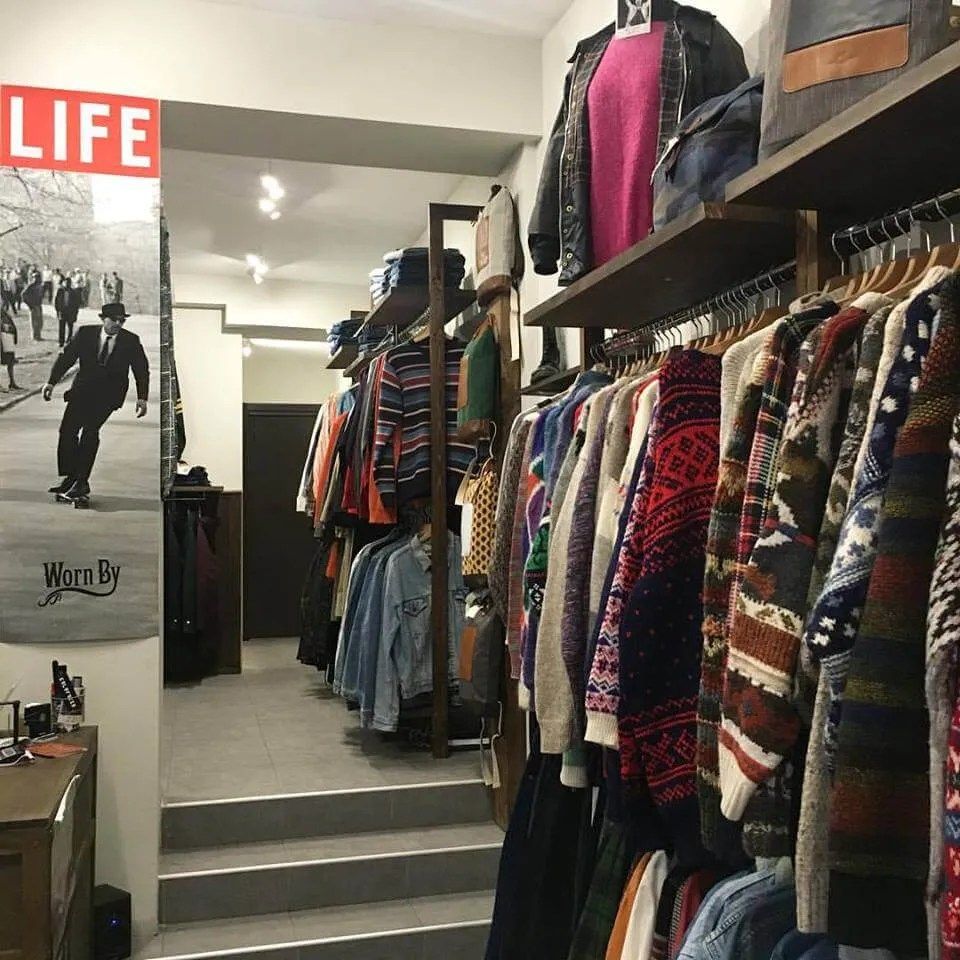 C. del Pez, 16
C. de Velarde, 6
MAGPIE
A place that surprises and captivates in equal parts. A shop where you will find pieces that you would never think you would find in the centre of Madrid. From objects from centuries past to exclusive accessories for all kinds of occasions. MAGPIE's offer is infinite.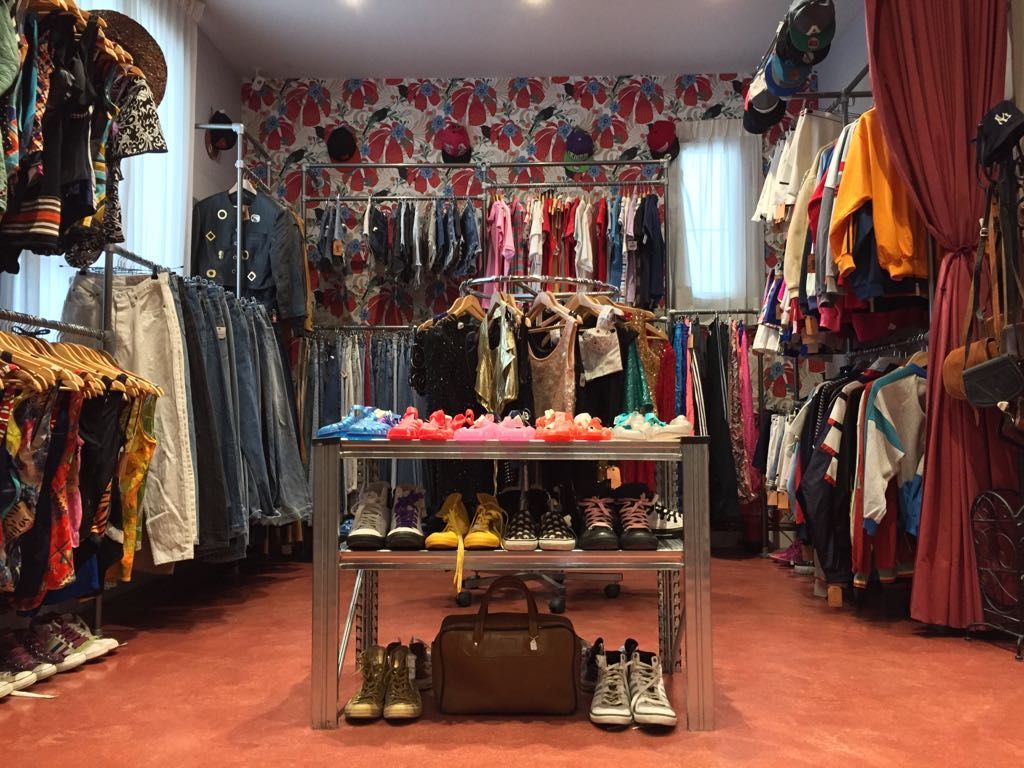 C/ Velarde 3
Quality Sportswear
Vintage shop based in Madrid, specialising in designer pieces, curated vintage items and classic and collectible sportswear. That's how Quality Sportswear defines itself, a gold mine located in the heart of Malasaña. Nowhere else will you find so many designer relics together. Without a doubt, an obligatory stop on our second hand route.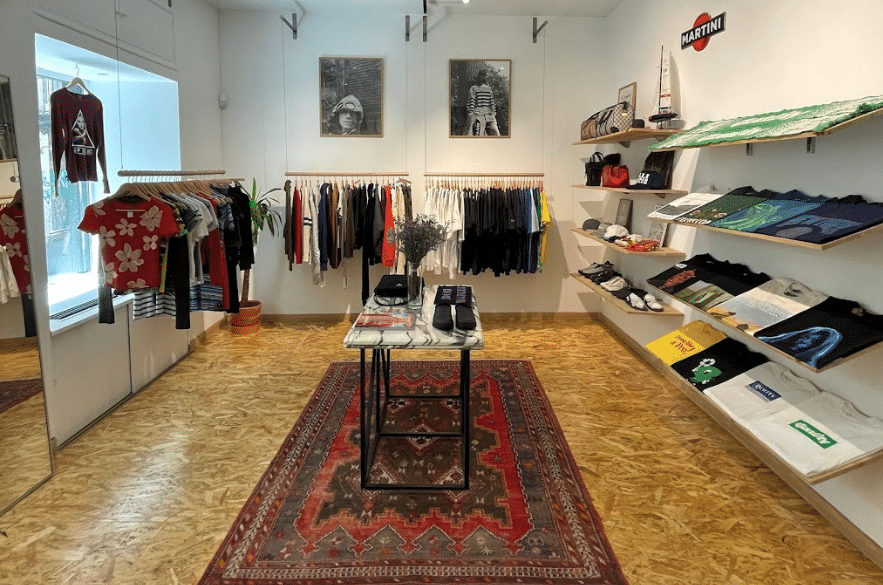 C/ del Espíritu Santo, 6
Retro City
One of the first vintage shops in Madrid. The temple of the typical colourful tracksuit jackets that invaded the 90s. Retro City is basically a huge warehouse with pastel-coloured walls where you can spend hours and hours rummaging through its hangers. But you'll always end up falling in love with one of the garments, which specialise, to a greater extent, in sportswear.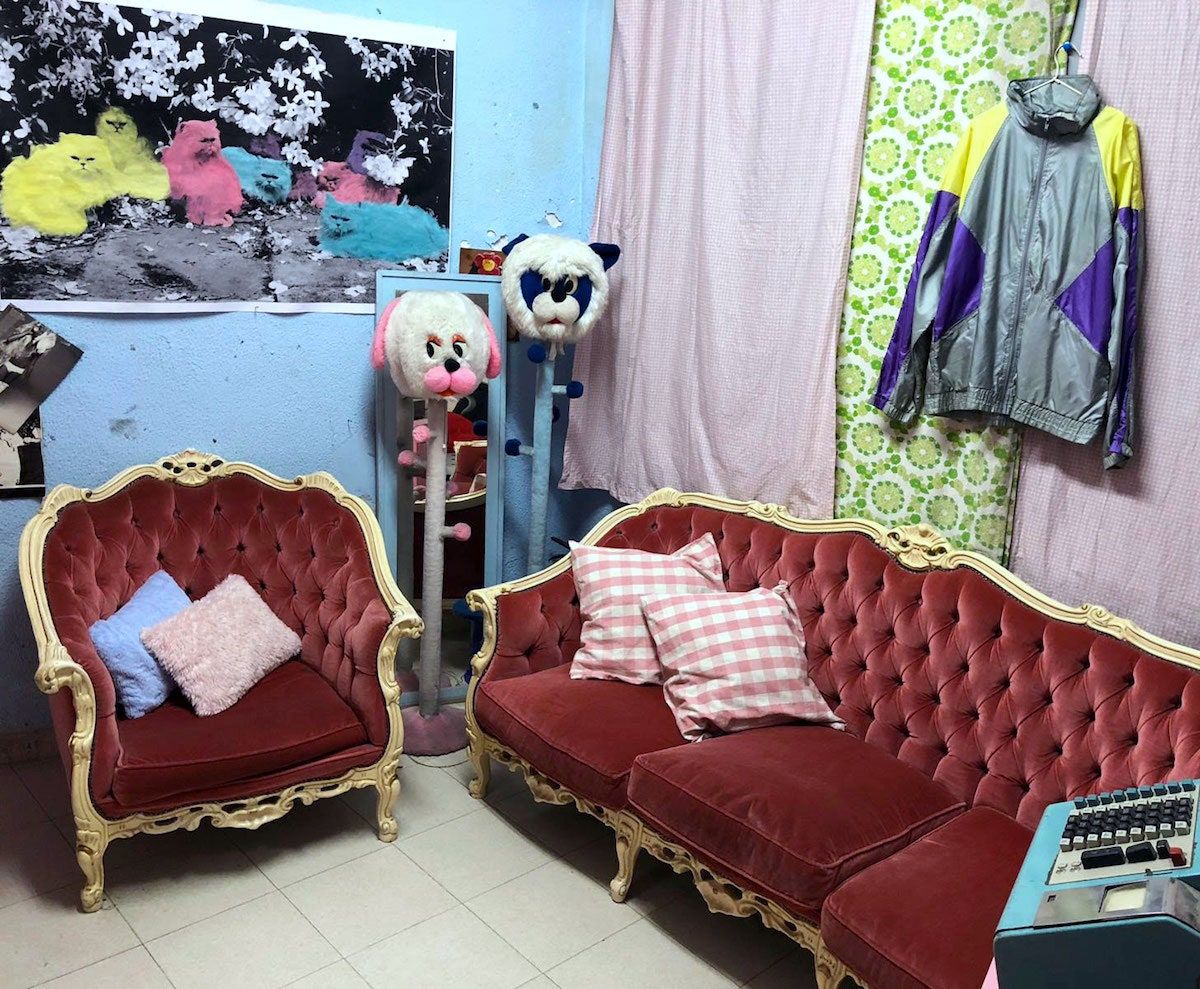 C/ Corredera Alta de San Pablo, 6
Biba Vintage
Last but not least, as they say, we find Biba Vintage. A second-hand shop that is not very big, which can go unnoticed, but inside you can find a great selection of clothes, from Hawaiian shirts, to converse in all colours, to sweatshirts and exclusive caps. From Hawaiian shirts, to converse in all colours, to sweatshirts and exclusive caps, what are you waiting for?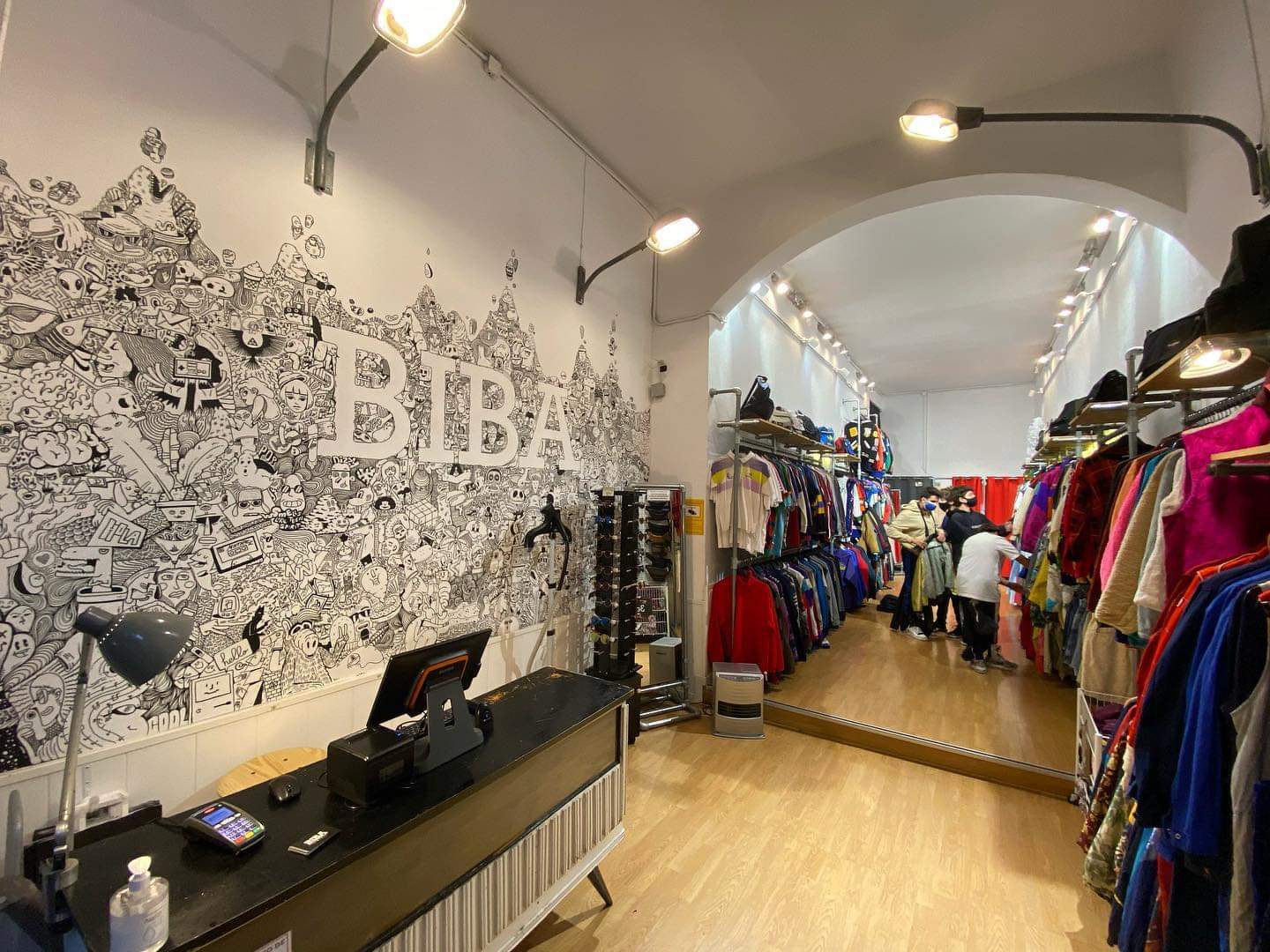 C/ de Velarde, 1
And speaking of Madrid… These are the five bars you must visit if you read us.