READ IN: Español
The proposal for FW21 signed by Raf Simons was full of garments characterized by large volumes, a defined chromatic variation and a genderless aesthetic. Beyond these characteristics, the collection stood out for the particularity of its details. We tell you what were the key elements of the show.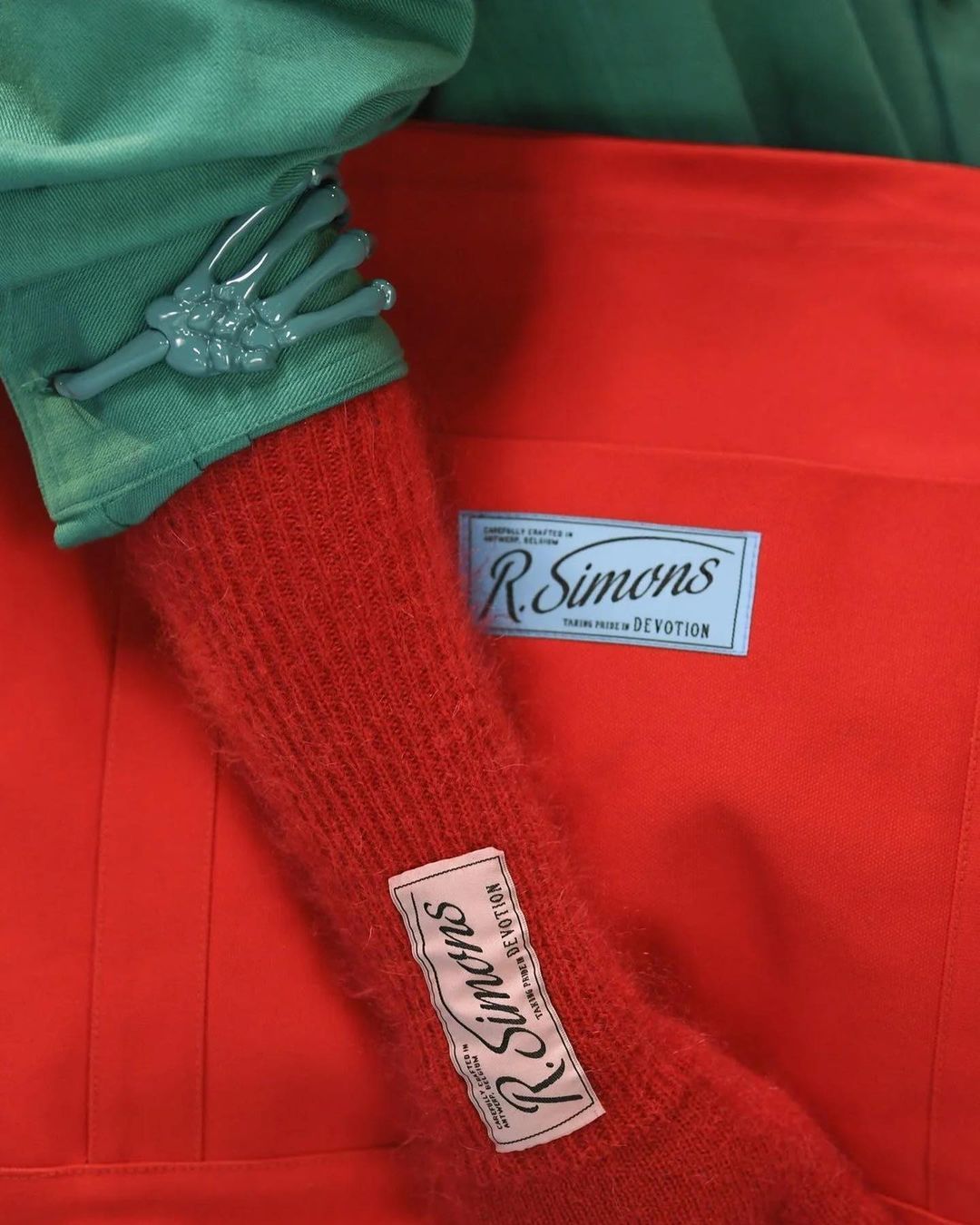 As the designer himself explained, his fall/winter 2021 collection was about the things he loves and referenced visual elements from his archive of almost 30 years. Quilted coats, oversized sweaters, wide vests or flared pants were some of the garments that defined his proposal. In addition, on this occasion the details had a special prominence, especially those that we are going to show you below.
The power of words
On this occasion, Raf Simons has resorted directly to words to materialize his tastes and passions in a literal way. That is why terms such as "Ataraxia", "Dichotomy", "Equanimity", "Loyalty", "Devotion" or "Synchronicity" are engraved on his garments as a sign of admiration.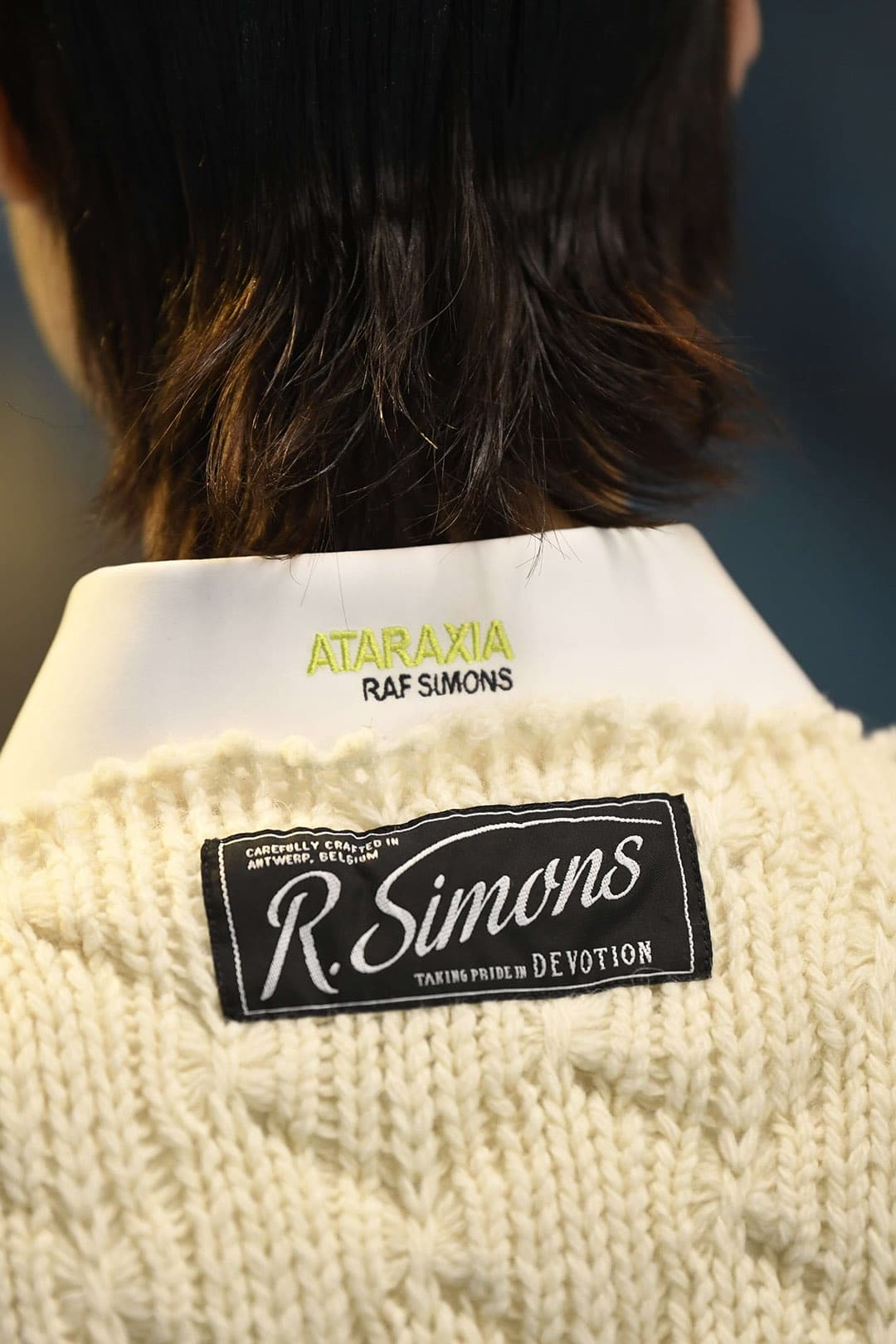 Skeleton hugs
Undoubtedly, one of the most striking details of the collection were the skeleton hand-shaped bracelets. These accessories —satin-coated and conceived in various colors— were placed on top of knitted sweaters and warm garments, hugging the models' bodies.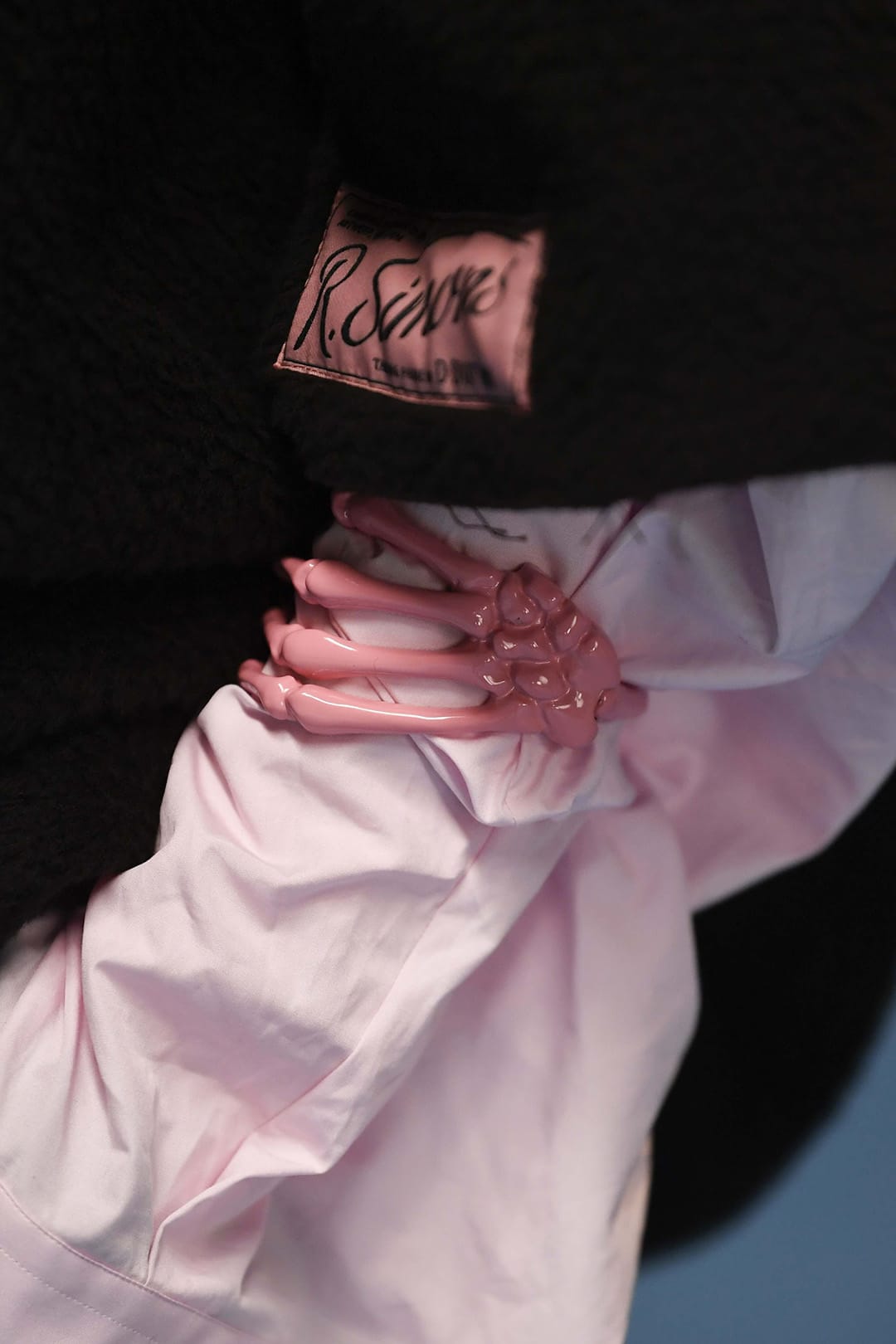 Of course, the balaclava
As in most of the collections that have been presented for next winter, the balaclava was an accessory that could not be missing. On this occasion, Raf Simons' balaclavas are made with a smooth fabric and are presented in colors ranging from red to aquamarine, through black.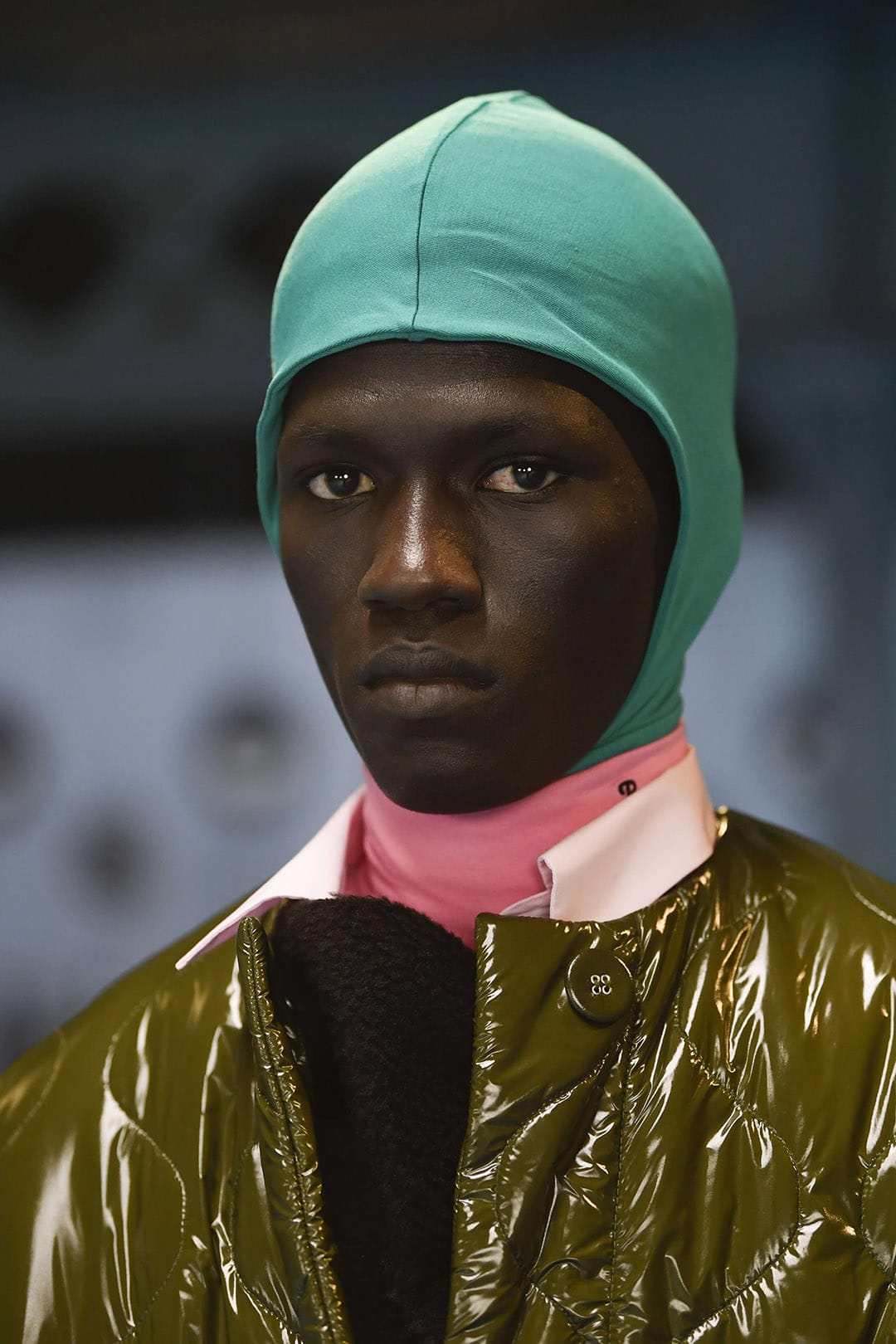 A new label
The sleeves, gloves and bags welcome the new label that Raf Simons has presented for the coming season. On it, we can read "Carefully crafted in Antwerp, Belgium" and his name written as R. Simons. In addition, his typography reminds us of the garment labels of yesteryear and words he loves, such as Devotion, are also present on the label.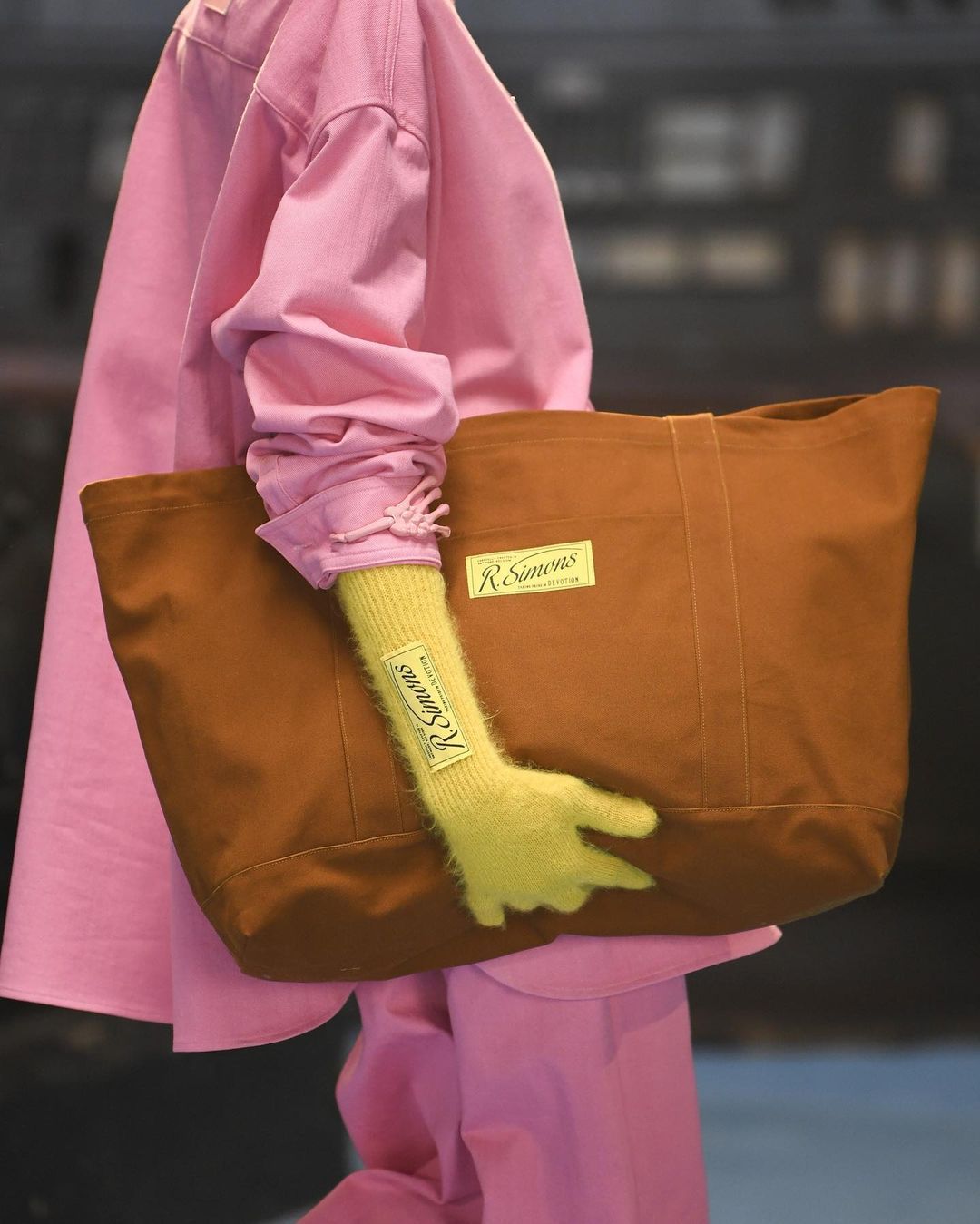 Kitsch jewelry
Another of the details that make up the identity of this collection are the kitsch jewelry. In that sense, we find earrings with silver hearts, ribs and skeleton hands and also with Raf's own initials. This aesthetic is also transferred to other pieces of jewelry such as pendants or rings.