READ IN: Español
David Koma takes inspiration from the feminine icons and silhouettes of the 70s to give us a new femininity in this RESORT 2022. Koma continues the signature juxtaposition of modern sportswear and opulent eveningwear.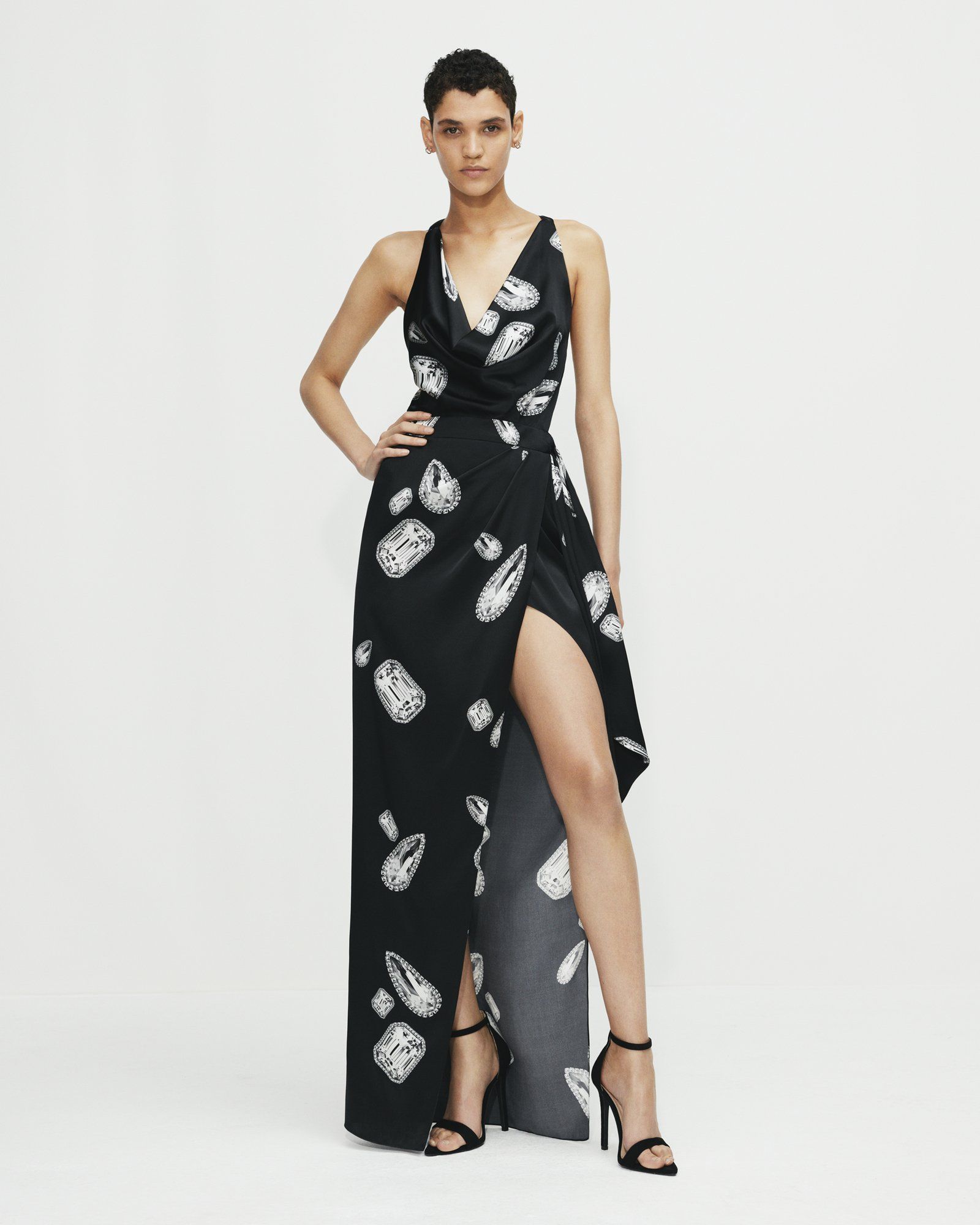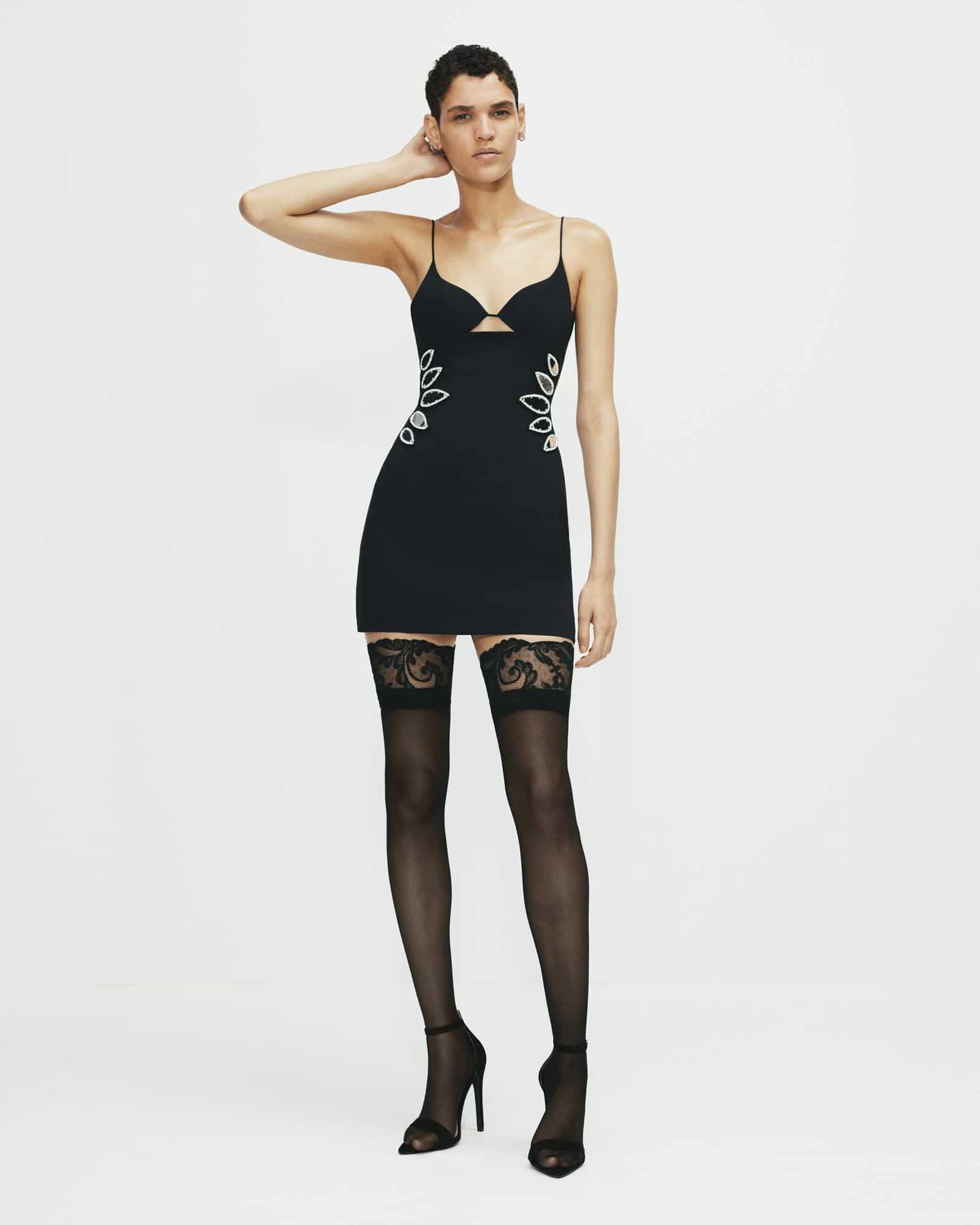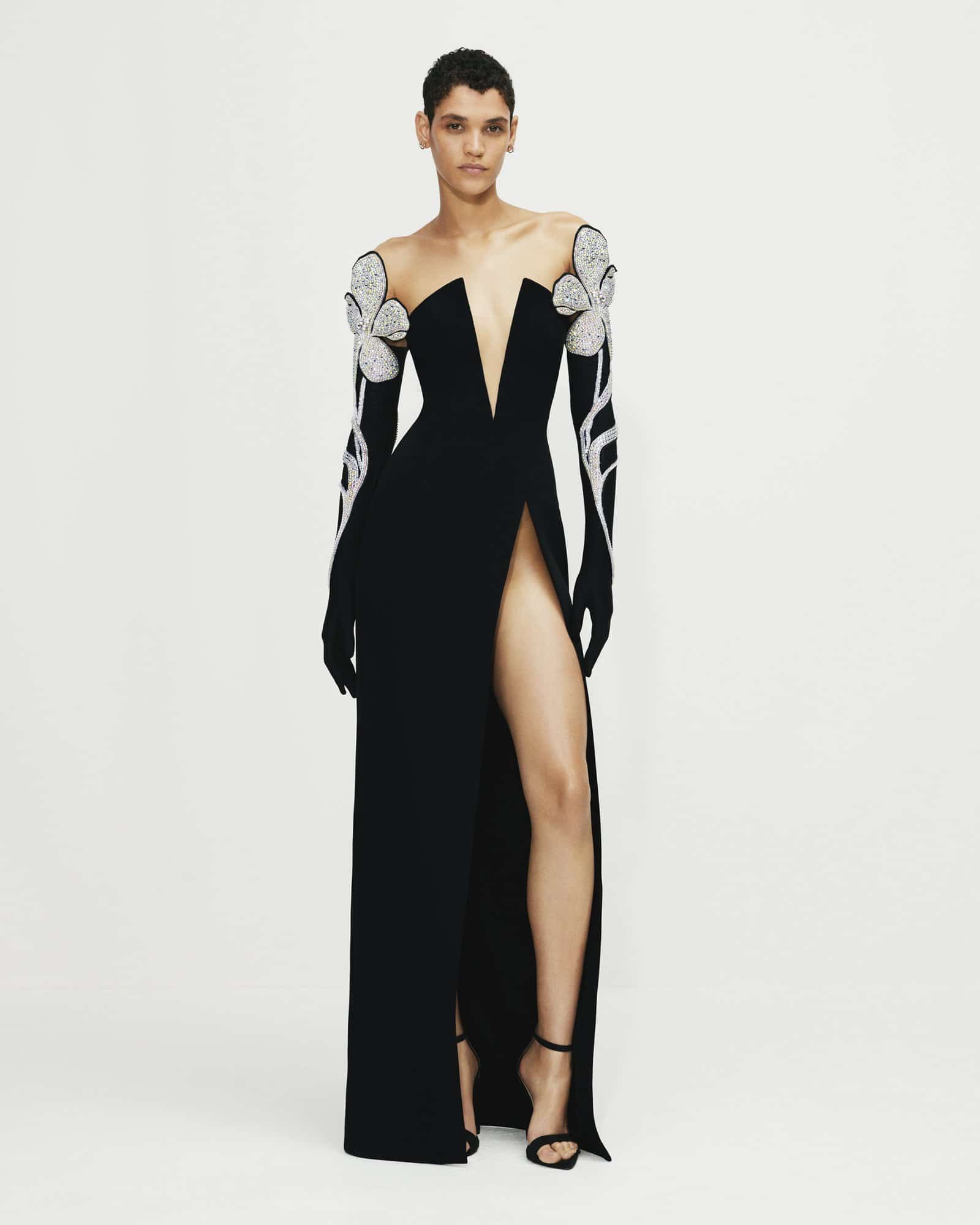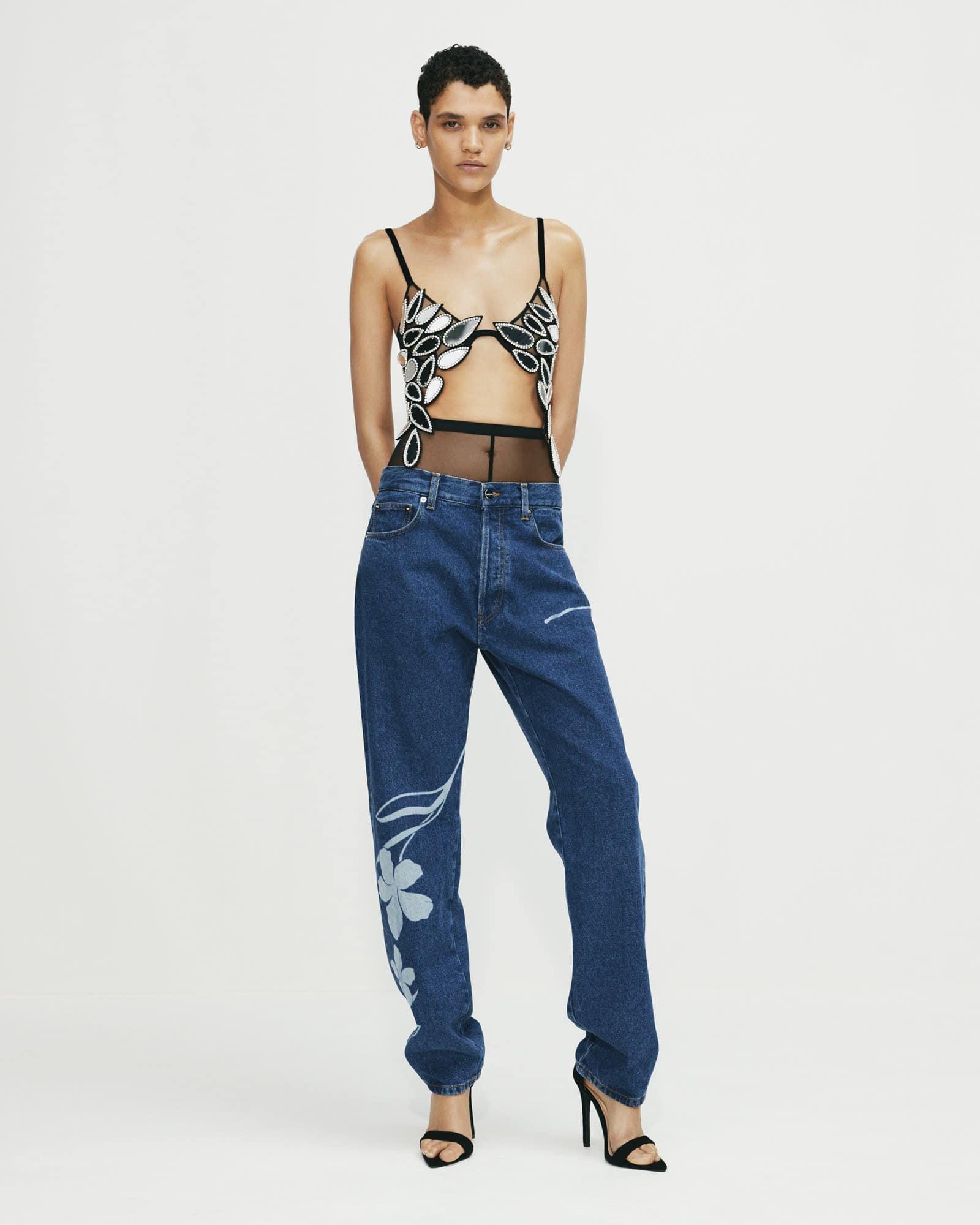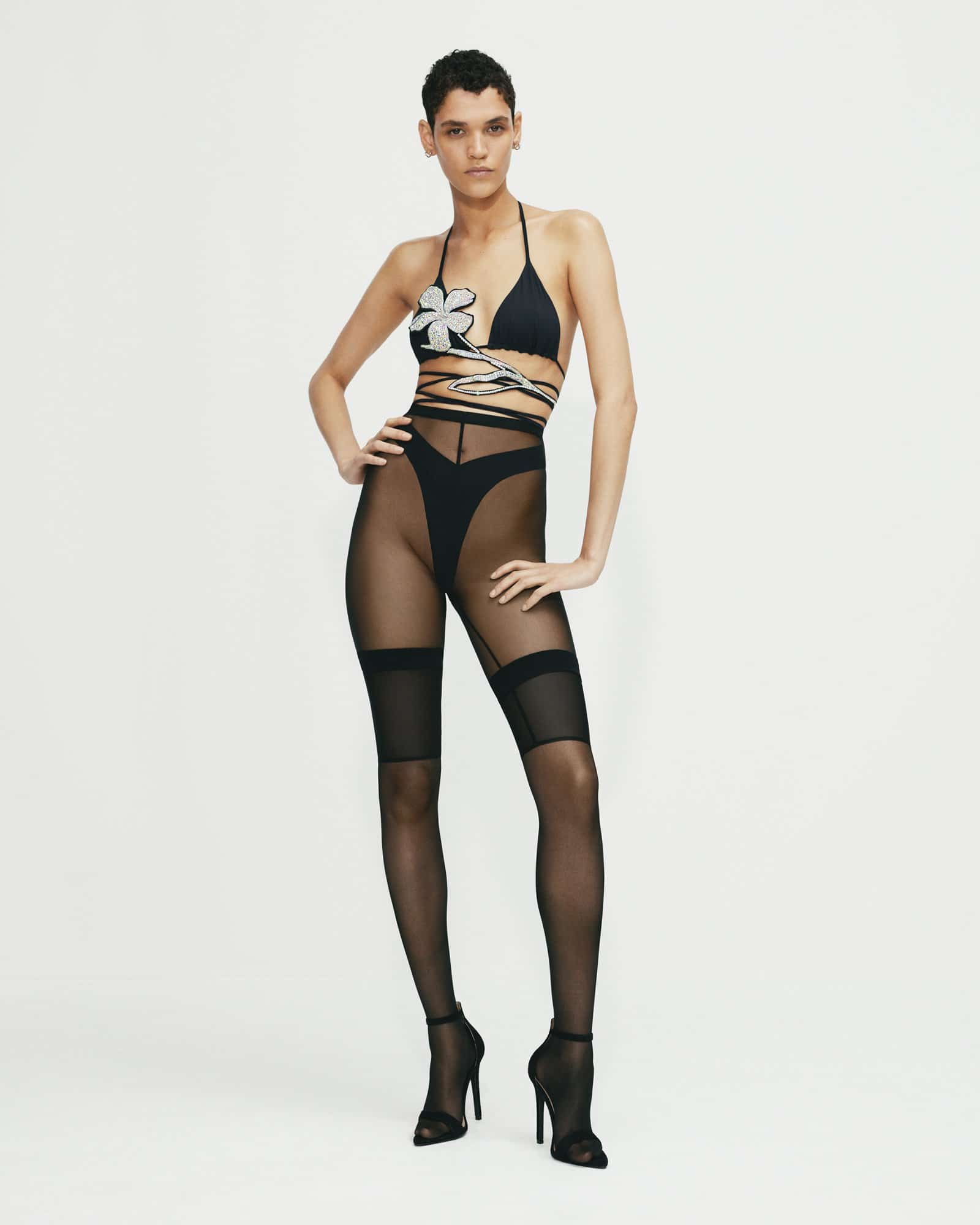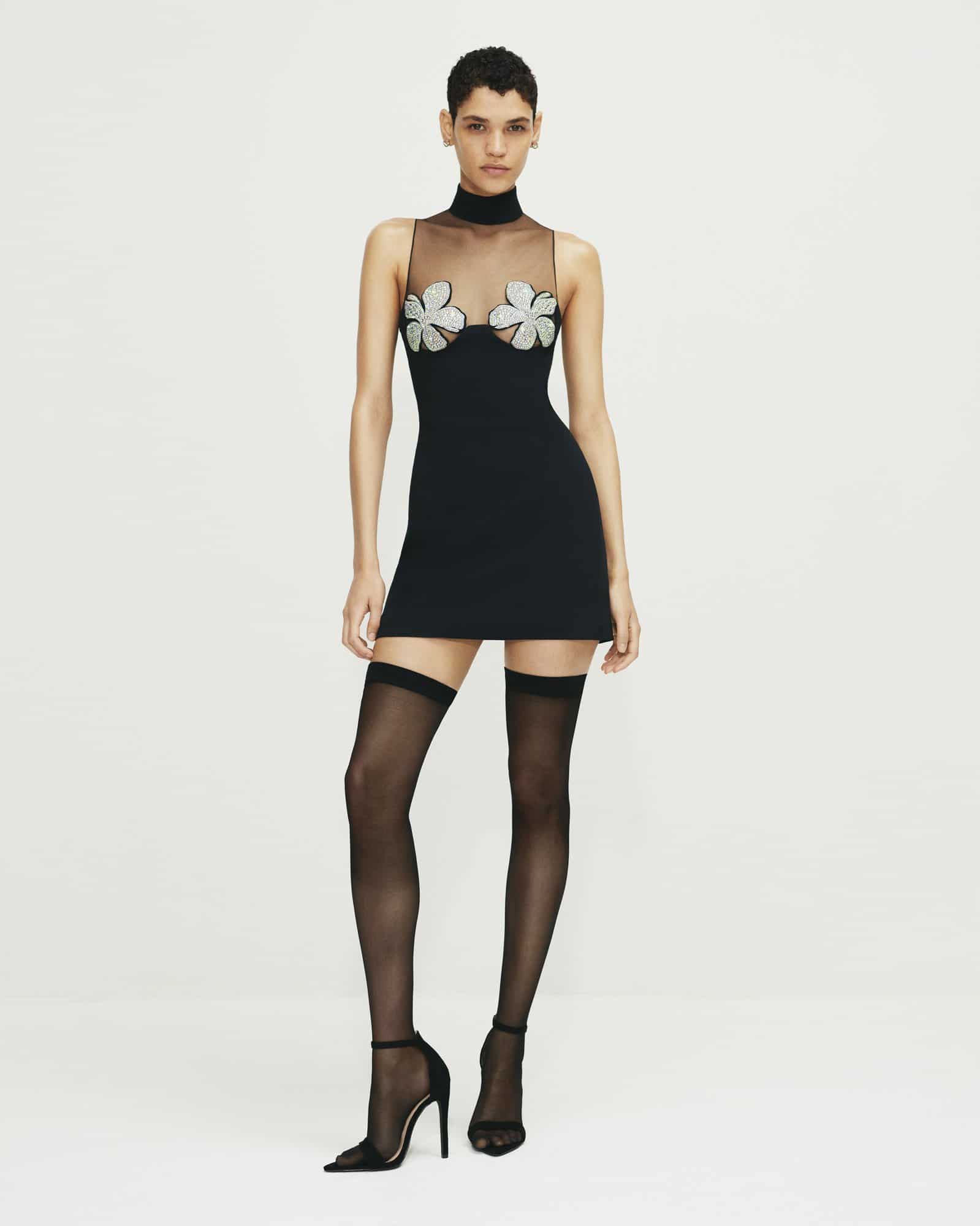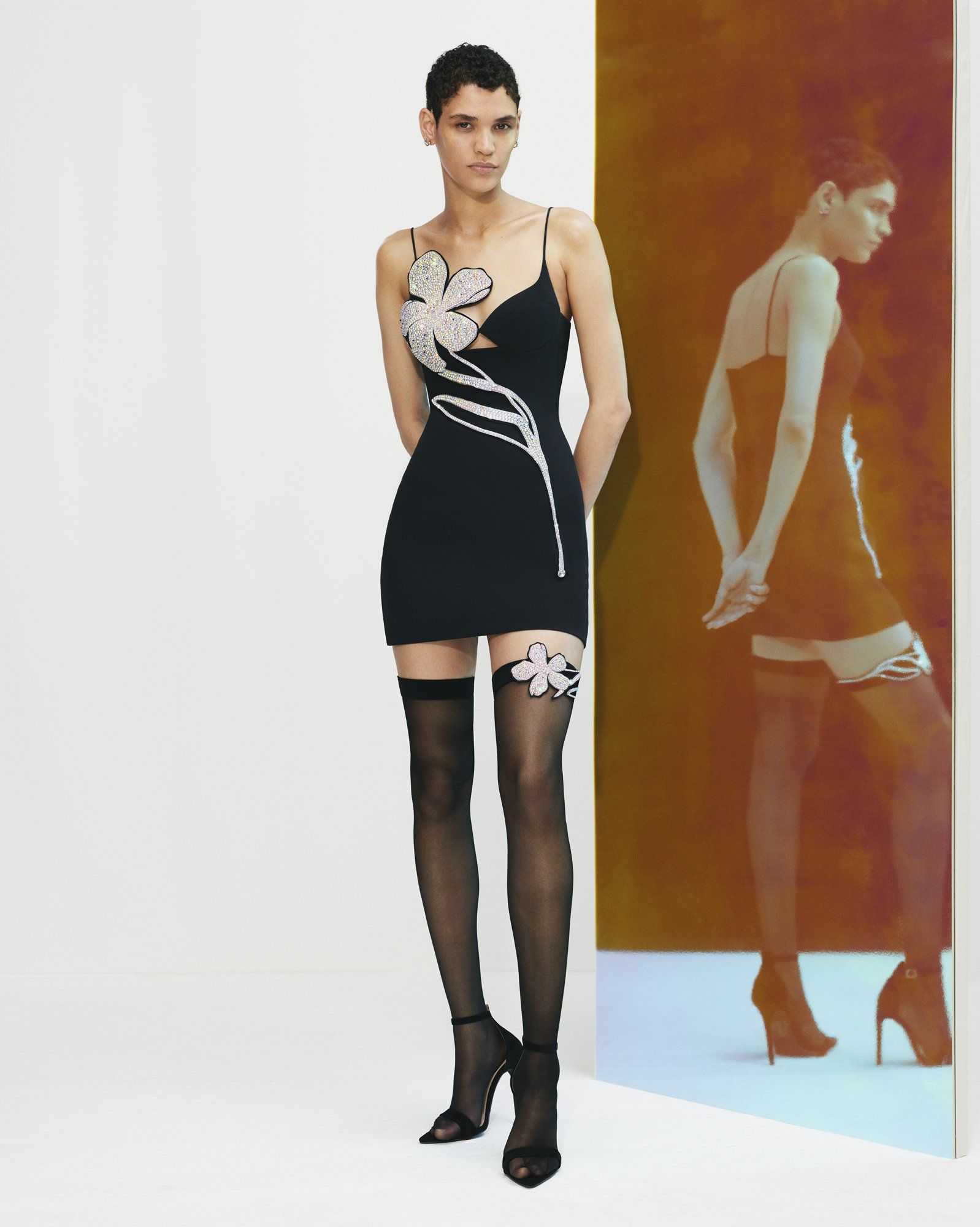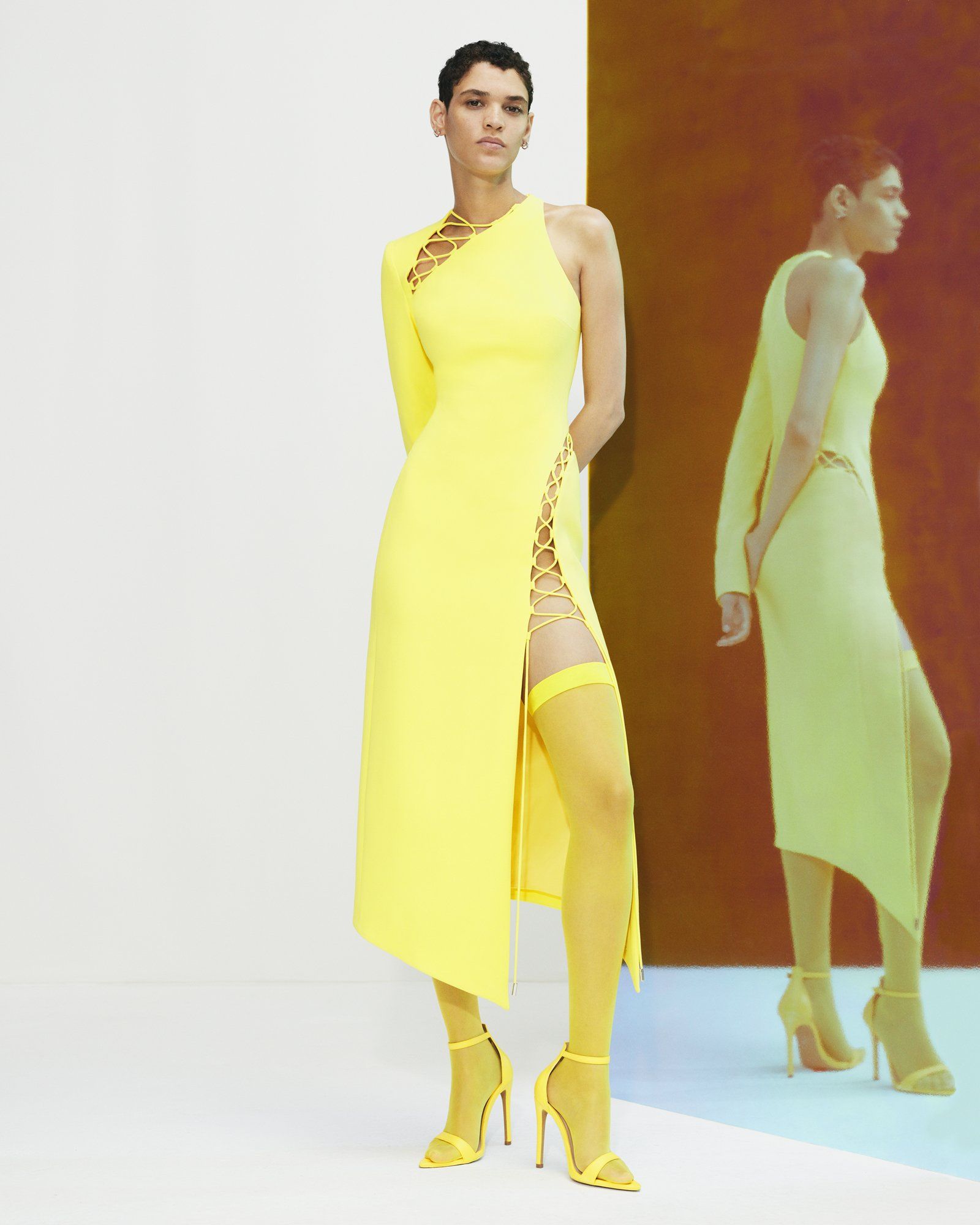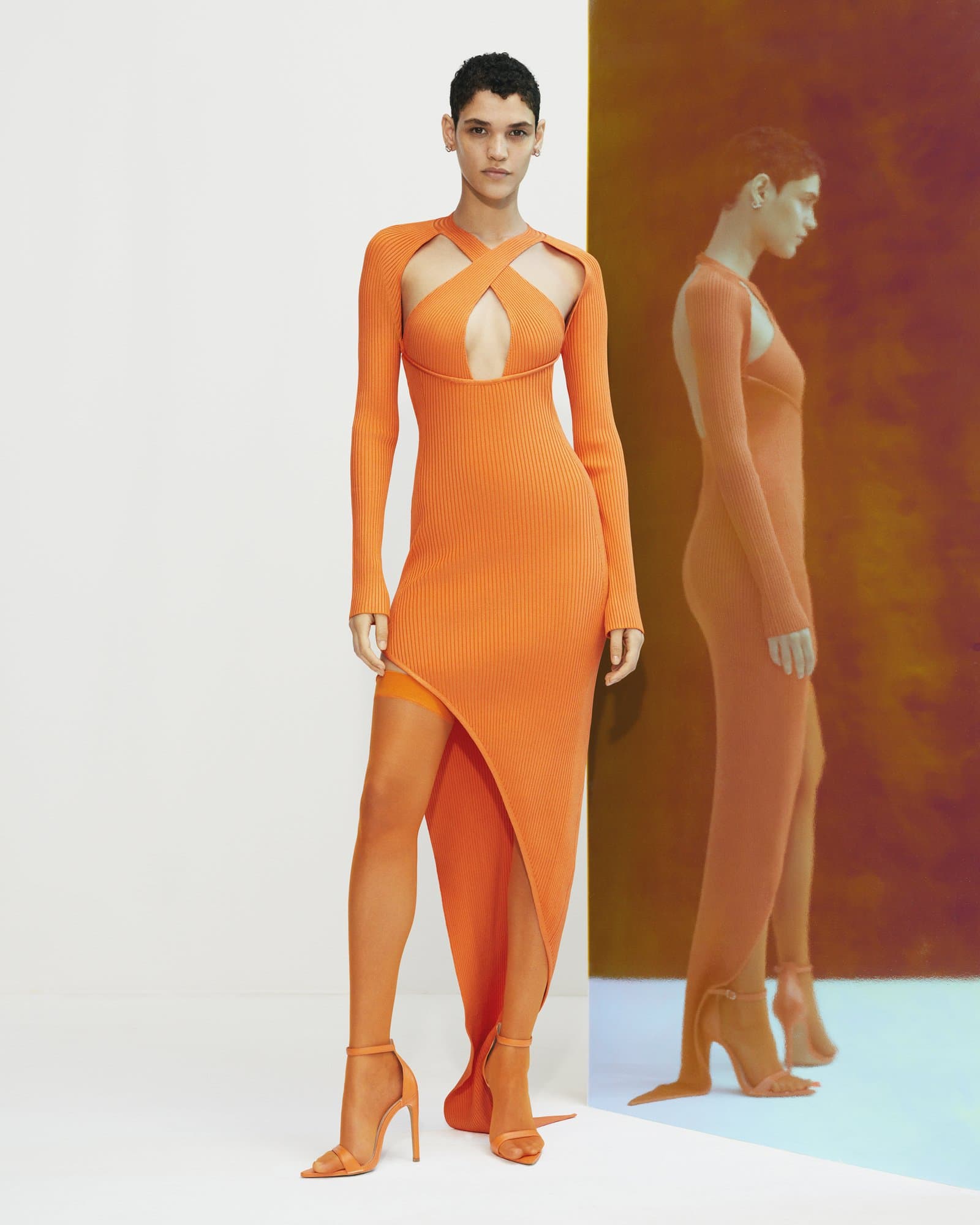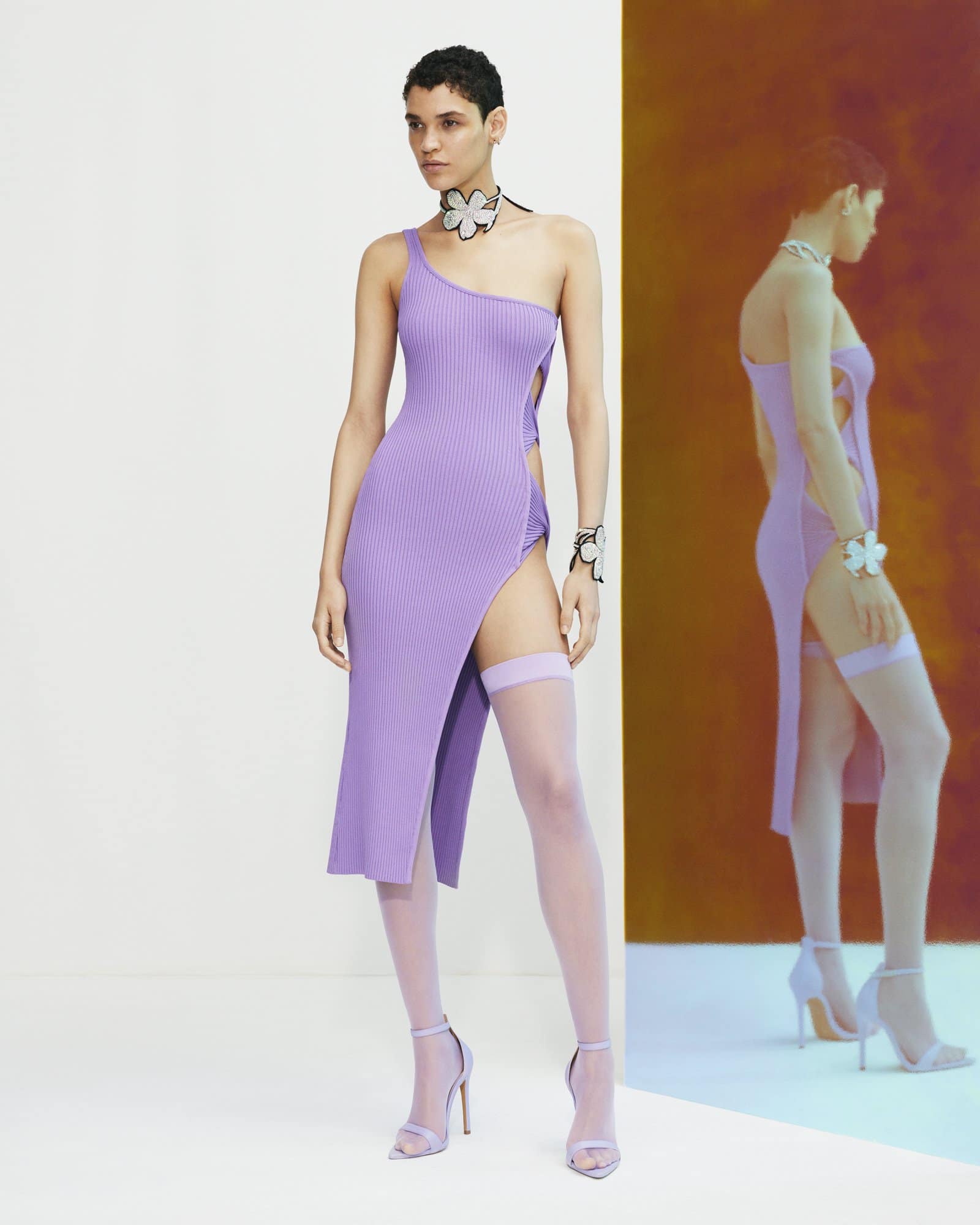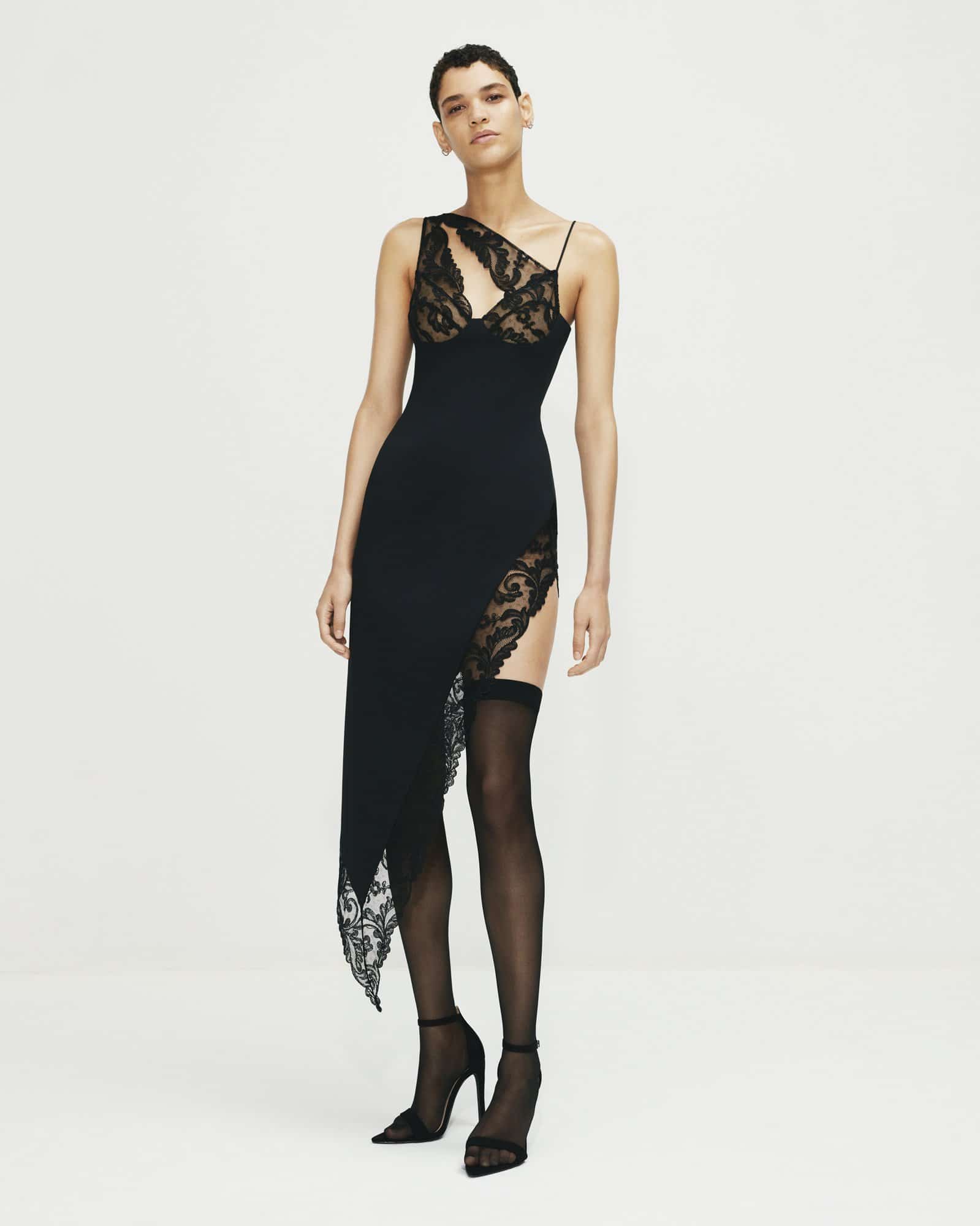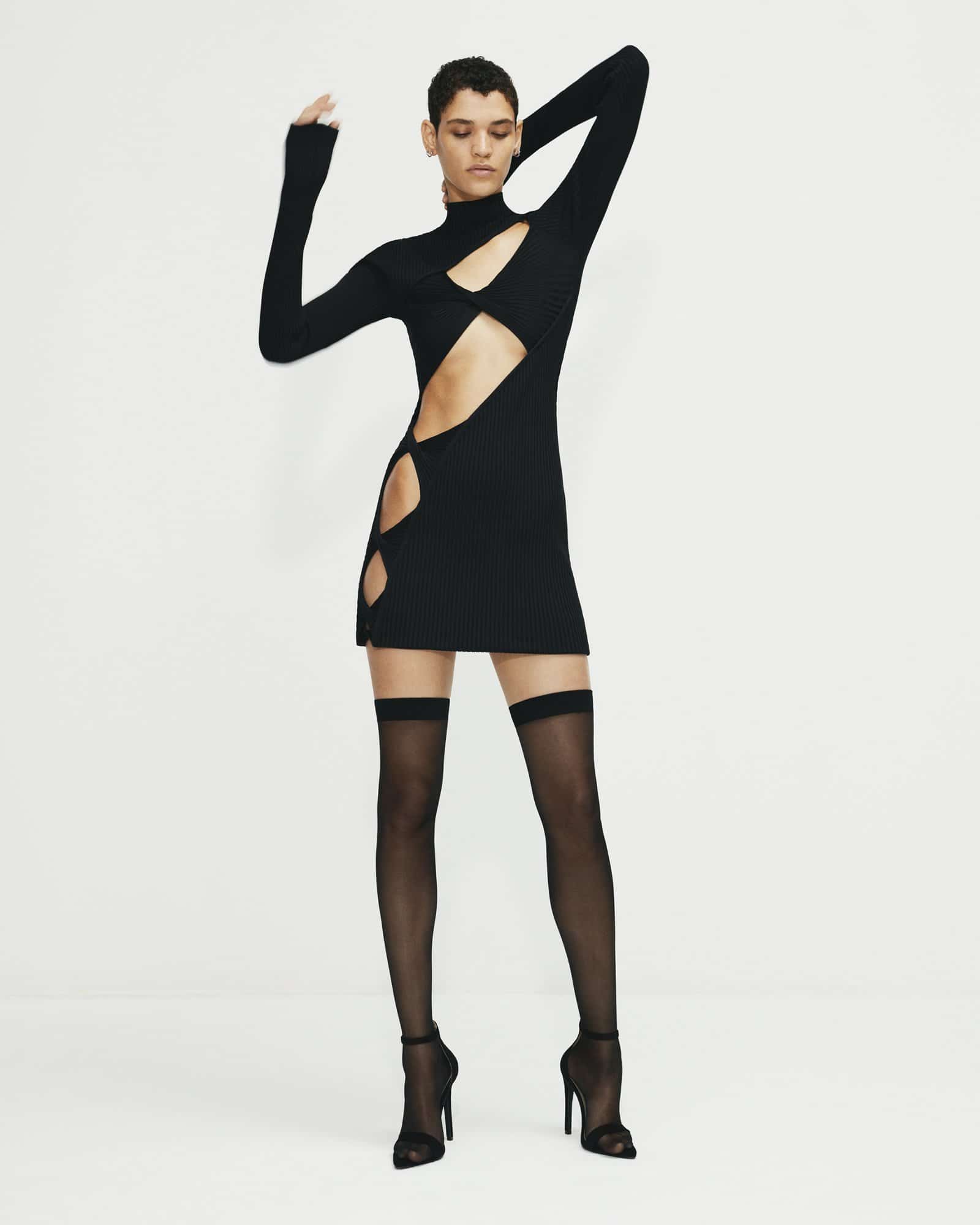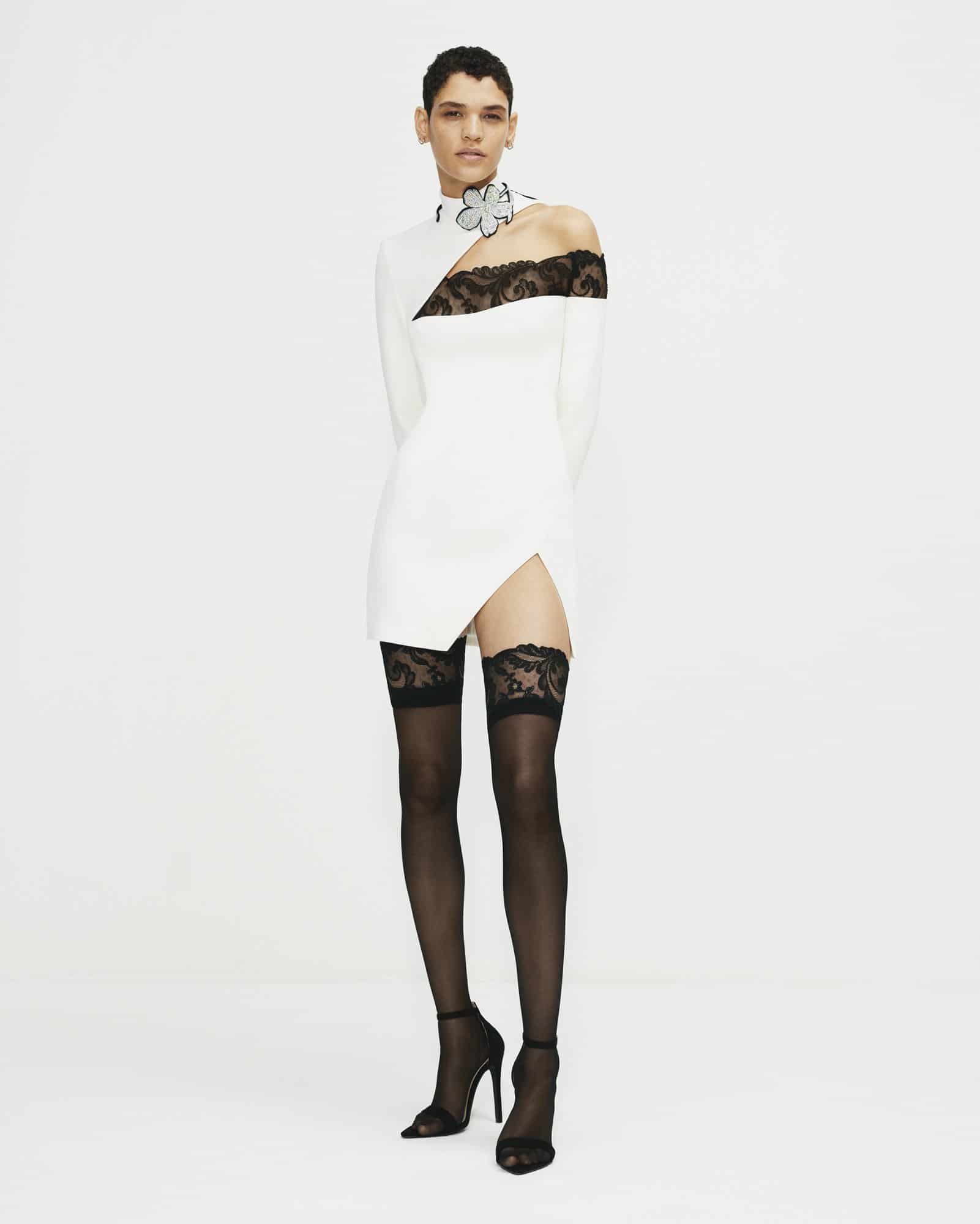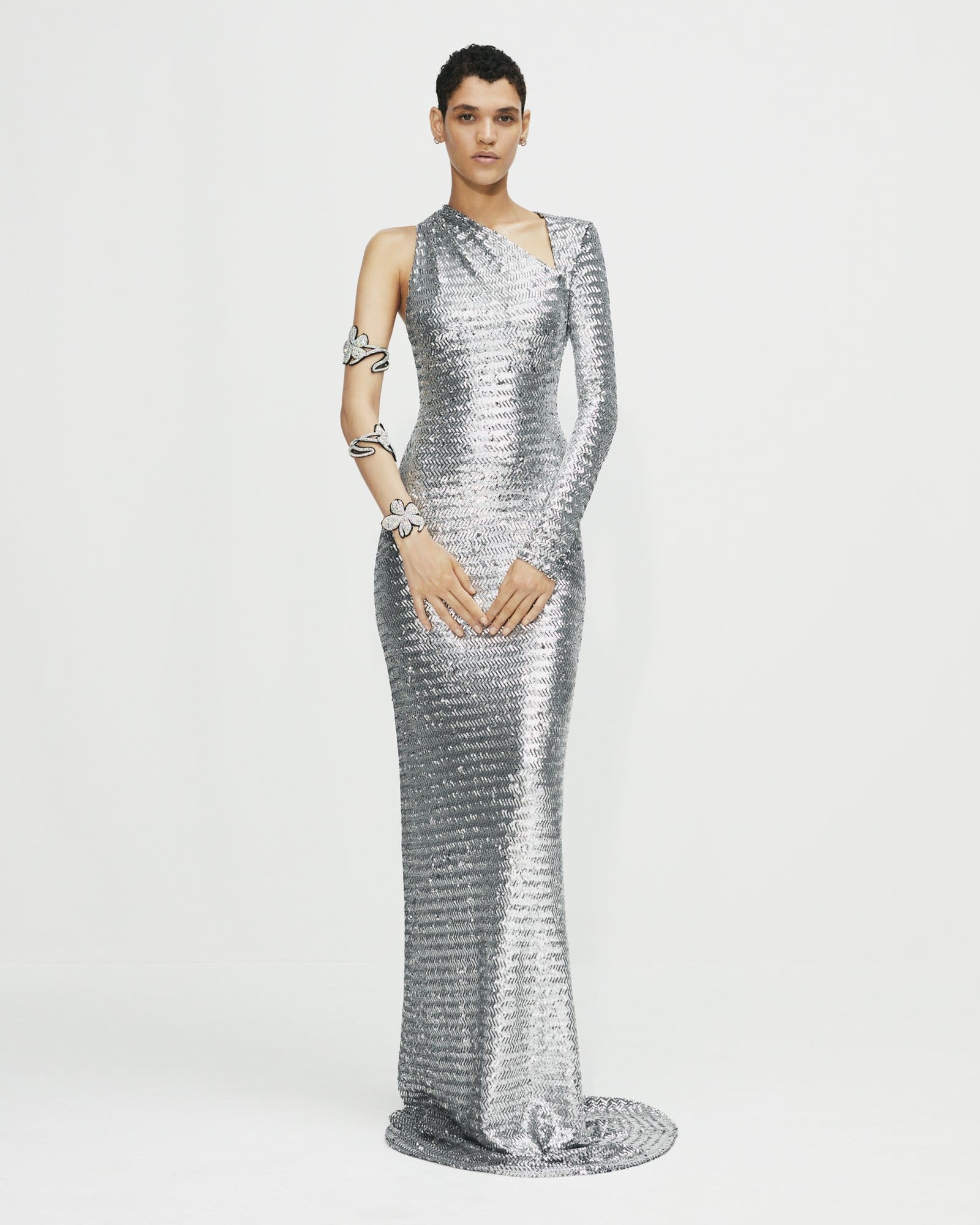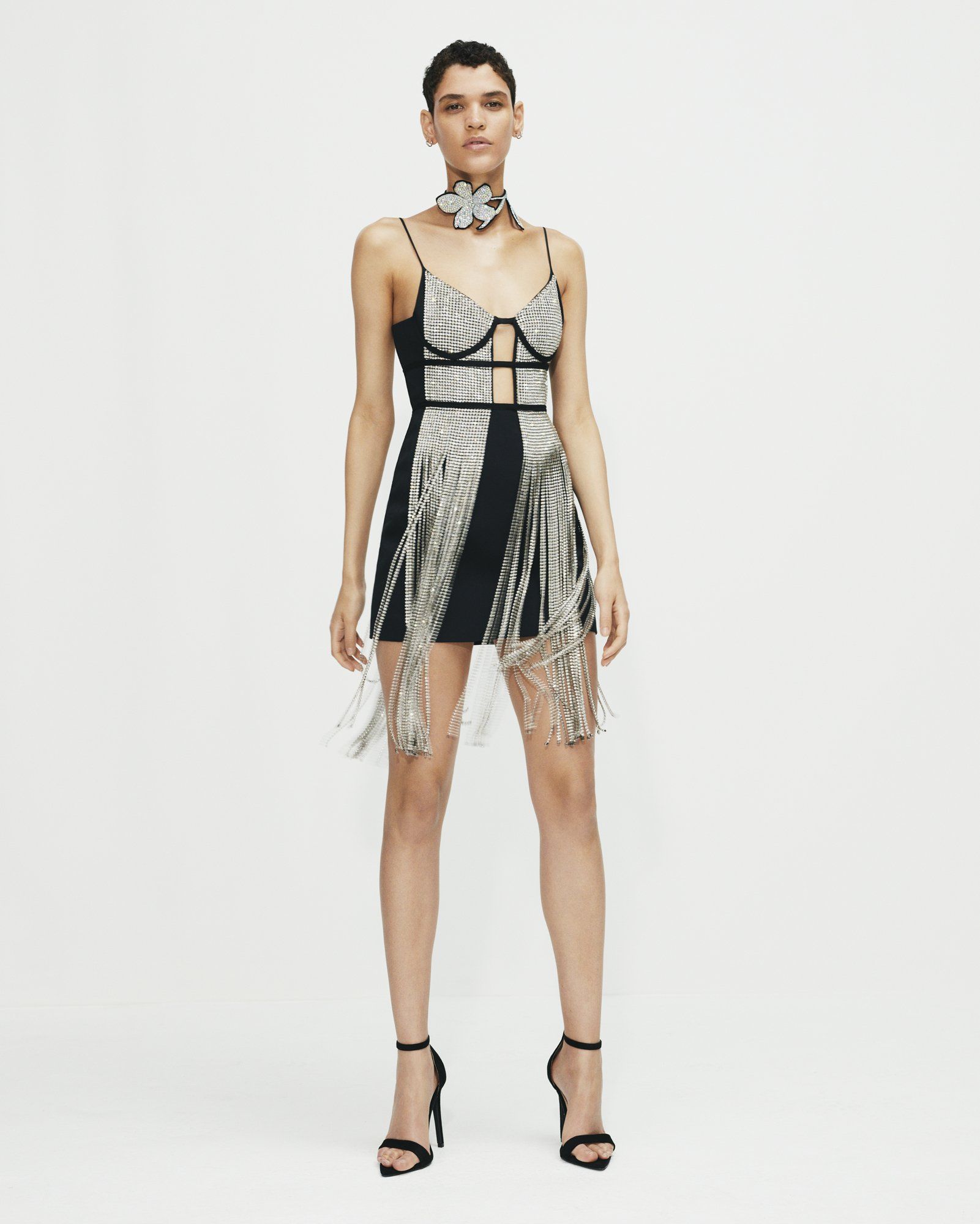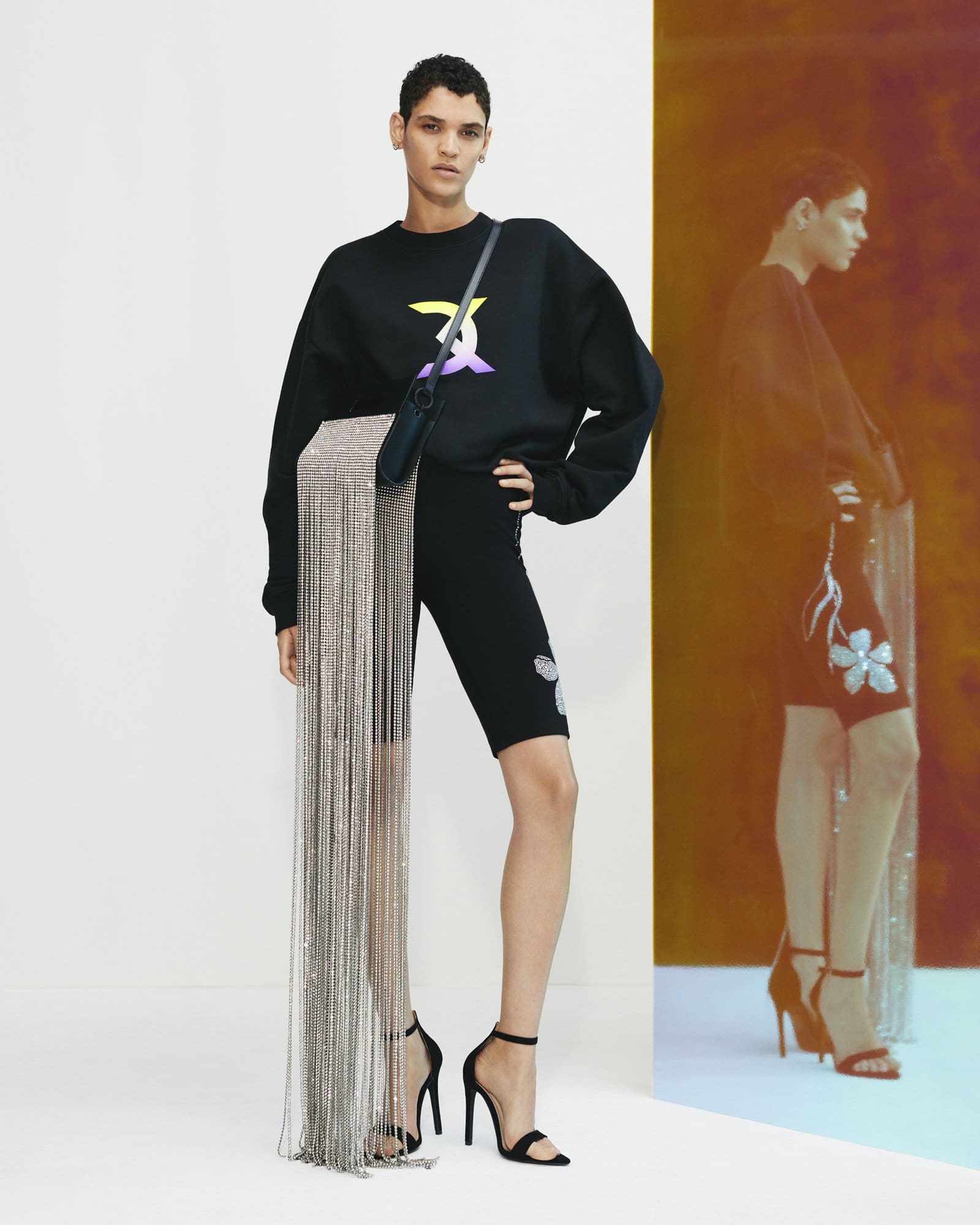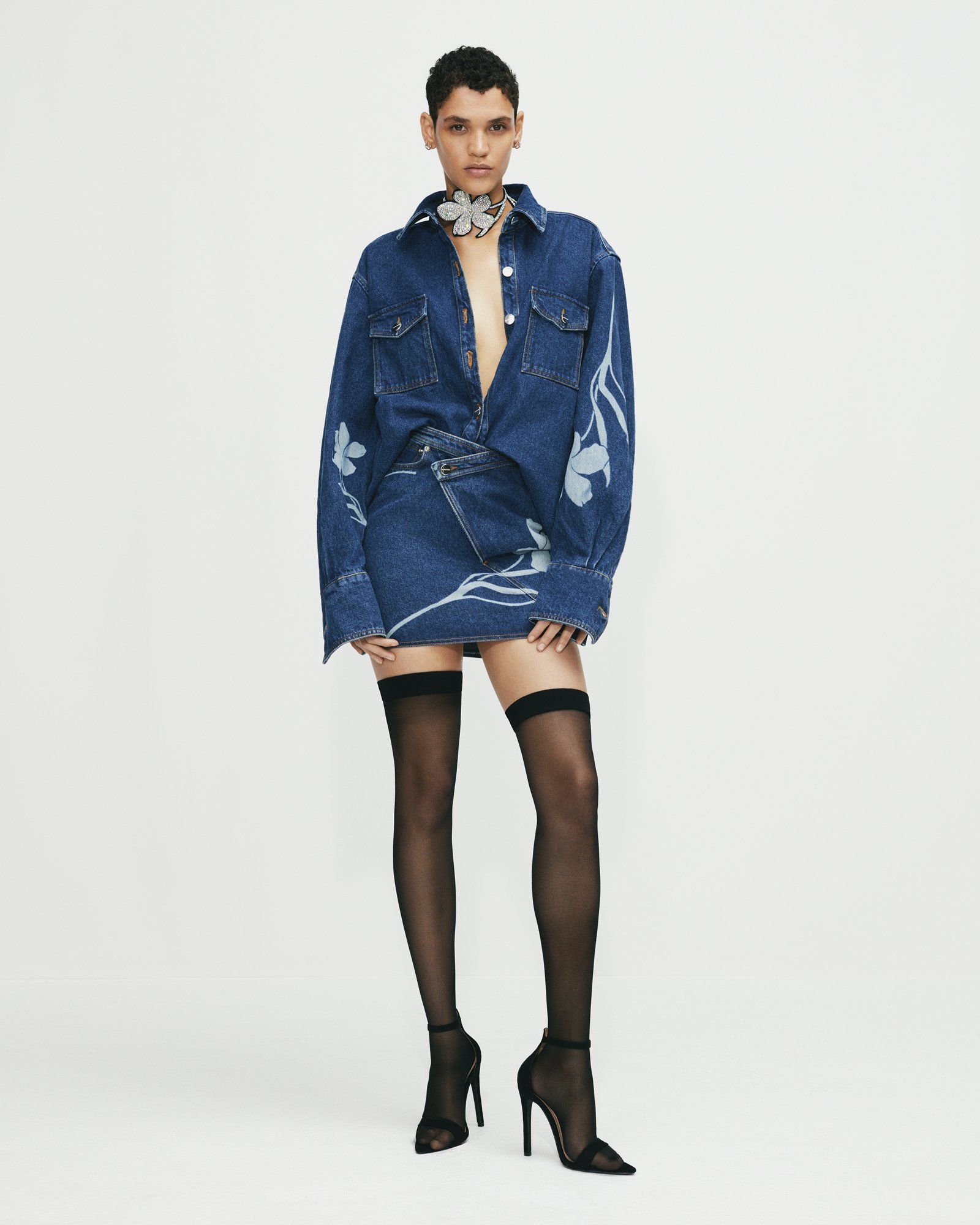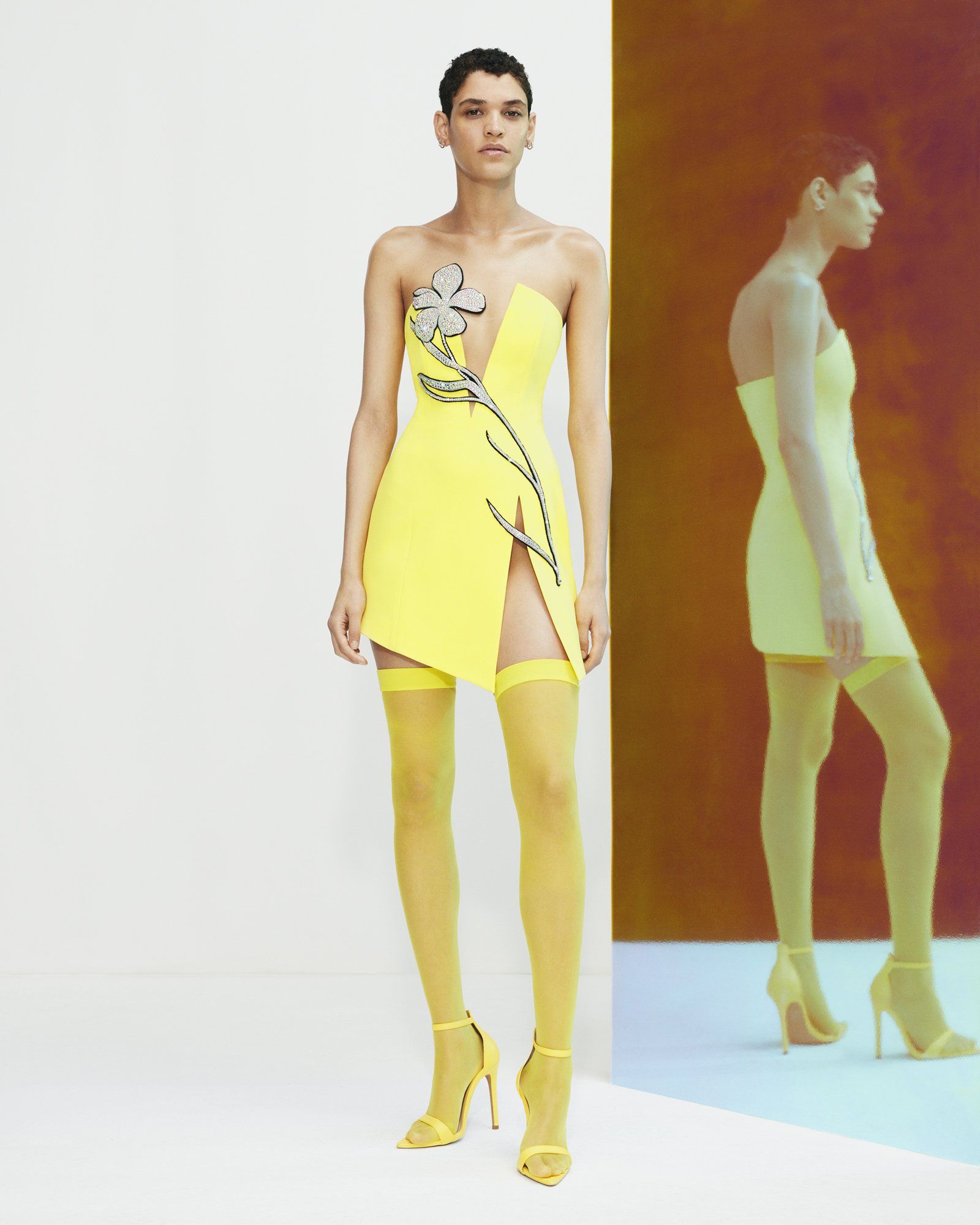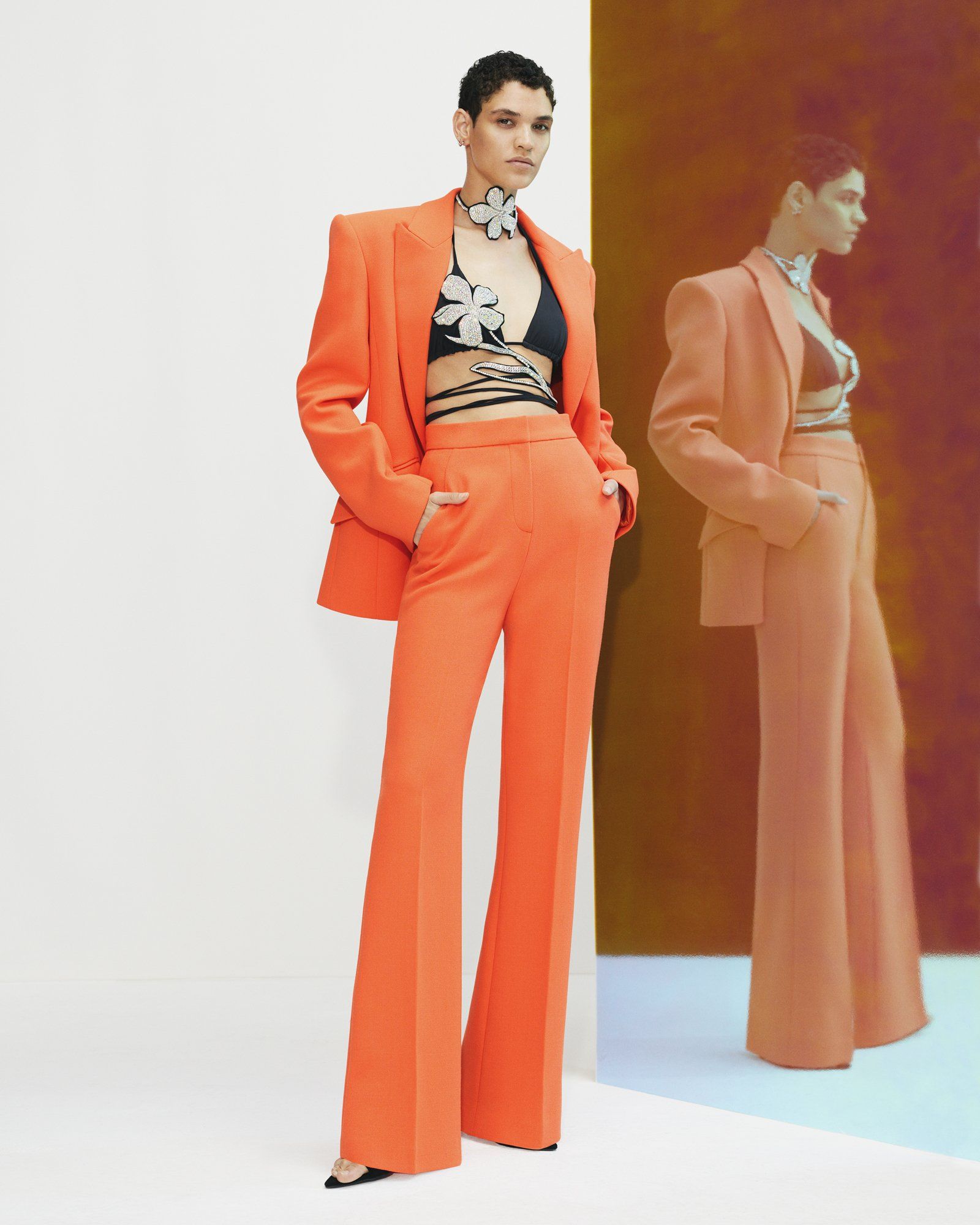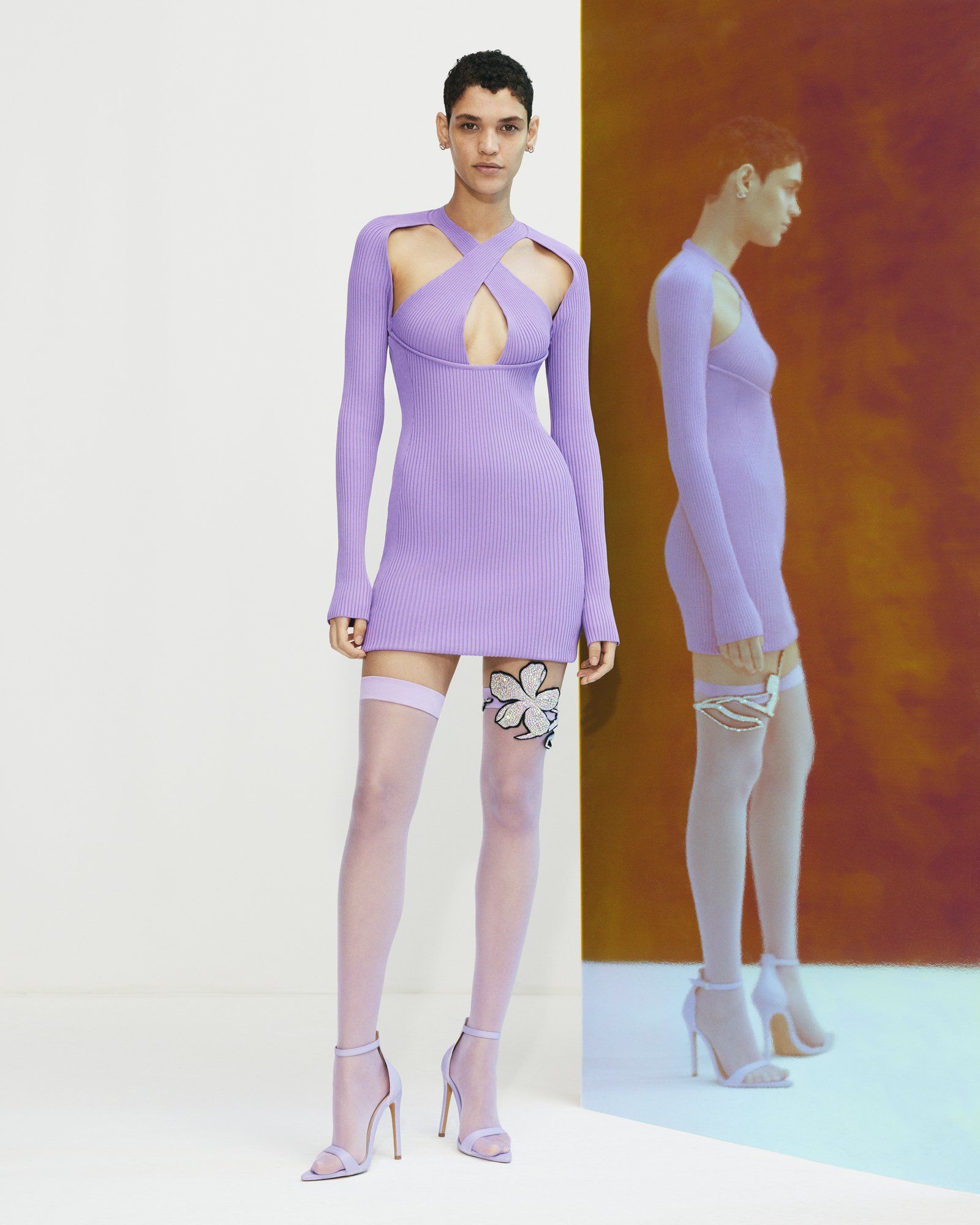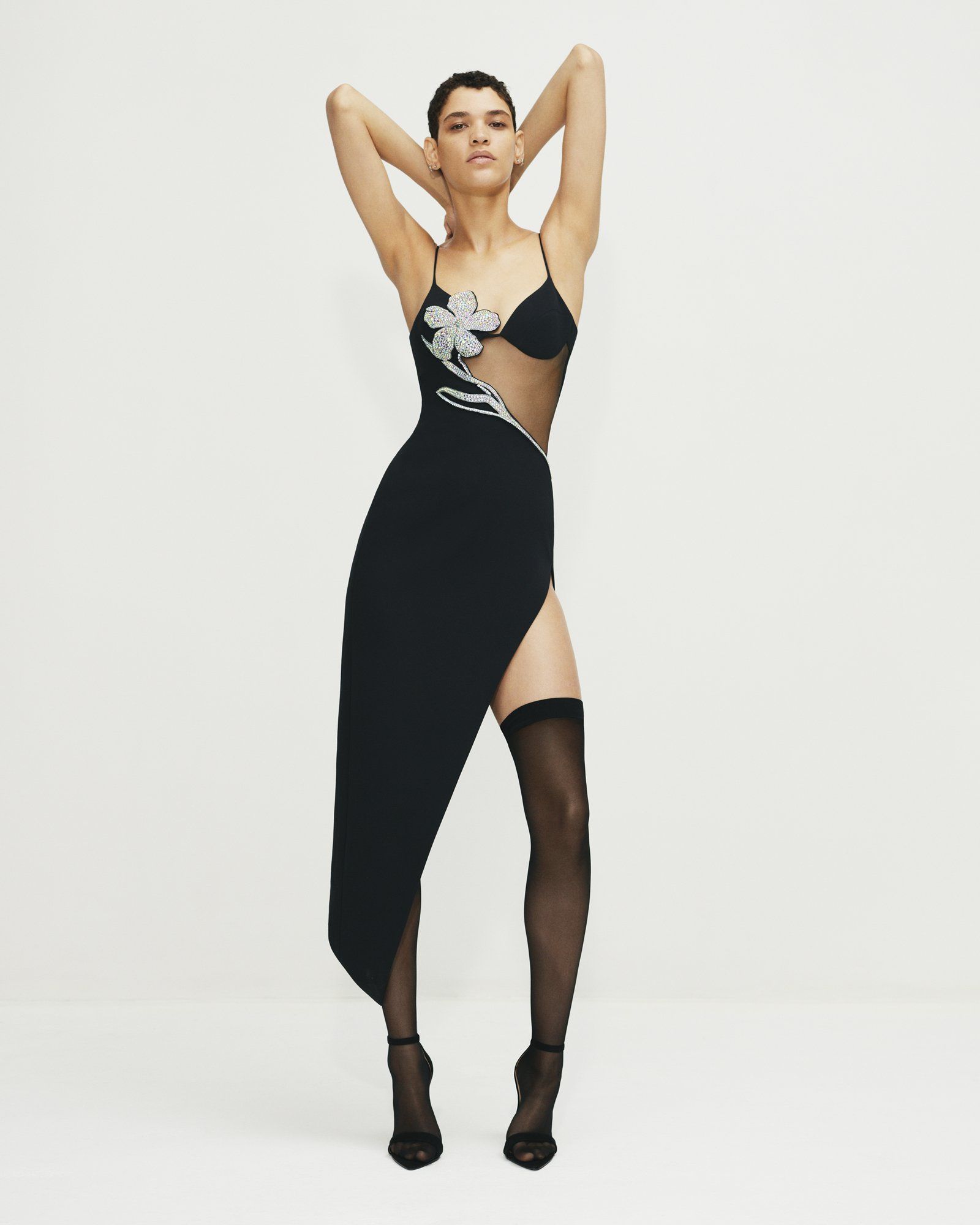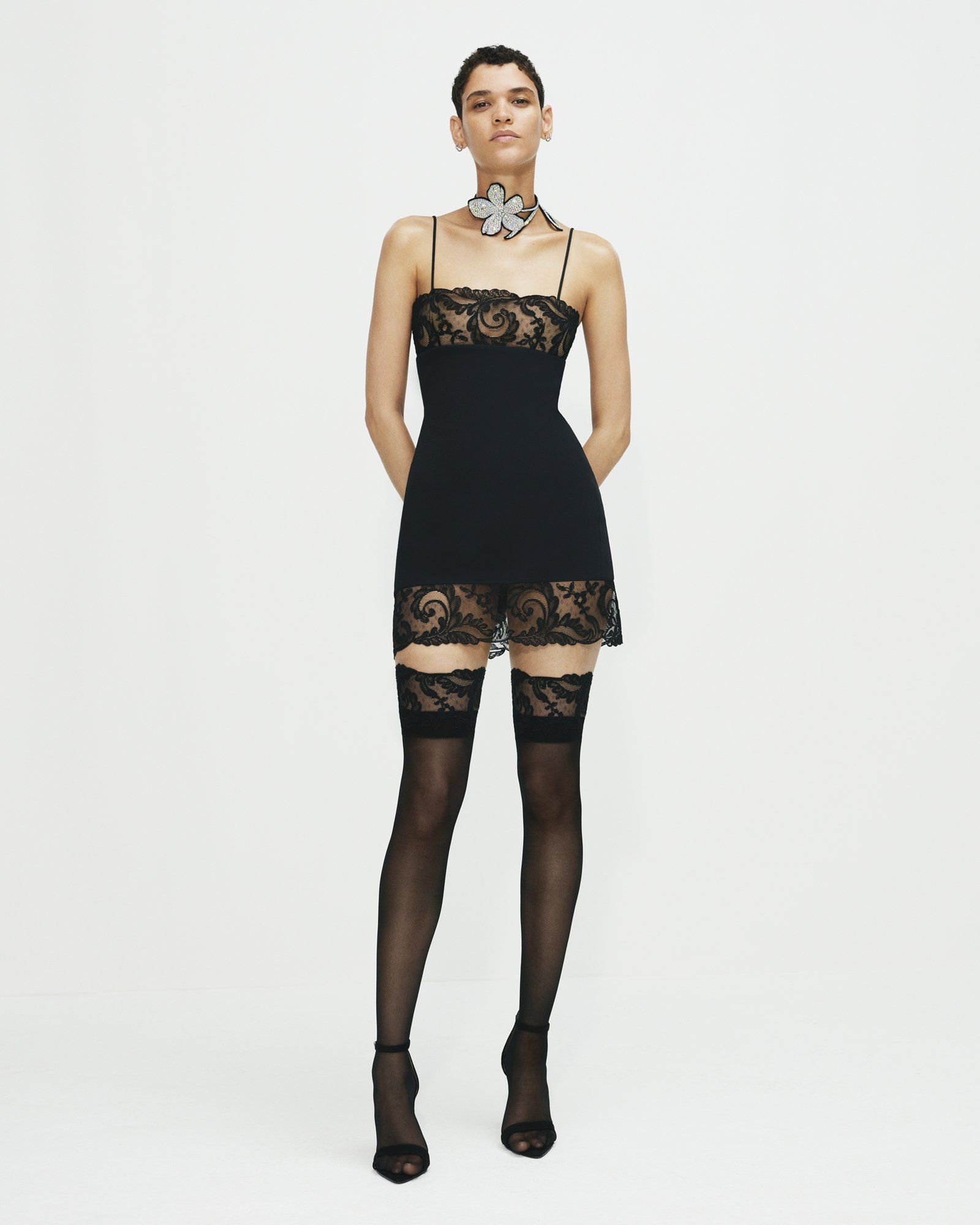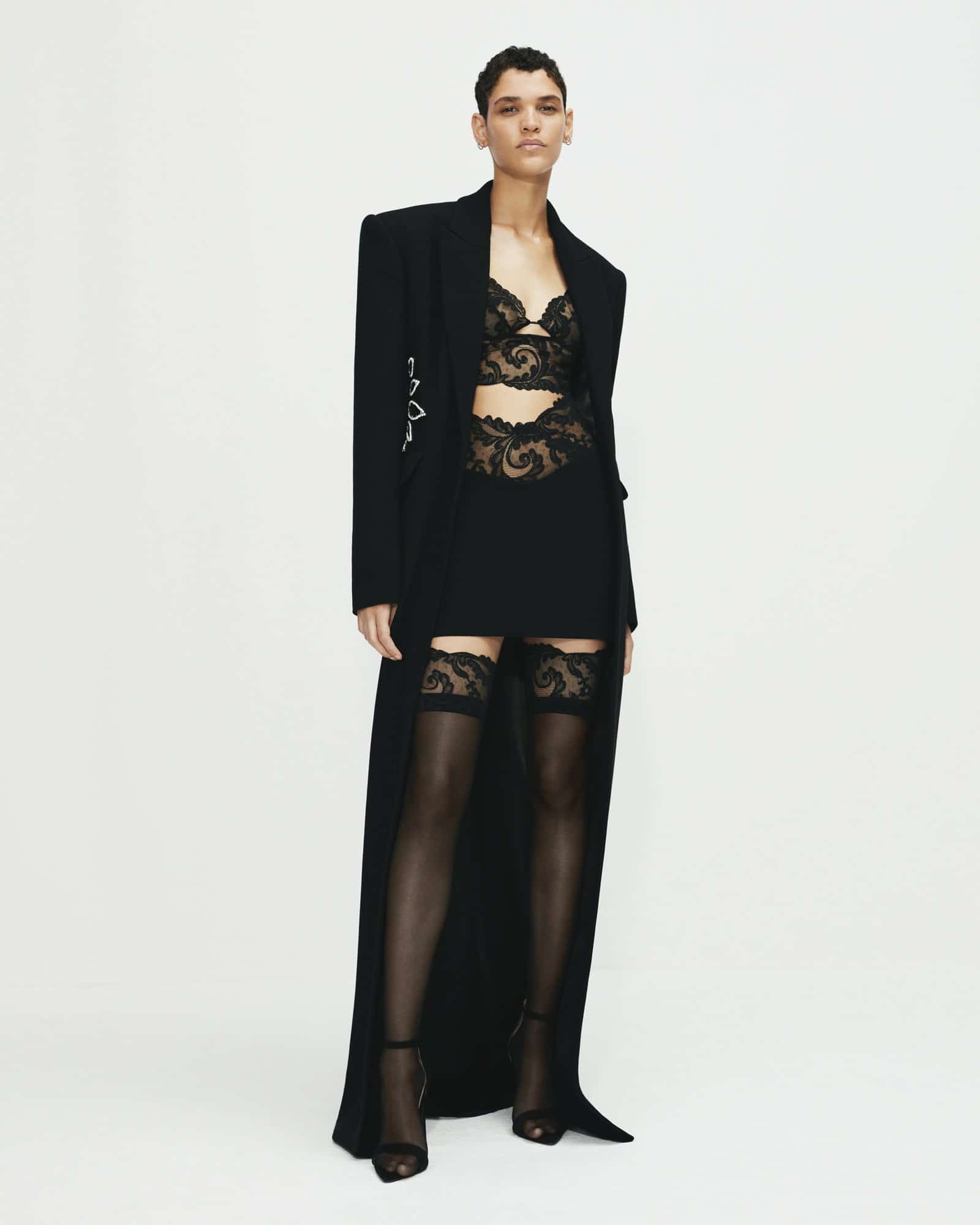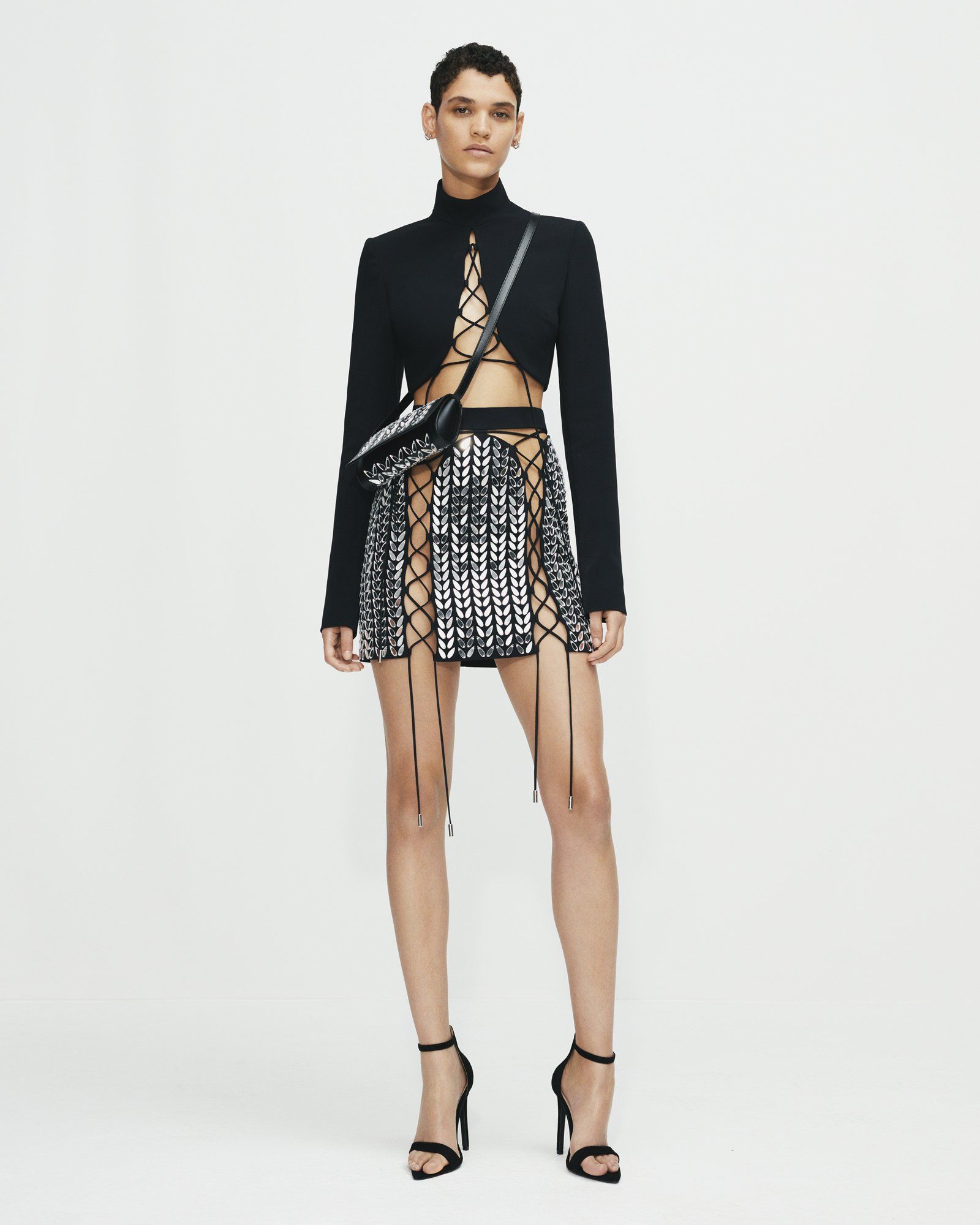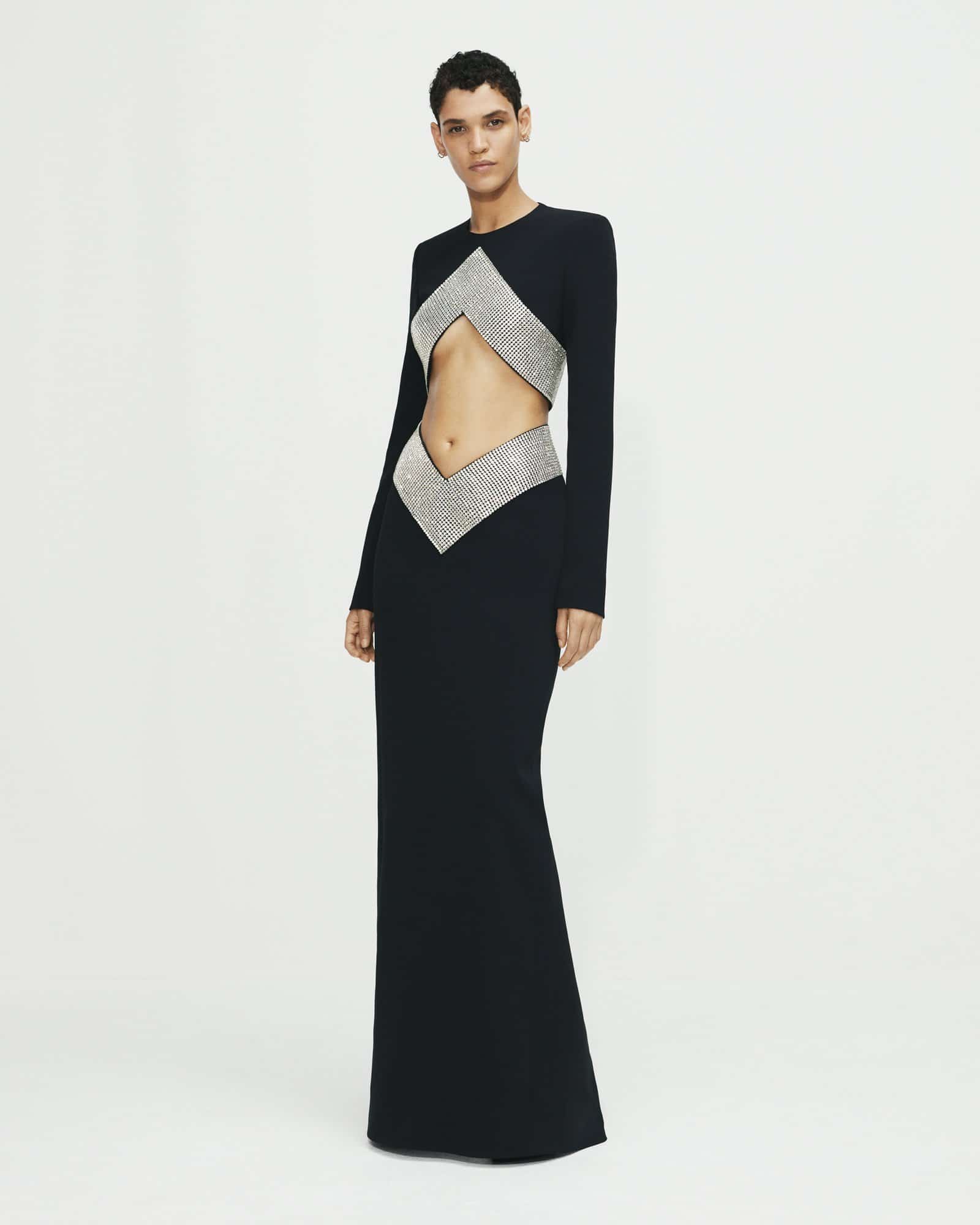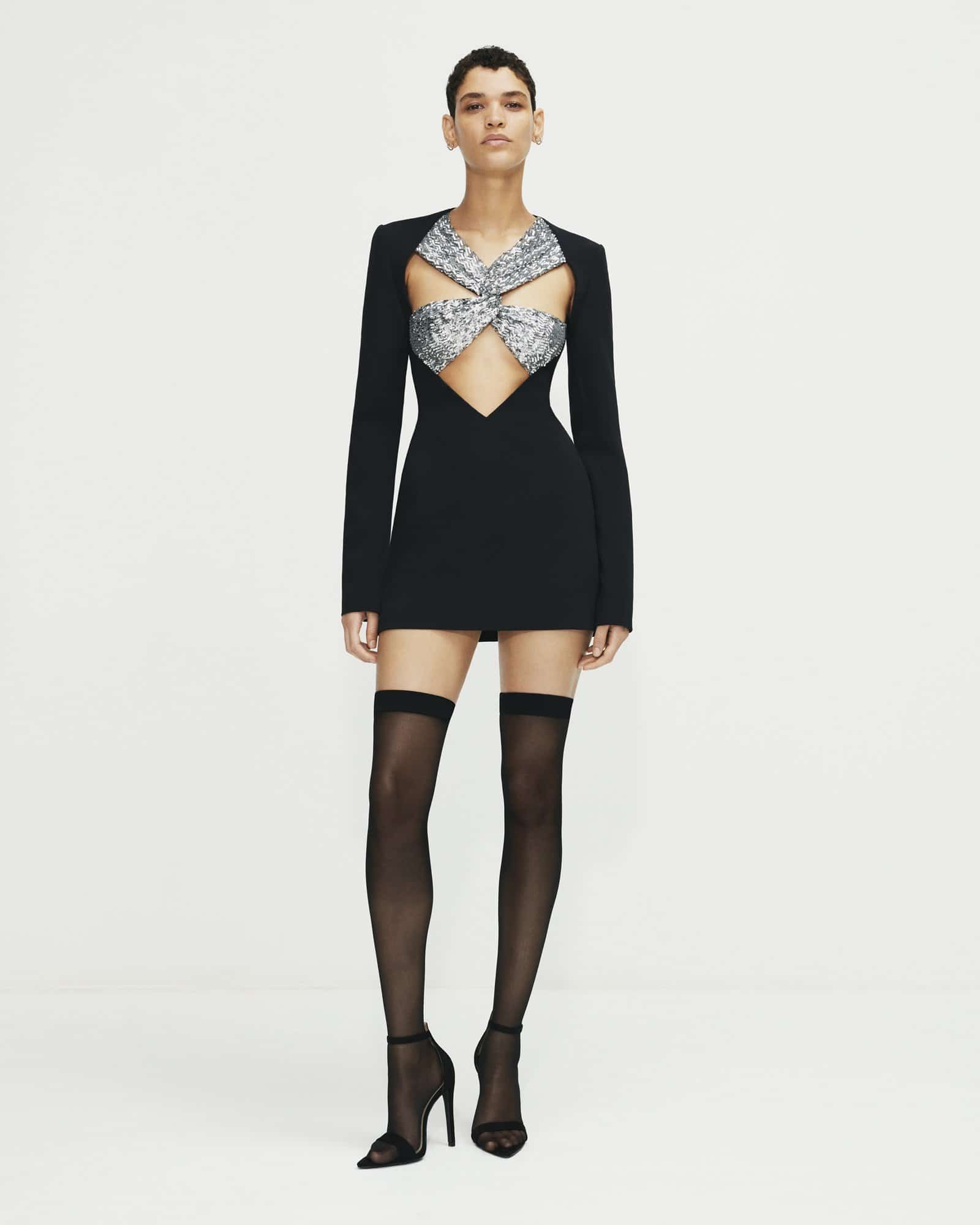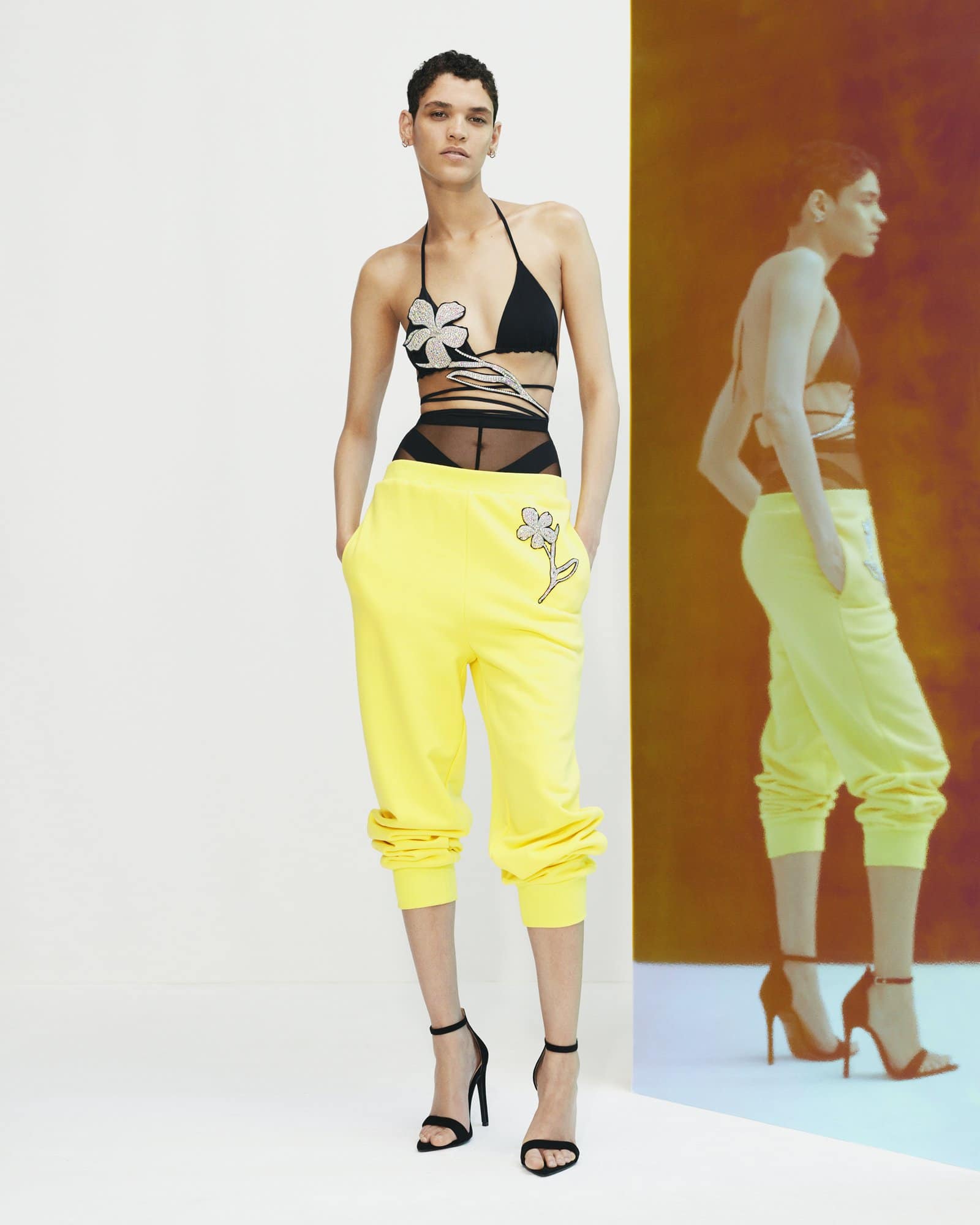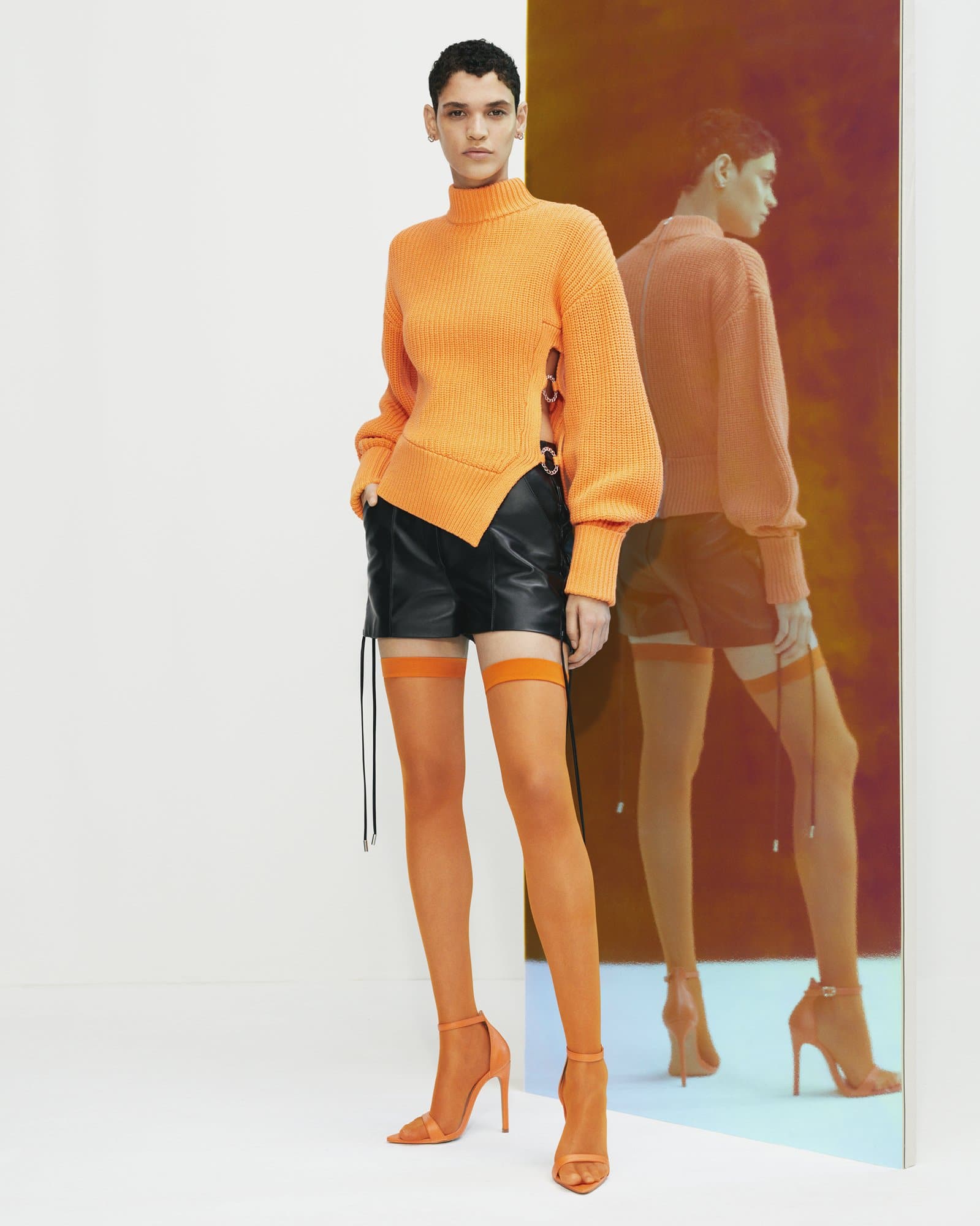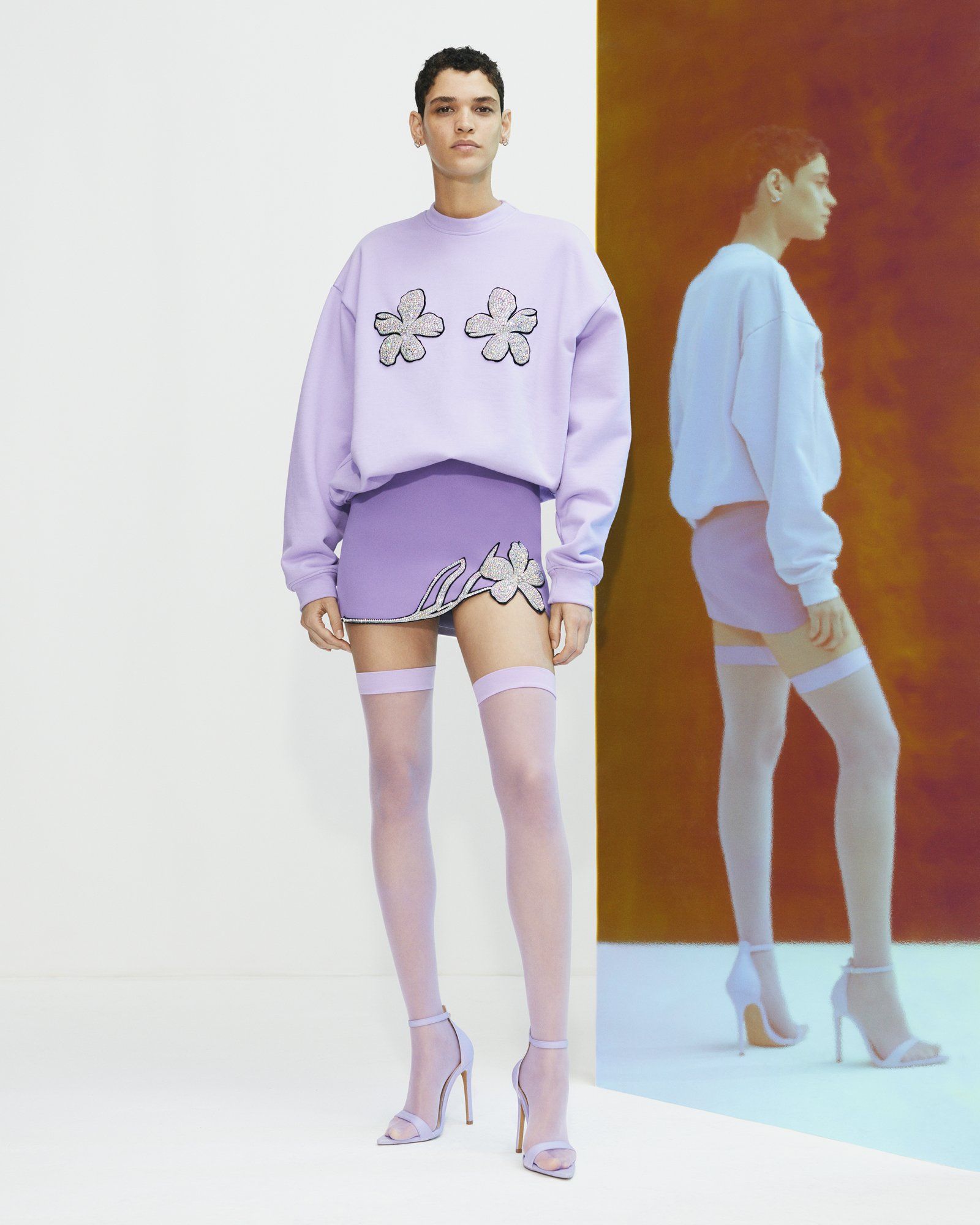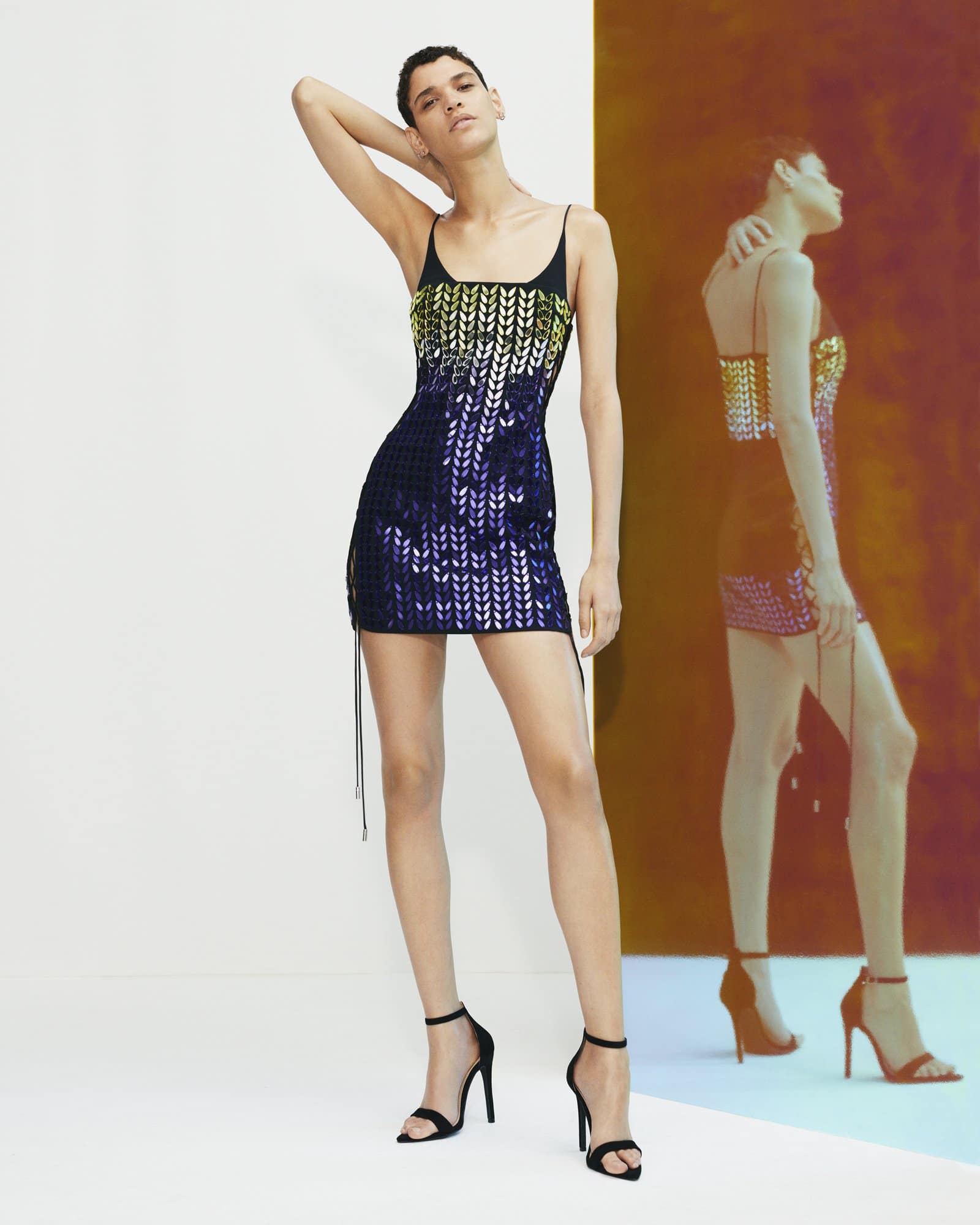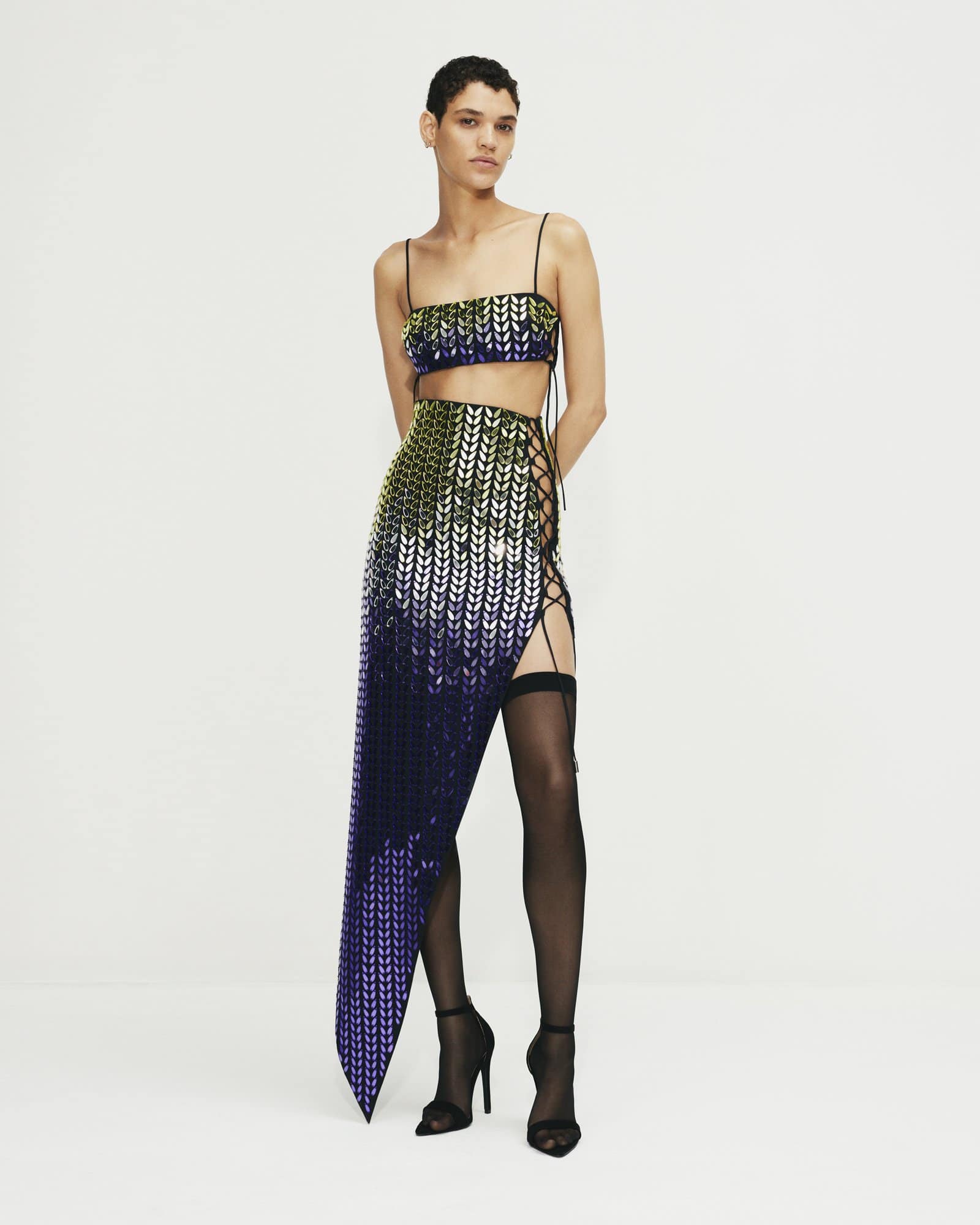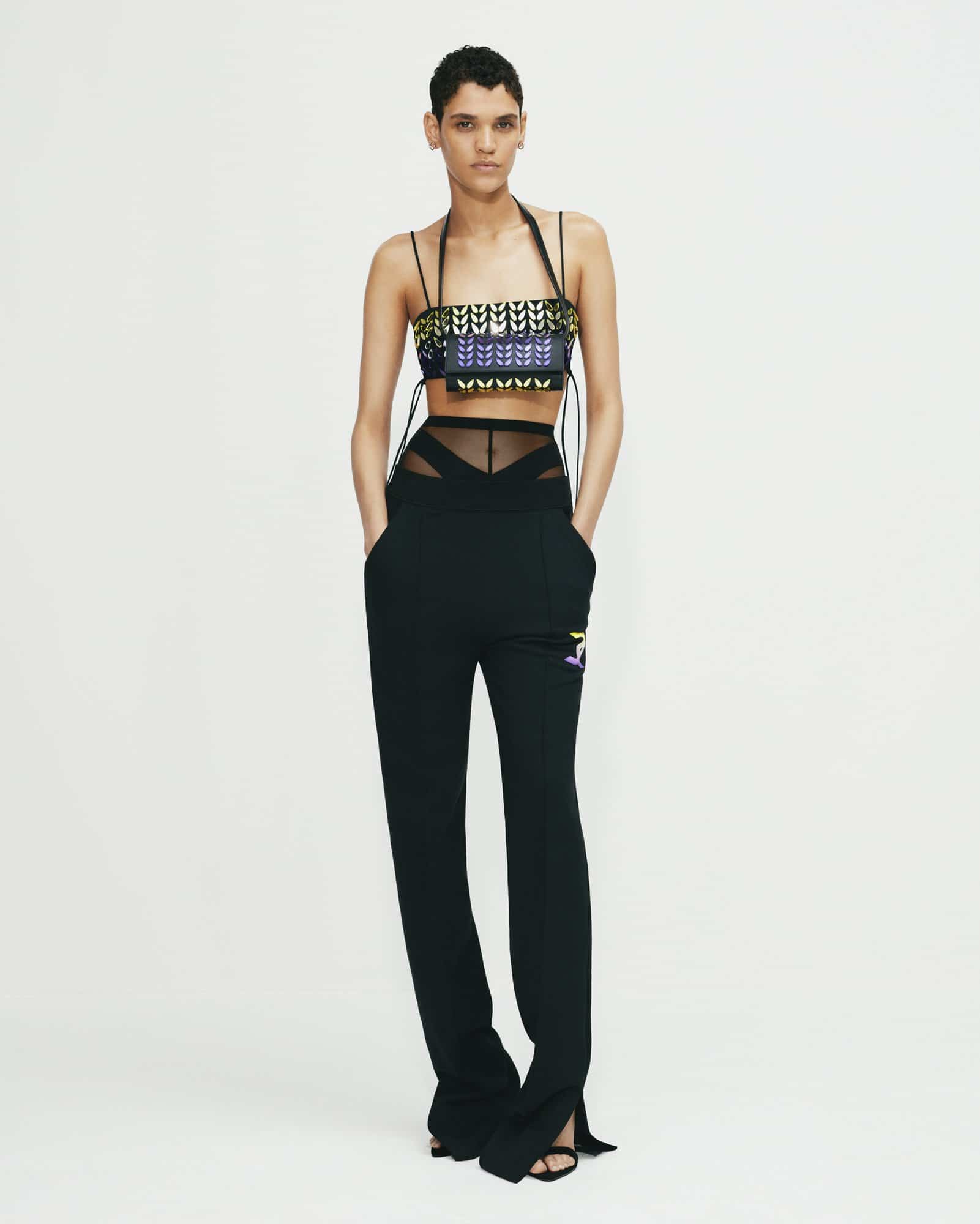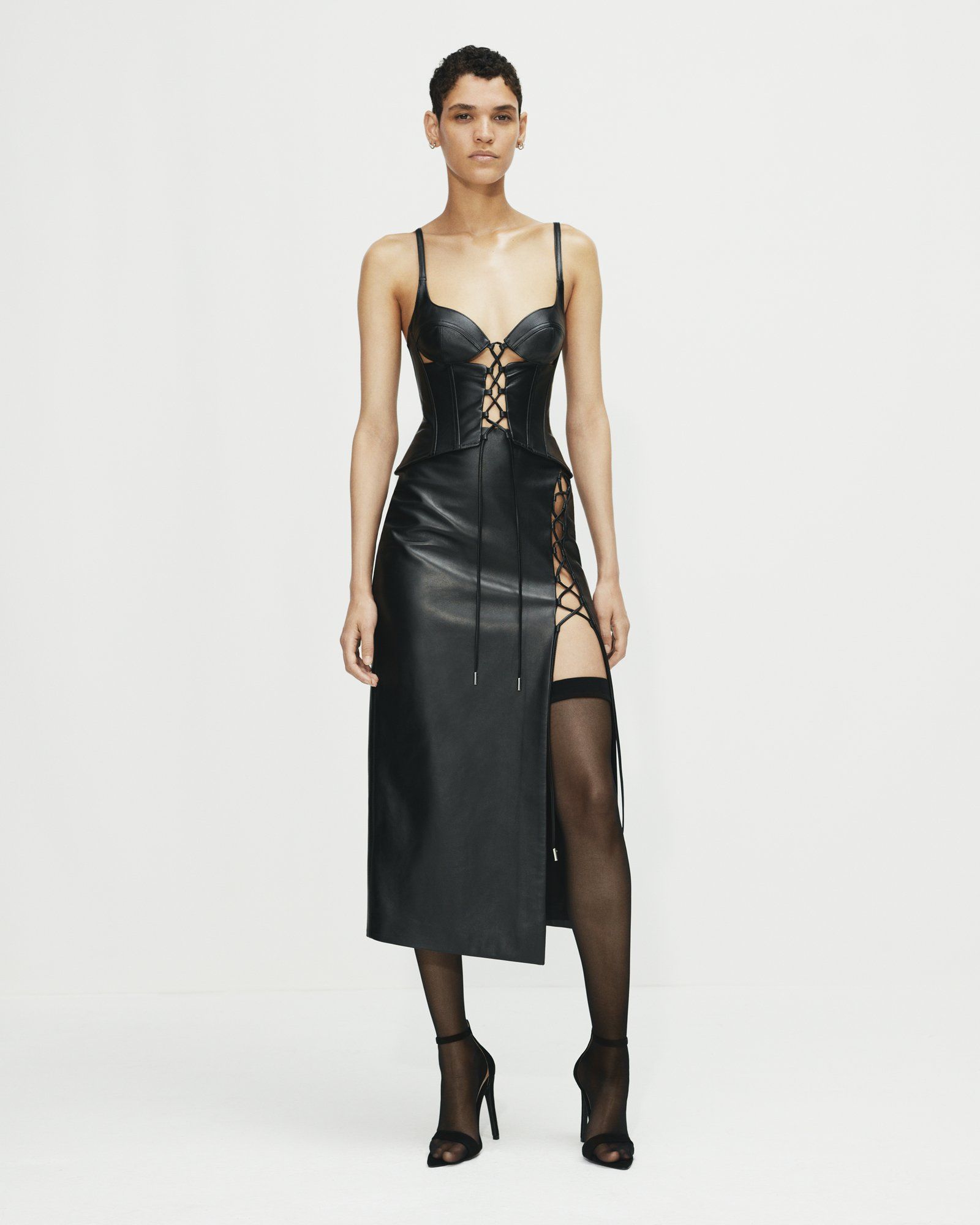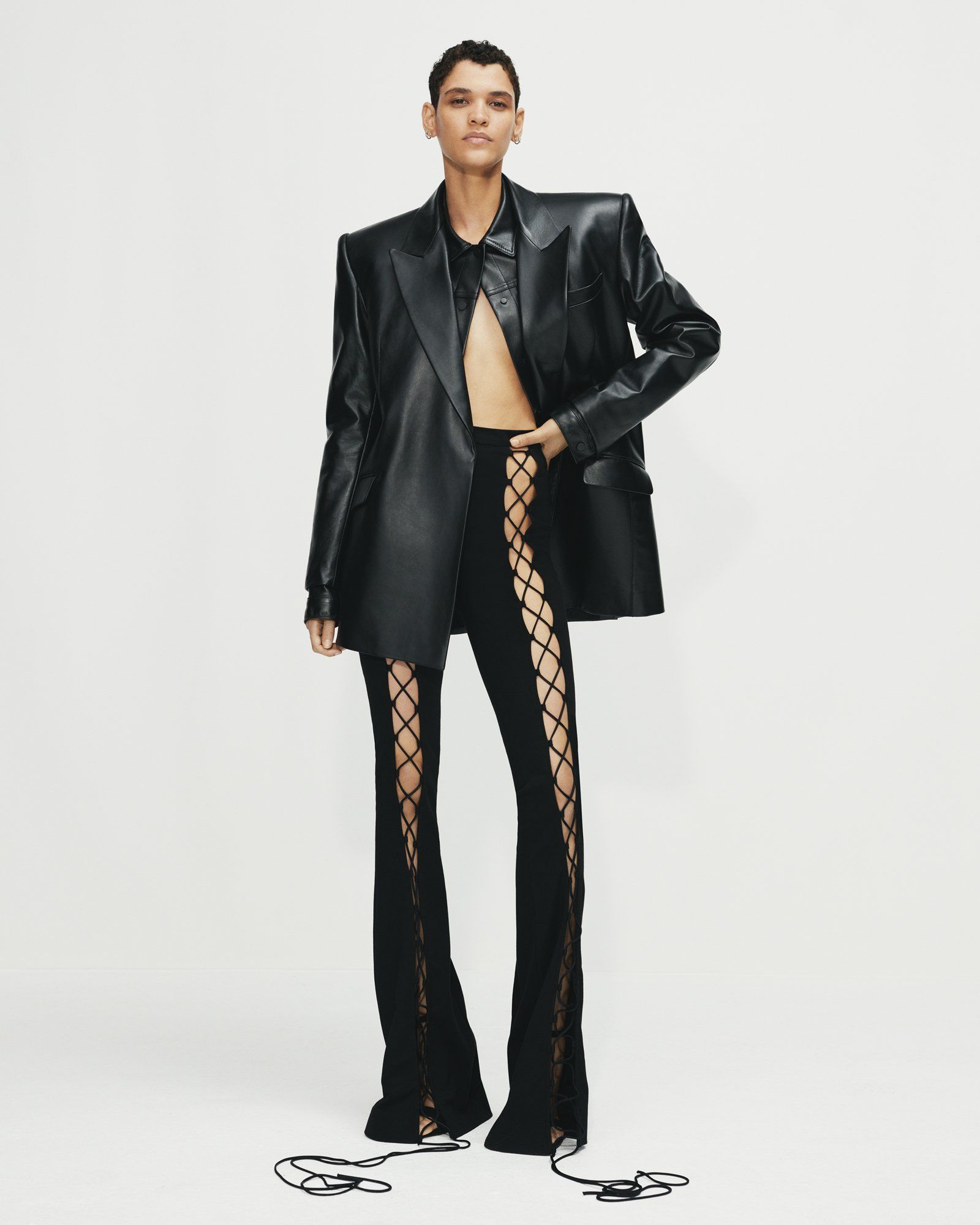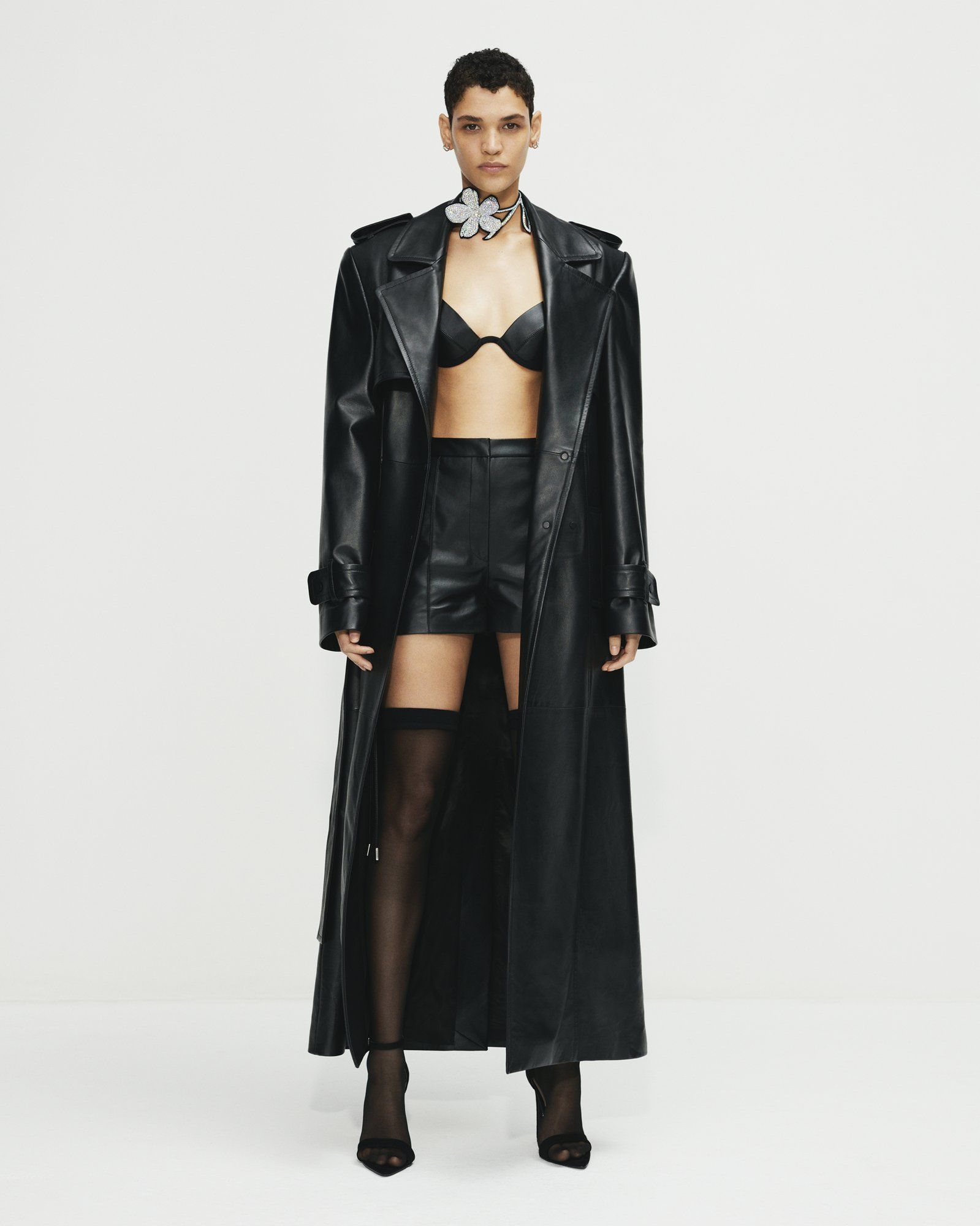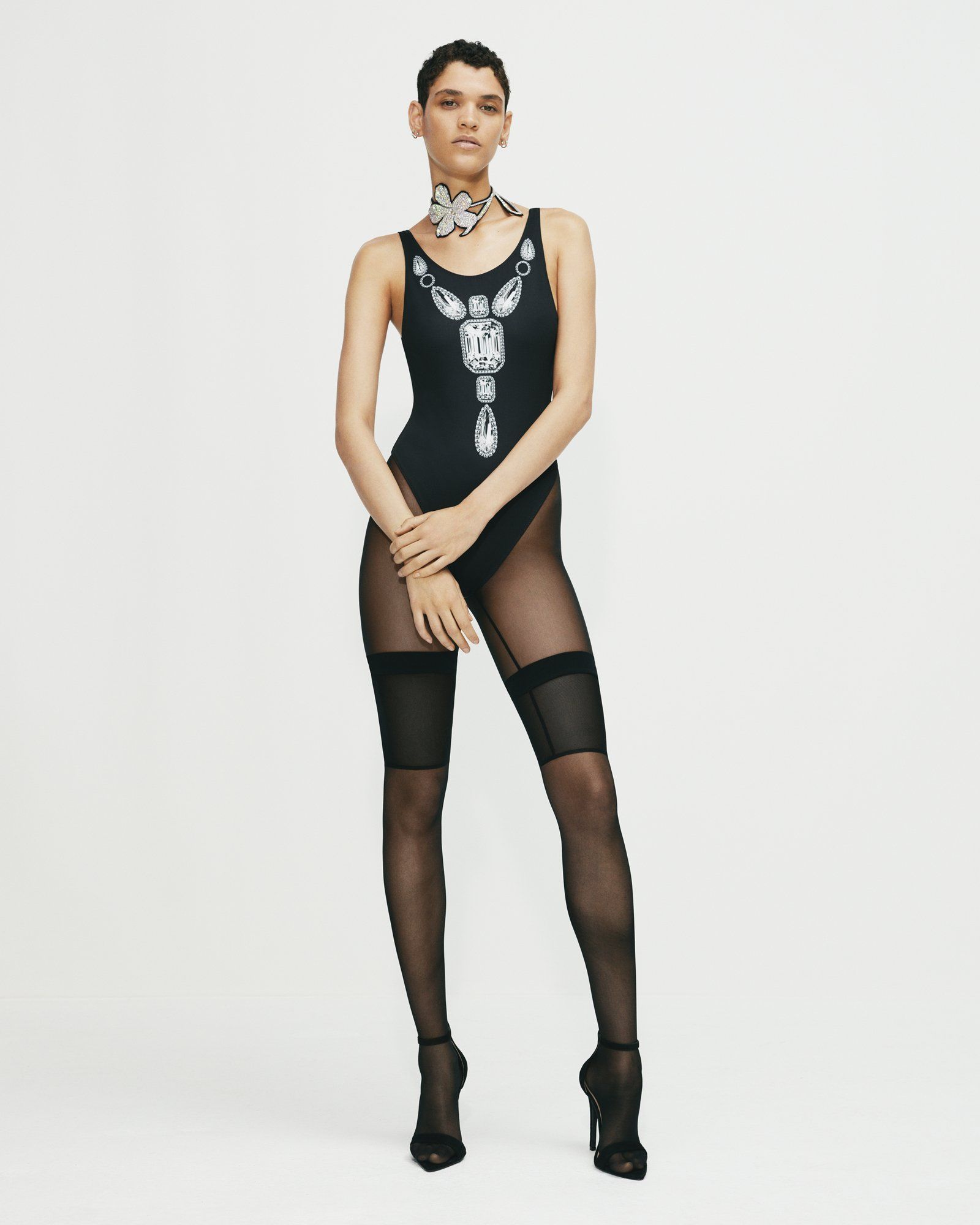 In addition to doing it to a 70s beat, the Georgian designer incorporates Cher into his collection moodboard. For this artist, life was her catwalk, and long before Rihanna or Lady Gaga, she was already making significantly risky style choices; without being vulgar.
This style lesson she gave us is what David Koma has used for RESORT 2022 in a more than clever way. The plush sweatshirts and pants with the DK logo, reinvented in a hand-stitched ombre or maxi flower. Draped silk dresses and lycra swimwear comes printed with huge crystals, but we can also find them sewn on, forming rhinestone flowers. Buttery black leather is applied to oversized menswear and lingerie bodices and skirts with lace-up details. Knitwear appears in the form of tight-fitting ribbed dresses with slits. The entire collection moves between summer days and nights using marigold orange, daffodil yellow and lavender violet with black and rhinestone pieces.
Needless to say, the result is bright, optimistic and uplifting, just what we need after a year of pandemic lockdown.