READ IN: Español
A Better Mistake brings the authentic Berlin scene to its headquarters in the Navigli district. In its debut at MFW, it counts on Berlin's best queer creatives to bring the underground mentality of the German capital to its Milan venue.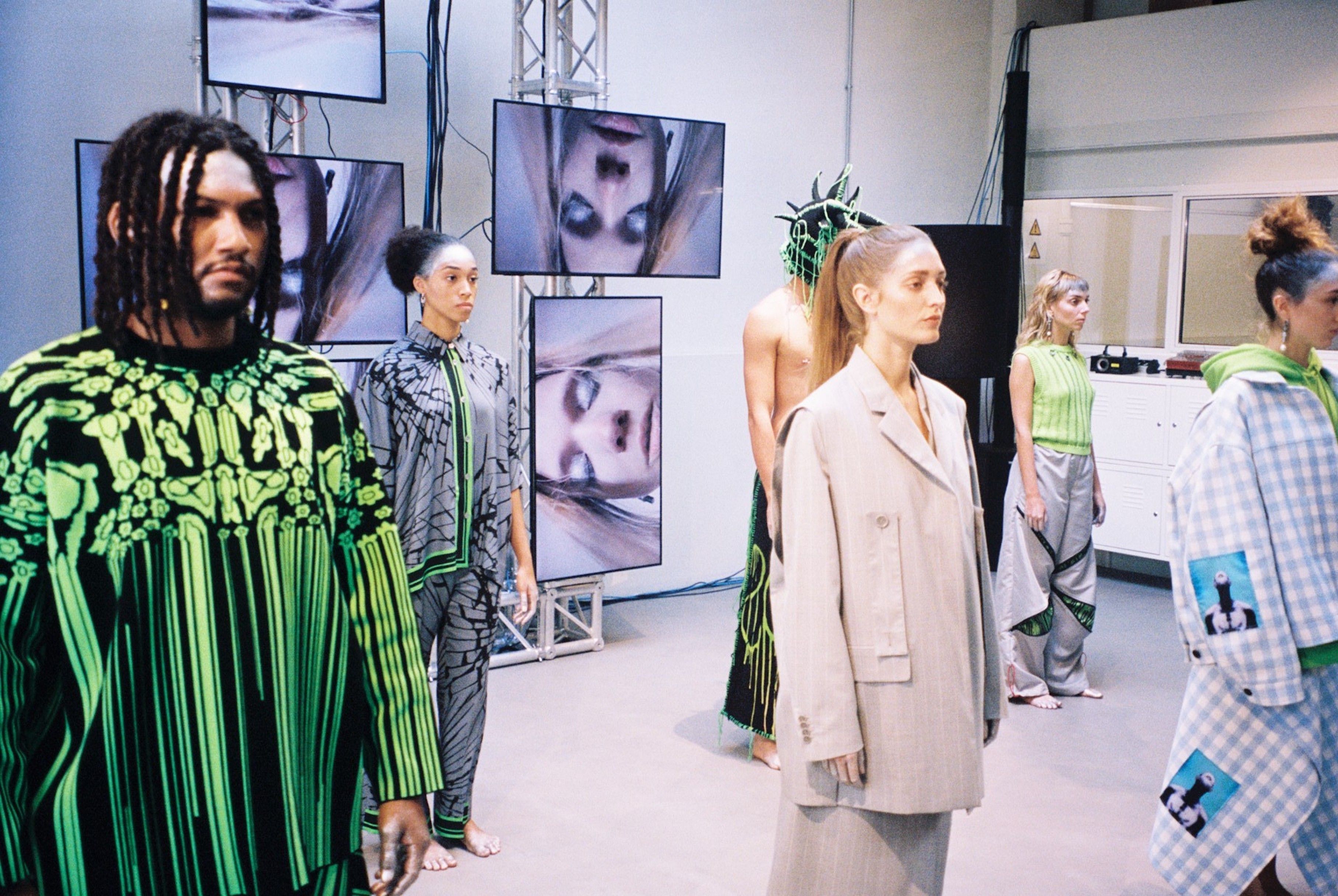 The "Eternal" collection was brought to life through a performance, with the aim of expressing its brand identity to the fullest: rebelliousness and a strong commitment to the artistic. The show was accompanied by the installation "Alter Dimensions", completing the show through the music of Berlin DJs Alva and Raven. The performance was documented by Spyros Rennt, one of the most recognized photographers of the queer scene.
In its debut, the brand has wanted to count on an entourage of artists, and proof of this is that it has also wanted to include them in the development of the collection. TEHNC's Touch Me print brings acid green and black skirt sets to life. The "Eternal" and "Hero" prints, created by New York-based artist Running Files, have also made an appearance, giving life to sweatshirts and T-shirts, as well as T-shirt and pant twinsets. The print literally sets the tone for the entire collection, fusing the blue, lilac and shades of purple from other looks.
Last but not least, a special collaboration with The End is Near(@teinclothing) is presented, called "God's Mistake", composed of two incredible handmade pieces, a custom-made dress and a sci-fi face mask.
In short, A Better Mistake's debut has been quite a statement of intent of what's to come in the coming seasons. A transdisciplinary approach, with the creation of safe spaces where people can experiment and express themselves freely.