READ IN: Español
Abloh-isms is the title of the new project by No More Rulers, a New York-based organization dedicated to emerging art. As a continuation of its collection of books -ISMs, the initiative returns with an edition dedicated to the creative director of Off-White.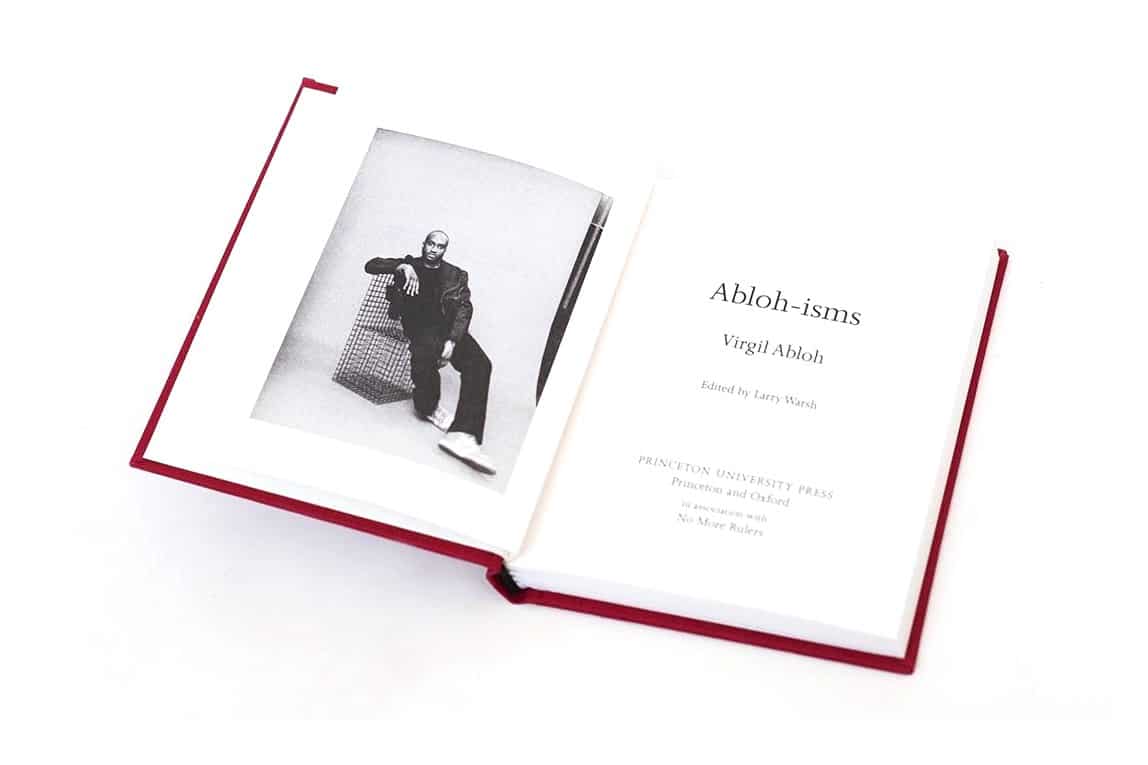 This new book brings together a selection of quotes from Virgil Abloh in order to highlight his role in fashion, art, design and contemporary culture. Its author, Larry Wash, has been in charge of compiling statements by the creative from various sources: interviews, debates, media… As a result, Abloh-isms is understood as a guide that synthesizes Virgil's point of view on creativity, passion, innovation, or race.
These are some of the quotes that can be found among its pages:
– "I believe that coincidence is key, but coincidence is energies coming towards each other. You have to be moving to meet it."
– "Life is collaboration. Where I think art can be sort of misguided is that it propagates this idea of itself as a solo love affair—one person, one idea, no one else involved."
– "Black influence has created a new ecosystem, which can grow and support different types of life that we couldn't before."
– "Like it or not, irrelevance is death."
You can pre-order Abloh-isms now through the No More Rulers website.