READ IN: Español
The 002 collection by ACROMATYX is an ode to all the nocturnal souls returning from an after party. A nod to the homecoming look, while everyone on the way to work is watching you wondering at what point in the night you lost control.
"The feeling is that everything starts, but you are metaphorically finished.
People look at you,
you feel out of place,
you cover your old make-up…
Mind you, your comeback look makes you adopt an attitude of triumphant defeat."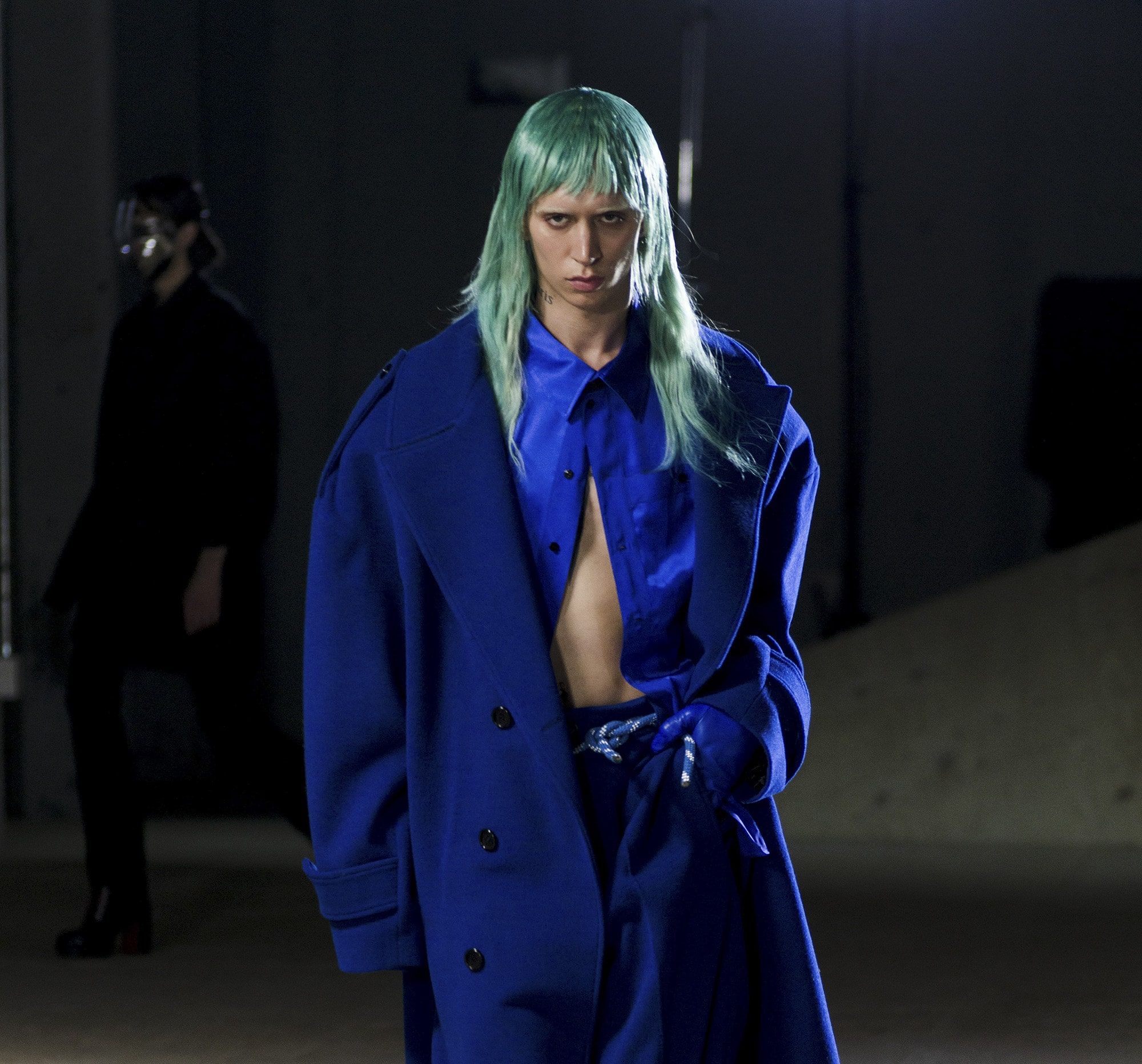 Starting from tailoring, research is done on volumes and finishes, to create a new concept. In this universe of urban tailoring, sleeves take center stage and are lengthened, distorting the body volume.
The focus of the collection is on oversize silhouettes combined with knitted pieces and quilted scarves. Black is the common thread of the proposal, which is interspersed and plays with others such as turquoise, green, electric blue and the brightness of sequins.
The 5 denim looks have been created in collaboration with Levi's ®, giving a second life to existing garments. The bags are 3D printed boxes, 100% PLA (biomaterial of vegetable origin derived from corn), postproduced by hand through artisanal processes.
In short, ACROMATYX 002 is the reflection of those executives who went to afterwork, and who will never remember the moment when they lost control.