READ IN: Español
The German sports company had a multi-million dollar deal with the musician since 2013 to develop the Yeezy line. But following his anti-Semitic and hateful comments, adidas has said goodbye to Ye for good.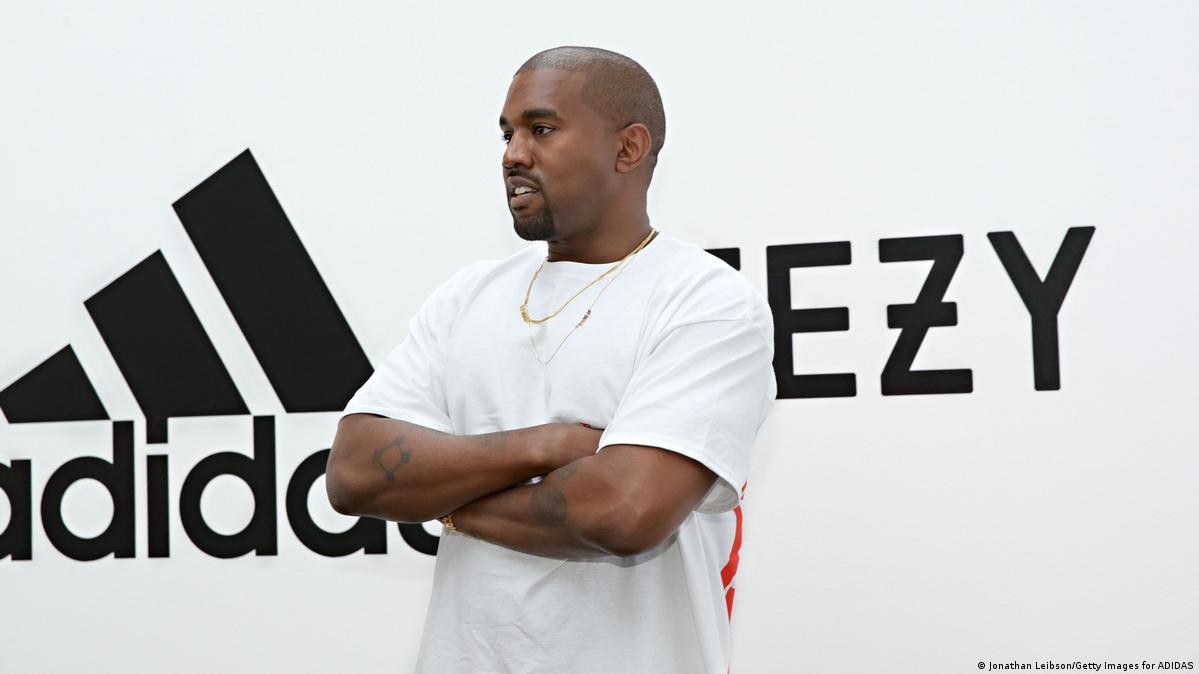 Adidas announced Tuesday that it is ending its relationship with US musician Kanye West with immediate effect, following the rapper's anti-Semitic and racist remarks, which it called "unacceptable". Adidas "does not tolerate anti-Semitism or any other kind of hate speech. Ye's recent statements and actions are unacceptable, hateful and dangerous".
The German sporting goods manufacturer announces that it is discontinuing the Adidas Yeezy line with immediate effect and admits that, "given the strong seasonality of the fourth quarter, this is likely to have a short-term negative impact of up to 250 million euros on the company's net profit in 2022".
When Teyana Taylor cyber-bullied @rihanna, @adidas dropped her saying, "We evaluate our relationships with partners based on the values we hold." What values does adidas have that keep you partnering with Kanye and his rabid #antisemitism? https://t.co/ZHQddvSqRa

— Jonathan Greenblatt (@JGreenblattADL) October 21, 2022
Kanye West said in an interview on the podcast Drink Champs that George Floyd, the African-American killed by a police officer in Minneapolis (USA) in 2020, died from drug use and not from asphyxiation caused by police officer Derek Chauvin, as confirmed by the autopsy and the court sentence that convicted the officer. She had previously worn a T-shirt with the message "White Lives Matter" at a fashion show in Paris.
Twitter and Instagram blocked West's accounts where countless users reported a series of anti-Semitic comments. He first mentioned Jared Kushner, a Jew and son-in-law of his "friend" (former president Donald) Trump, saying he was the man behind Middle East peace treaties designed only to "make money". "I don't think they have the capacity to do anything on their own. I think they were born with money in their heads." 
Ver esta publicación en Instagram
Although it was unclear whether he was referring to the Trump family or to Jewish people in general, he later escalated into an escalation of anti-Semitic comments that led to the blocking of his accounts on the aforementioned networks. Adidas says Ye's statements "violate company values such as diversity and inclusion, mutual respect and fairness. After careful consideration, the company has made the decision to end its association with Ye".
The brand adds that this includes "ceasing production of Yeezy branded products and suspending all payments to Ye and his companies". The company says it is "the sole owner of all design rights to existing products". Adidas says it will provide "additional information" on the case on 9 November when it publishes its results for the third quarter of 2022.
Ye buys Parler, the new app of the extreme right.