READ IN: Español
You've probably seen a rather naughty neon bunny around the net these days? Well, that means you're following the right people. This Tuesday 8th November, the most fun party everyone wants to be at is coming to Club Malasaña: Mermelada.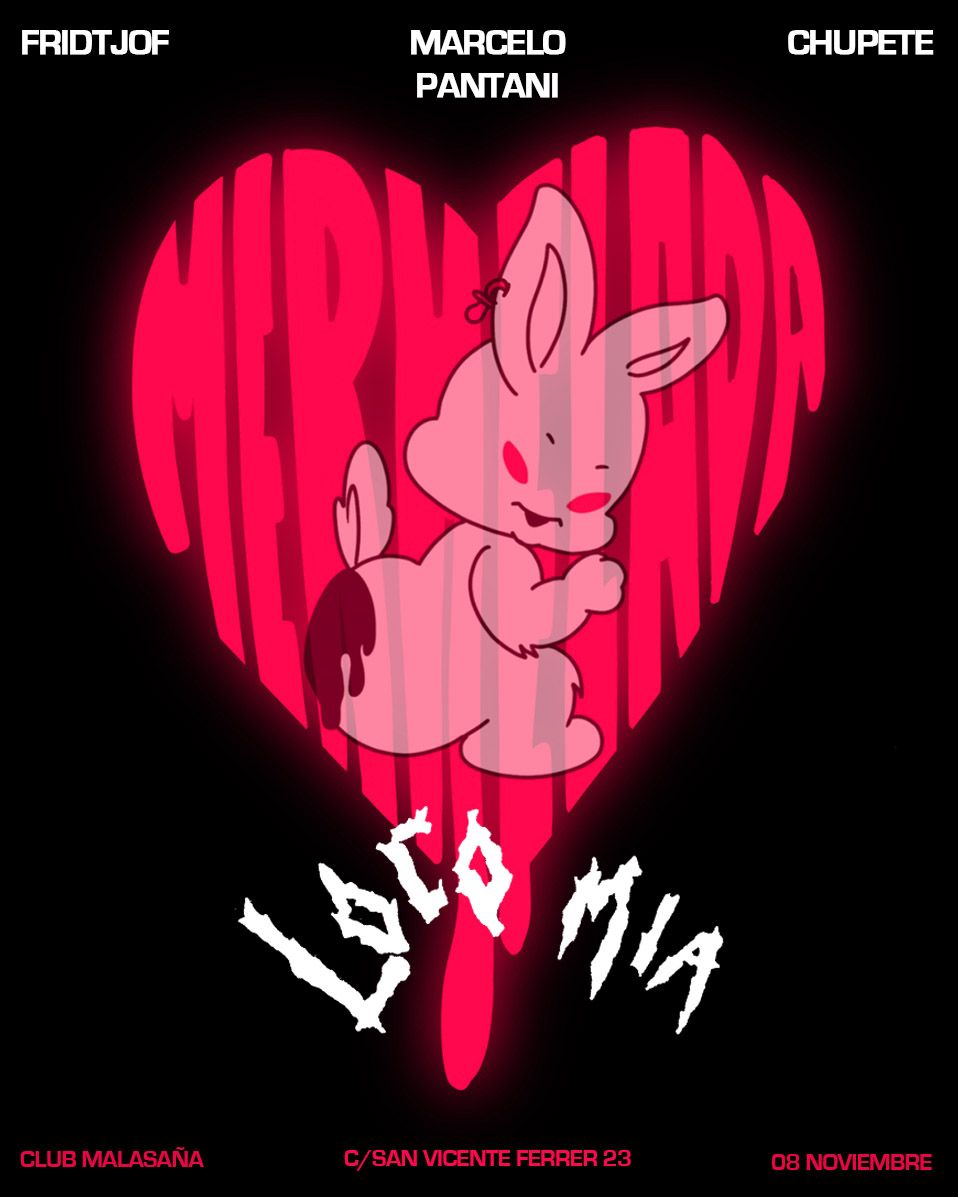 Mermelada is the result of remembering, of two friends who miss the little songs of the 90s and 2000s, of dancing to techno music and singing hymns with friends. The nostalgia of a funny Spain that saw Chupete, the artistic duo formed by Amanda Portillo and Gothic Sport, grow up.
And what better debut than at Club Malasaña and with the invitation of Loco Mía, the group that changed the aesthetic and musical scene not only in our country but all over the world. Neo-baroque looks, spiked shoes and giant fans are some of the key pieces of their iconic image that will liven up this first delicious evening of Mermelada.
Get your ticket now by clicking here and get ready for a unique night where we will all spread jam and dance at dawn, see you at San Vicente Ferrer 23!