READ IN: Español
The Moët & Chandon x AMBUSH collaboration is the materialization of Moët's desire to adapt to the spirit of the times and the values that matter to new generations.  Thus, the profits from the sale of the limited edition bottles designed by YOON, will be donated to the World Land Trust , an organization that protects threatened natural habitats.
AMBUSH's reedition of the Moët Impérial bottle is the first since champagne house's birth in 1743. The bottle AMBUSH X MOËT remains true to the character of the champagne brand, but boldly re-edited with other elements by Yoon Ahn. Thus, this new design is a clear example of AMBUSH's minimalistic aesthetic. "I've kept the design very clean, the bottle is monochromatic, with the label in a very pure white," says Yoon Ambush. Yoon changes the neck of the gold or copper-colored Nectar Impérial Rosé and Moët Impérial bottles to a deep, all-over black.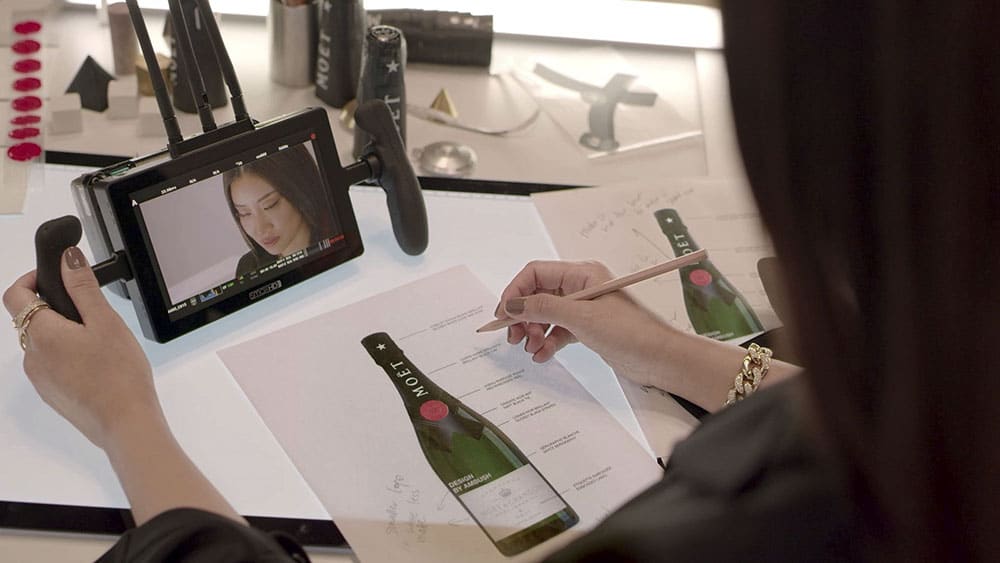 In this project, the designer claims to have discovered the dedication and time behind each bottle of champagne. "It takes time to make really valuable things," says Yoon Ahn. Like a designer, she knows well how hard it is to consolidate a brand over time.
With genuine commitments to sustainability, Moët & Chandon will donate a portion of the proceeds from the sale of the limited edition bottles to the World Land Trust. The goal is to preserve the Canandé Reserve in Ecuador's Chocó, a tropical rainforest and one of the most endangered places in the world. In fact, only 2% of this forest is conserved; 10% of the animal species that inhabit it are found nowhere else on the planet.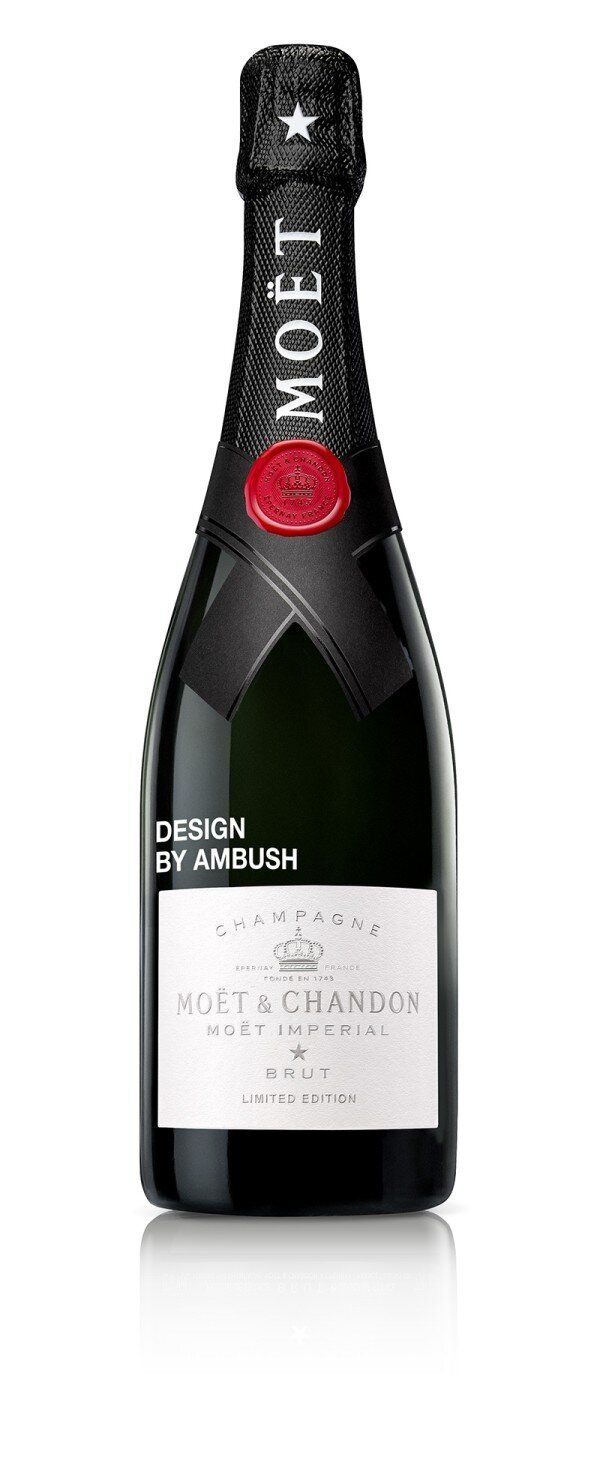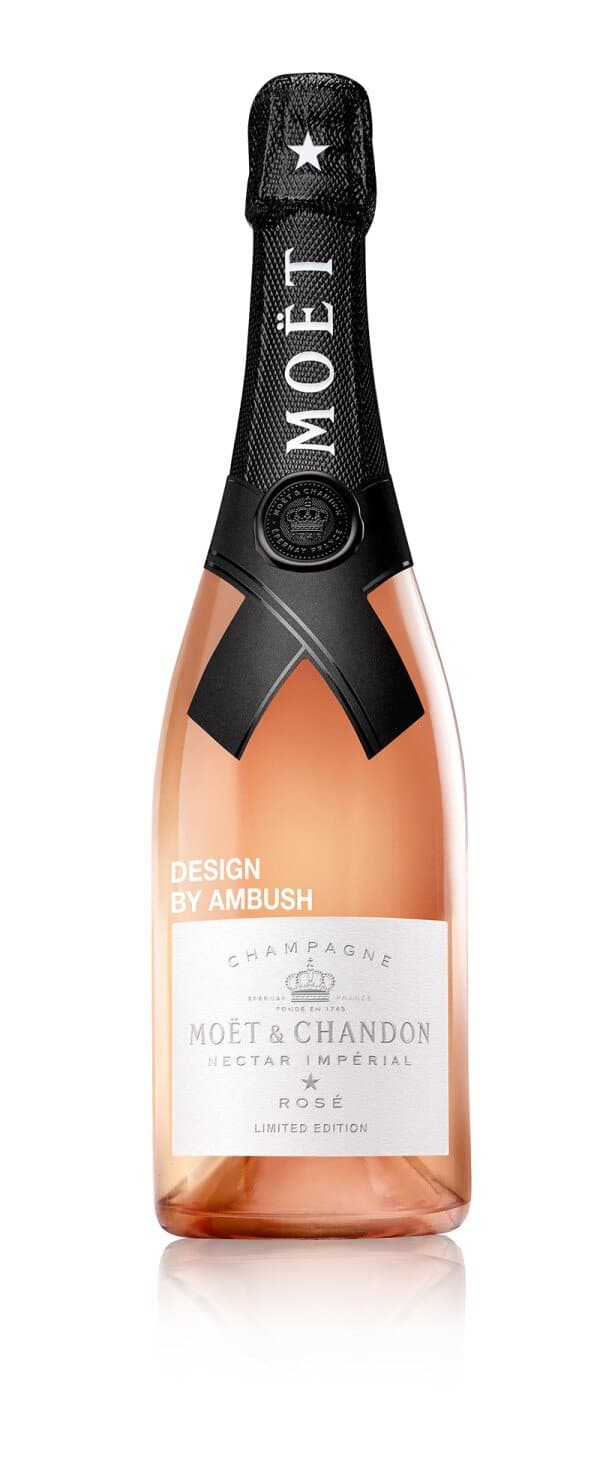 Available in very limited quantities and only in selected stores, Moët Impérial and Nectar Impérial Rosé bottles by AMBUSH showcase the classic yet disruptive vision shared by both Yoon and Moët & Chandon.