READ IN: Español
Russian artist Andrei Molodkin has created a replica of the World Cup cup out of oil brought from Qatar to denounce corruption after the Arab country was chosen to host the 2022 World Cup.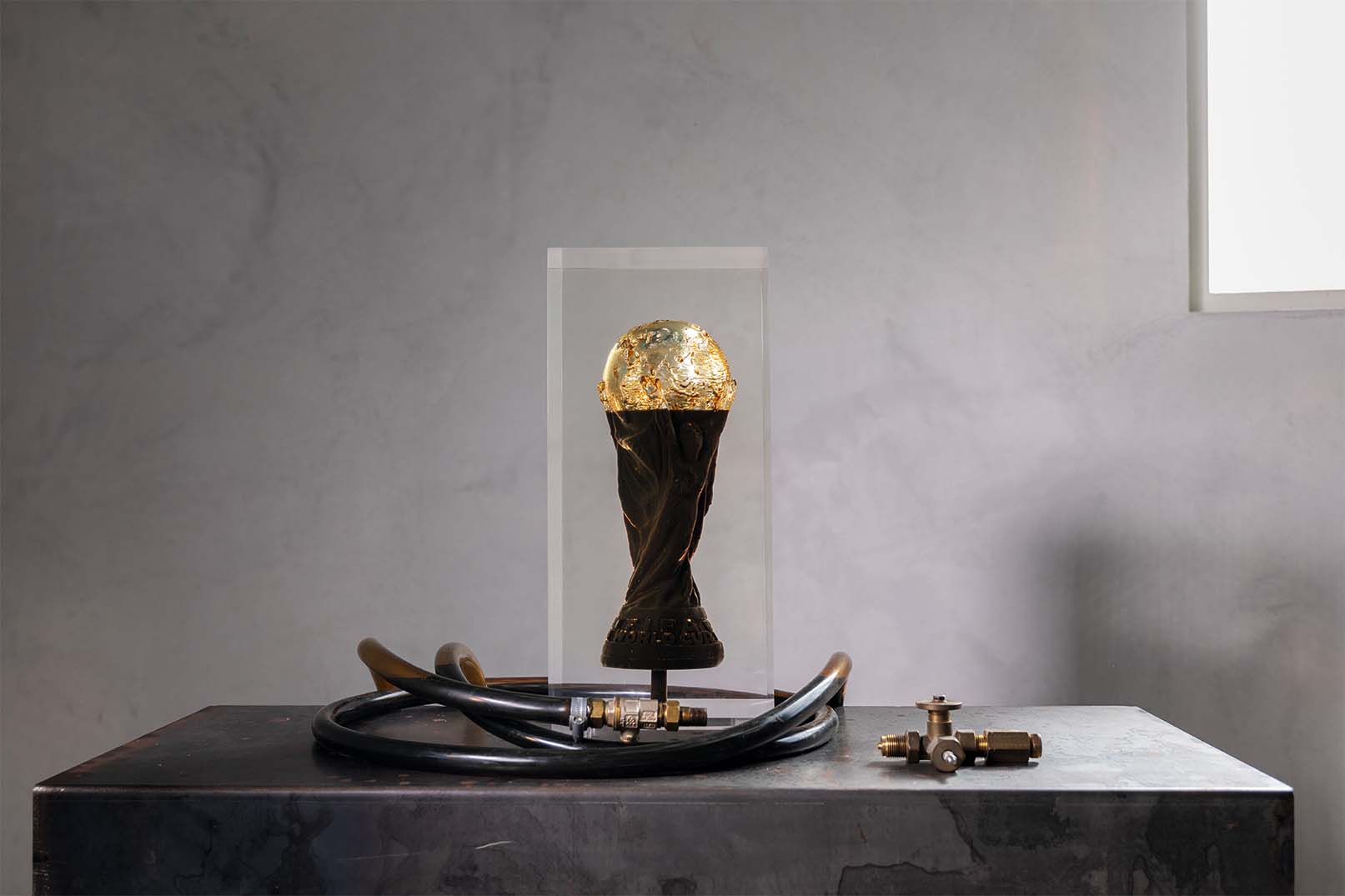 The work, entitled 'The dirtiest cup', is an exact reproduction of the trophy designed in 1971 by Italian sculptor Silvio Gazzaniga, made of Qatari oil instead of gold.
"The World Cup is an icon of an empty victory. Because the only victory that petrocracies understand is that of blood and oil," Molodkin denounces.
The artist accepted the retro proposal to create an art bora denouncing the hijacking of the World Cup by the oil powers through bribery of its leaders, the FBI revealed in 2015 during an investigation that resulted in the arrest of most of the 24 FIFA executives who chose Russia and Qatar in 2010 for the 2018 and 2022 World Cups. The investigation, led by US Attorney General Loretta Lynch, detailed that the bribe payment was $150 million (145 million euros). And that is the symbolic price Molodkin has put on his new work and the amount at which it will go on sale on the online art platform Apolitical.
Molodkin is known for his criticism of capitalism through conceptual mixed media installations and the use of oil in his works.
"I believe that FIFA has been, for years, an official mafia and criminal organisation that uses football as a tool to clean up its corruption. All the icons and symbols have been created as instruments to manipulate people," says the artist.