READ IN: Español
The saying that fashion is an art is a saying that can be perfectly applied to the brand we're here to talk about today, AREA, as you only have to look at its incredible creations. Far from displaying all its brightness and colour on a runway, the brand has revealed its Spring 22 collection during the official calendar of New York Fashion Week (NYFW) in a very discreet way, compared to what we're used to. How? In lookbook format.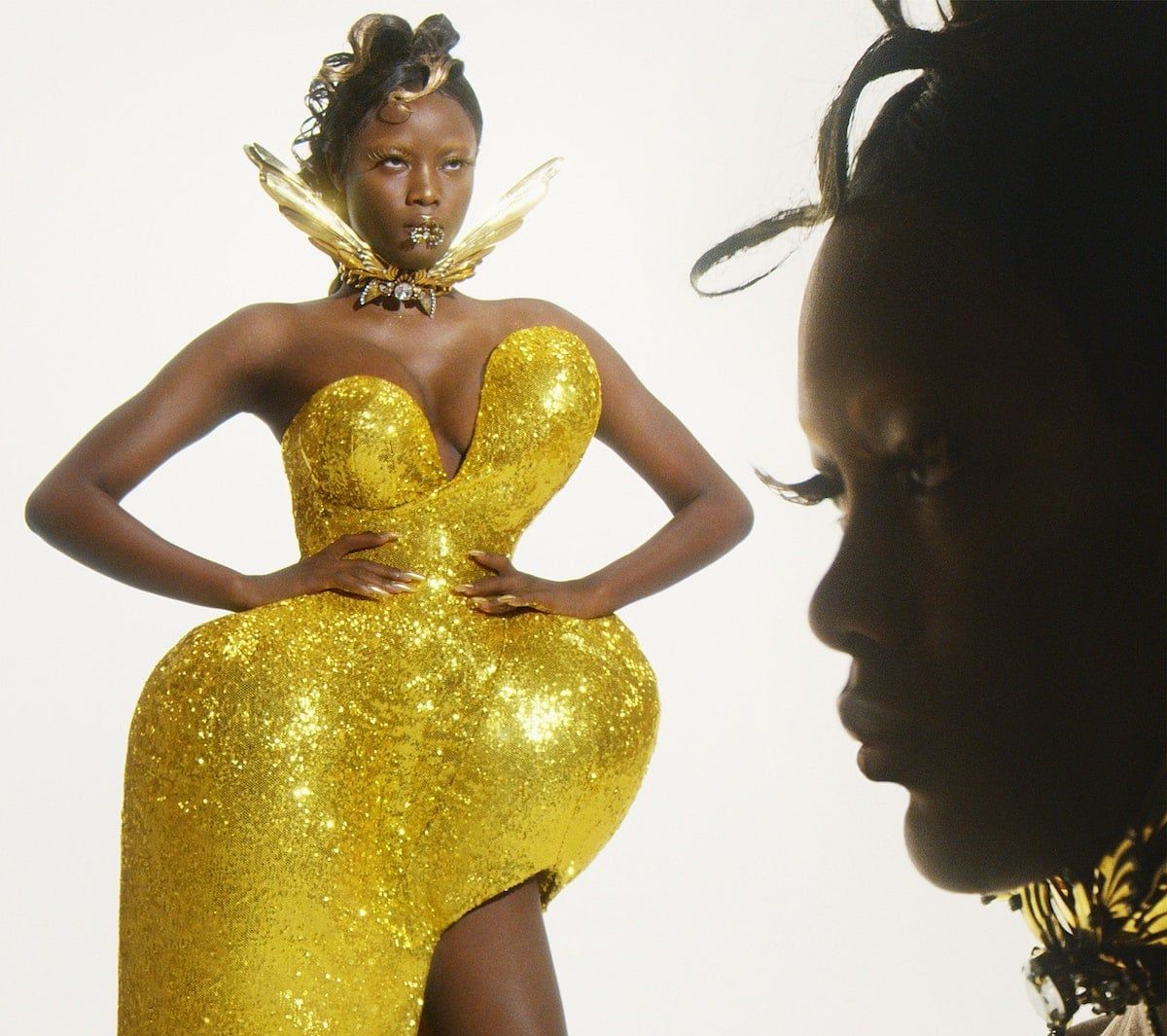 Moving us from one to a world where "more is more" triumphs and where the "Y2K" aesthetic that we love so much is palpable, we have been able to find a wide selection of garments characterised mainly by crystal embellishments, sequins, butterflies, feathers and everything related to this decade. But why are designers still inspired by the 2000s? Well, in the case of Beckett Fogg and Piotrek Panszczyk, it's because of the deep research they've done, delving into the roots of showgirls, the deco glamour of Zizi Jeanmaire, the exuberant costumes of Brazilian Carnival and the slouchy sparkles of an off-duty Las Vegas dancer to bring this collection to life.
Another feature that caught our attention, apart from the impeccable craftsmanship, was undoubtedly the influences of the designer Mugler, as we can see in the sculptural golden applications that some of the creations have, see the case of the tops, but also the dresses with volumes, strict seams and architectural shapes. Also, changing register completely, we must highlight some pieces for more "everyday" use, such as jeans with cut-outs or crystal trousers, sports suits adorned with feathers and jackets in the shape of a corset. Some of these distinctive looks were accompanied by headdresses, the metal caps and jewellery were handmade by a German artist in Rome to evoke the trembling of feathers.
After seeing Area's Spring 22 collection, who dares to say that fashion is not an art?