READ IN: Español
The incursion of soccer brands in the world of fashion has become commonplace. The kits have left the stadiums to flood the street style of the current scene. Arsenal x adidas is a new capsule aimed at this sector that aims to boost the benefits of these two years touched by the pandemic.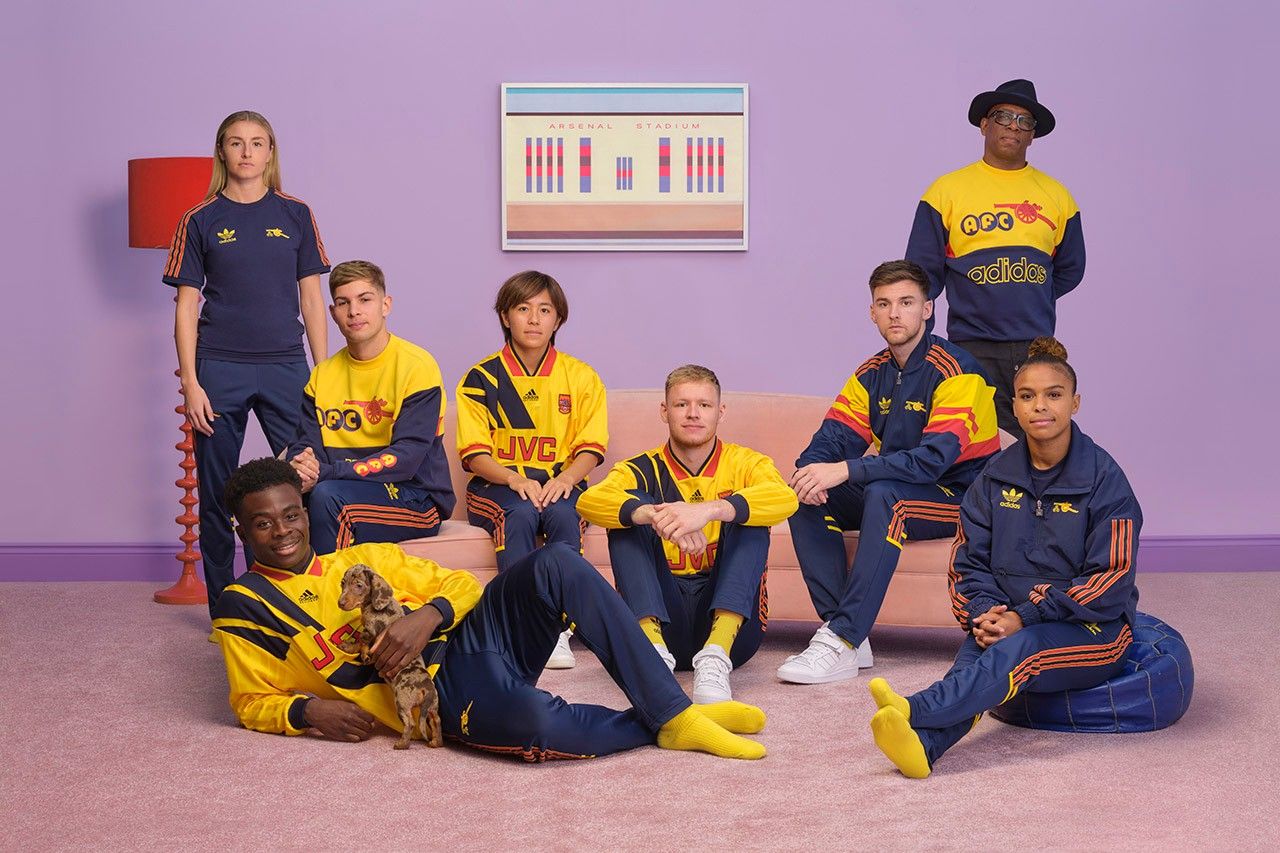 Both the sporting body and its sponsor have decided to draw inspiration from their first partnership between 1986 and 1994, which was followed by Nike and Puma to be sponsored by adidas again in 2019. This €341.4 million deal saw Arsenal rise as one of the top three highest paid clubs at the time through technical sponsorship, after Manchester United and FC Barcelona.
In the 1990s, specifically in the 92/93 season, adidas designed a shirt that was considered to be the Gunners' ugliest. Advances in textile technology at the time allowed for the printing of triangular graphics in gray on a yellow called "bruised banana". This color was established as the basis of their second kit, replacing their traditional red and white in some matches. Despite this, the English team managed to win the League Cup and the FA Cup that same year.
Arsenal x adidas an archive capsule
The retro-inspired Arsenal x adidas capsule includes a sweatshirt, a sports shirt, a tracksuit and the London team's soccer shirt. This time it will be more vibrant and will be combined with red and navy blue. The proposal uses vintage elements such as the adidas EQT logo and Arsenal's most significant element, the artillery cannon.
Among the set are players from the men's and women's first teams and Arsenal legend Ian Wright who said he had fun and was happy to recall great memories of his time at the British club.
You will be able to get your hands on the clothing line starting this month at official adidas and Arsenal stores.