READ IN: Español
Strongly influenced by metal and the 00s most sugary aesthetic, Ashley Williams embodied the most lovable chaos fashion could ever imagine. Her airbrush graphics, including a Tesla Cyrbertruck, were a risky bet that ended up being cool as fuck.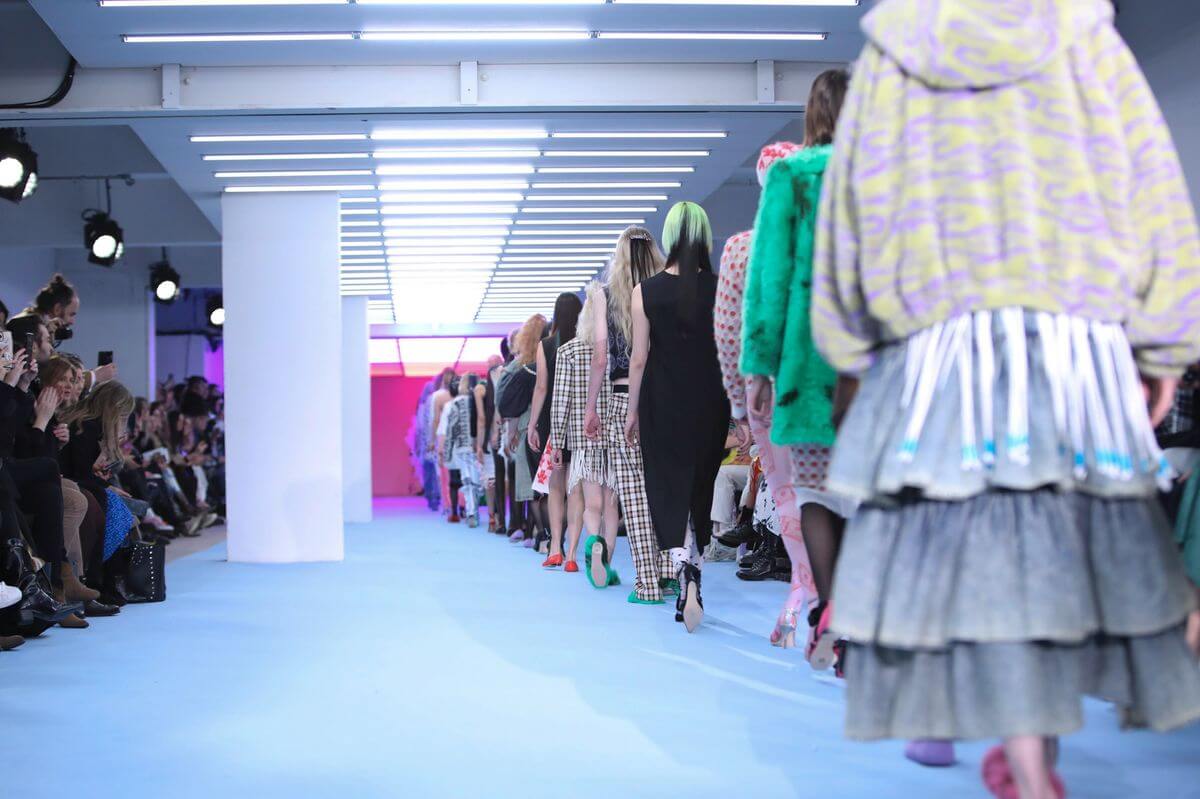 Pink dollar bills over a puffball minidress, Mona Lisa and Einstein spray-painted portraits, photo printed puppies decorating a gorgeous satin coat and stockings, marabou feather skirts, fringes, enormous bows and a unique take on punk vibes could sum up broadly Ashley William's comeback to LFW.
The shiny sequined tribal-filled suit was the particular balance for this parade of perfectly structured nonsense. Walking the runway we saw some furry slippers and pointy stilettos along the "In dog years I'm dead" and "Life is pain" quotes shown over tees and the patchwork dress designed hand-on-hand with her friend Claire Barrow, former classmate and model for the day that resulted in a new gesture of sisterhood for the British designer.
Models appeared wearing childish make-up displaying clownish looks to round up the creativity bomb Ashley Williams offered in London.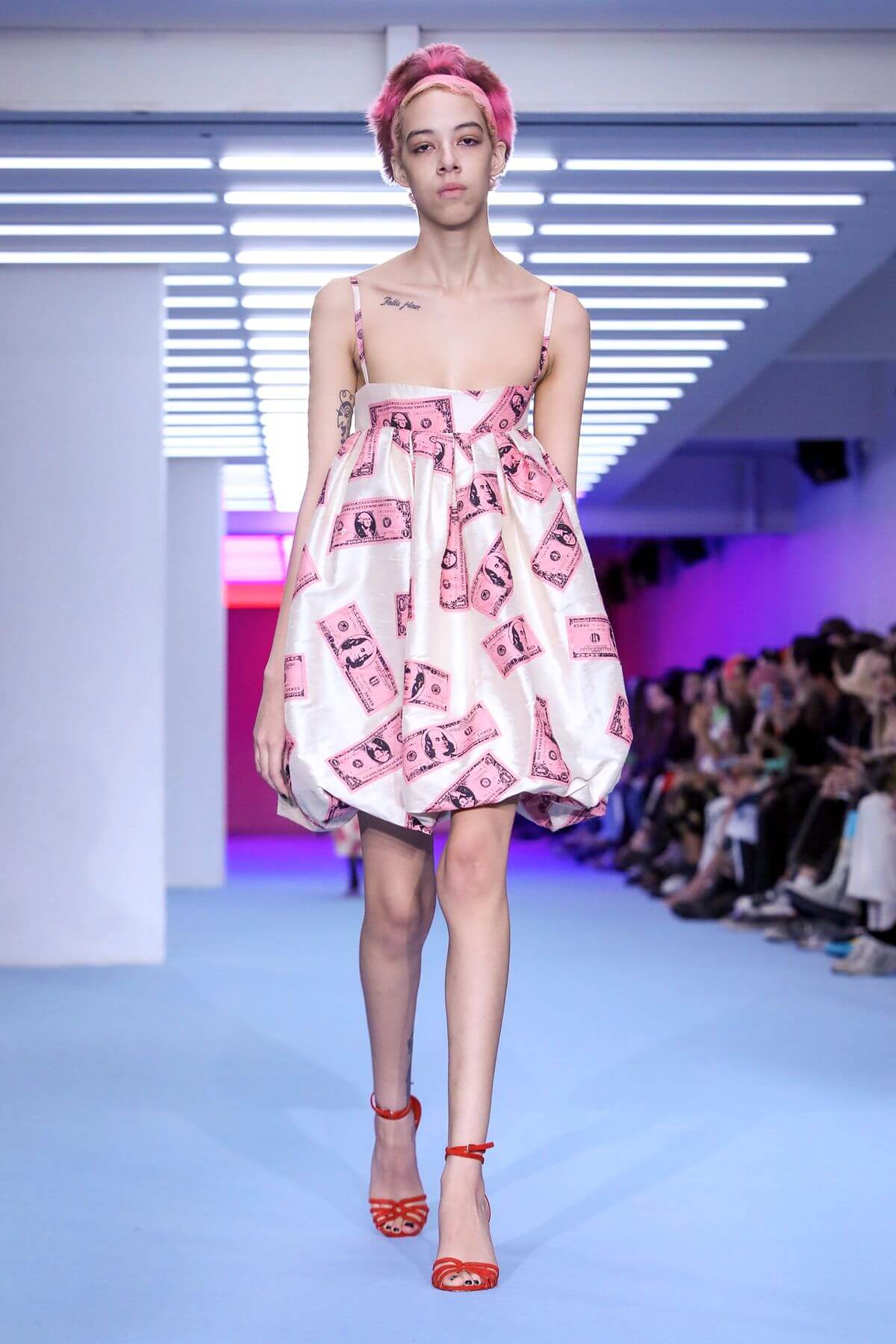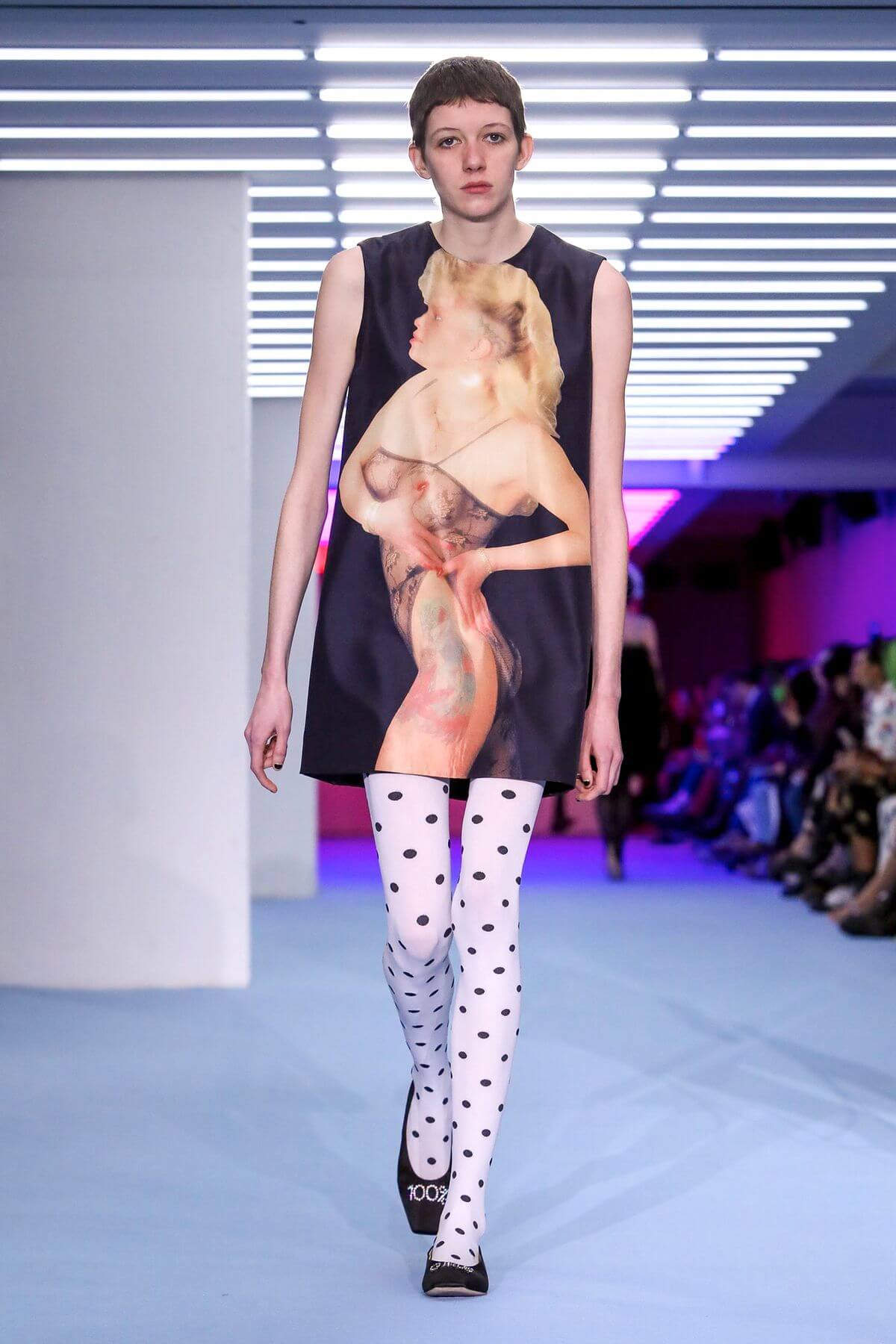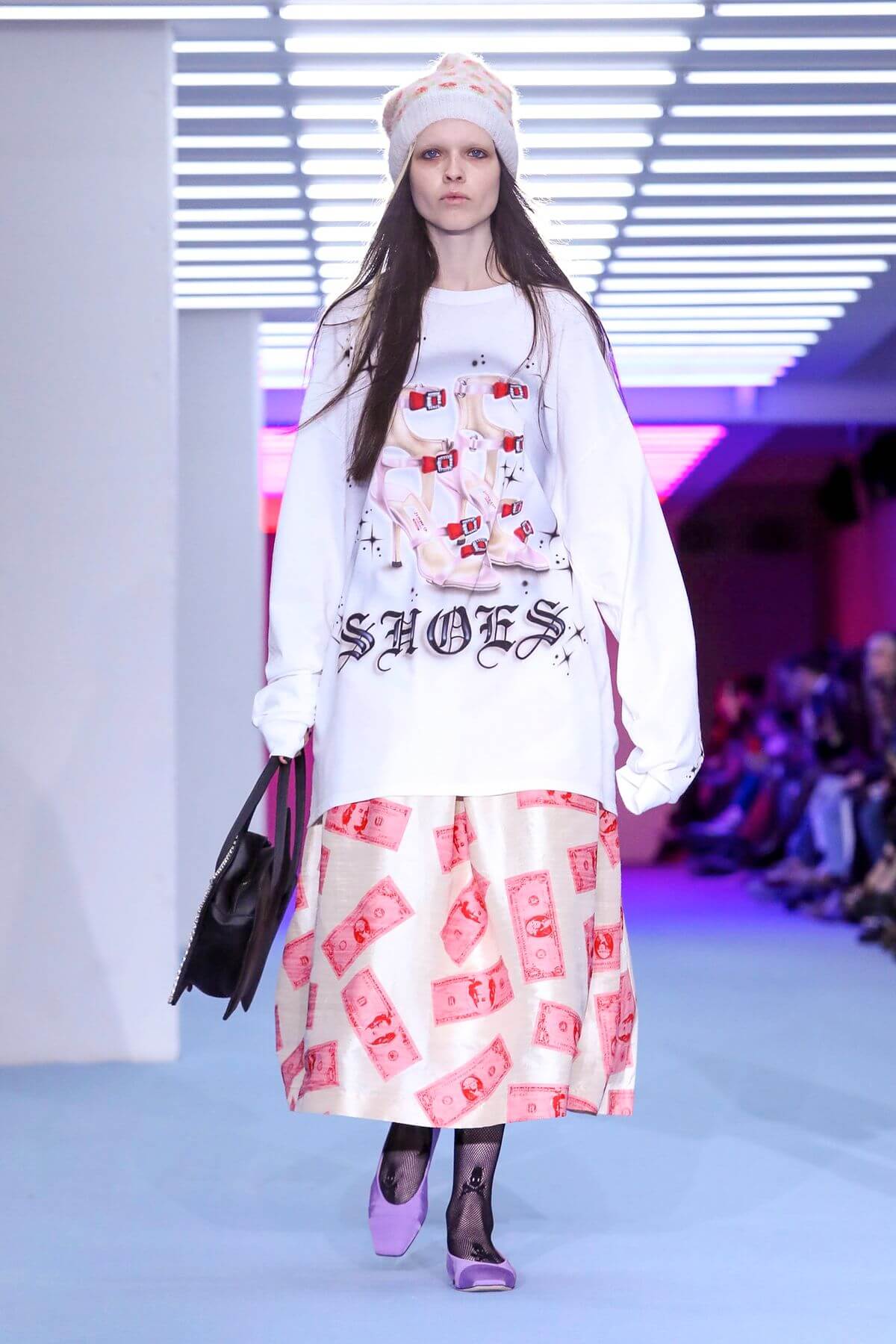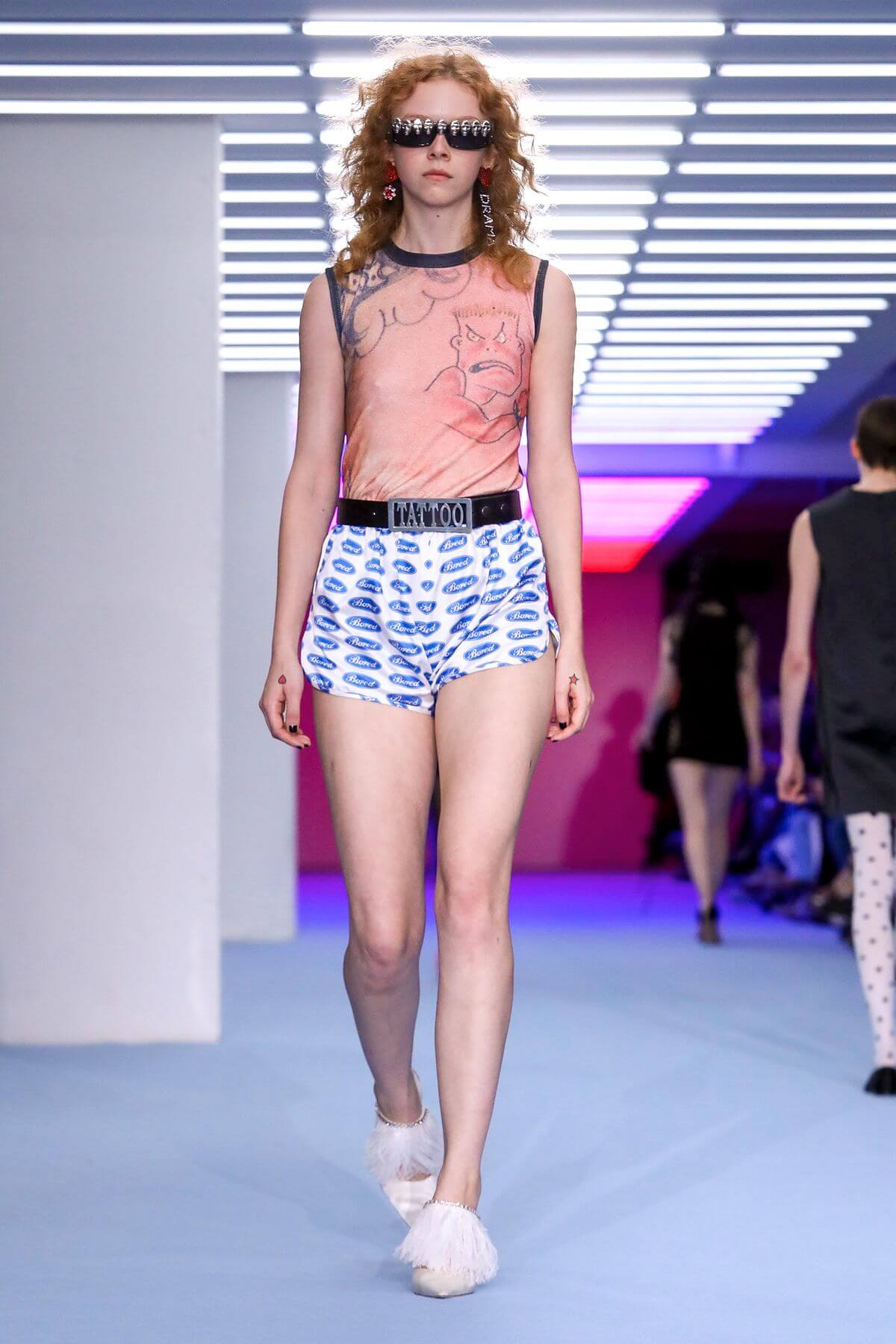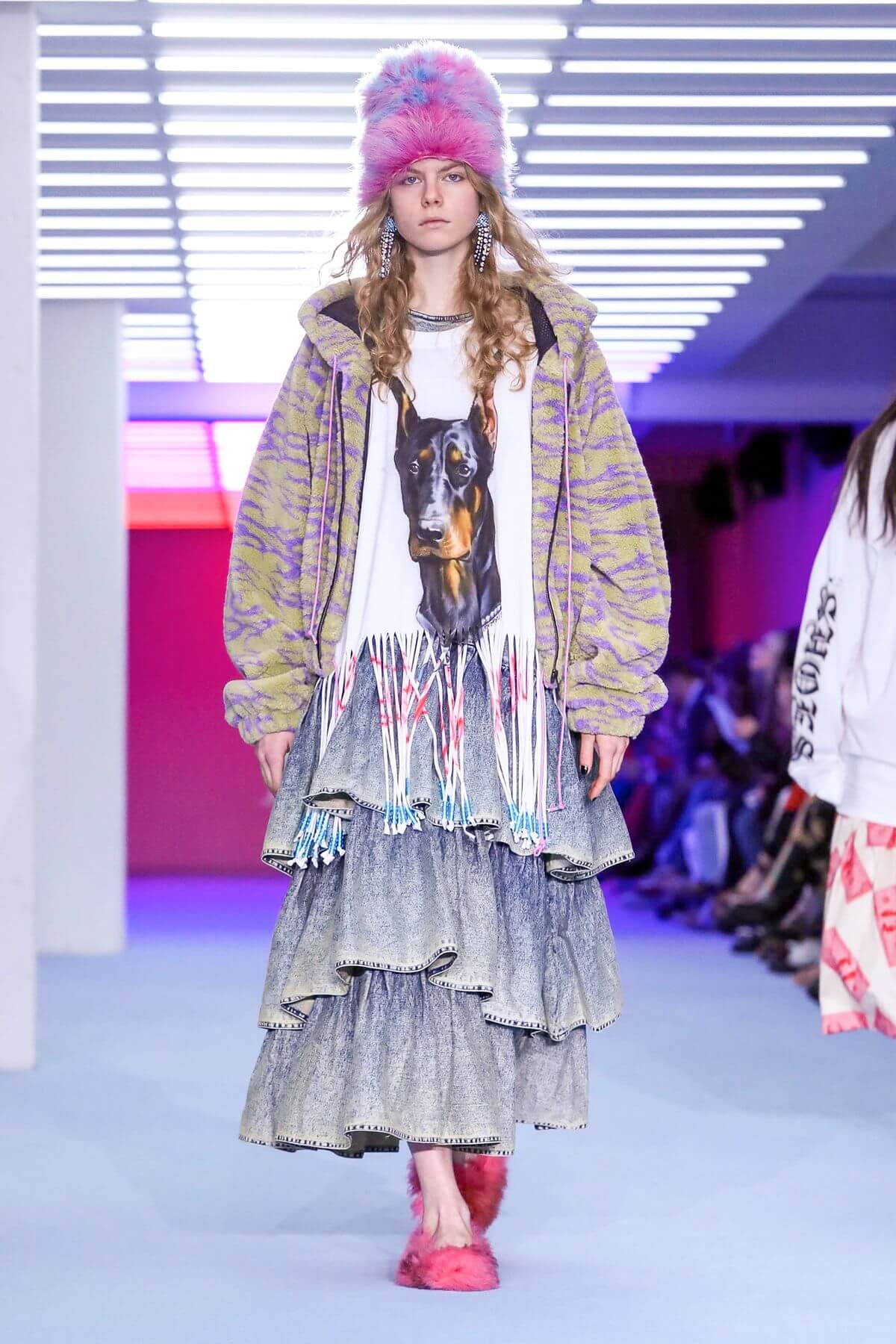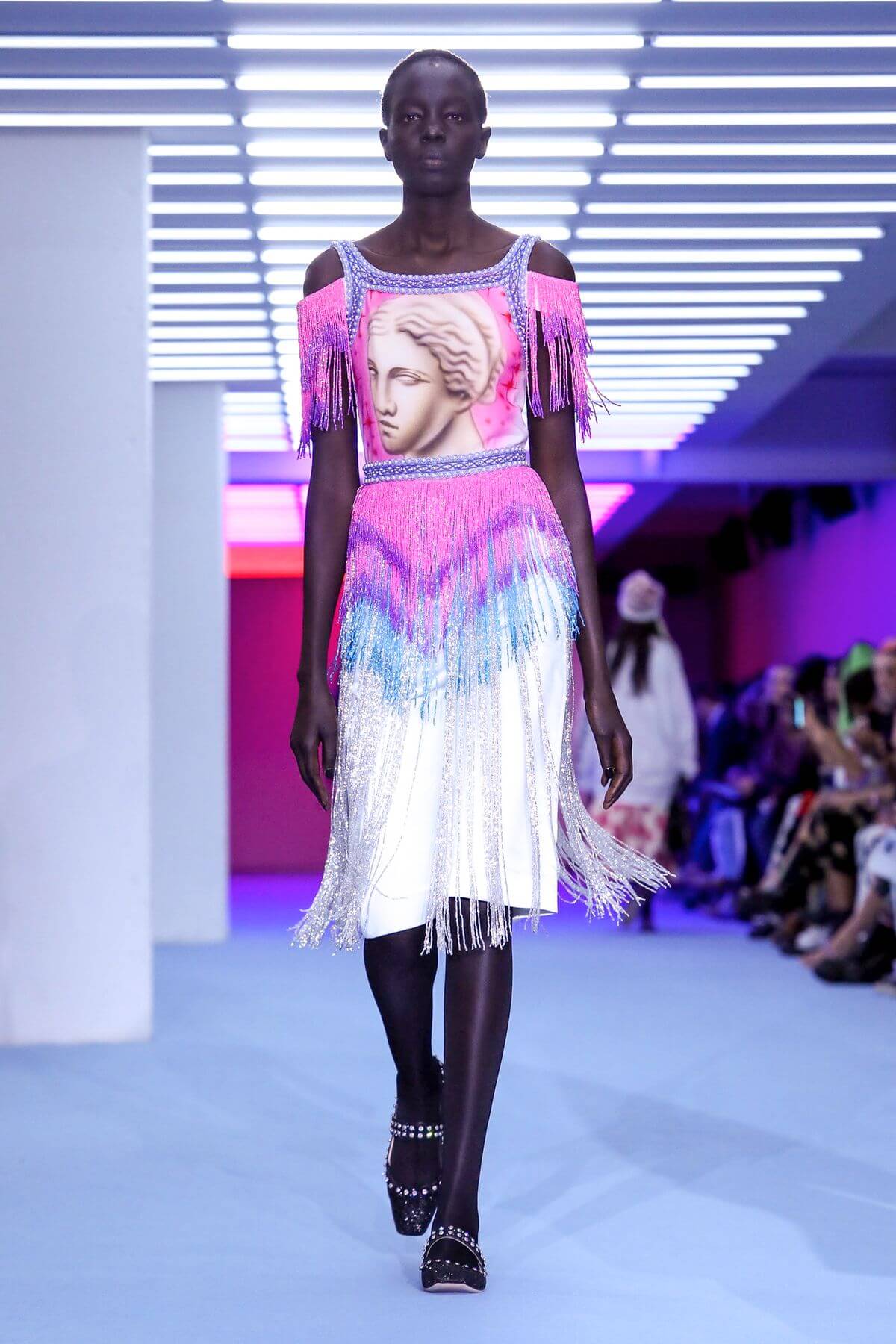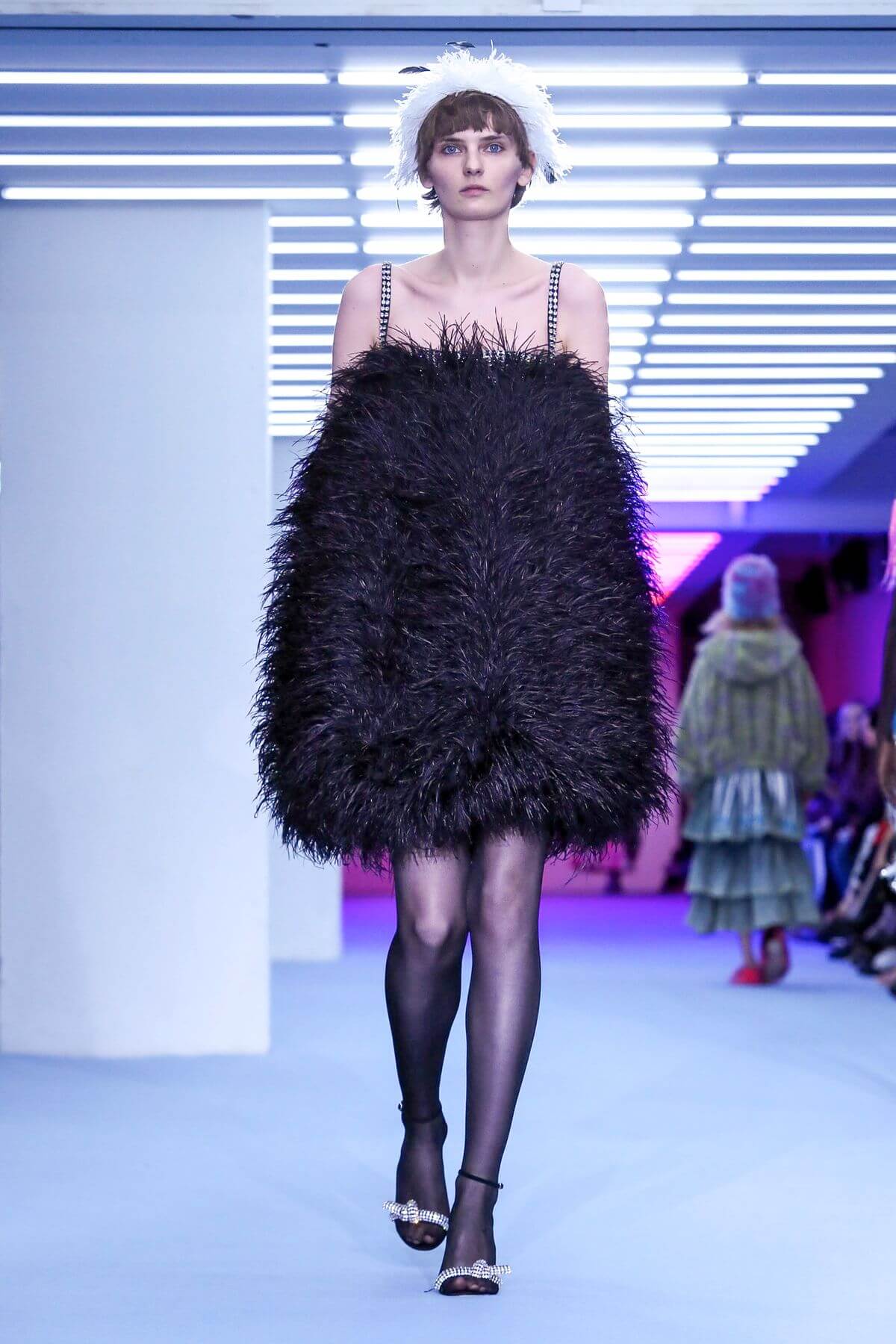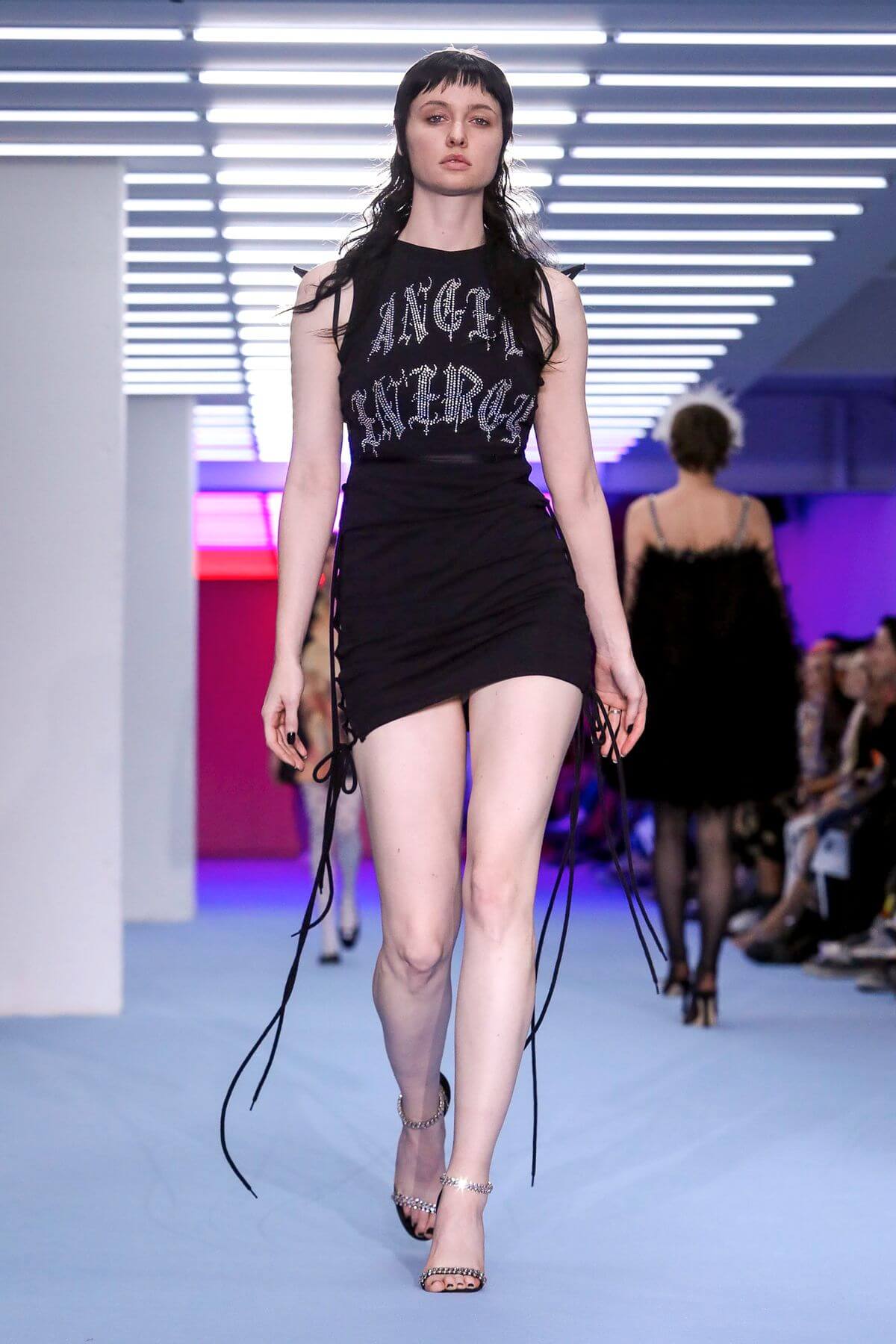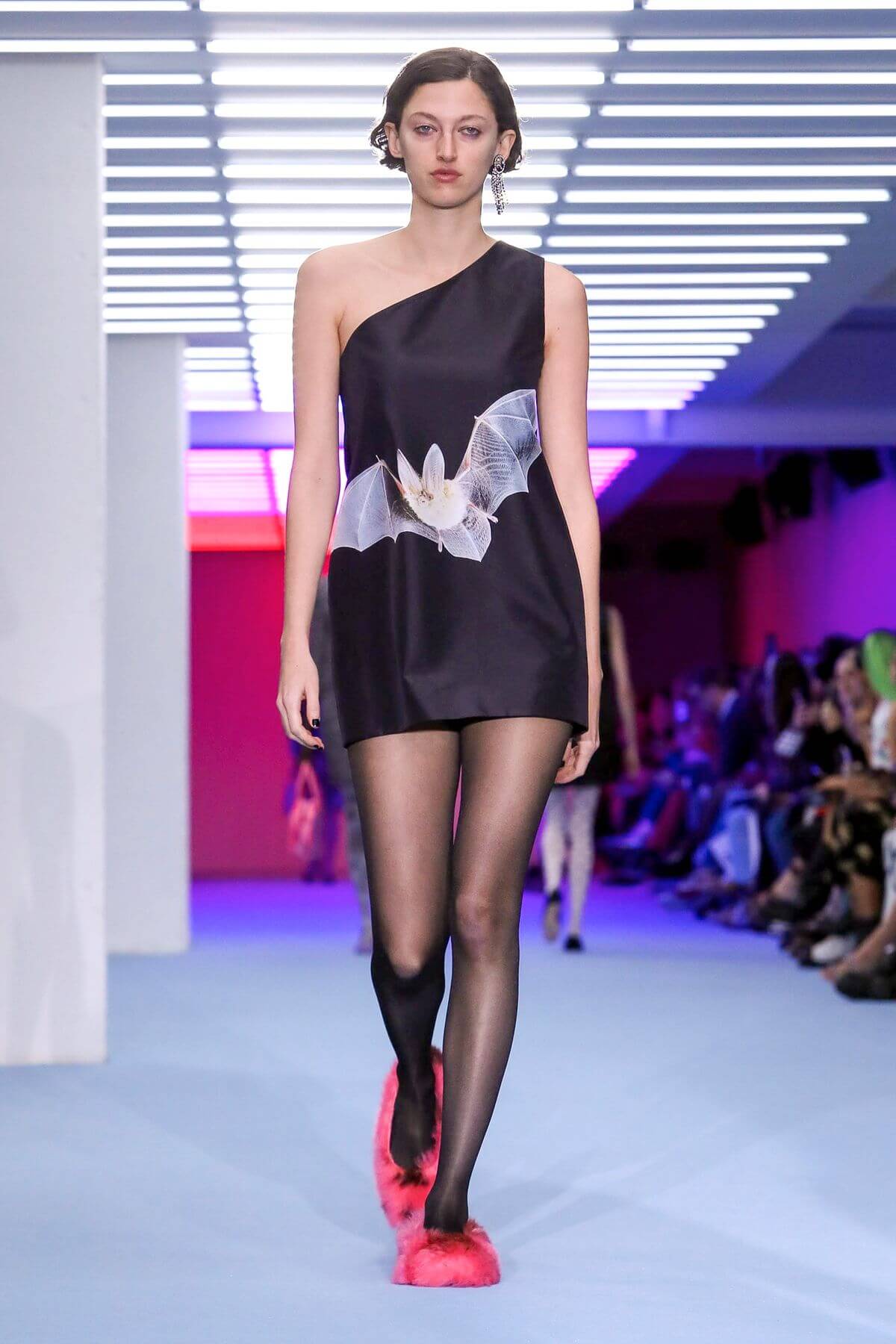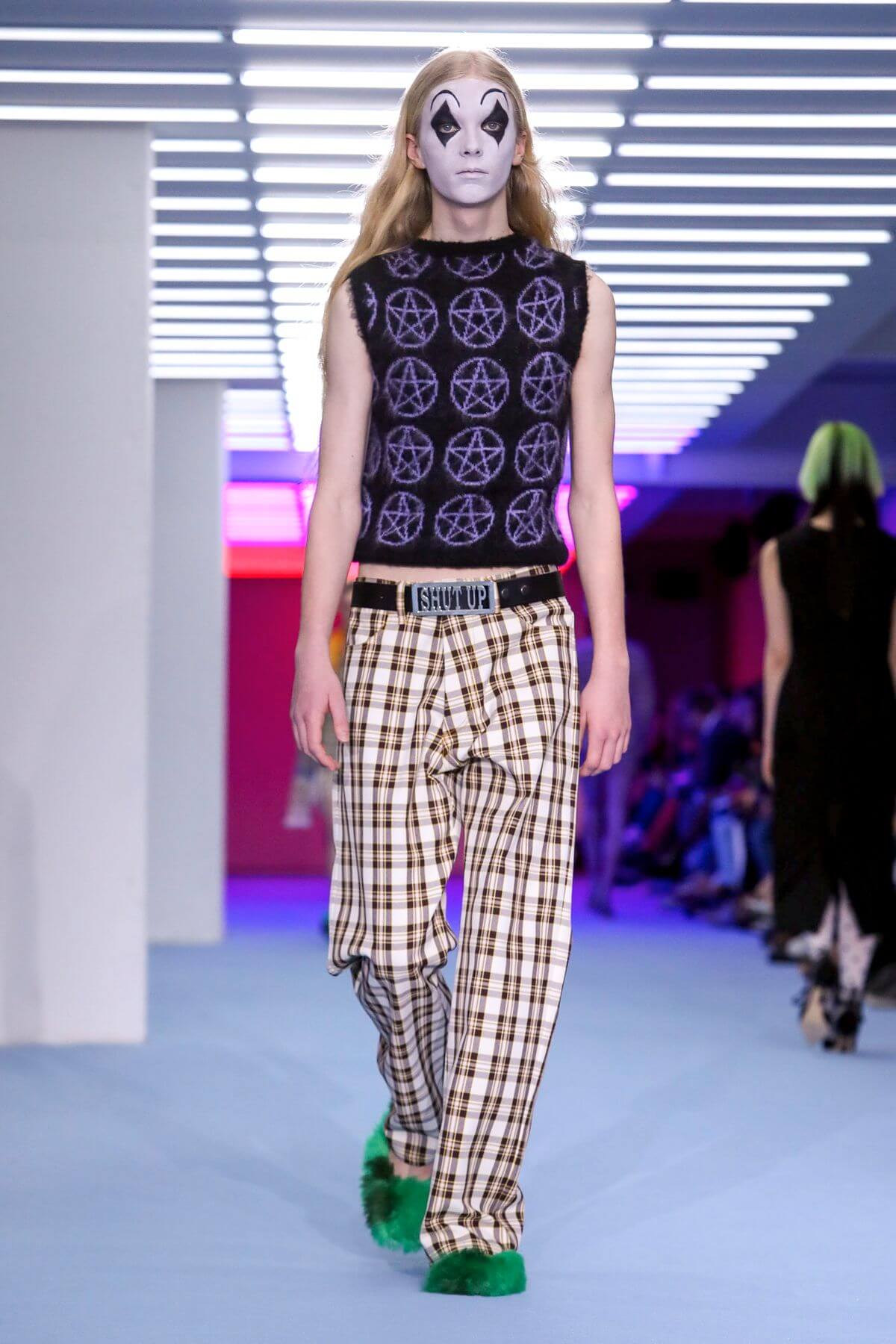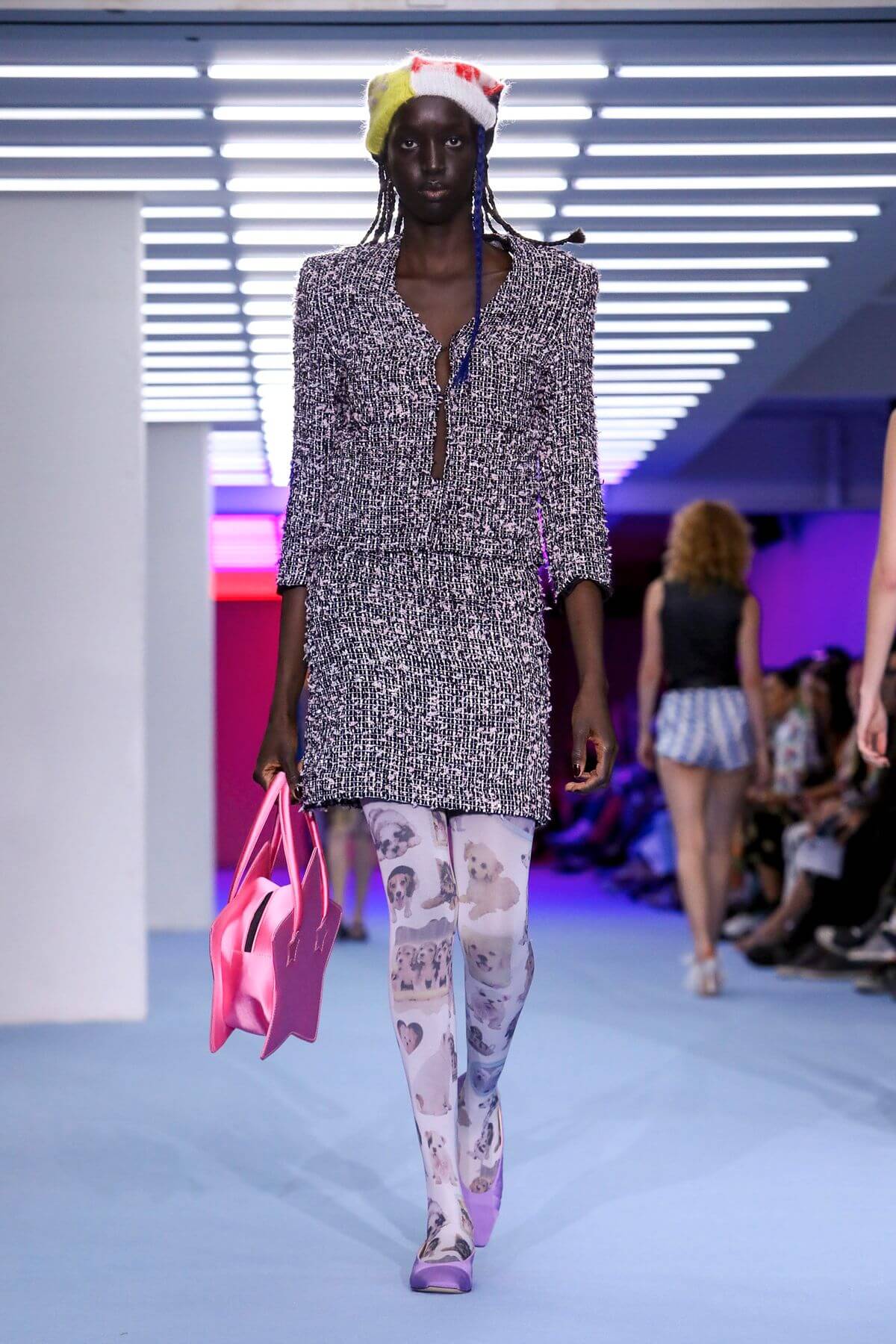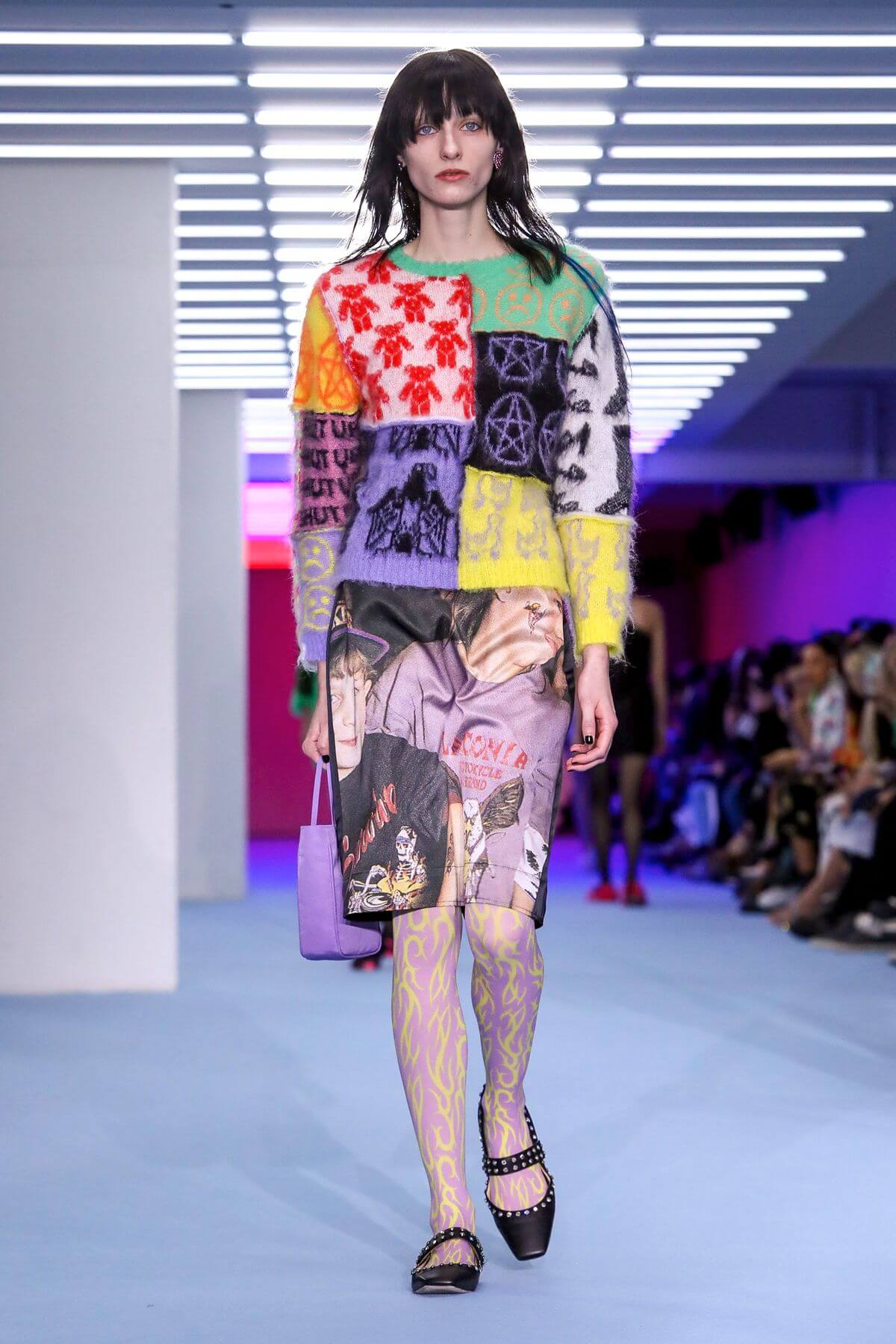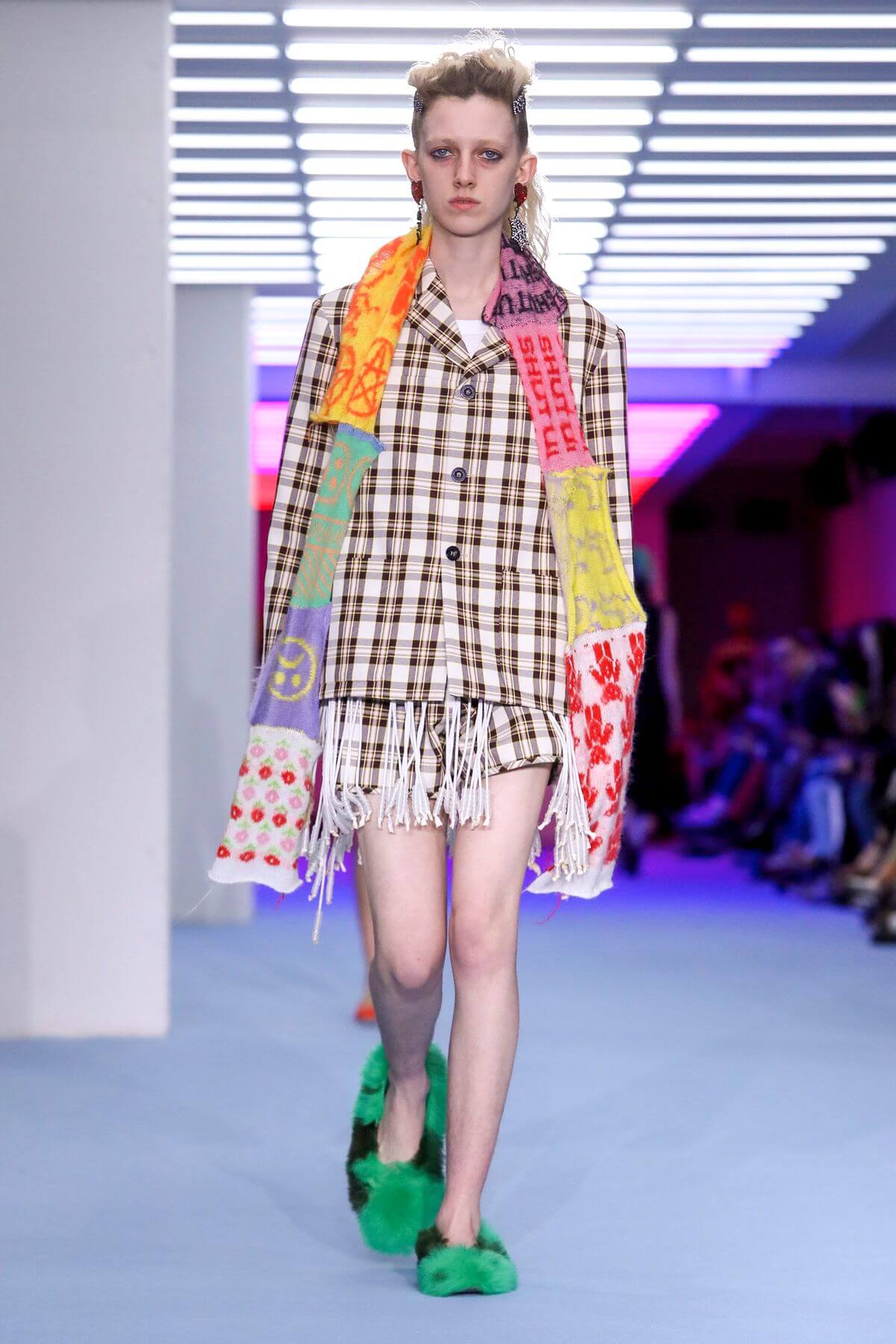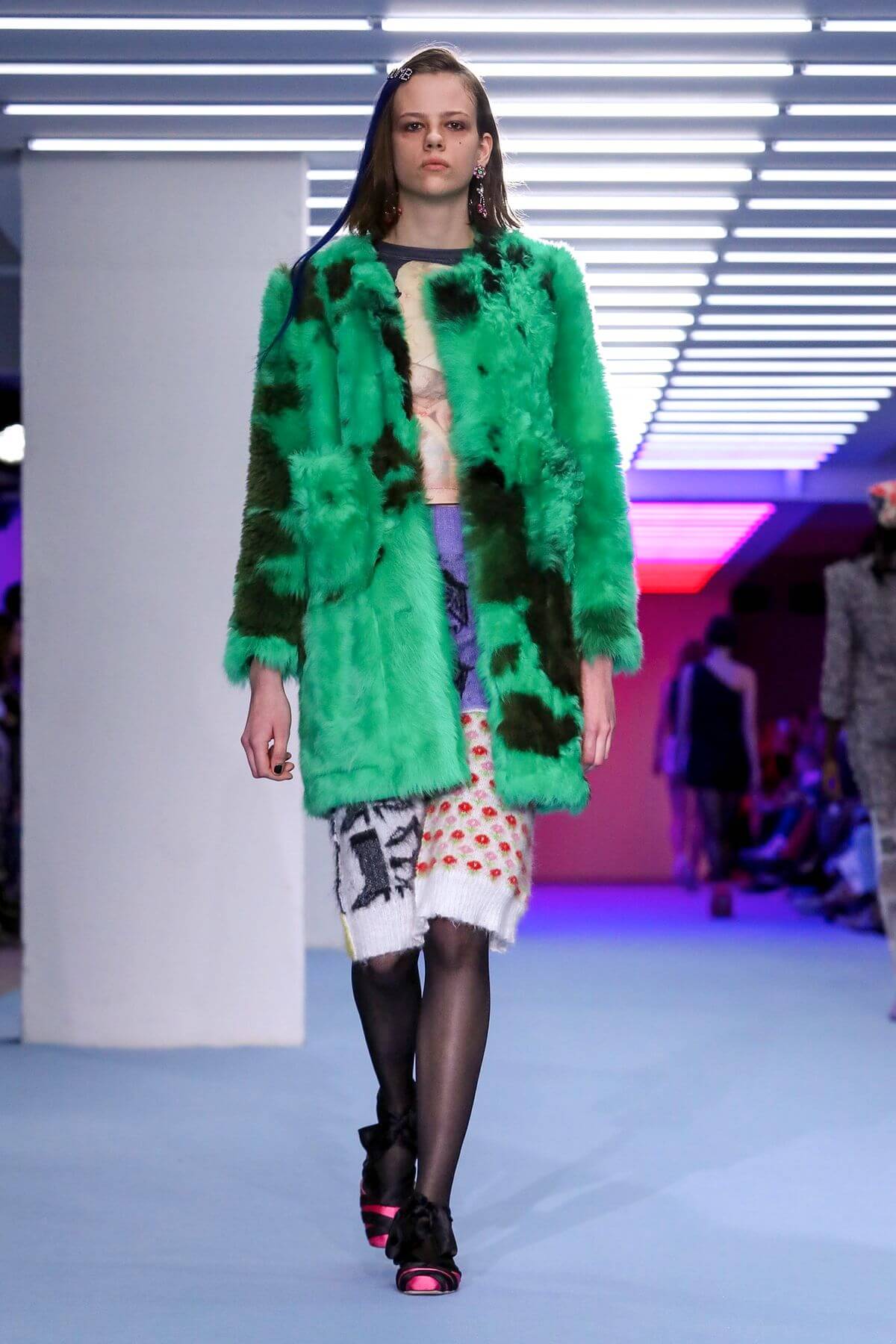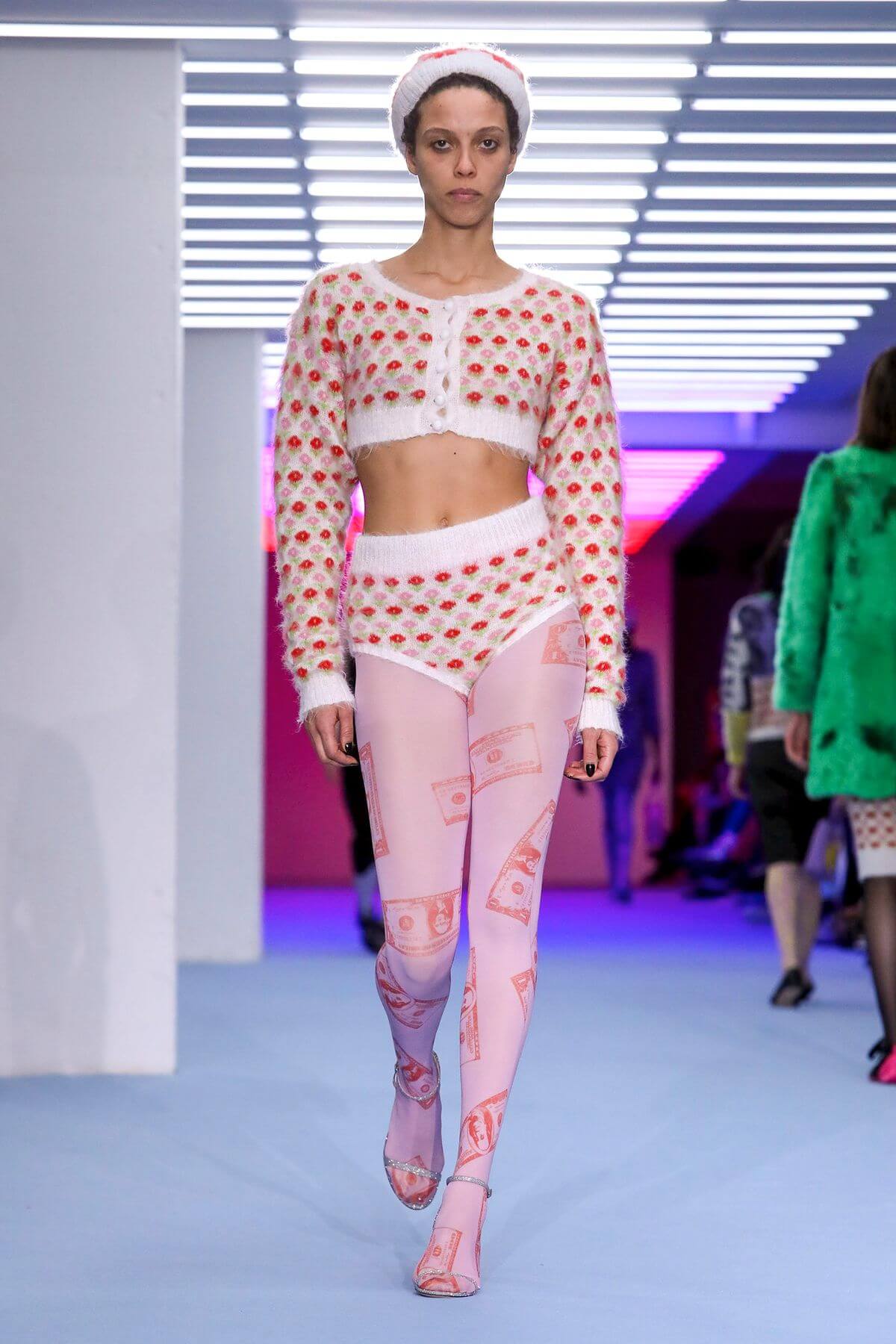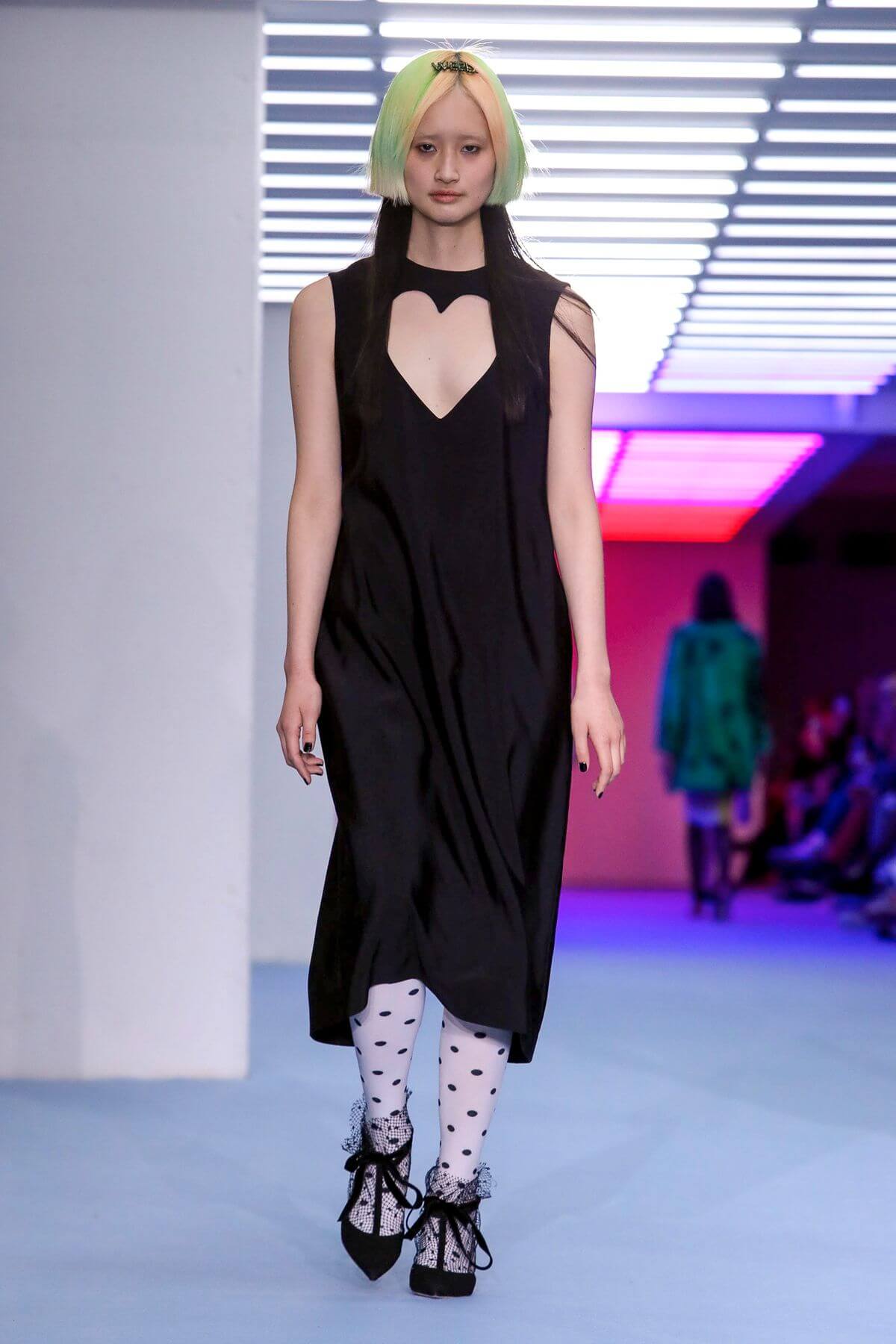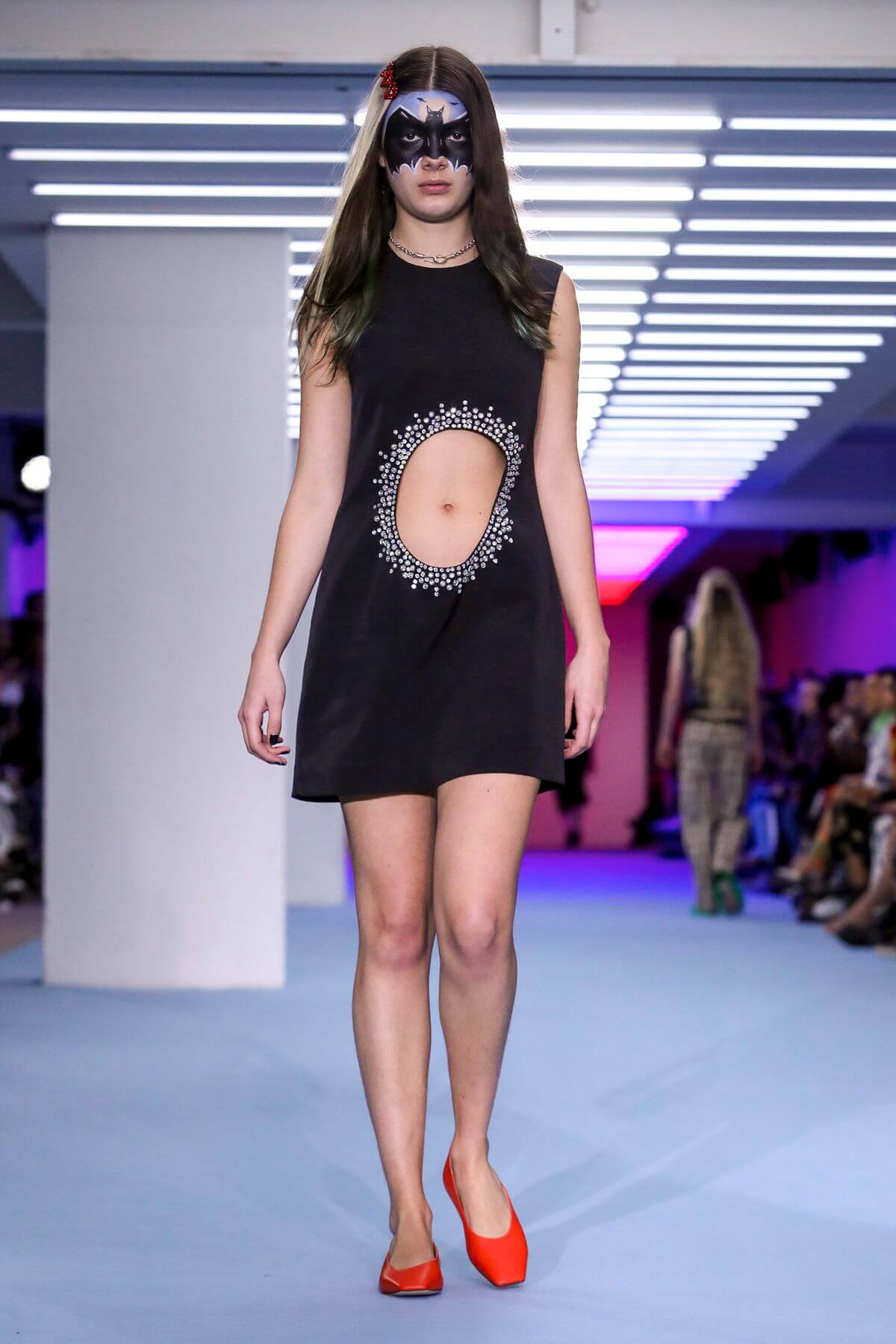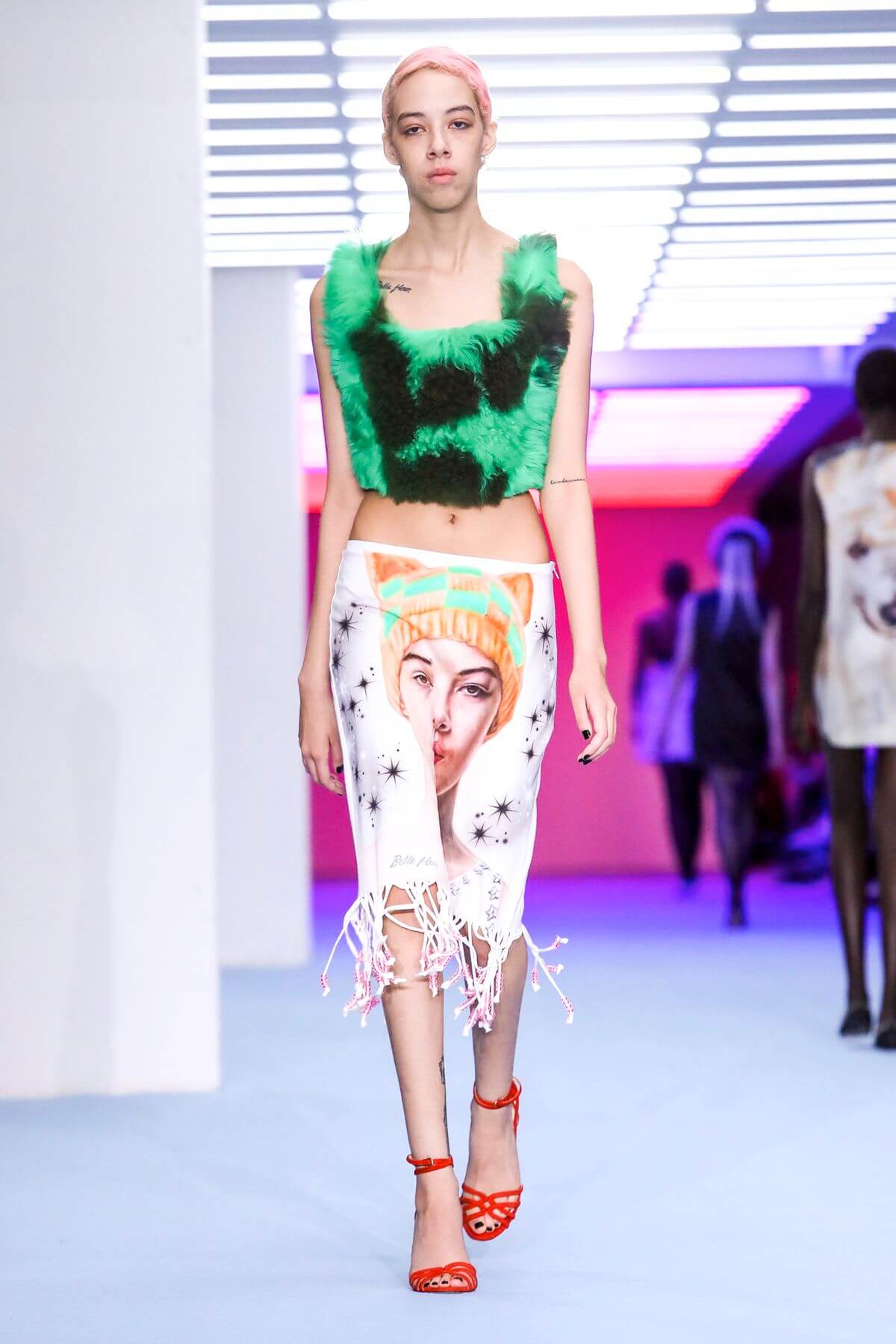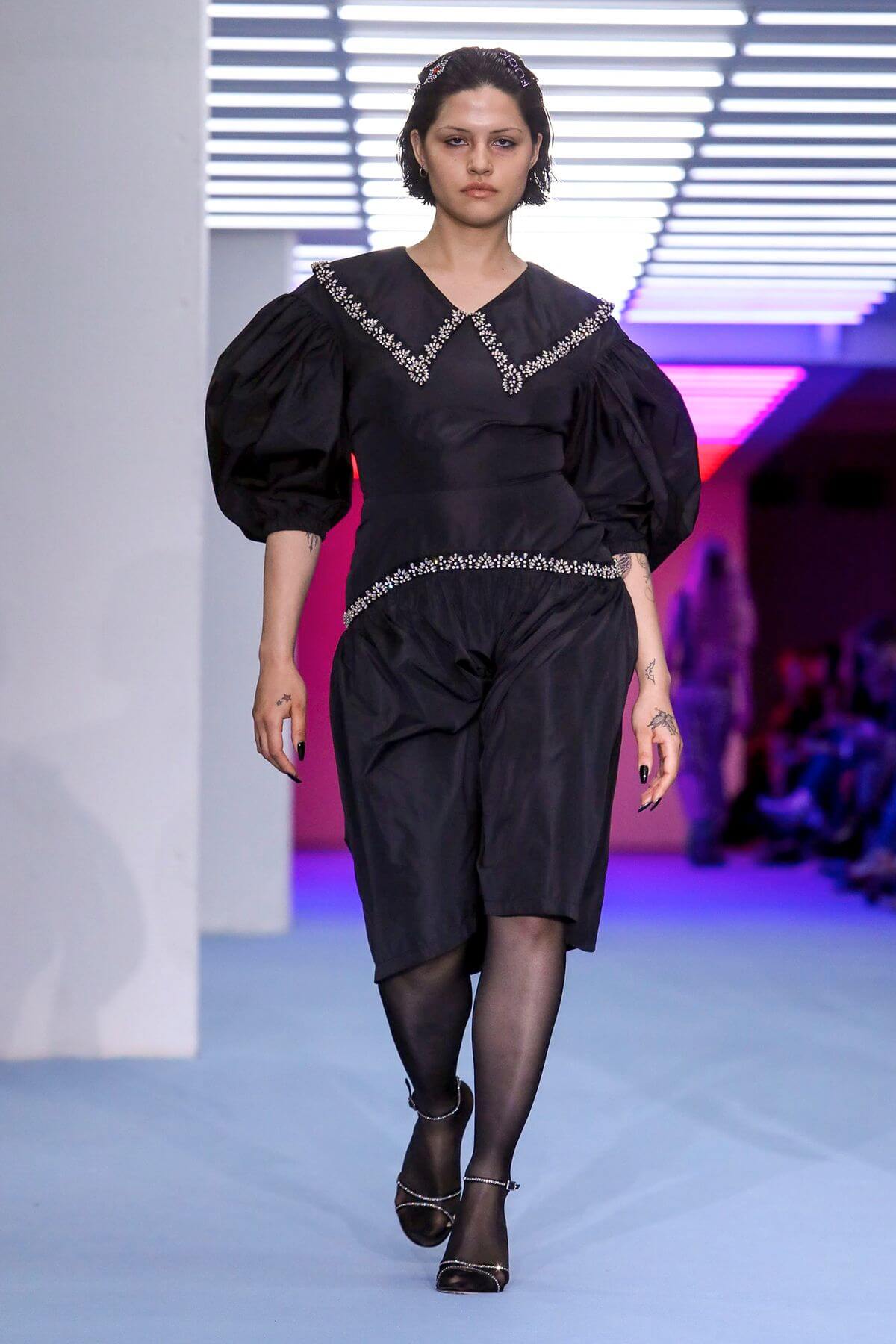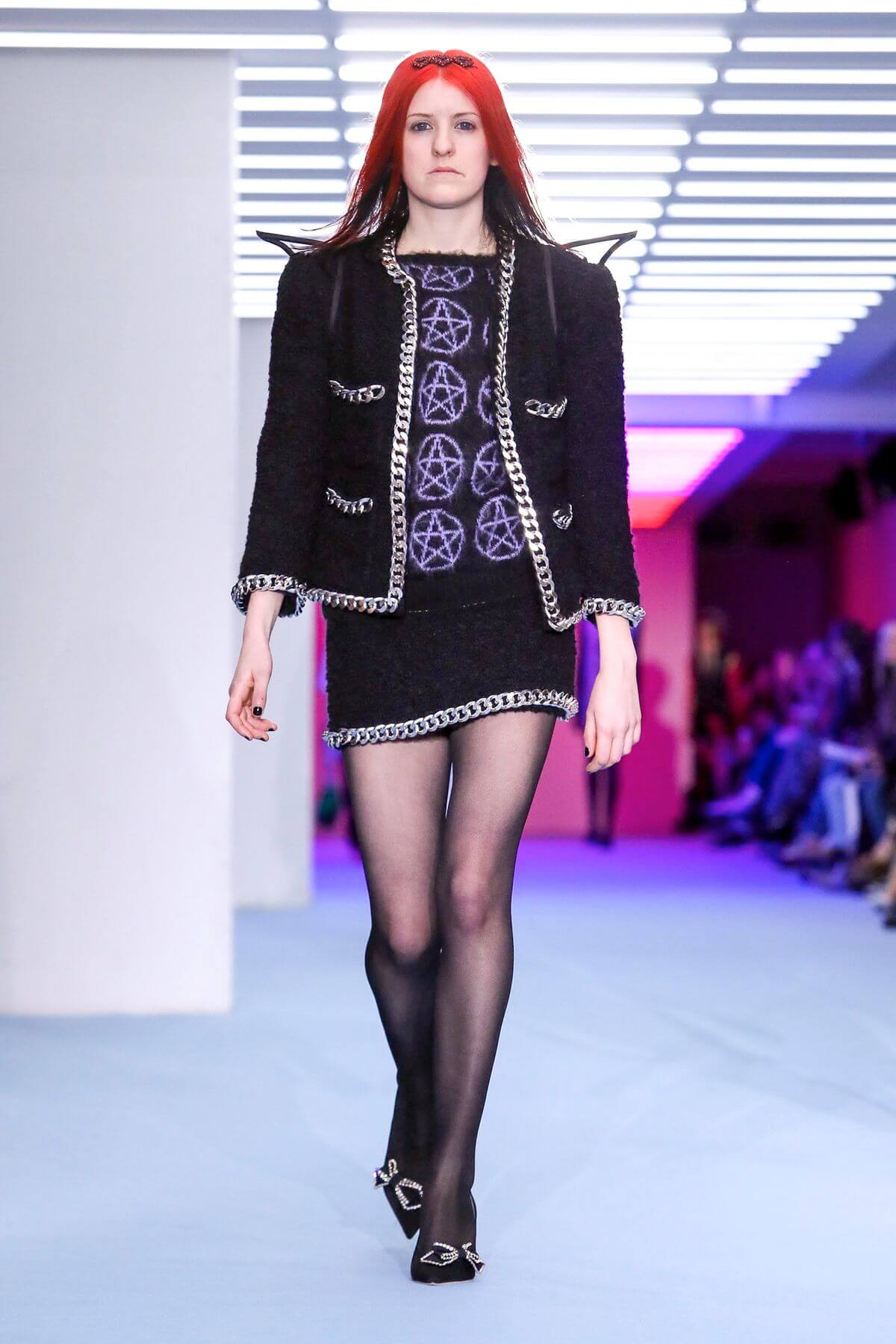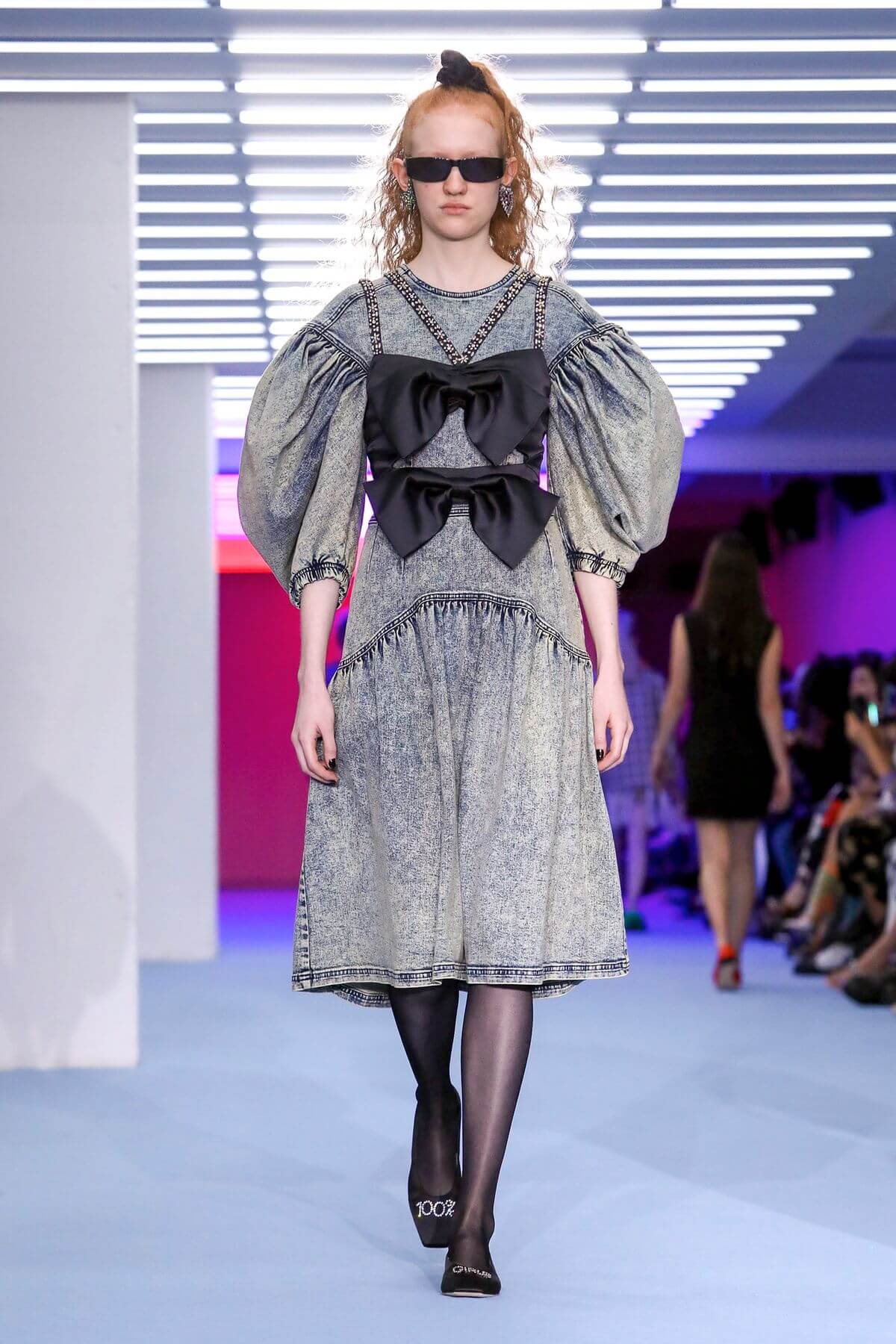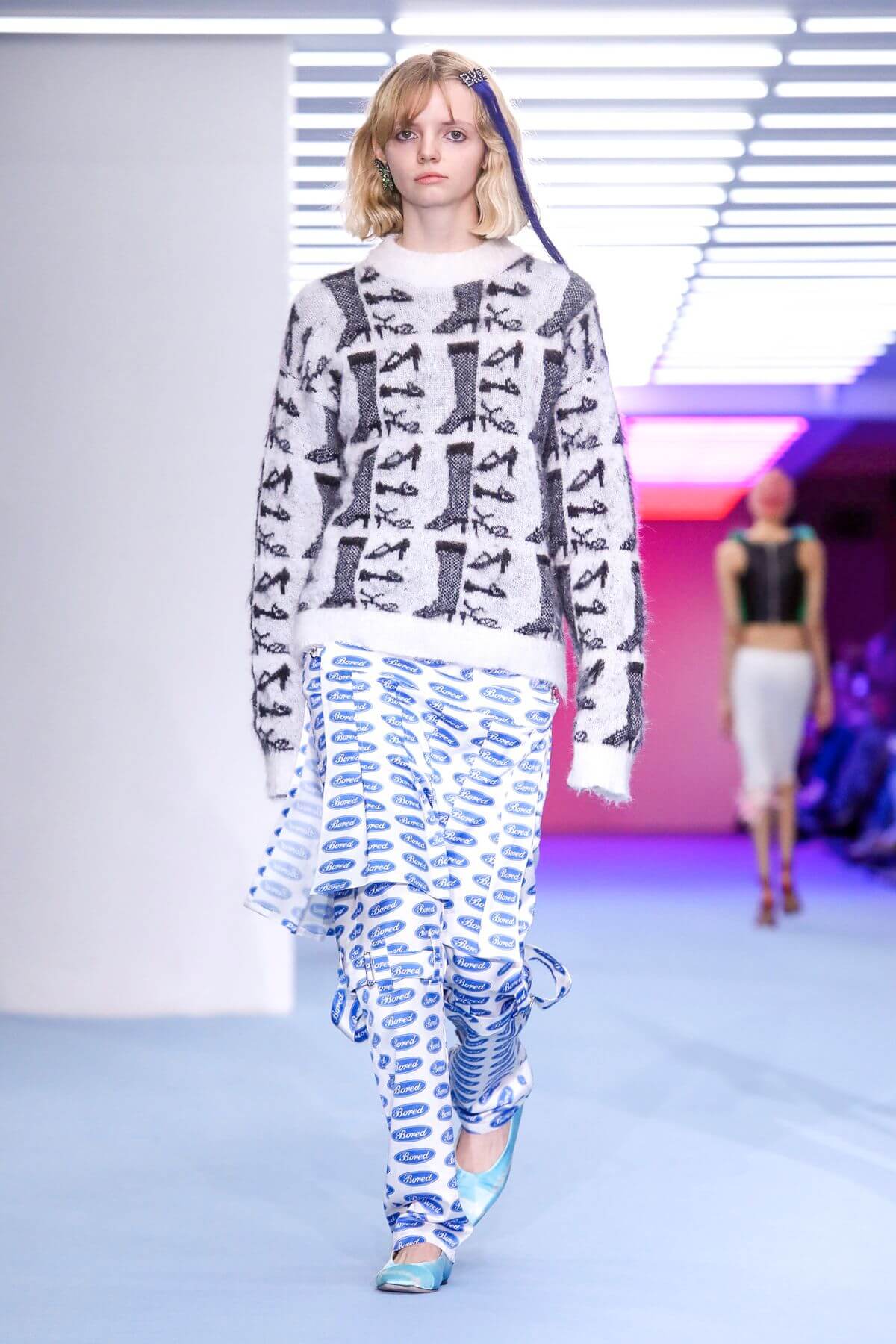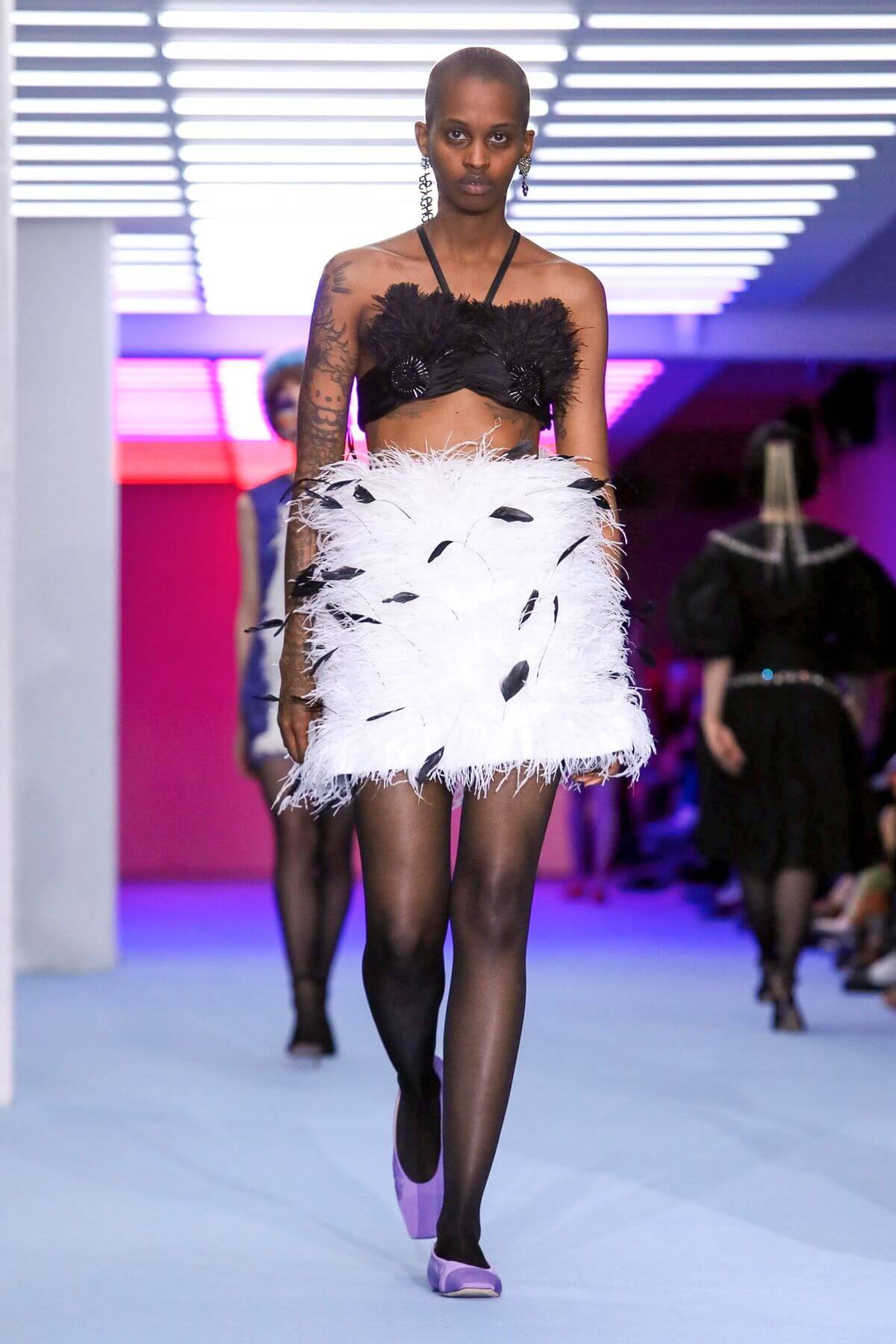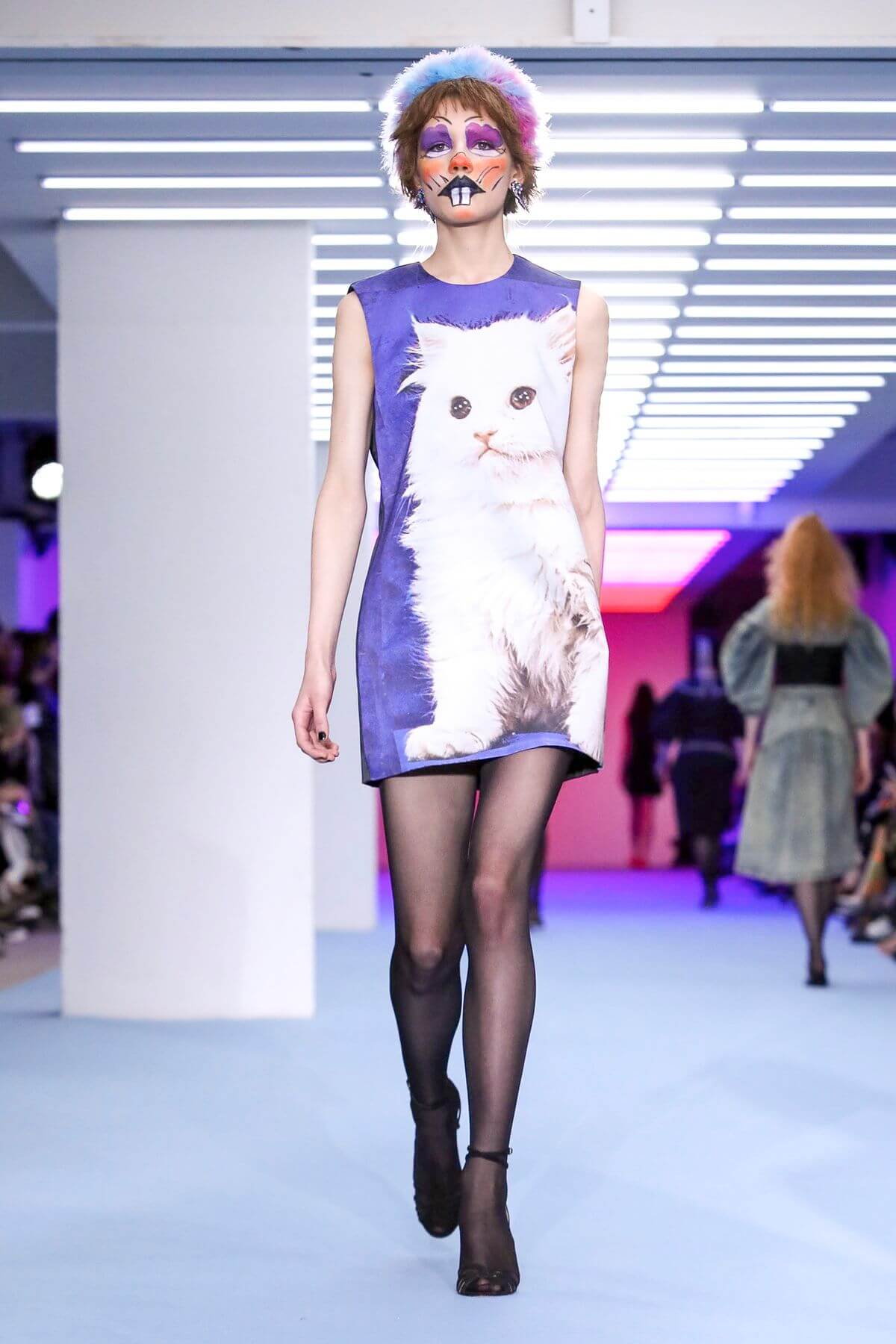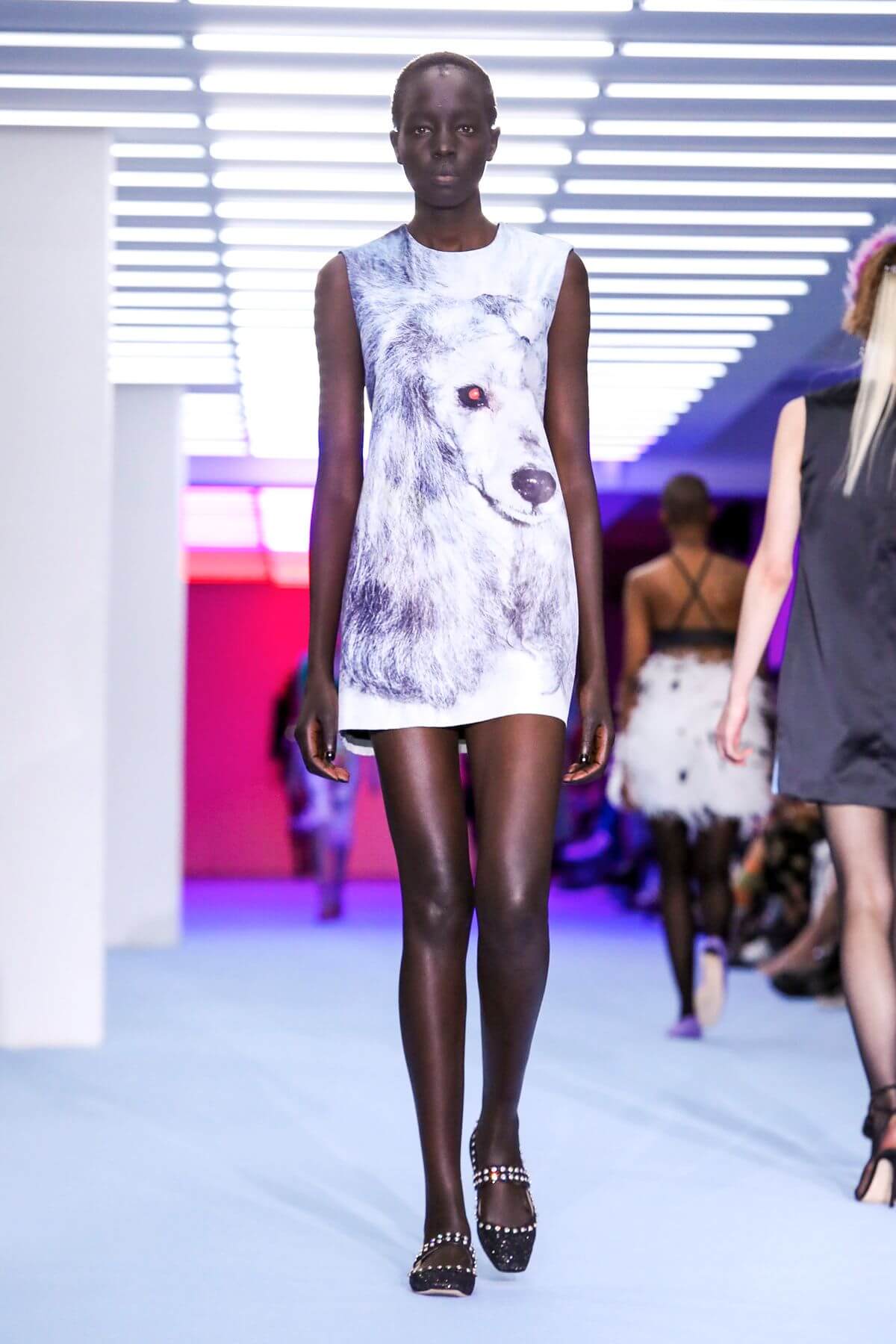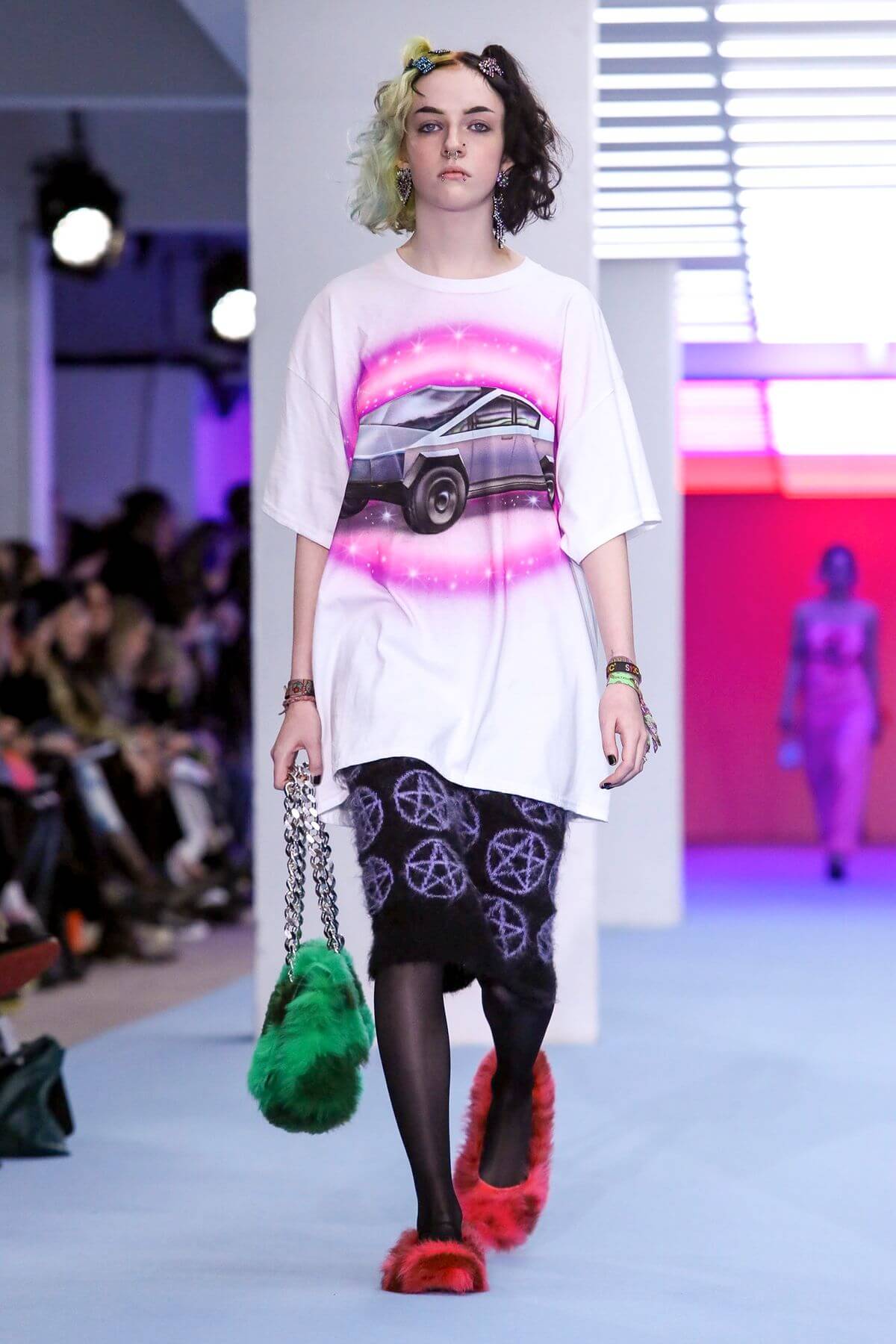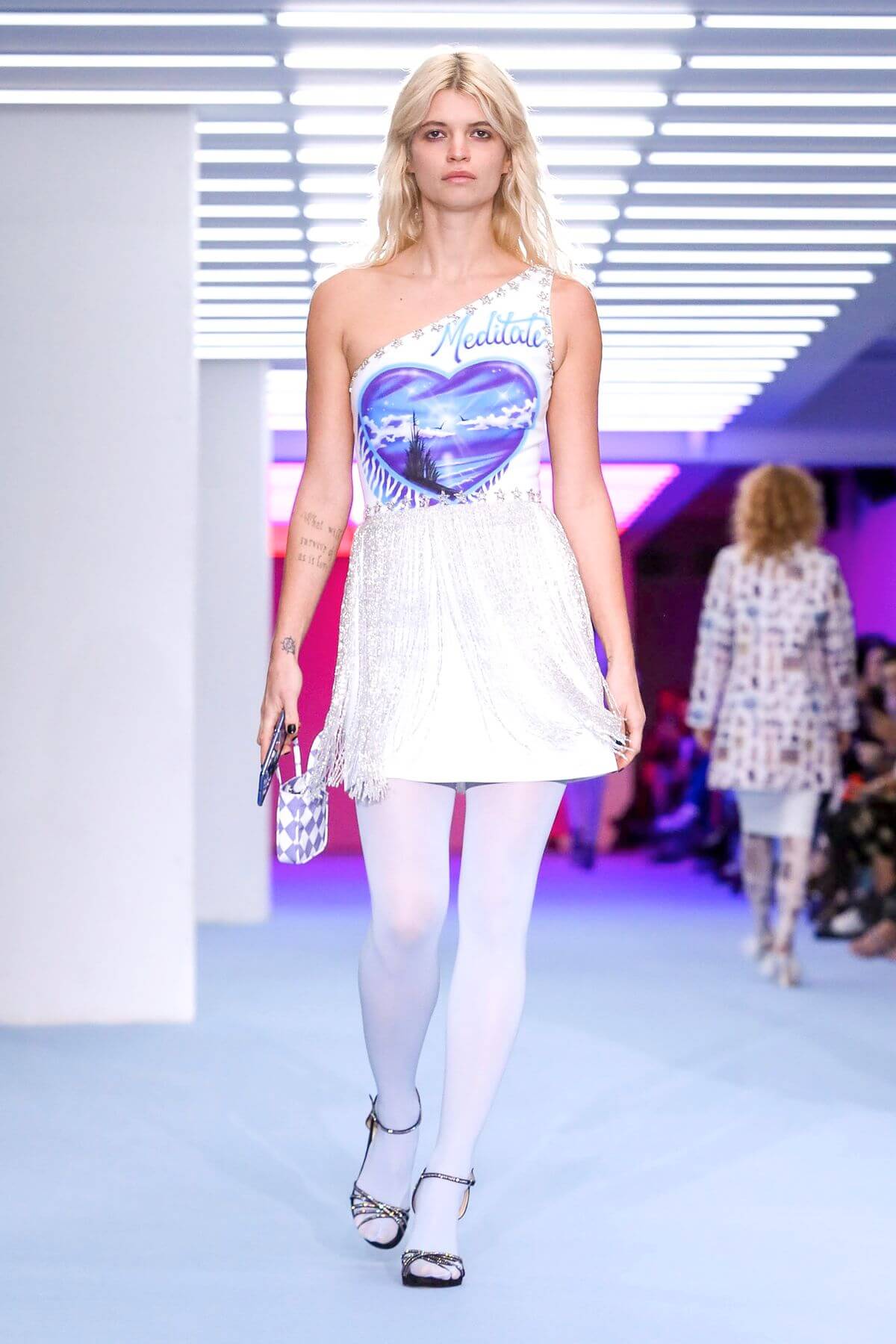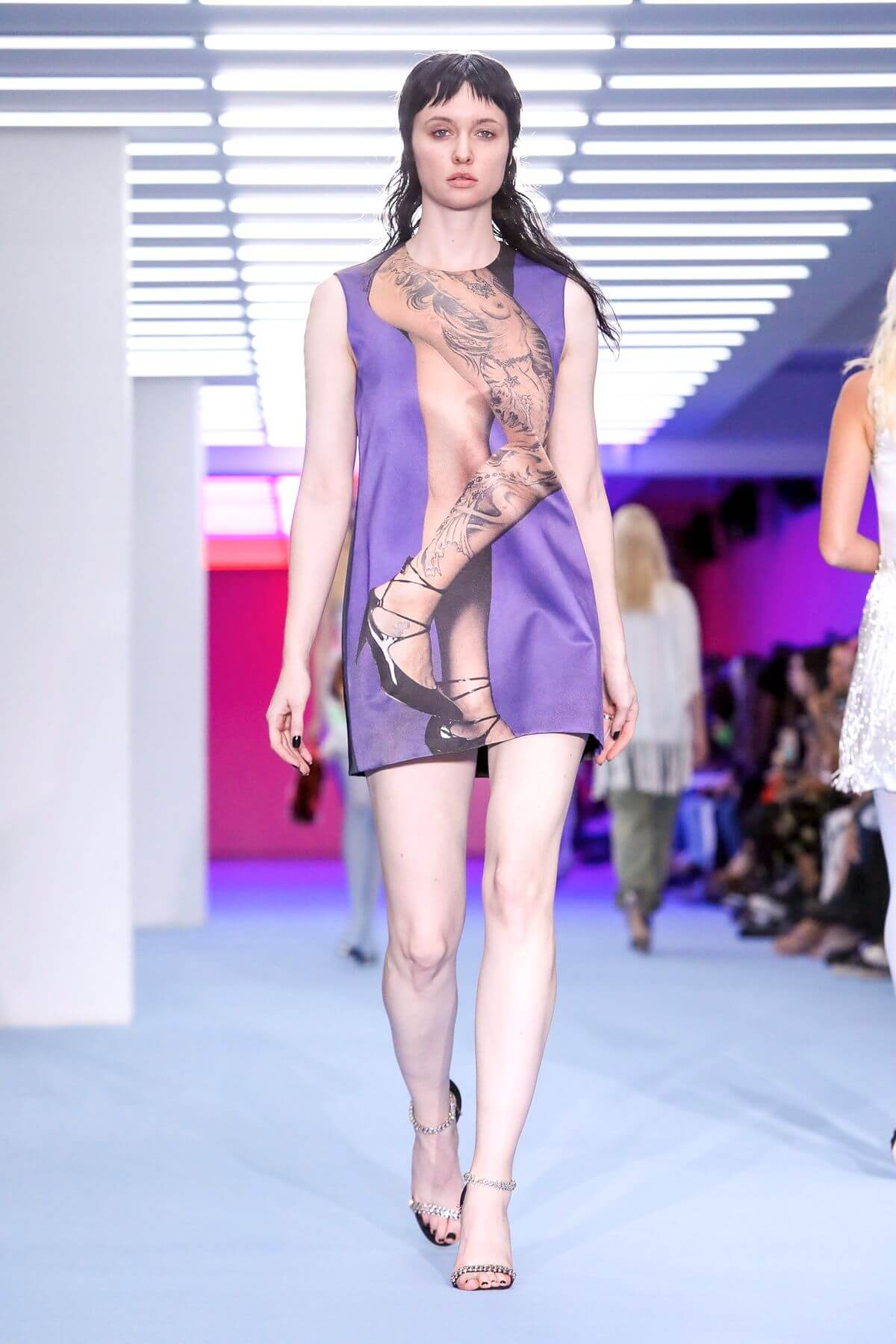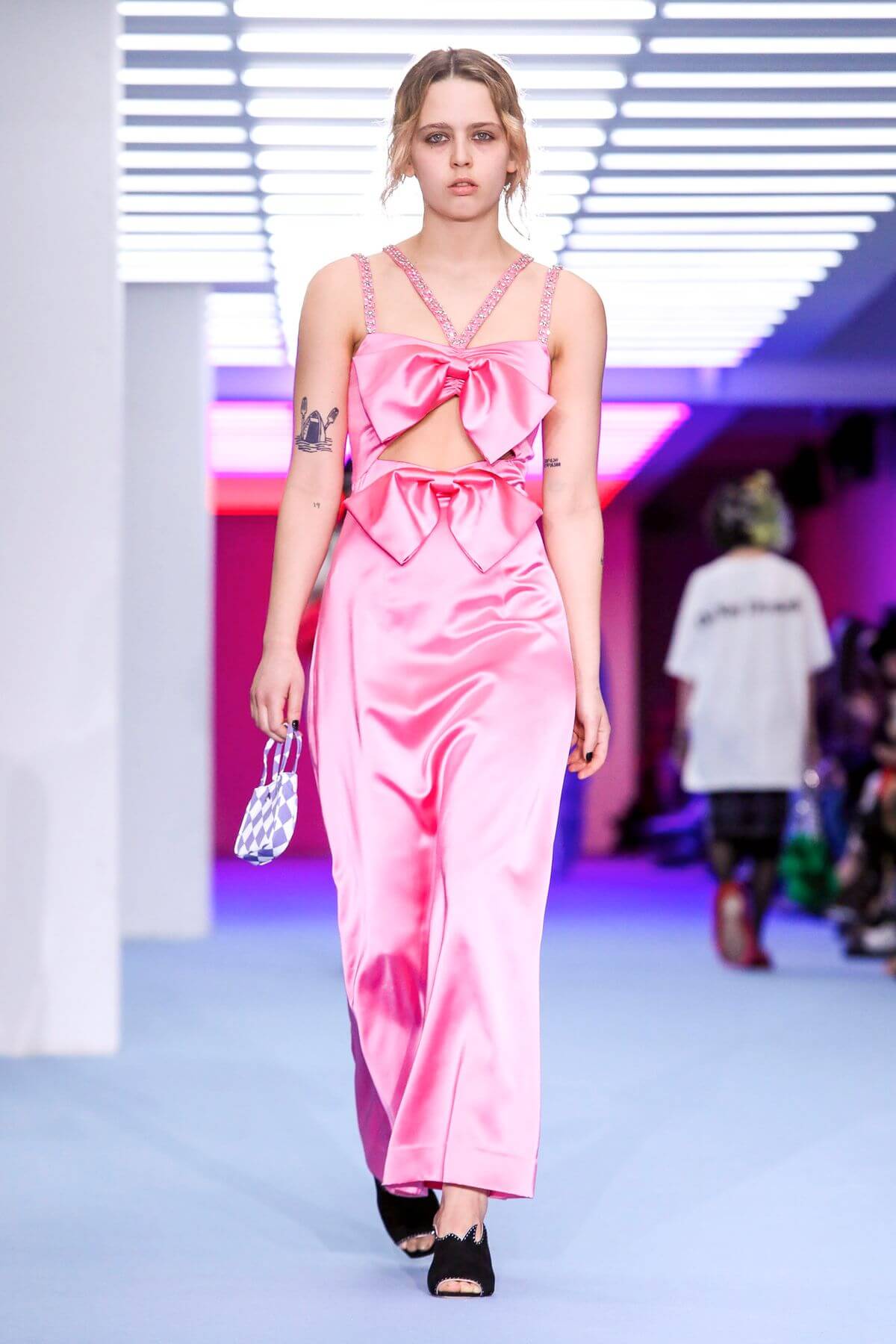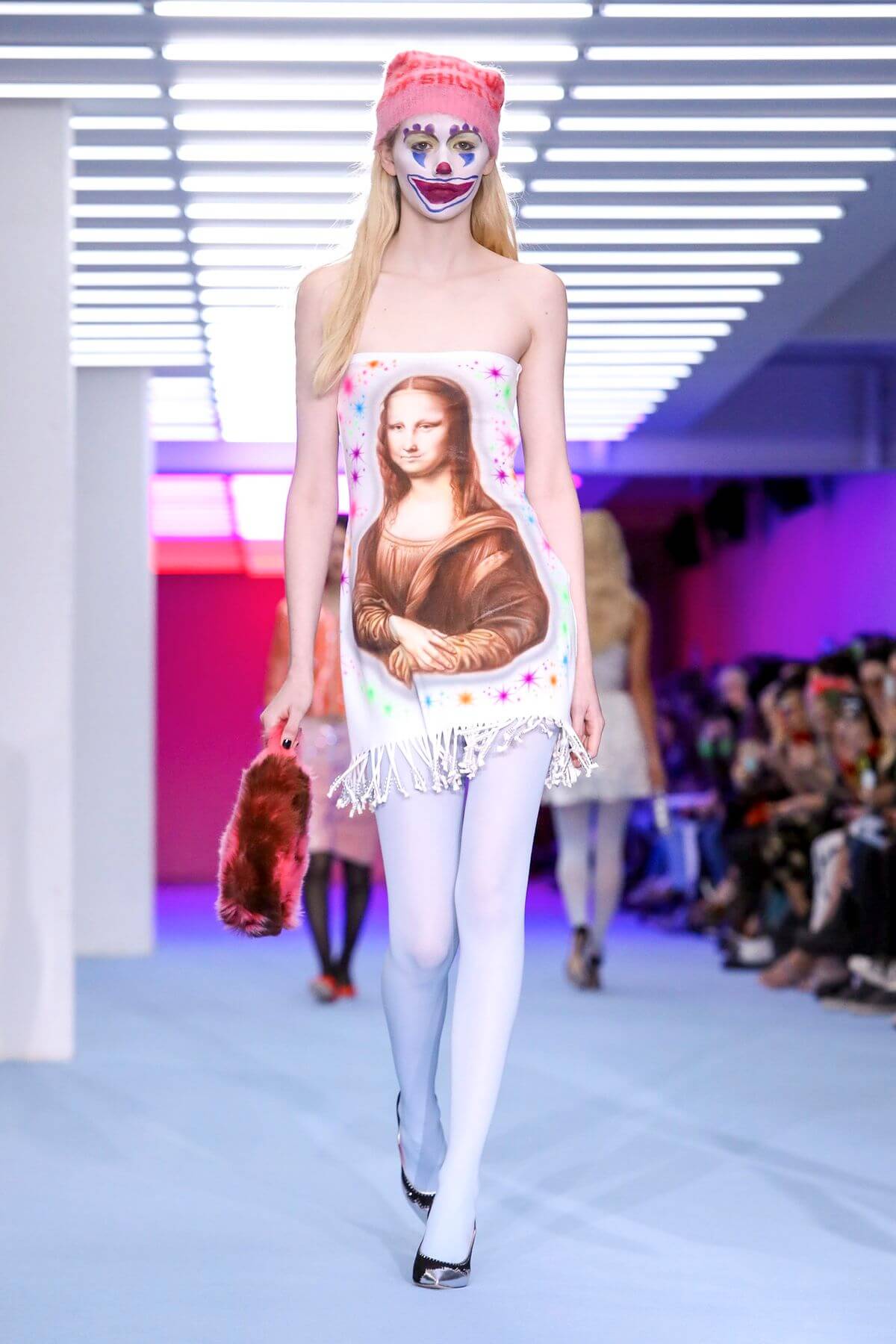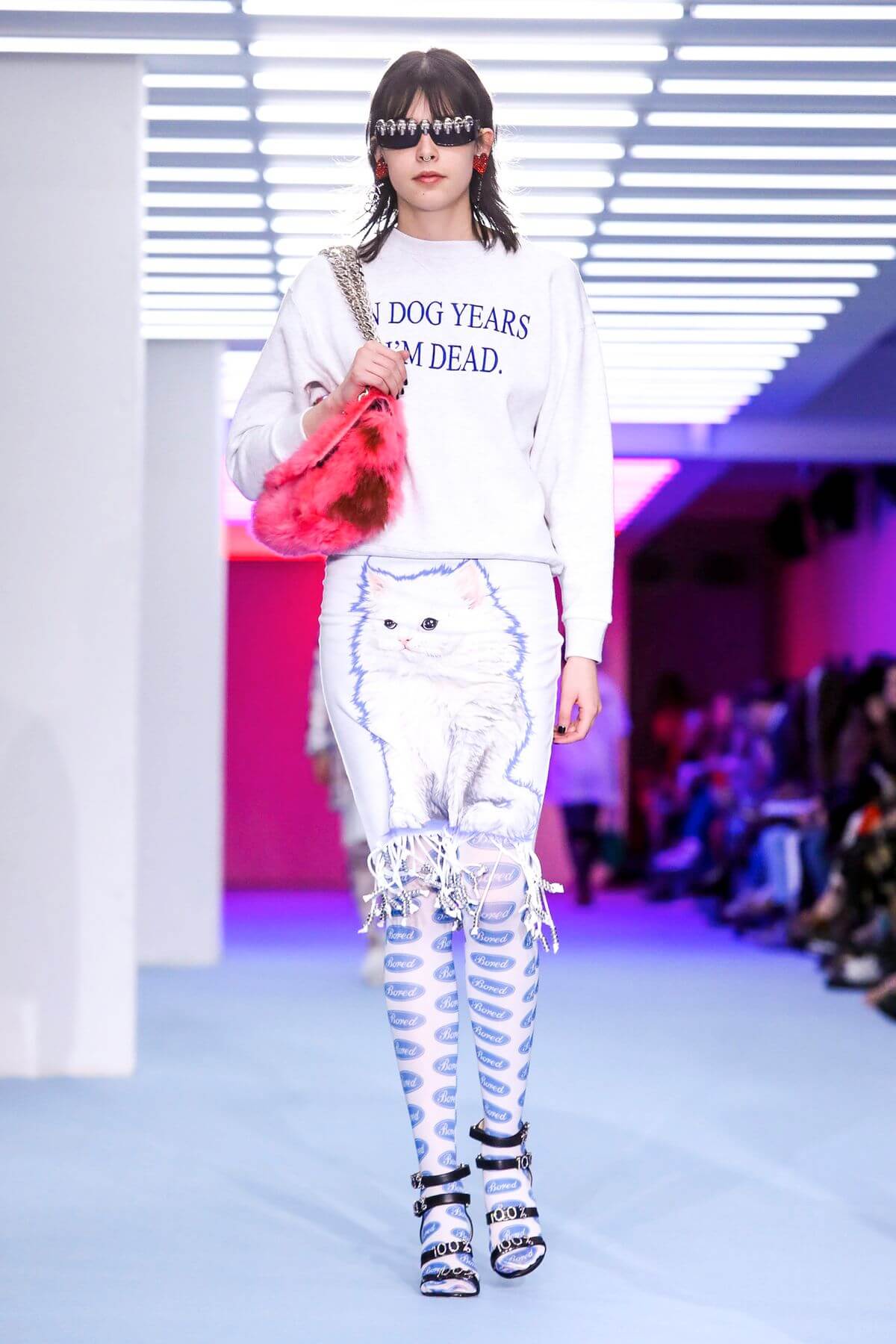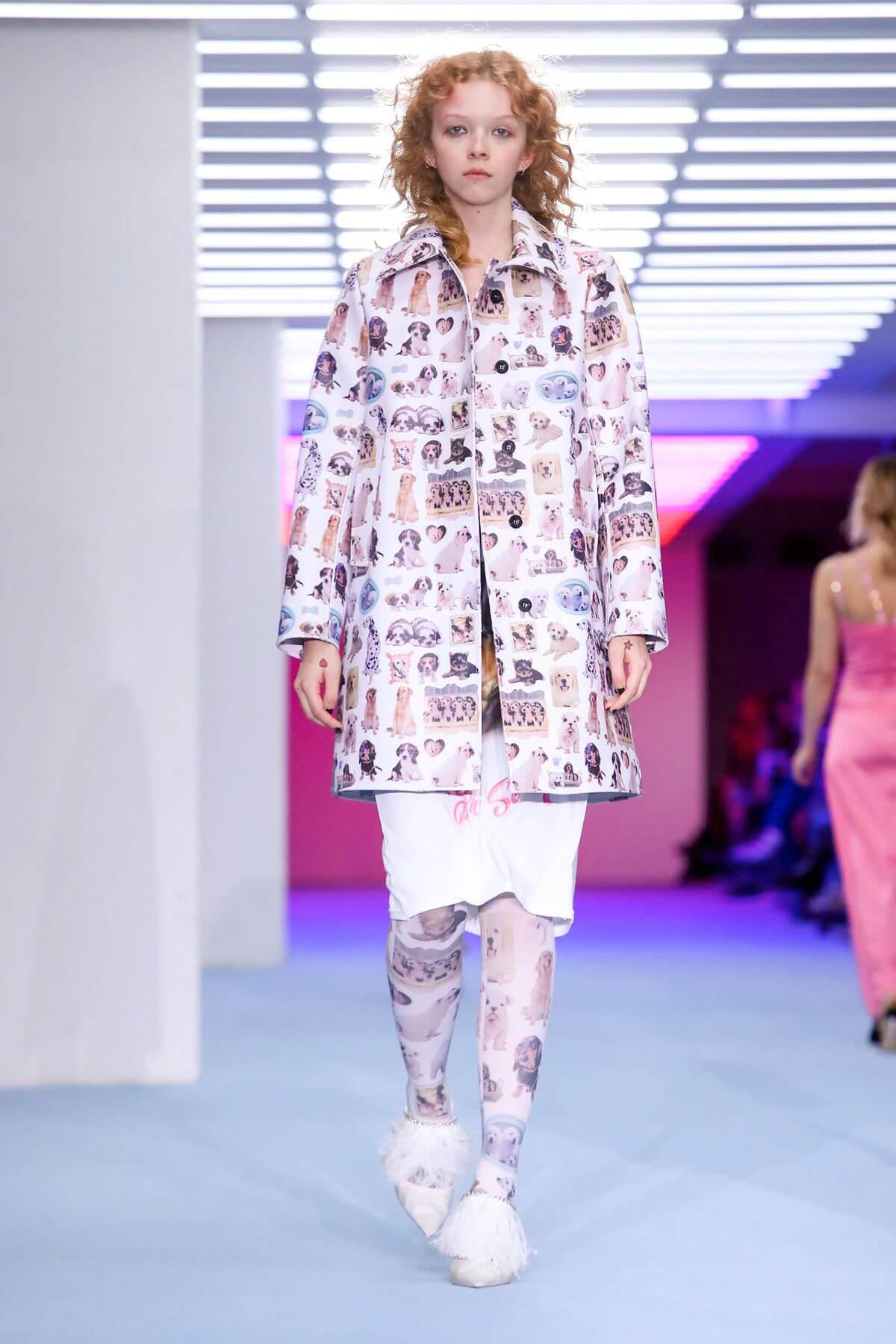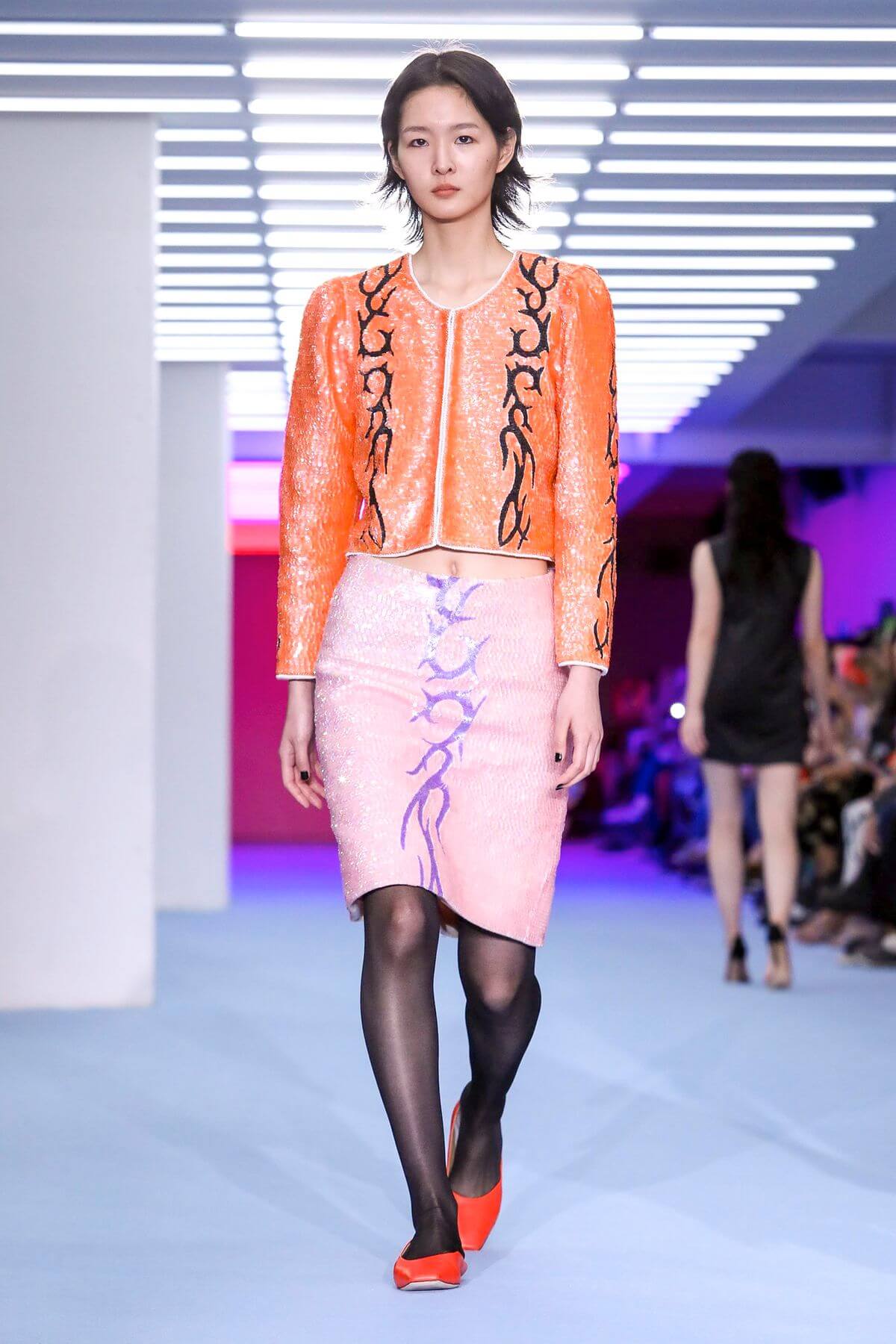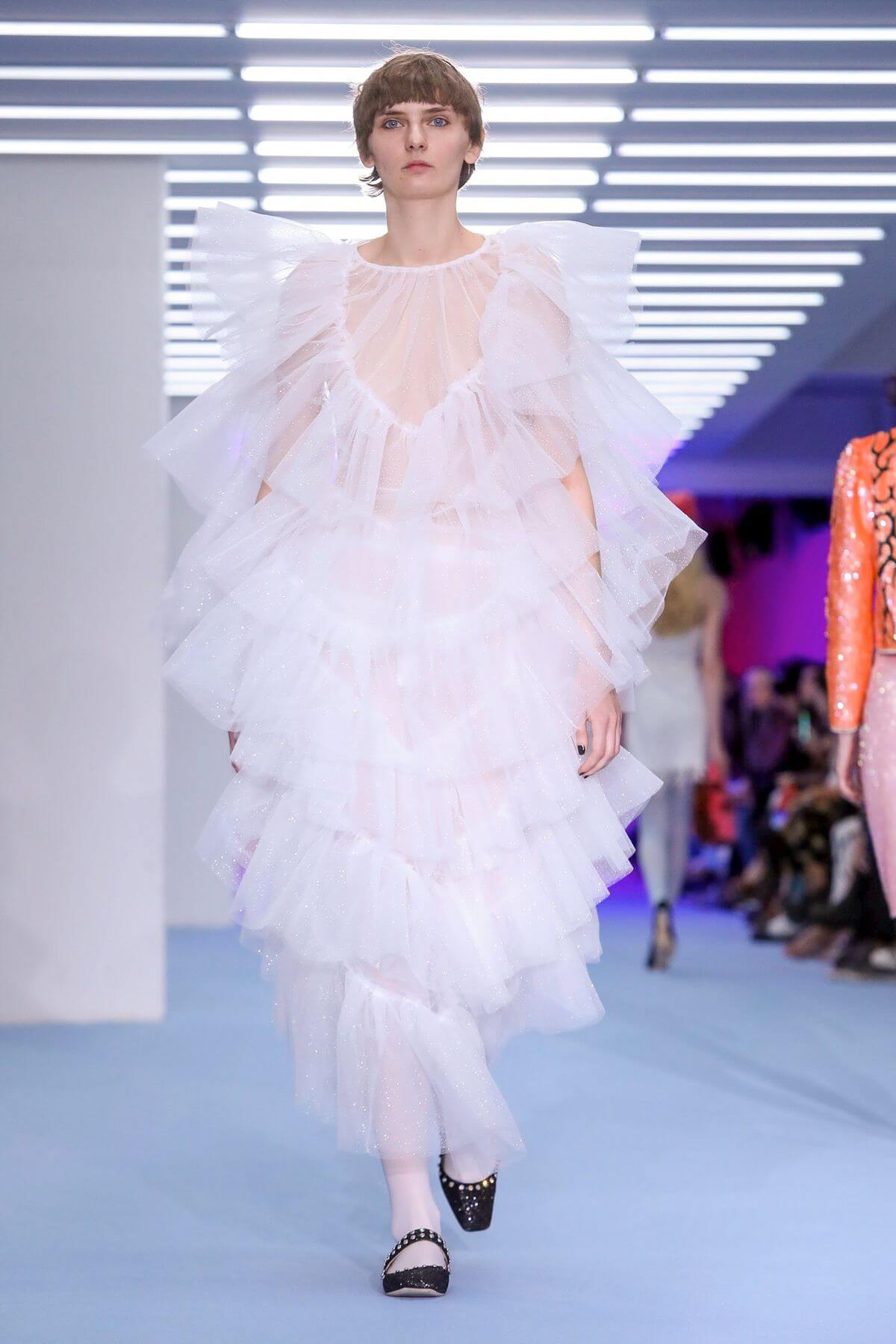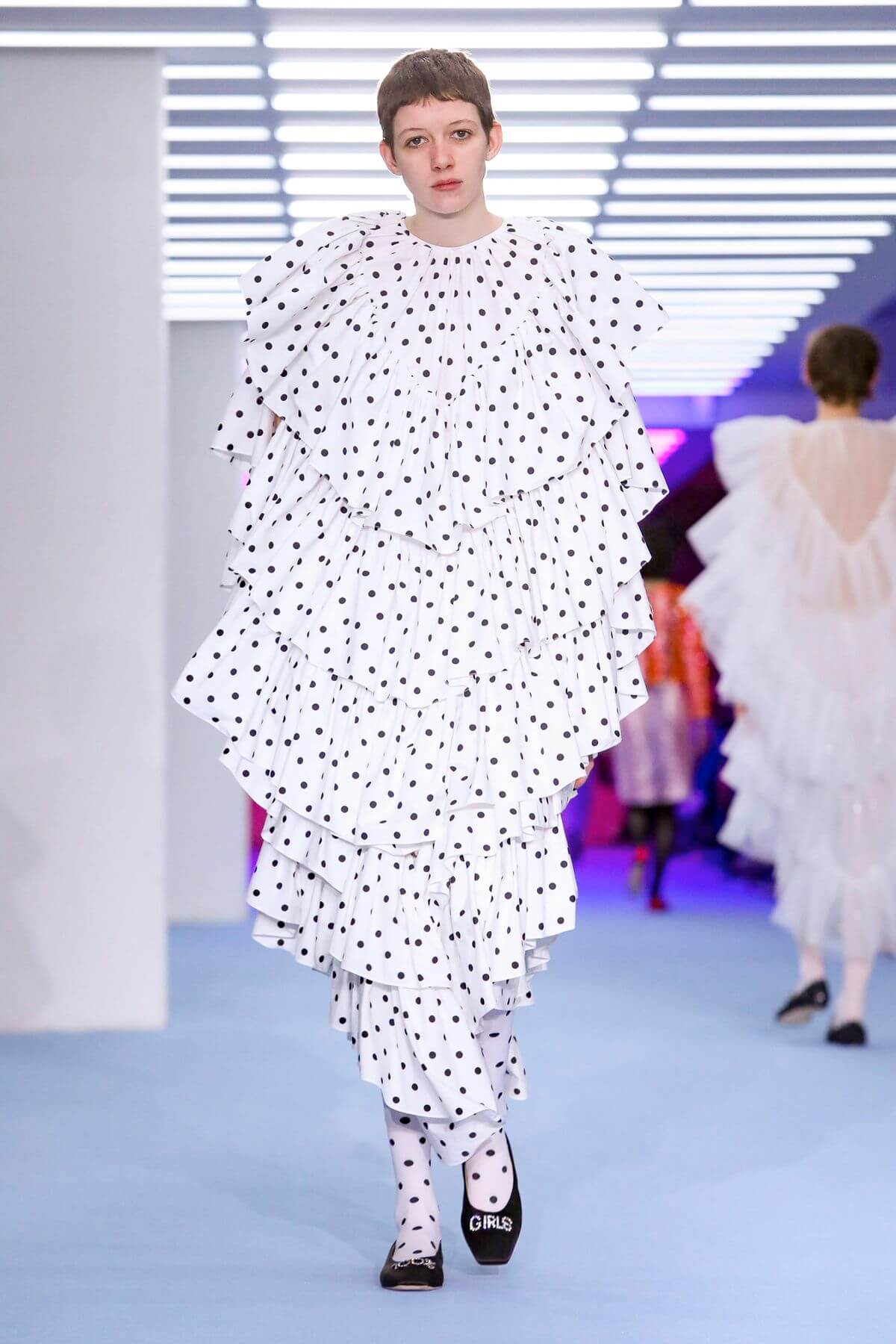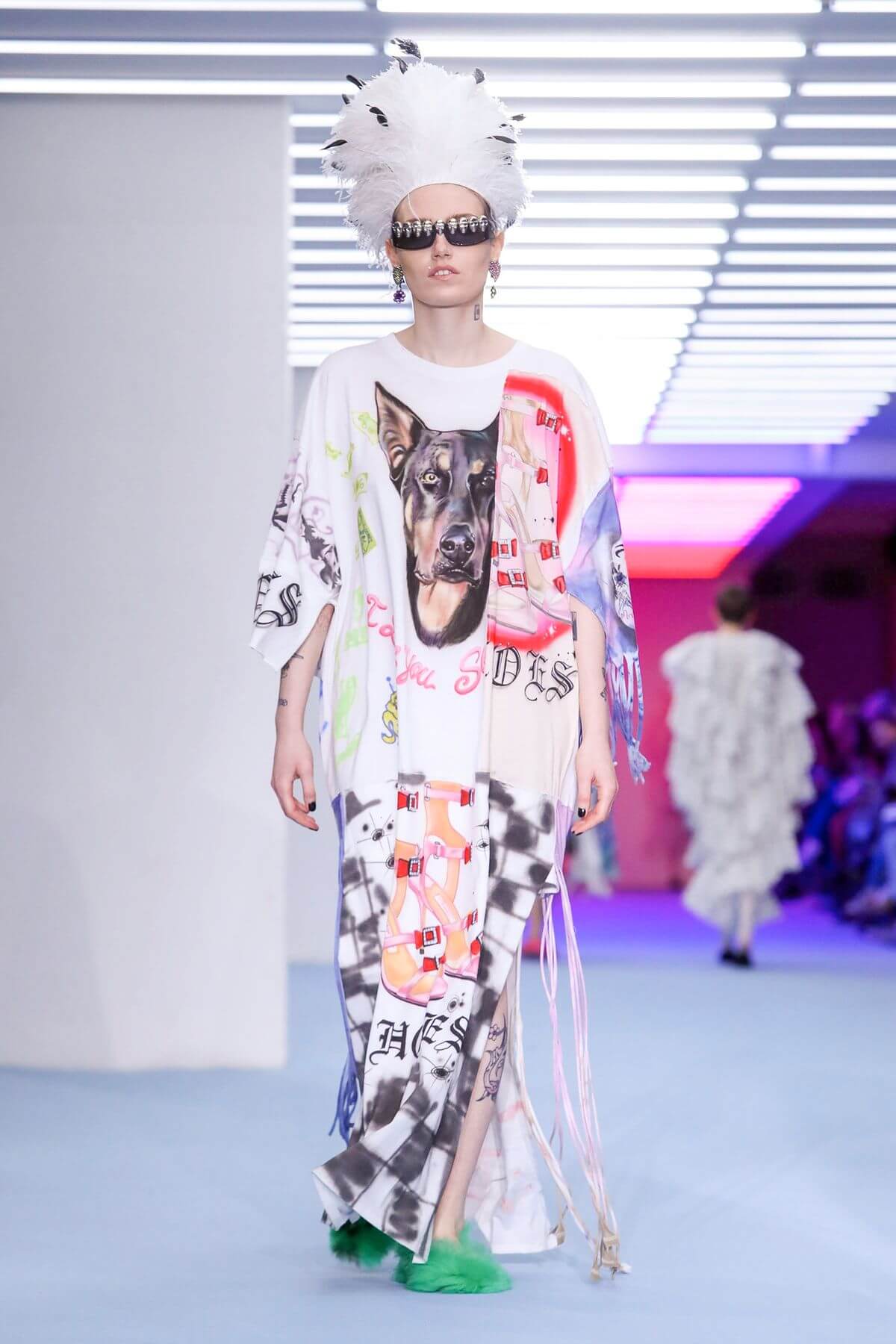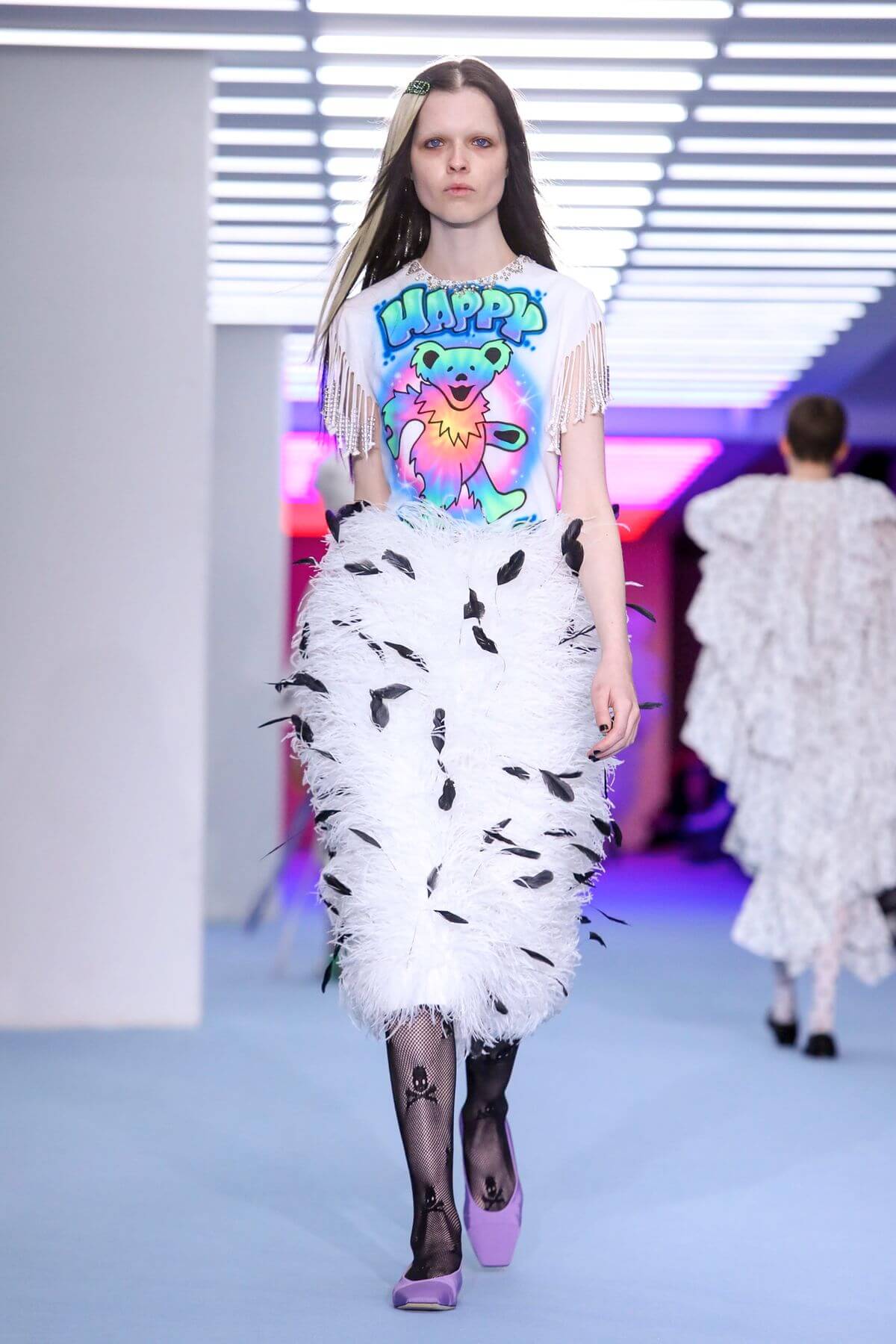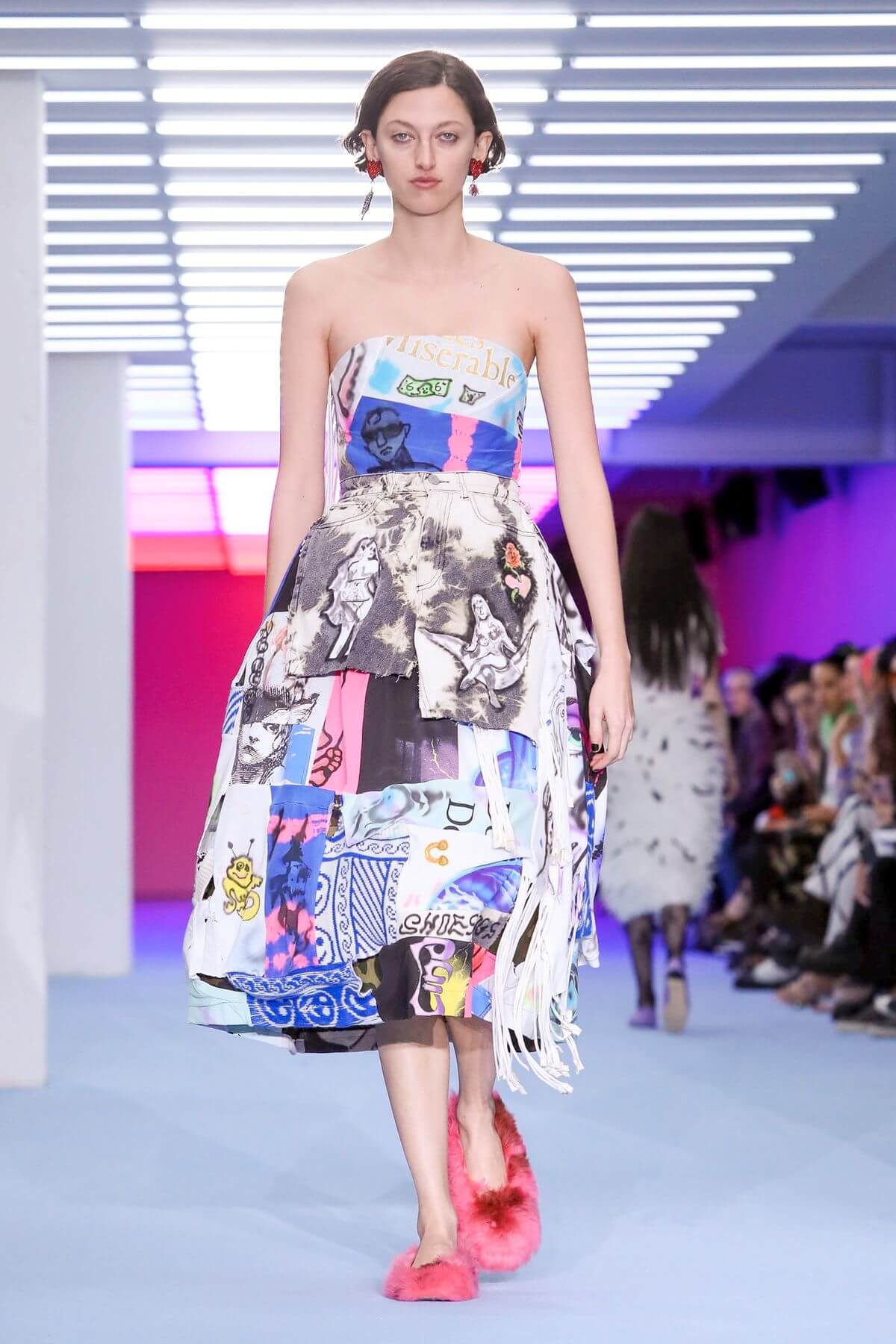 As if creating a whole collection wasn't enough, the Londoner debuted her collaboration with Korean tech giant Samsung. Ashley Williams brought to the runway the last Galaxy Z, a flip smartphone that was the icing on the cake to this so 2000s show. A tiny bag served as the perfect holder for this awesome handset.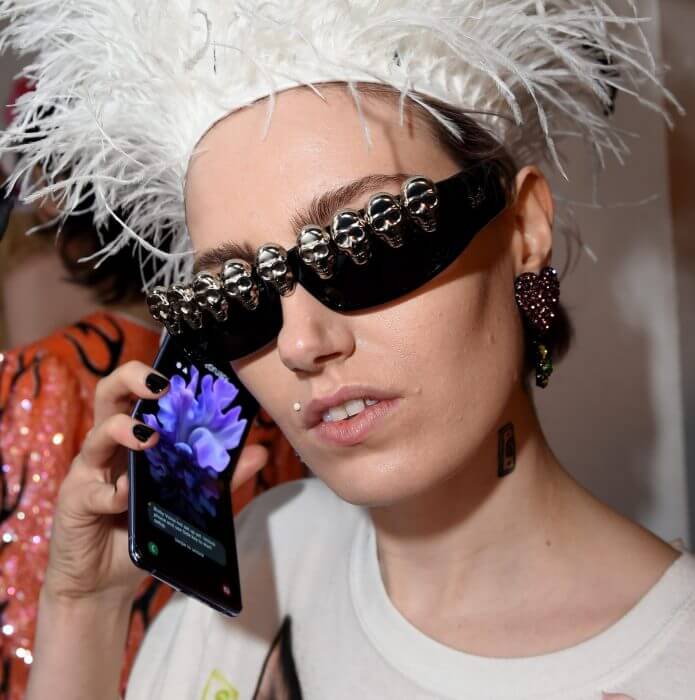 Ashley Williams is back, and she's ready to flip over the industry.