READ IN: Español
Here is the collection that unites the East and West Coasts in a set of Carhartt WIP pieces that celebrate the best of the cultures from every corner of the United States. All proceeds from the Awake NY x BornxRaised collaboration go to two charities in NY and LA.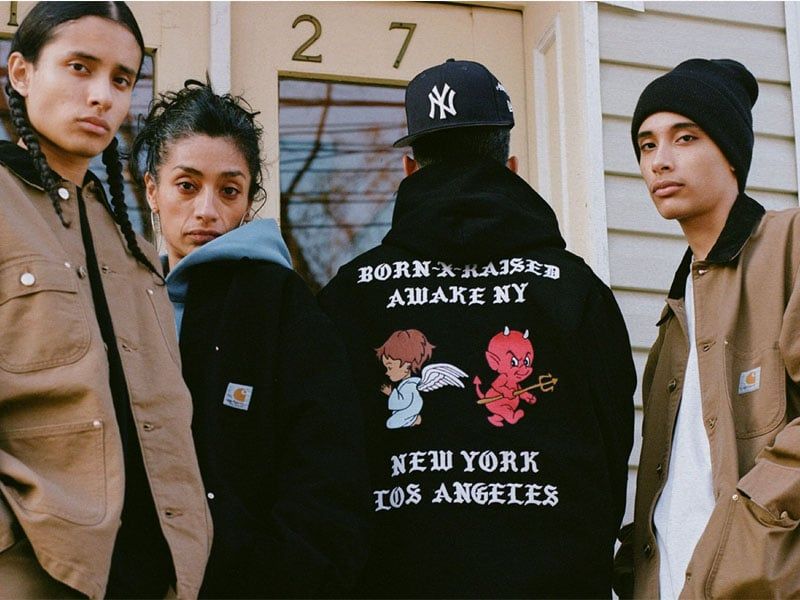 The clothes are designed from classic Carhartt WIP pieces.  The collection features classic Carhartt WIP chore coats and double knee pants along with t-shirts and sweatshirts inspired by the urban culture shared by Awake NY and BornxRaised.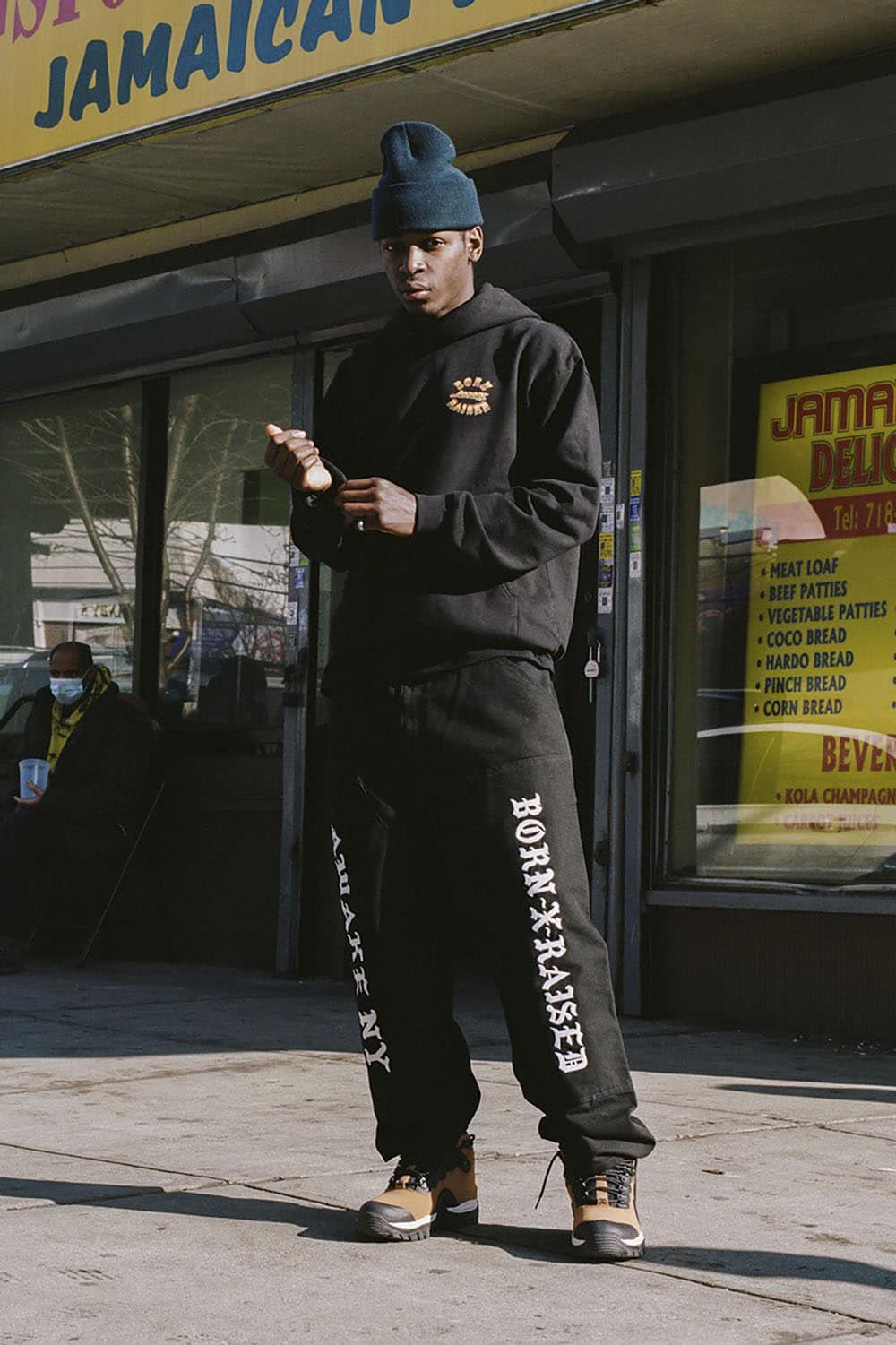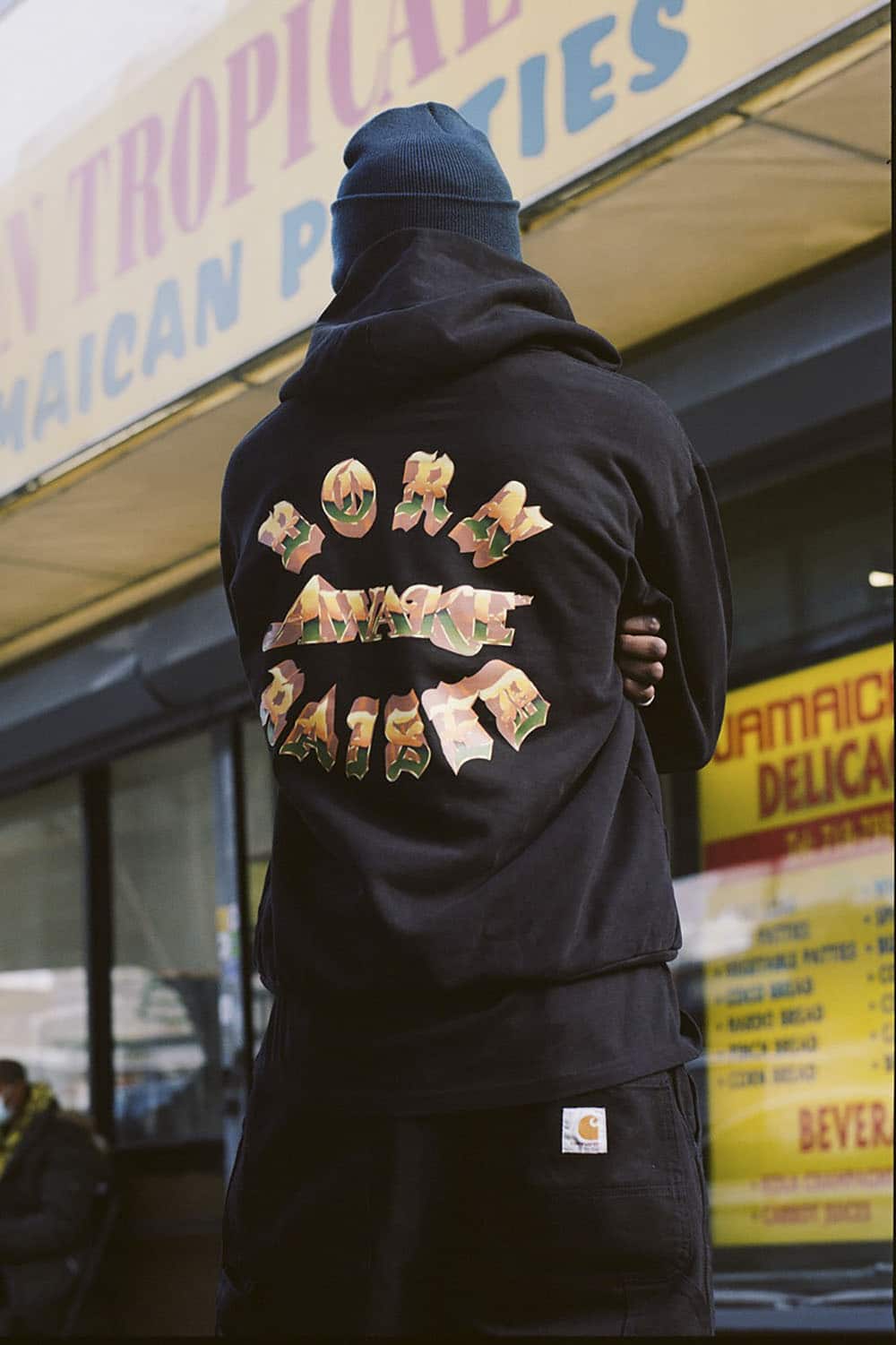 The launch includes a pocket-sized T-shirt with both brands, the proceeds of which will be donated to New Immigrant Community Empowerment (NICE), a New York-based non-profit organization committed to supporting immigrant workers, and NELA United for Students, a Los Angeles-based community group focused on helping students facing homelessness.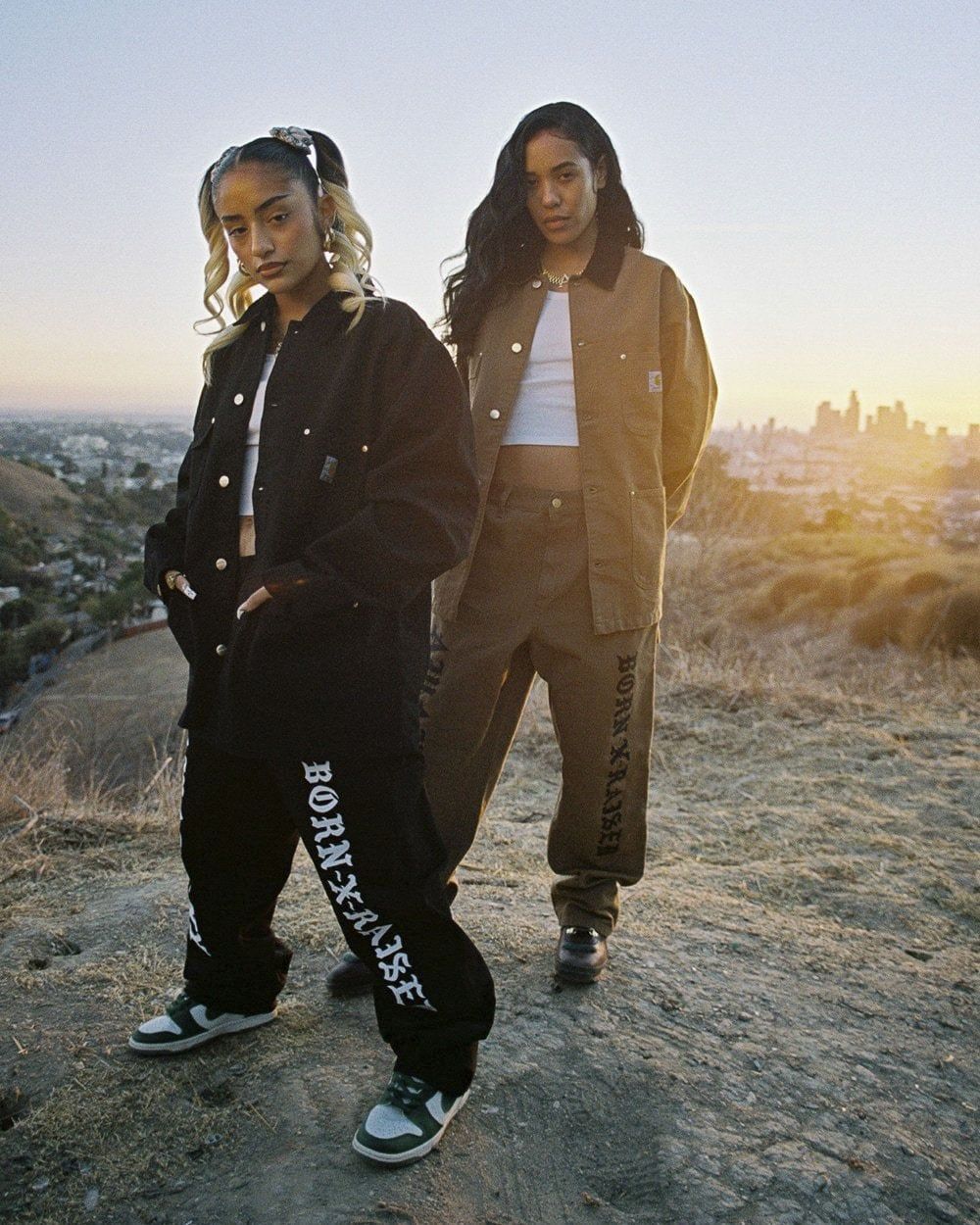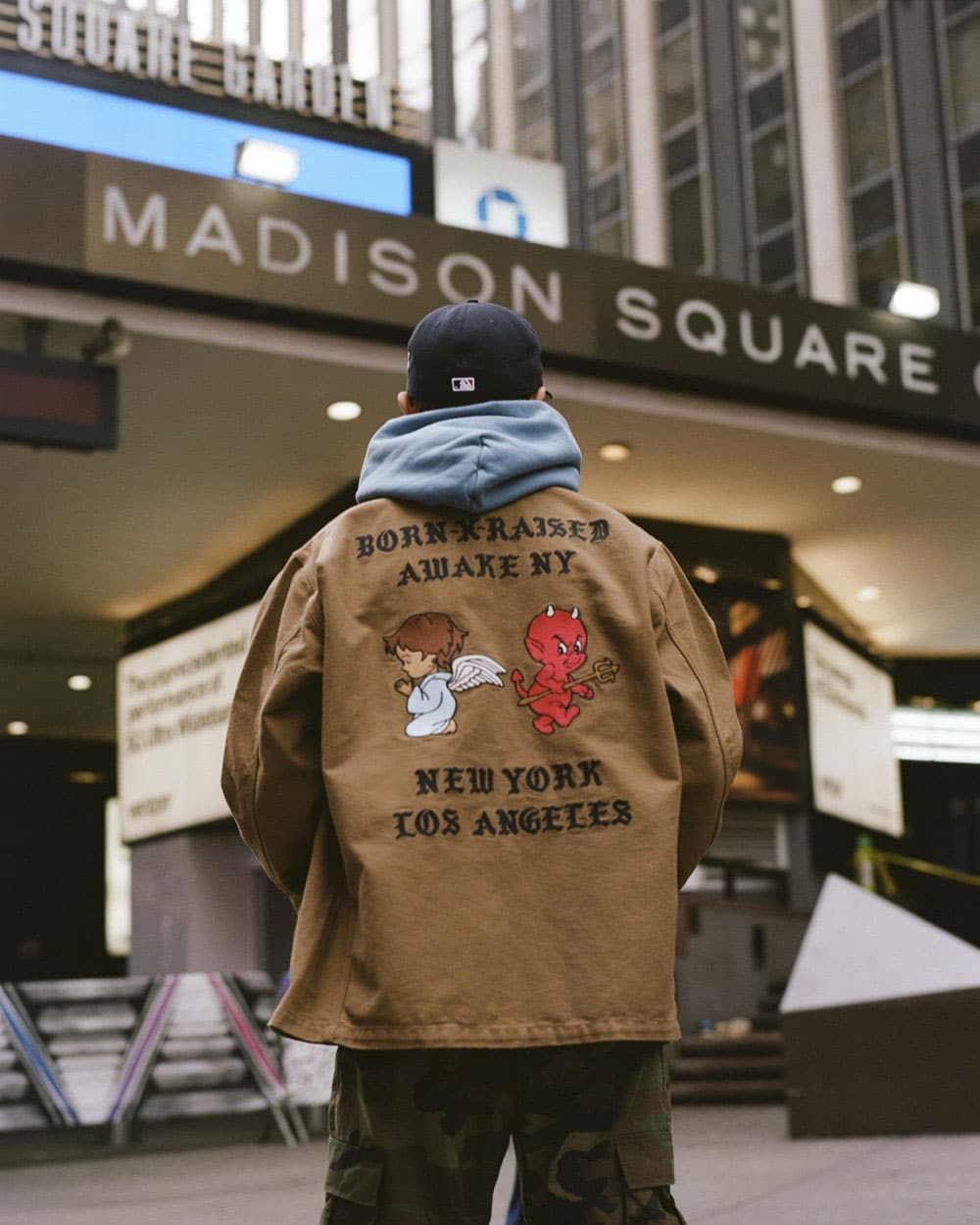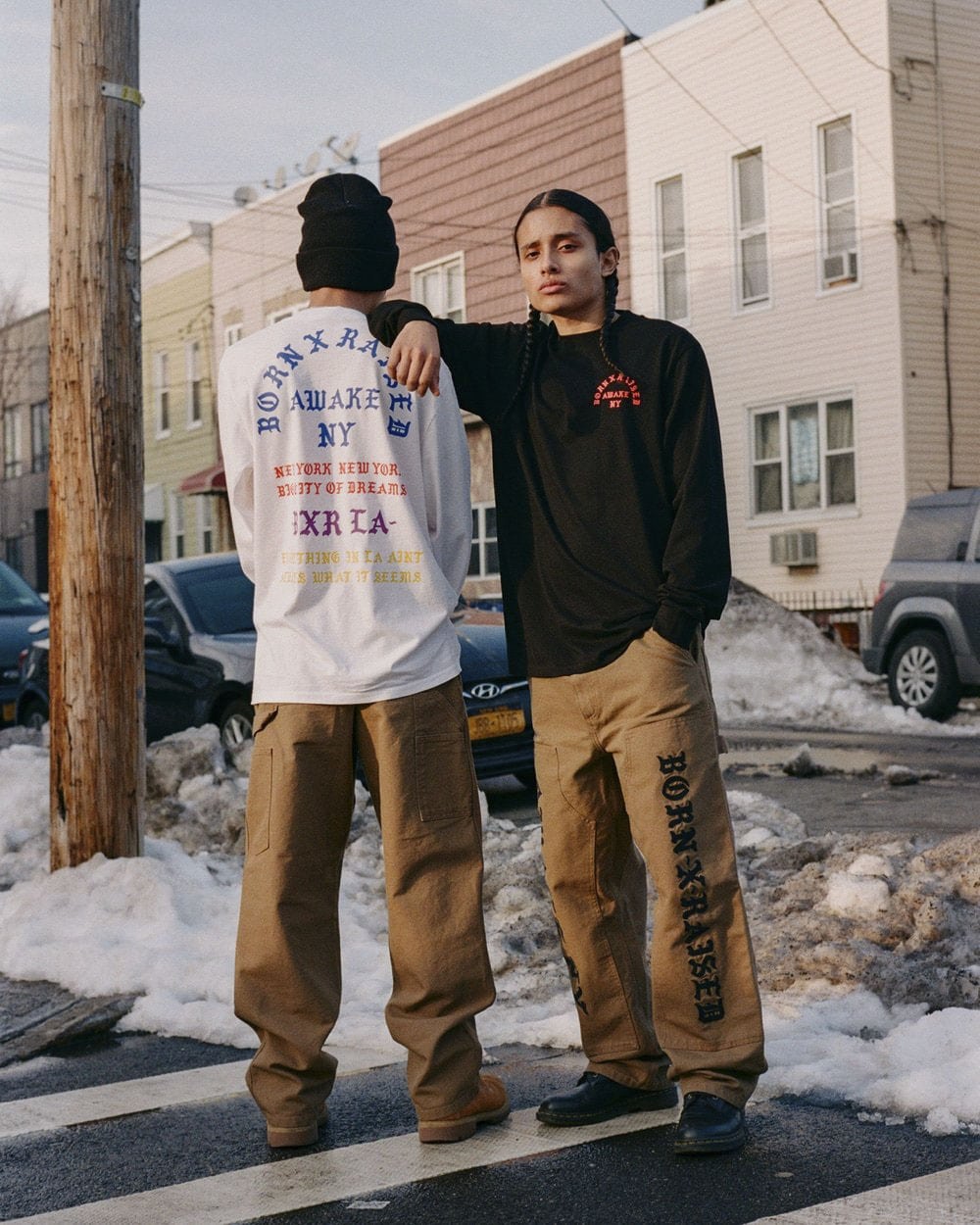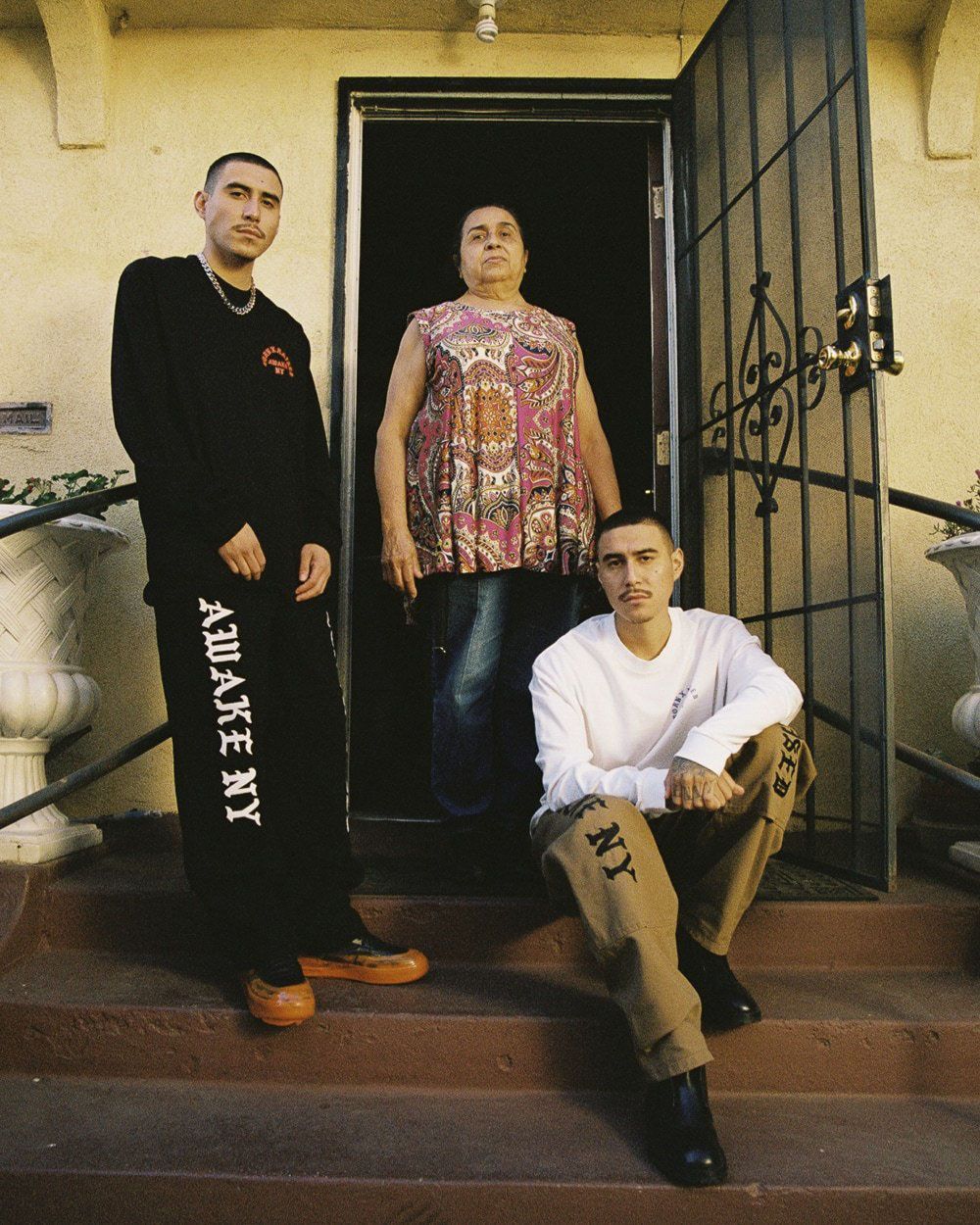 Of course, it will not be the last collaboration of the two brands, but we do not think either it will be the last of both of them as a dream team. Both Awake NY and BXR are two brands that since their inception have captured the unique spirit and cultural sensitivity of each coast of the United States. Awake NY is a reflection of the diversity that has defined the cultural landscape of the great city. BxR, on the other hand, speaks to the LA community, with a strong Chicano influence. Spanto, its founder, is a great commitment to the community. In his clothes you can see the influences of hip-hop, skaters, punk and gangsters.
The Awake NY x BornxRaised collection will be launched today at 12 p.m. PST through the BxR web store.
Credits
Los Angeles
Potography: Julian Burgueño / @julianbpp
Styling: Aleali May / @Alealimay
Billboard Photography: Jacob Messex / @jacobmessex95
New York
Photography: Angelo Baque / @angelobaque
Styling: Danielle Leguillo / @danie.sierra