READ IN: Español
Pull&Bear launches its latest campus-inspired collection to celebrate the back to school season. Through a campaign where dancing is the centre of attention, "Dancing into the New" will be the young fashion brand's first collection for this autumn.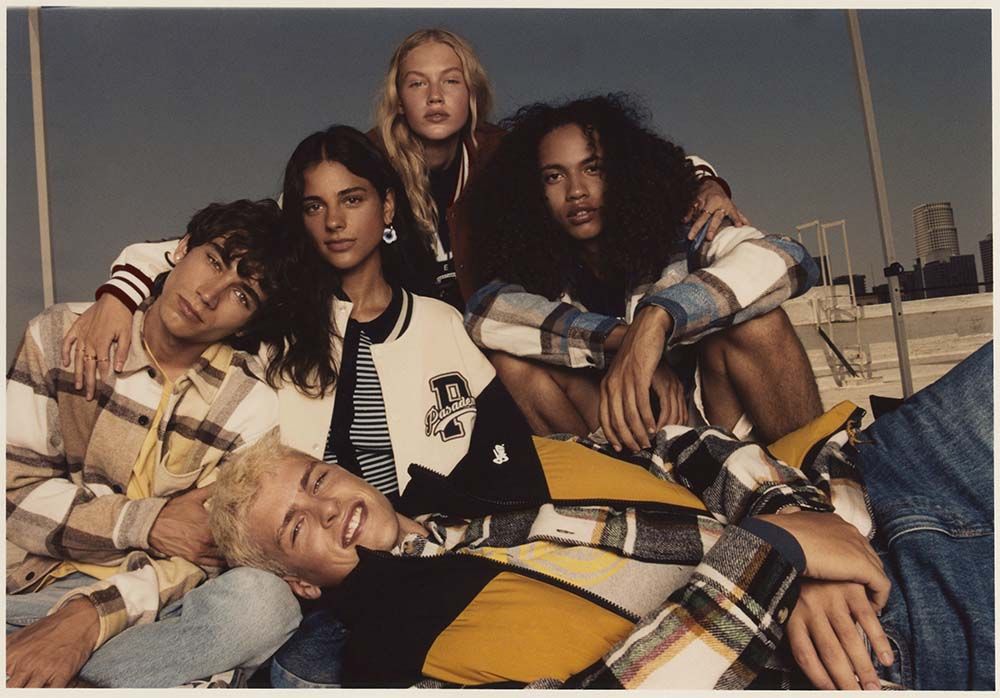 The Inditex brand presents "Dancing into de New", using dance and fun as fundamental pillars for the autumn season. In this new university-inspired collection, blue, red, grey and white tones stand out, closely linked to the aesthetics of American campuses.
Bringing comfort to streetwear, the brand has opted in the womenswear section for oversized college sweatshirts and bomber jackets. Denim dungarees and trousers, as well as the classic polo shirts with on-trend elements such as crop tops, are also available.
In menswear, Pull&Bear continues with the college style present in sweatshirts and bomber jackets. It also adds a section of two-tone t-shirts with college prints and checked shirts in brown, pink, green or blue. Of course, there are also denim trousers and joggers in dark tones.
In terms of accessories, the label presents a collection of backpacks with a checkerboard print, as well as vintage retro-style bags. Rounding off "Dancing into the New" are lace-up and rubberised ankle boots on the one hand, and sneakers, the star of the show, on the other.
If you want to know more about the campaign and the "Dancing into the New" collection, visit Pull&Bear's physical and online shops.