READ IN: Español
Bad Gyal opens the Andrés Sardá fashion show wearing an outfit from the Franklyn collection, in beige and red silk satin. On top, a transparent tulle kimono with details in red silk satin; and on her head, a spectacular jeweled headdress made of metal with silk ribbons by Marc Enrich.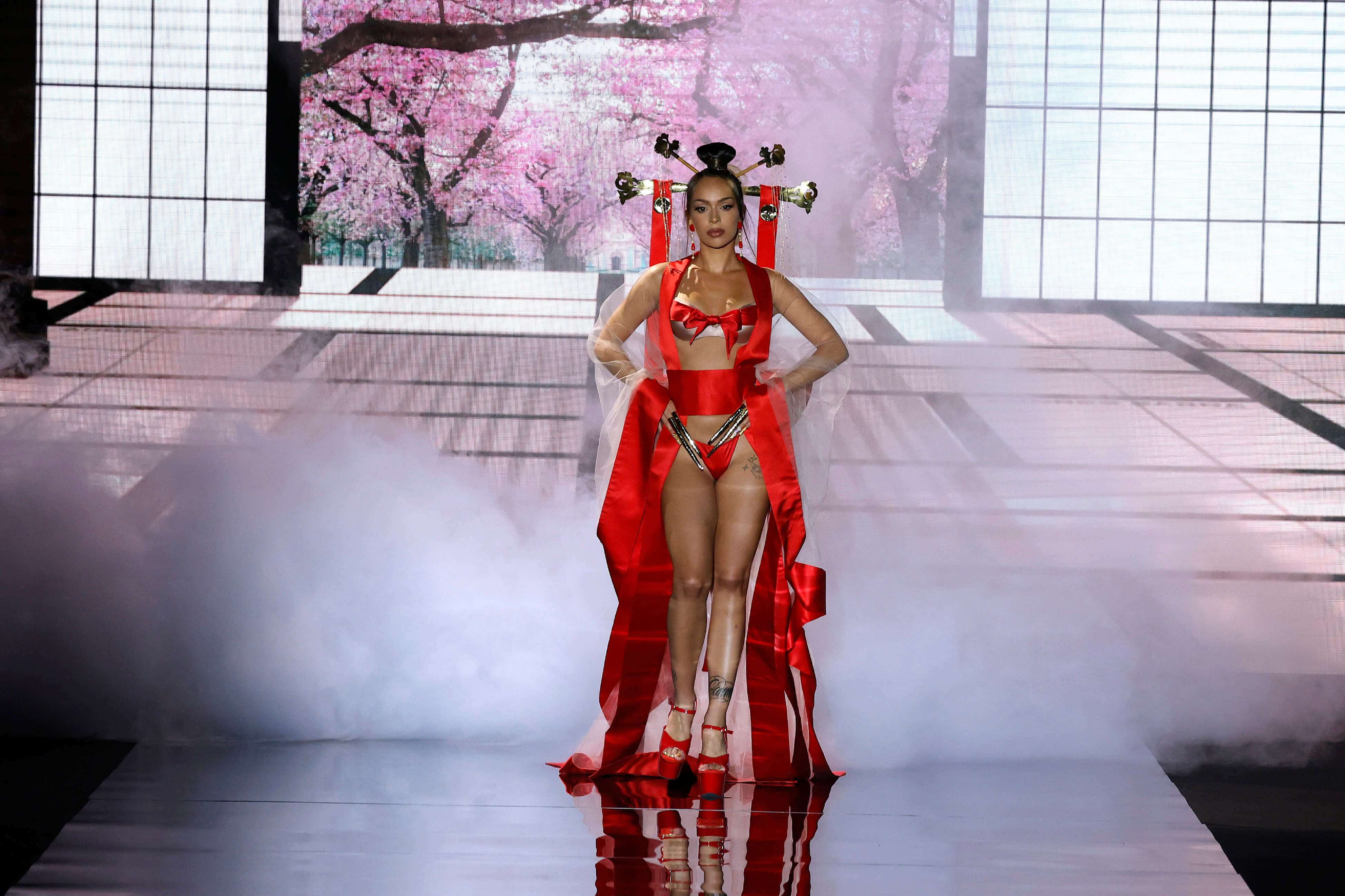 Bad Gyal's presence was not merely accidental. Spanish artist represents the new femininity of the 21st century that Sardá wants to highlight this season. The oriental dream of Andrés Sarda is a sensory and dreamlike journey that wants to pay tribute not only to women but also to the richness of Asian culture as an inexhaustible source of inspiration.
The journey of Sardá's oriental dream world crosses past, present and future with unique and surprising fabrics and embroideries. This dreamy journey begins with the past "In the mood for love", dominated by lingerie. Levers lace, silks and fabrics in blues, reds and vibrant colors are combined with delicate chinoiserie prints and very light embroidery.
Suddenly, Xue Mao, designer of Andres Sarda's team, surprises with an unforgettable pole dance performance and we realize that we have arrived to the present, "Days of Being Wild". In the last stage of the dream, Andrés Sardá presents a future full of swimwear full of energy and strength. Dopaminic colors like pink, orange or green, 3D textures and embroidered geometric motifs connect with a liquid and digital future.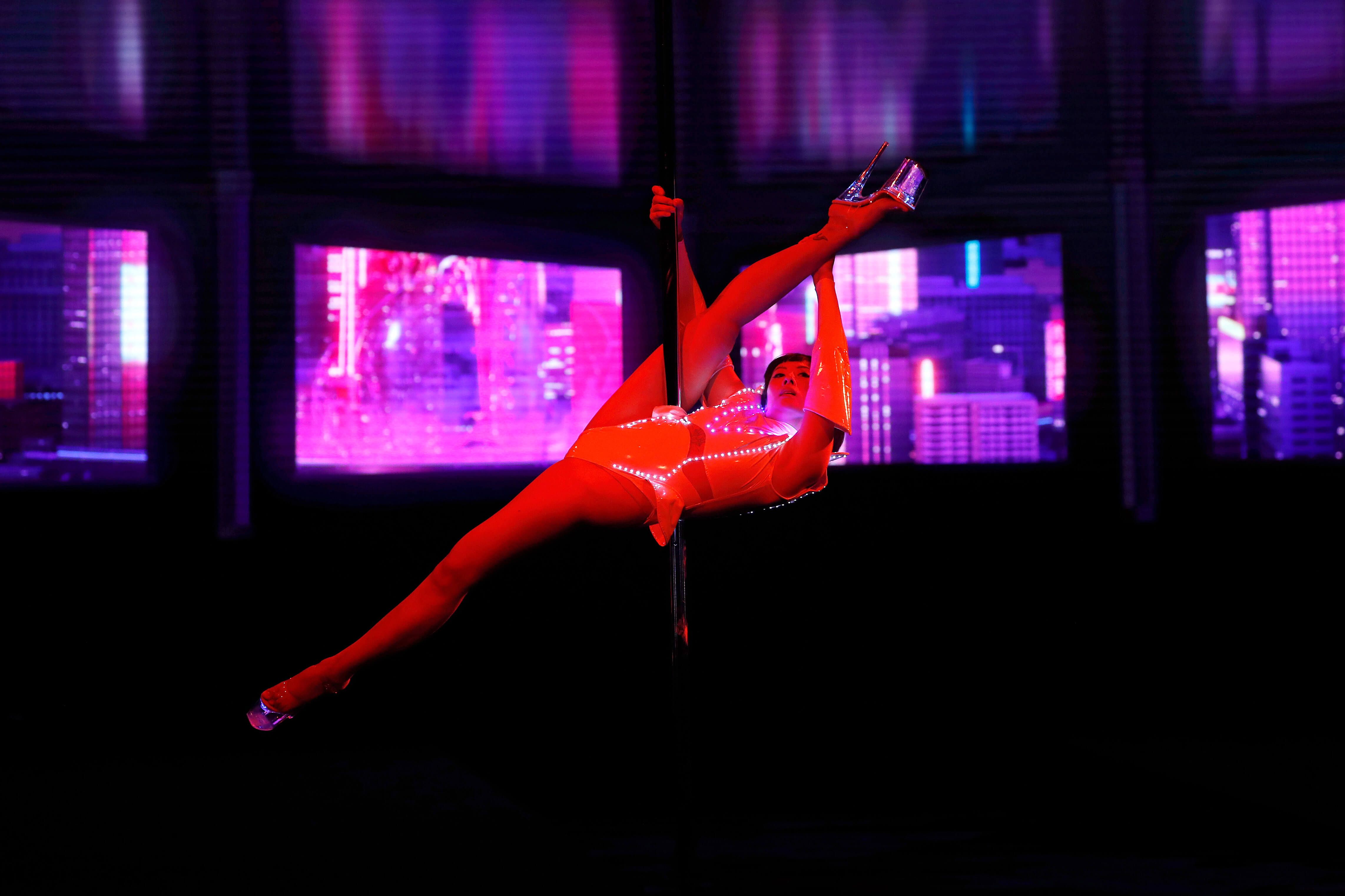 Despite her well-known passion for luxury and fashion brands, this is the first time that Alba Farelo steps on the catwalk as a model, and not in any way. Bad Gyal and her power put beginning and end to the exciting oriental adventure of Andrés Sardá in this edition of  MBFWM.