READ IN: Español
Baiuca brings to an end a tour with more than a hundred performances on three continents, with two very special concerts in Madrid and Barcelona, before embarking on a new stage.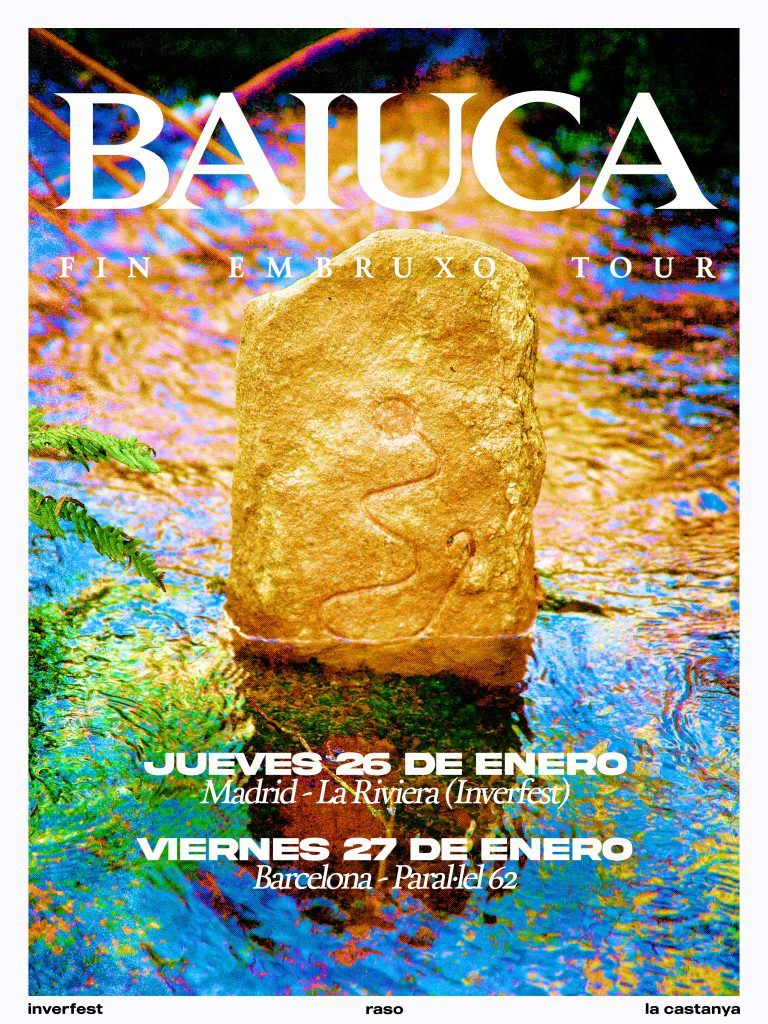 A year and a half and nearly a hundred performances on three continents led Baiuca's 'Embruxo Tour' to become a tour that managed to break circuit boundaries, embracing the Galician artist's live performances on the alternative, electronic and traditional scenes, among others.
A tour that comes to an end with two very special dates next January: on Thursday 26th at La Riviera, as part of the Madrid cycle Inverfest; and the following day, Friday 27th, at Barcelona's Paral-lel 62, the recently reopened Sala Barts.
Two venues where 'Embruxo Tour' was sold out in both cases months ago, and which serve as the perfect finale to this tour, where he will be accompanied by the band format that usually accompanies the producer from Catoira: Alejandra and Andrea Montero on vocals and traditional percussion; Xosé Lois Romero on percussion and Adrián Canoura doing the live visuals.
Two concerts that will feel like two parties with very special guests and where Baiuca will demonstrate, once again, why it is one of the most transversal projects on the circuit, helping to connect scenes, genres and generations.
A way to put a bow on the Galician artist's most important tour so far, and to close one stage in order to immediately open a new one. Get your tickets here.