READ IN: Español
Balenciaga is once again attracting all eyes to its fall-winter 2021 collection. It seems that his constant parody of working class aesthetic codes no longer makes sense when playing with racism and cultural appropriation.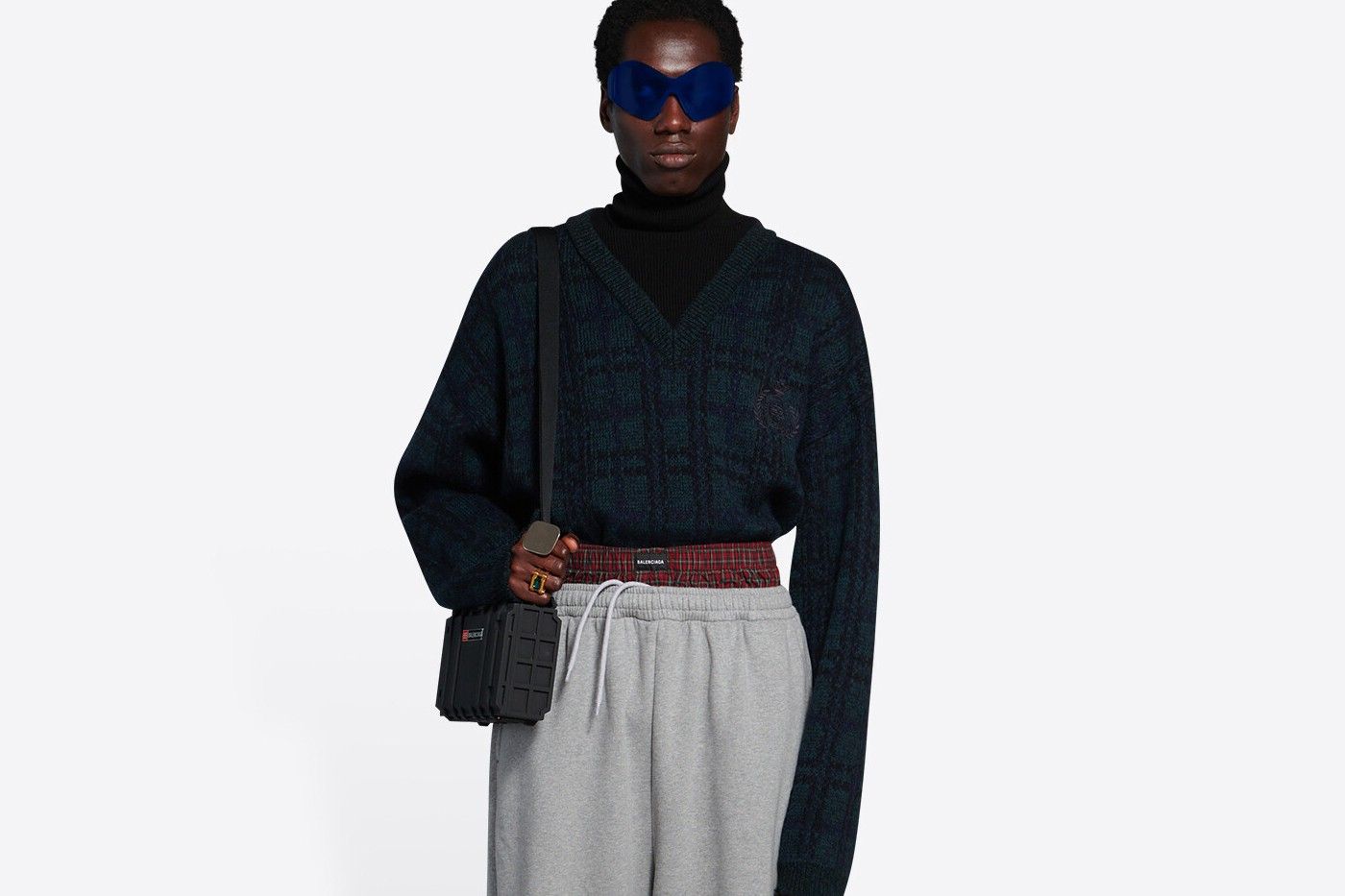 Online fashion activism has once again done its job: accusing the exposed garment style of cultural appropriation. The label's pants dubbed "Trompe-L'Oeil Sweatpants," retailing for $1,190, are designed to appear with boxer shorts exposed above the waist.
Virtual alarm bells went off that the luxury fashion house was appropriating "sagging": a form of dress – in which pants are worn low – that has been banned and even criminalized in some U.S. cities and institutions, particularly affecting the racialized community. That visual motif has been a constant in Balenciaga's collections, along with his design experiments with overlays and layering.
Other critical voices have also shared space, arguing that the brand's ironic tone should not have been applied to such a strongly politicized form of dress; while others judged Balenciaga's way of "gentrifying" streetwear. Will this be the beginning of the end for Demna Gvasalia's ironic fashion?