READ IN: Español
Balenciaga has just added another footwear item to its collection after launching the Pool Closed Slide: the Mold Closed.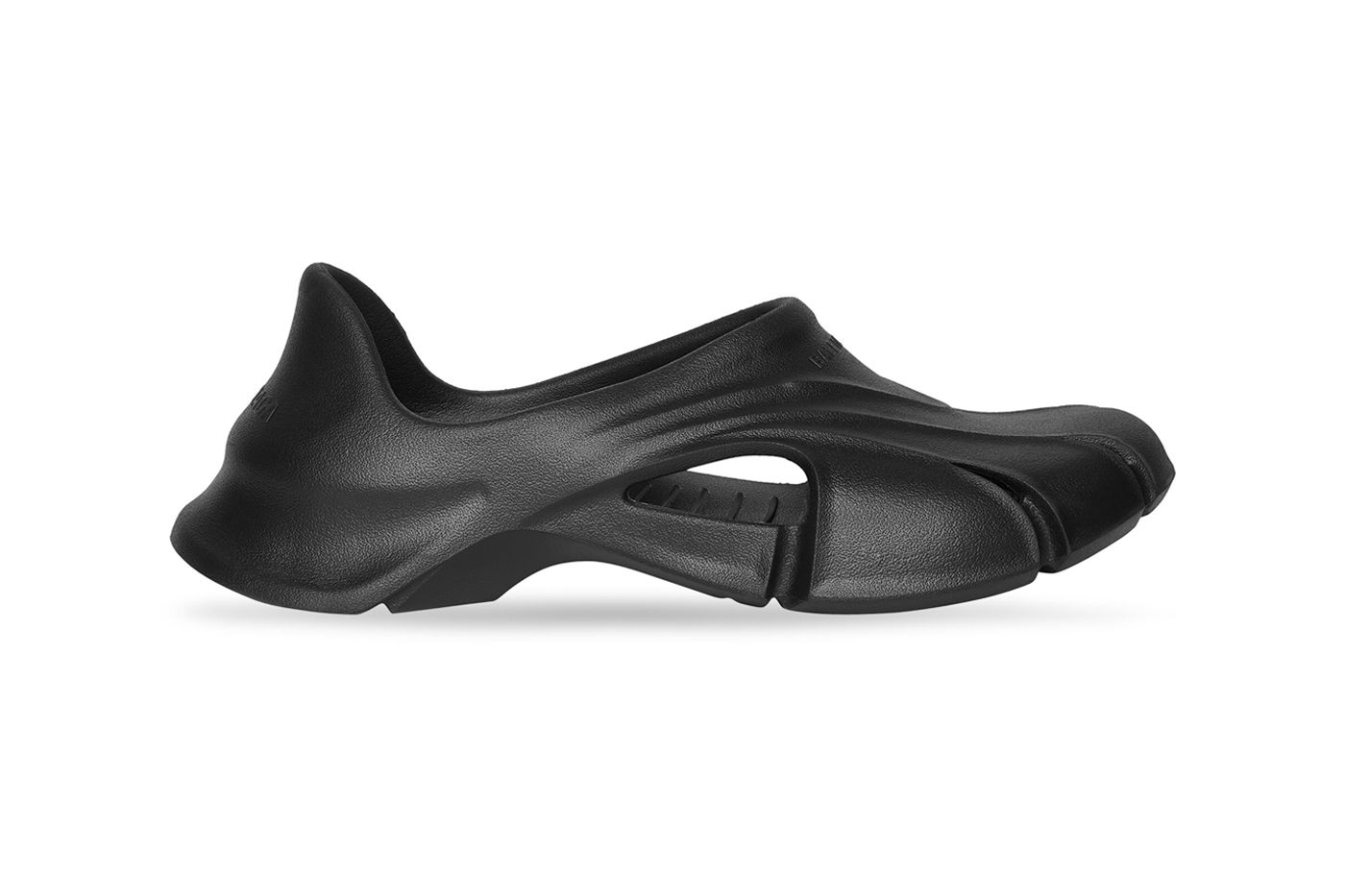 Following the Pool Closed Slide, this new Mold Closed clog is a more breathable and lightweight option, featuring two colour combinations (black and white rubber) with the brand's logo on the front and heel.
These rubber slip-on shoes feature two perforations on the sides for ventilation. This overall silhouette is arguably less aerodynamic than the Pool Closed Slide, but more comfortable and simple.
The Balenciaga Mold Closed clog is now available on the brand's website.
The new Pink Martini x Balenciaga campaign is all X Factor.