READ IN: Español
Demna Gvasalia presented Balenciaga's winter collection during Paris Fashion Week with a stunning show, while paying tribute to Ukraine.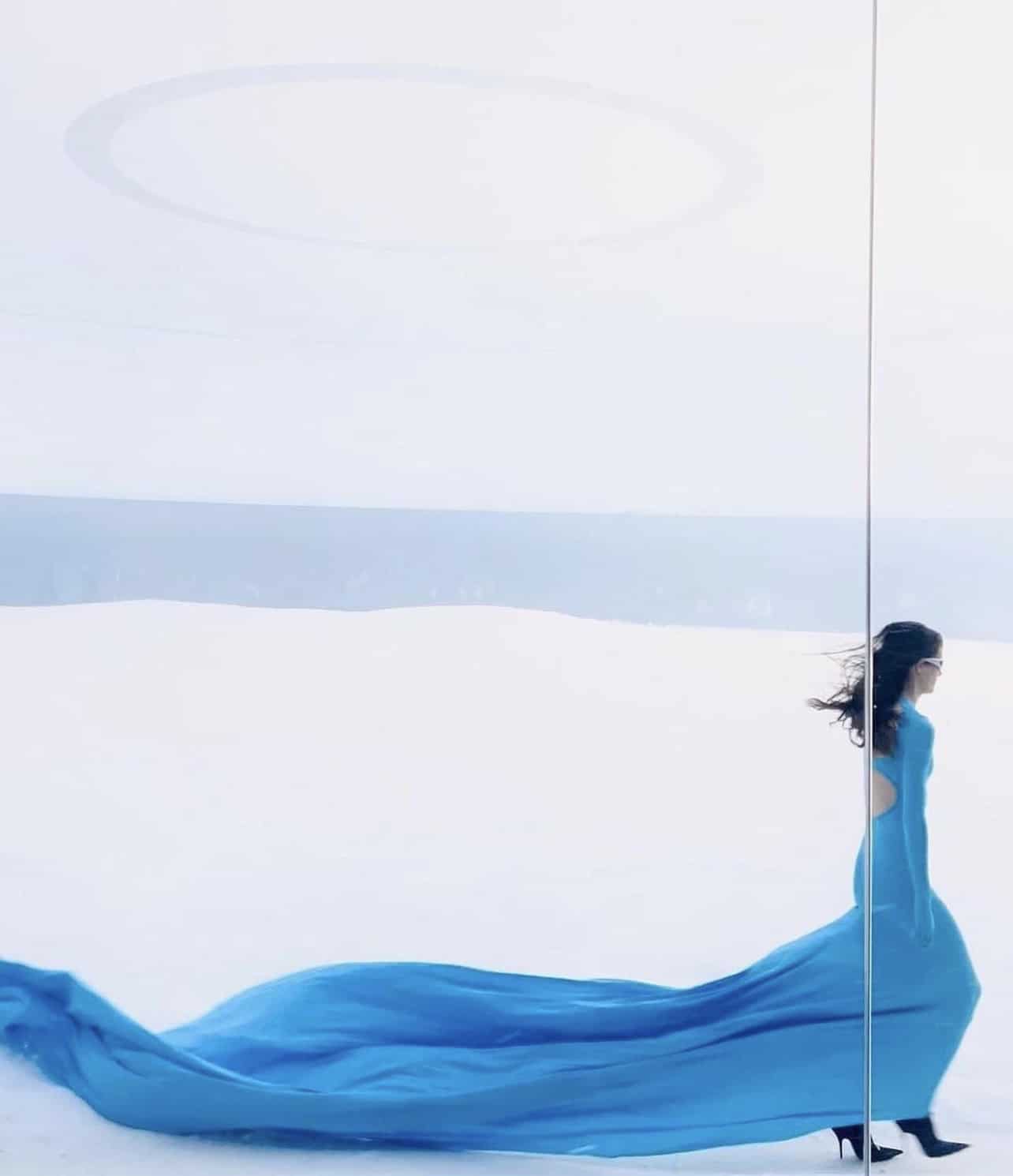 Even the smallest detail was meticulously taken care of. From the invitations – damaged iPhones 6 – to the wintry stage on which the models paraded. All to the soundtrack composed by Ukrainian classical composer Antonín Ivořák.
The show, entitled 360º, has a double meaning: on the one hand it refers to the heat, and on the other to the circular enclosure on which snow was falling and a strong blizzard was blowing. Demna took the opportunity to recite a poem by Ukrainian author Oleksander Oles, who fled the Nazis in 1944.  In addition, the more than 500 attendees were presented with oversized T-shirts depicting the Ukrainian flag and a personalised note from the designer.
"I try to imagine the future," says the designer. "Its problems, but also its beauty. We always try to push the boundaries of design. In this case, we've made tailoring fully collapsible. You can fit a whole trench coat in a pocket. The clothes take up less space."
But, as we could see, the technological innovations were not too obvious. The fashion house's signature floral print is reintroduced once again this new season. At the same time, the Balenciaga duct tape that was worn not only by one of the models but also by Kim Kardashian on the front row took centre stage. The concept was simple: elevate the mundane to a new context. "You don't need Balenciaga clothes to wear that look, you just need the tape. It's fun to dress without clothes," says Gvasalia.
Exaggerated outerwear, reinvented jumpers, unzipped tracksuit jackets, bombers and lots of denim. All oversized, deconstructed and worn out. Just Balenciaga.
Scroll down the gallery below and discover the 360º images.
And speaking of new presentations… Have you seen Givenchy's latest fashion show yet?