READ IN: Español
"Bambambam" is MARIA SIOKE's new tuning jam. Second preview of Maria's upcoming album, this is a song she wrote during this rare summer of 2020 thinking about those August nights in Rodalquilar (her village in Almeria) when she was riding her motorbikes.
"Con la Honda y la Yasuni" actually comes from two of her friends' motorbikes… In fact, the Yasuni was the name of the sticker and Maria loved the sound of it, even though it was actually a Yamaha.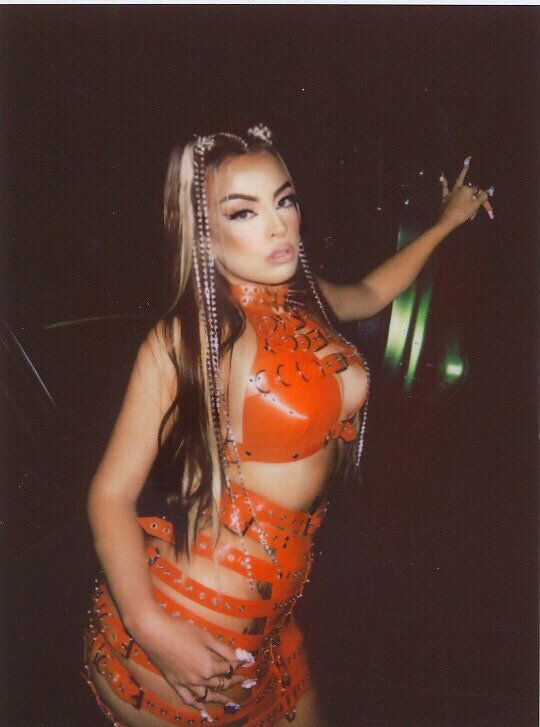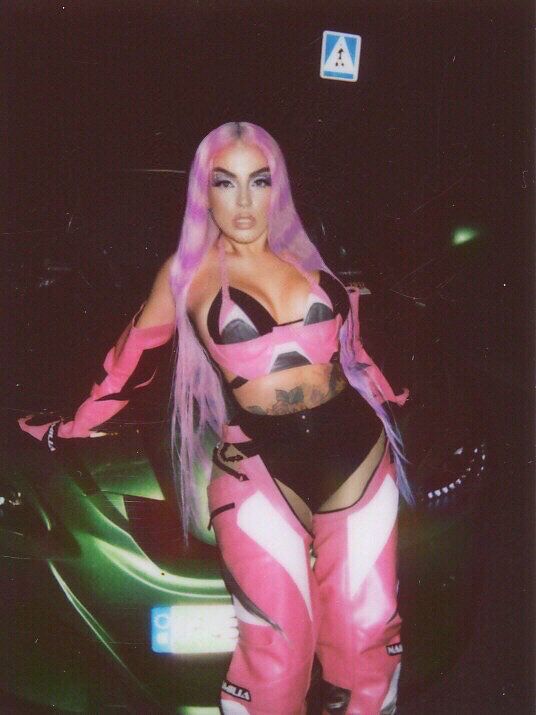 On a sound level, it is a song that includes a lot of details. Every time you listen to it you can discover something new, in the vocals, in the hundreds of harmonies… Also in the production, by Pedro LaDroga, always getting it right with unexpected sounds. As for the visual part, MARIA SIOKE takes us back to her fantasy worlds where crazy styles and dreamy wigs are the protagonists. The direction is by Juan Serrano of Anxiety Media, with whom she previously collaborated on the clip for "Kawasaki", also with Pedro LaDroga. The invincible glam triad of SIOKE, Sergio Antón de las Nieves, Sergio Serpiente and Dav Martens, of course, also accompany her in this piece.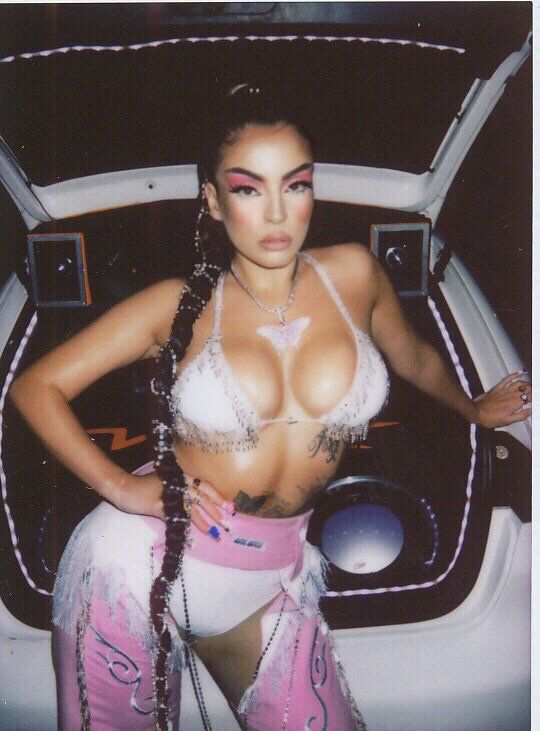 "Sé que te da miedo si me acerco así
 Soy Libra voy tan redy siempre pa' morir
Te dije que era buena, pero te mentí
Y ahora… Bam Bam Bam Bam" 
"Bambambam" comes a month after Maria's last banger with Africa, "Soltera", to show us that there are many types of SIOKE and that the new queen of Spanish pop is not afraid to shoot you in the heart.
Credits:
Lyricist, composer: MARIA SIOKE
Producer: Pedro LaDroga
Director: Juan Serrano Anxiety Media
Video producer: Maria Sioke, Eva Prados
DOP's: Juan Serrano, Cristina Barón
Make up: Sergio Antón de las Nieves
Hair: Sergio Serpiente
Stylist: Dav Martens
Dancers and Casting: Alba Palacios, Diego Corline, Alicia Lara, Eva Prados, José Bautista, Astrid Manzanares, Aida Espínola, Merche Cañizares, Alba Lisandra, Samuel Giménez, Mari Cordobesa y Paula Girón
Still Photo: Cristina Gómez
Cover: Maria Perez
Credit Designer: David Lowzero, Anibal García
Special thanks to: Tunning de Barrio
Green car: @aniitats92 @juanfranrodu