READ IN: Español
The popular singer and the well-known sock brand have announced a collaboration that includes two designs. This time will be one of the first collections involving Billie Eilish and is inspired by anime characters and the Babadook film.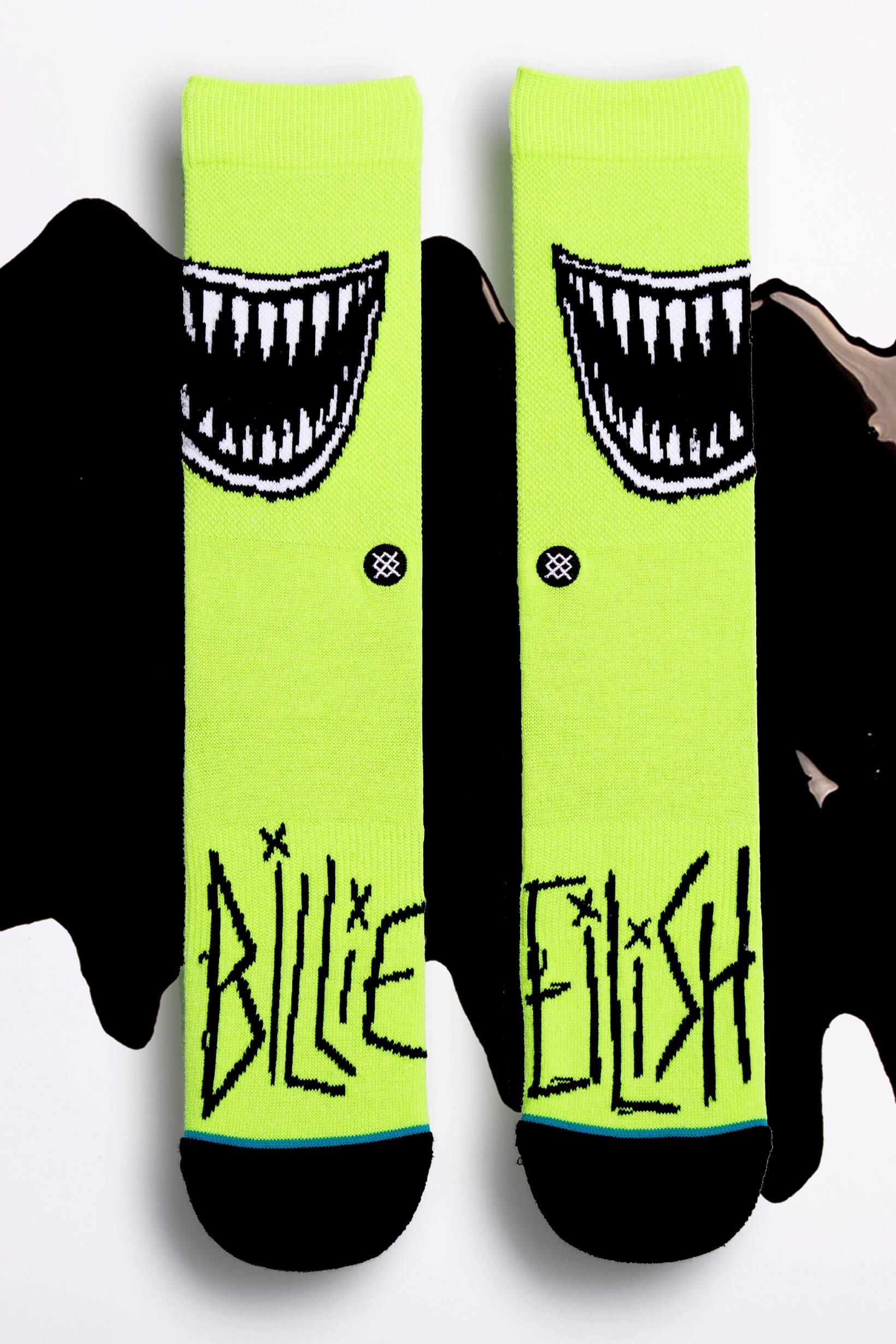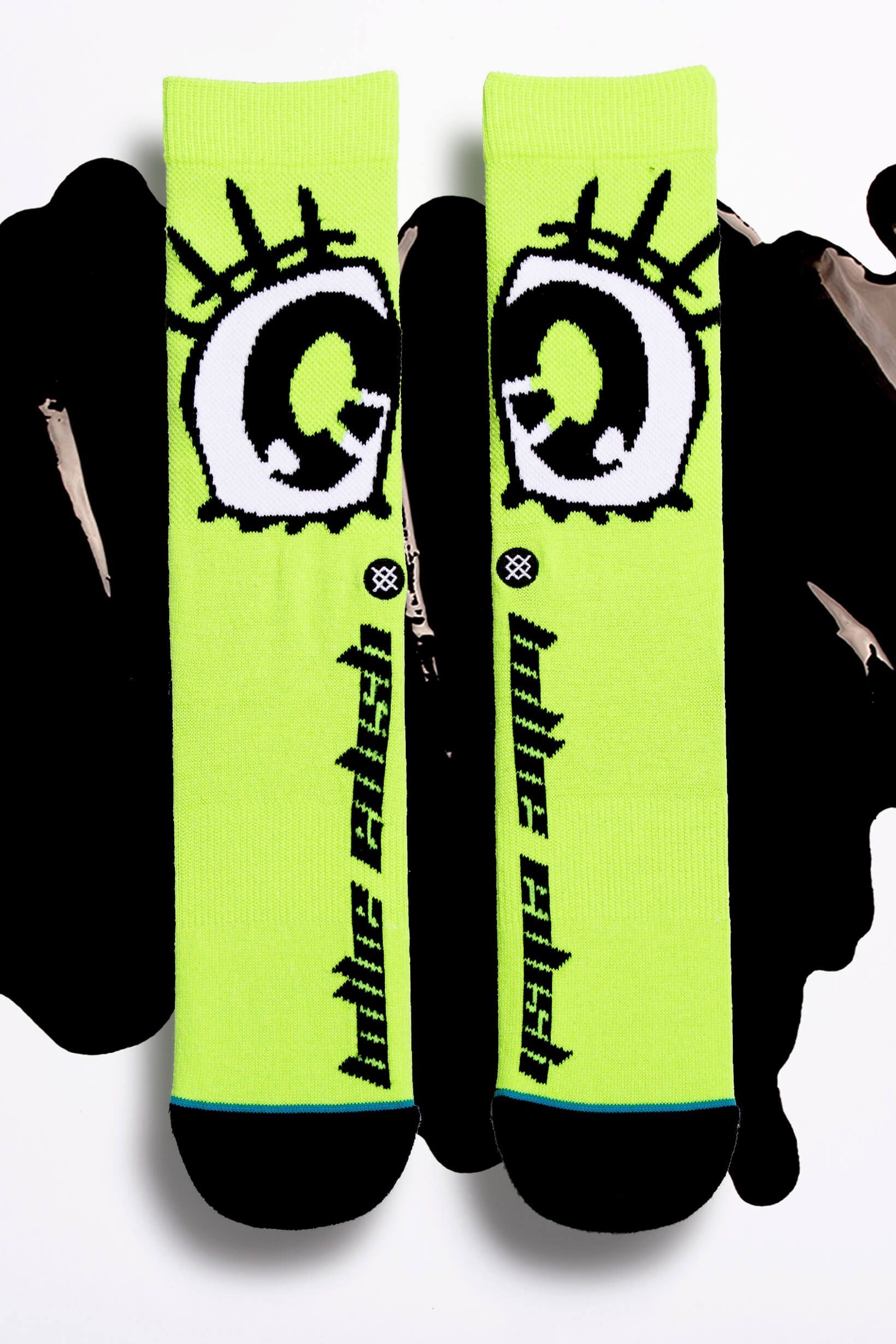 Both socks are fluorescent green and their only difference is the drawing on the top. The first design presents a smile with sharp teeth and the second anime eyes. Both the drawing and the signature of the singer are black in contrast to the color of the sock.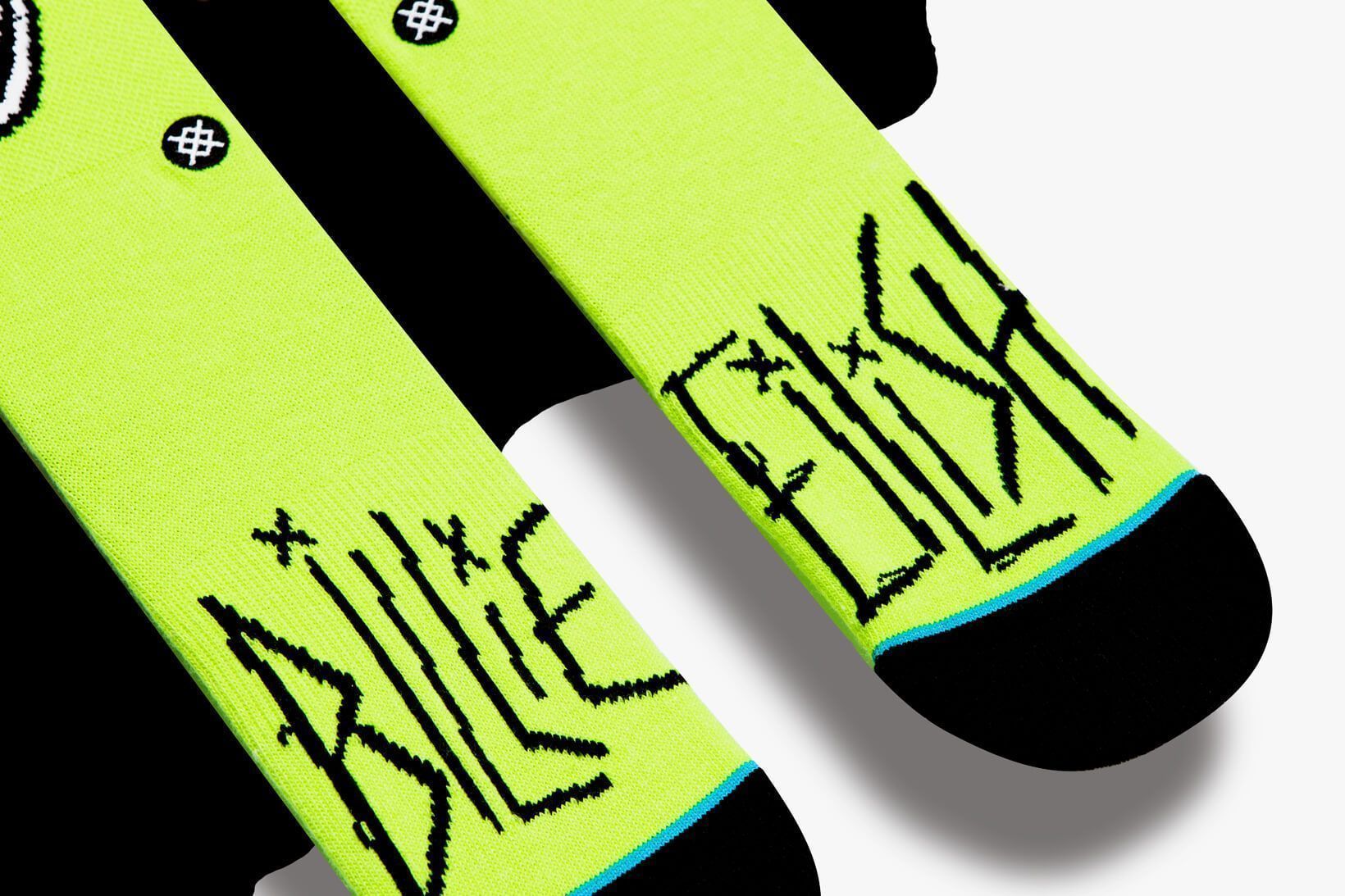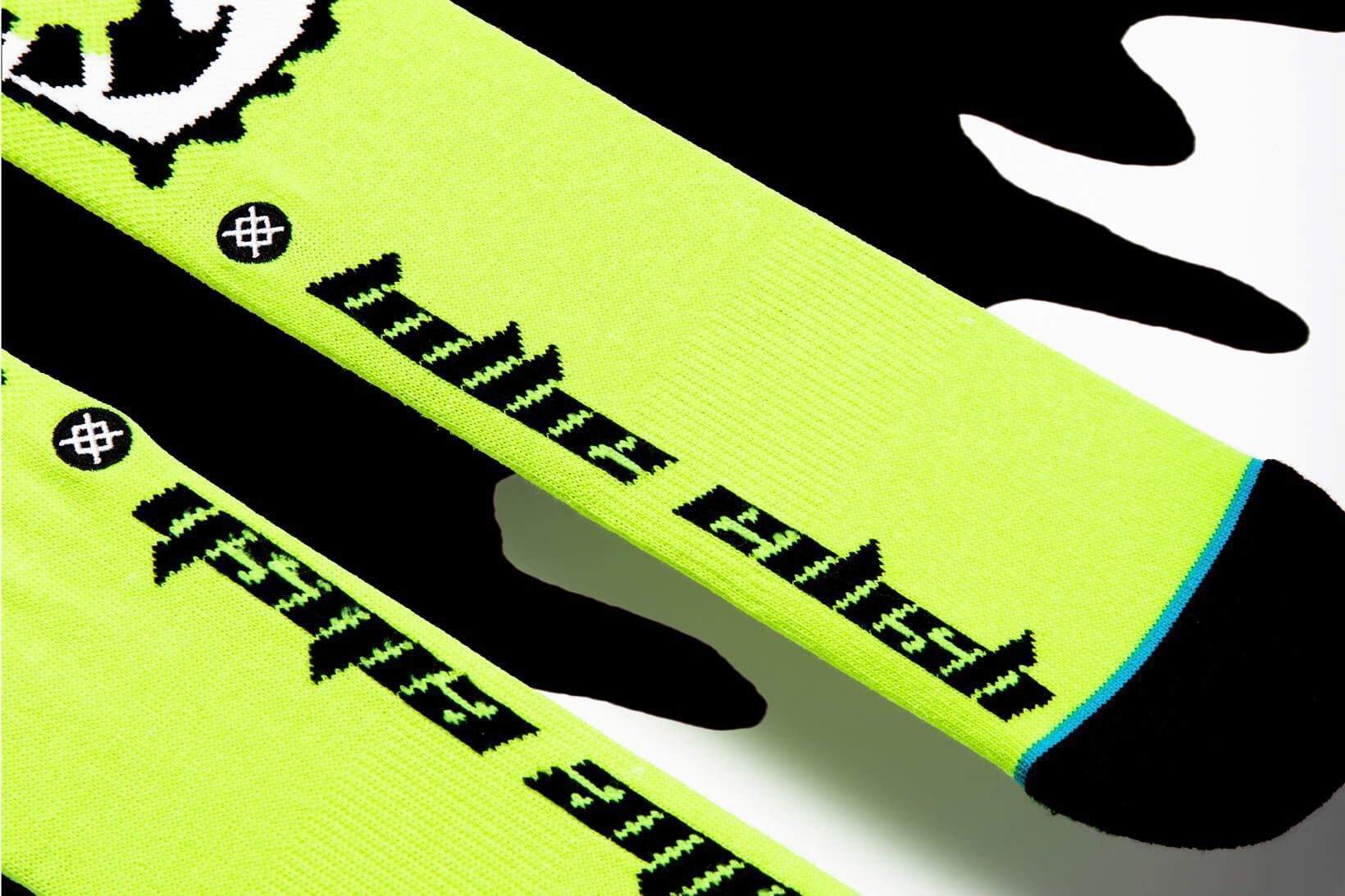 It is undeniable that Billie is solidifying as a legitimate pop singer. She is making really interesting and creative decisions that make her stand out from her contemporaries, making her more than a forgetful tumblr girl.
Previously, she has only collaborated with New Era on a hat collection and Takashi Murakami. The Japanese artist is known for working in fine arts, such as painting or sculpture, and in commercial media, such as fashion or anime, blurring the line between high and low arts. Murakami's video of "you should see me in a crown" probably inspired her to create this capsule collection:
The Billie Eilish x Stance collection will be available from 16th May at the Stance web shop for 15 euros.
Find out who Billie Eilish is here.