READ IN: Español
The Spanish brand BIMBA Y LOLA continues to strengthen its position based on good practices. Now he has put the focus on the UK – on a graduate from Saint Martens who has given a lot to talk about – more precisely on DOM SEBASTIAN.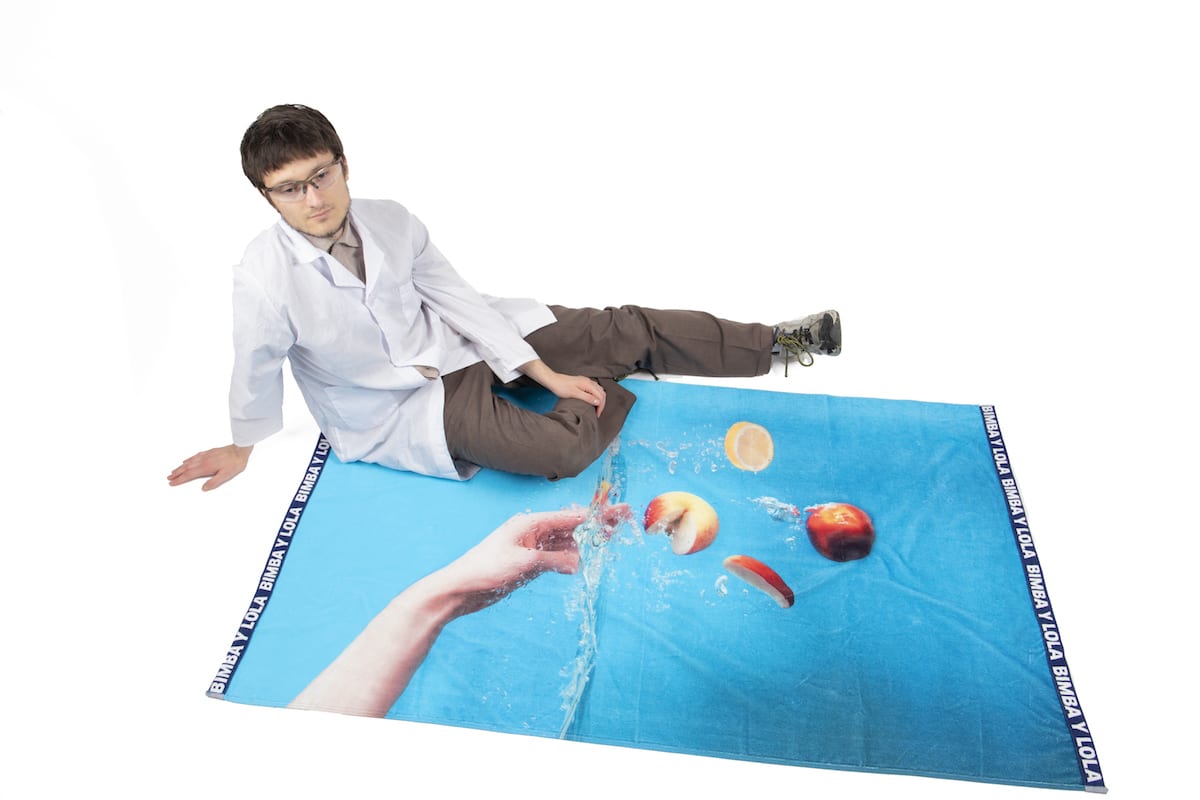 DOM is an artist, designer and fashion scientist in equal parts. In his short career he has already shown that he is someone we have to follow very closely and now even more so since he has just collaborated with BIMBA Y LOLA.
A proposal faithful to its own world, peculiar and unknown. Without a doubt, it's a perfect reinterpretation of the Spanish brand's SS20 collection #thisisHOT.
Dom's work fuses fashion design and art, and combines a variety of techniques. Before focusing on textile design, Dom studied graphic design at Central Saint Martins in London, and this training is evident in all his creations. The importance of textile design is as or even more important than the pattern itself at times.
Dom has used his skills to create a collaboration starring tropical fruits mixed with splashes and drips of water – inherent to him. The result is a liquid, plastic sticky and viscous effect that is already their particular hallmark.
This alliance fits perfectly with the collection #thisisHOT, since resources such as the ocean, light and sun reflejado on the surface of the sea, form a fantastic combination with the proposal of Dom and maintain the vision of summer.
A new and successful step of BIMBA Y LOLA that is already available on its website.