READ IN: Español
In collaboration with Japanese artist Kentaro Okawara, BIMBA Y LOLA presents the MORE LOVE beachwear collection – a celebration of love in all its forms and colours, and a new way to break barriers and spread love through art and fashion.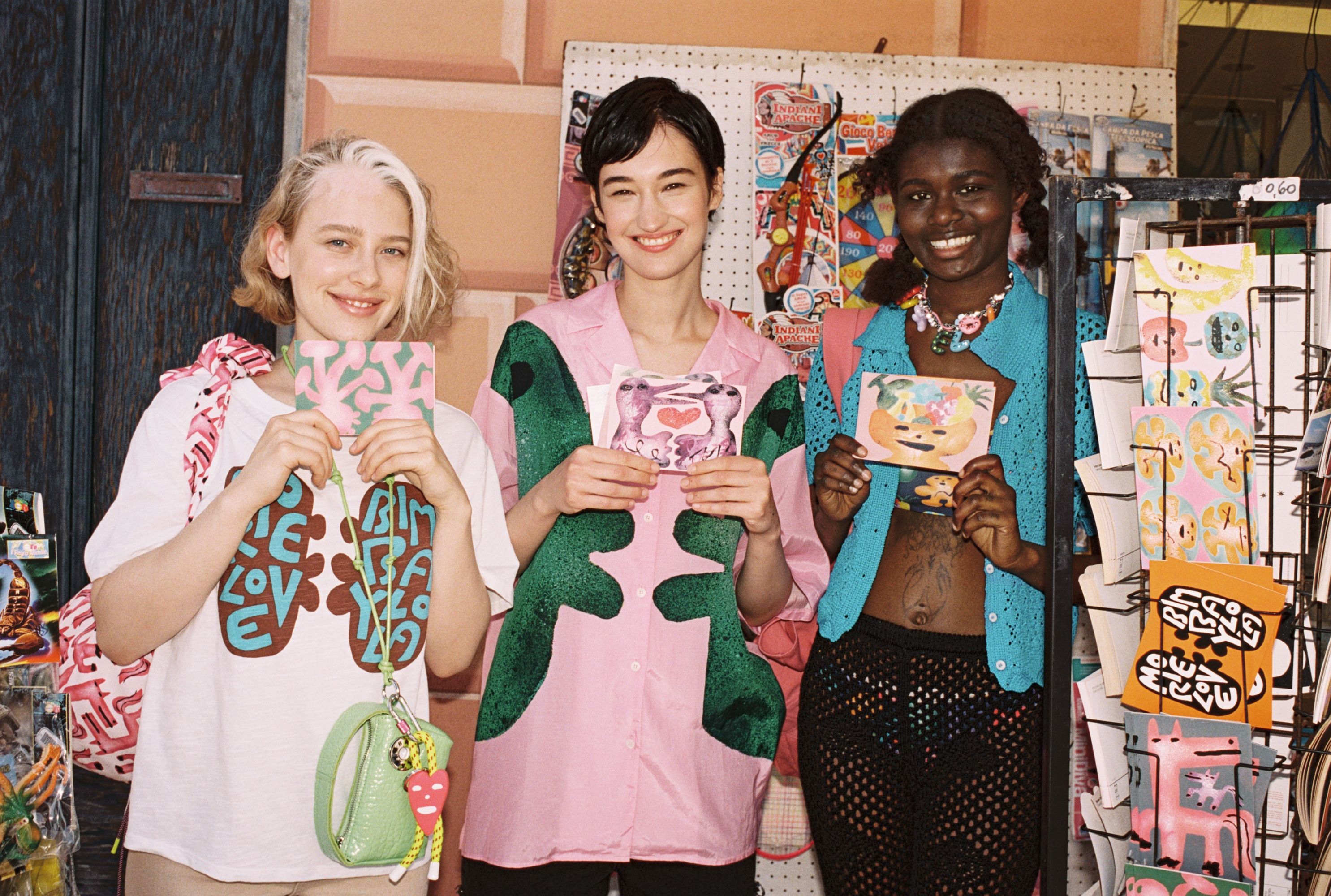 Kentaro prints cover every piece in the collection, from swimwear to key rings, hats and flip-flops. A maximalist dream.
Inspired by his first drawings, at the age of five, which were postcards for his grandmother, BIMBA Y LOLA has invited its worldwide community of artists to write their own postcards to their loved ones to be reflected in the lookbook of this collection: an atlas of love.
The MORE LOVE campaign, directed by Anton Gottlob and styled by Danielle Emerson, takes us on a picture-postcard Italian beach day. Channelling the nostalgia of childhood holidays and the innocence of New Wave cinema; the girls smile for the camera, write wishes on postcards (watch out for the giant flying focaccia), and make shadow animals against the sun to echo Kentaro's designs.
With his bold and joyful illustrations, bright colours and embracing figures depicted in a graphic and naïve style, Kentaro's work expresses his lifelong belief in art as an expression of love, of all kinds of love.
MORE LOVE. ANYWHERE + EVERYWHERE + ANY TIME + ALL THE TIME