READ IN: Español
Black Friday arrives and several brands have joined the movement against unbridled consumerism that dictate by discounts. It is a refusal to follow the canon of fast fashion for the defense of a responsible and sustainable industry with the environment.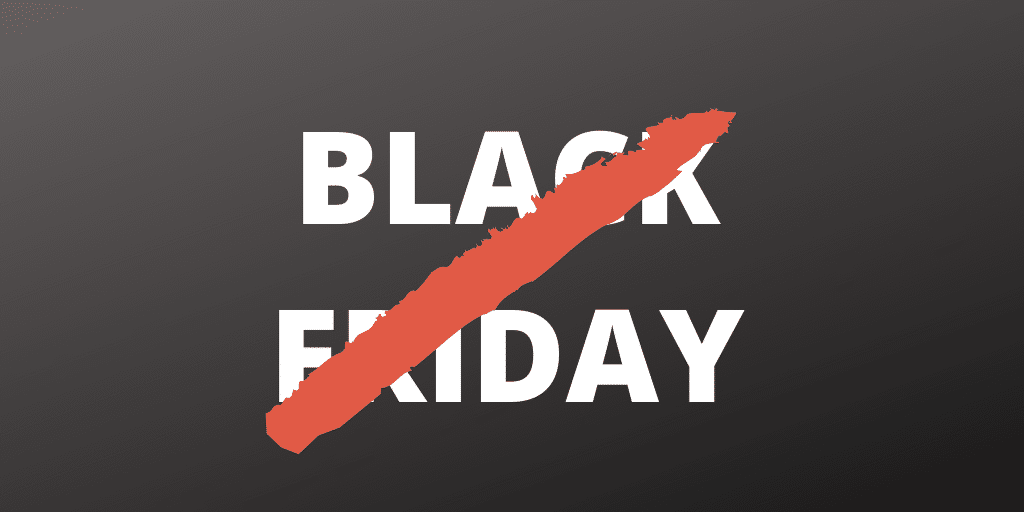 It's easier to remember Black Friday than your best friend's birthday. Weeks and even months before, we are bombarded by advertisements of all kinds. And we're tricked like fools, because it's natural, that's what they're for. They're not looking for our demand, but to create the demand we're looking for.
Lower prices increase consumption without meaning, consumption without a need to back it up. Many of us will buy things we don't need simply because it's an opportunity we can't pass up. This is the concept on which fast fashion is based; a model of mass production that makes prices cheaper and tends to shorten the time between seasons, creating smaller collections that are not renewed, but give way to new ones, provoking in the consumer the false illusion that the garment is limited.
This model is seriously affecting the environment, placing the fashion industry among the most polluting that exist.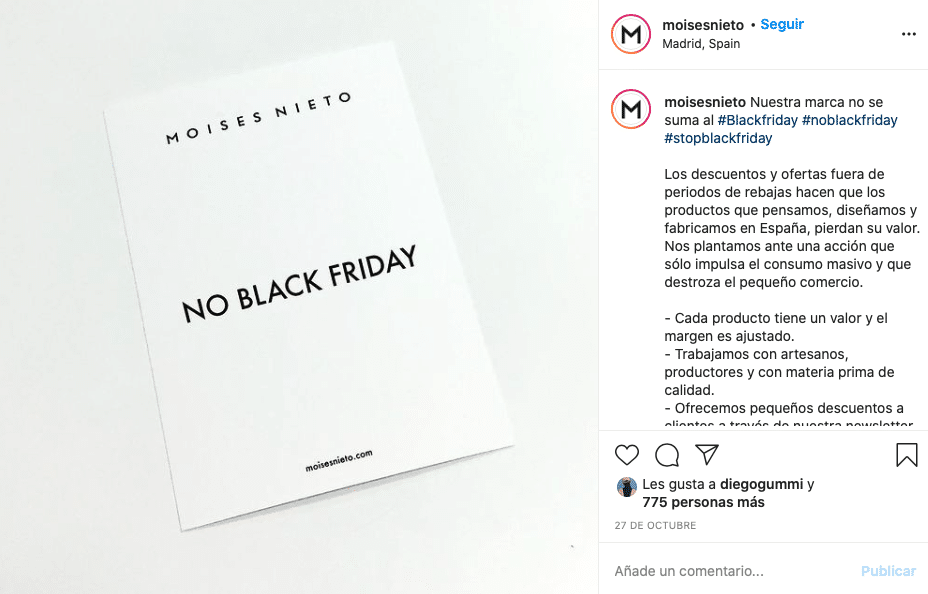 Several brands have expressed their dissatisfaction with the direction that fashion is taking under the hashtag #noblackfriday. They are betting on unique products, with a more sustainable production that guarantees a responsible consumption. This is the case of the brand Moisés Nieto, which in its Instagram account explains the repercussion of the price drop on the local industry and expresses its support for quality production as opposed to mass production.
Ecoalf, a brand that defines itself as sustainable with the planet, raises awareness in Instagram about the repercussions of mass consumption. It does so through data, such as the fact that more than half of the clothes produced are thrown away after one year or that 97% of the garments are made from virgin materials.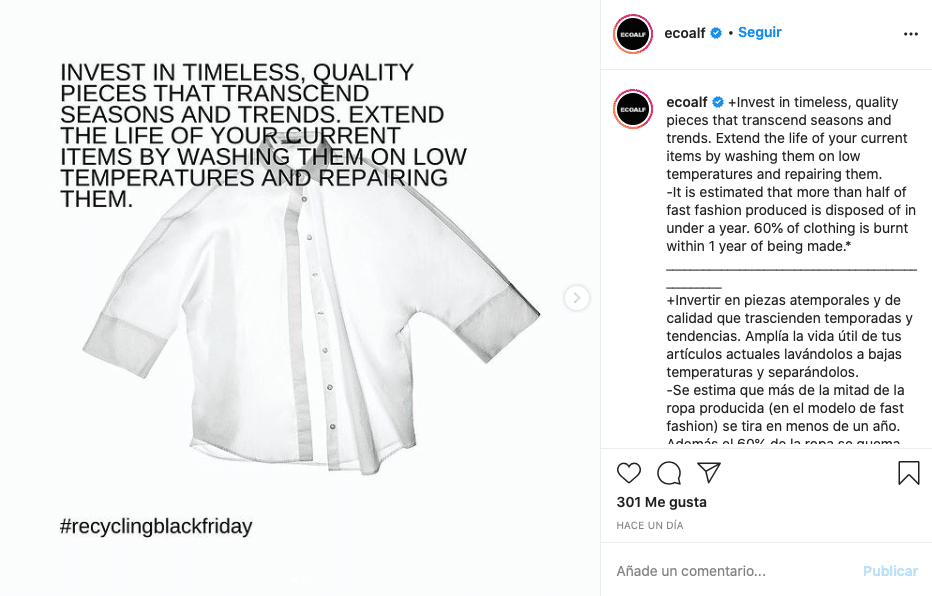 The balance between production and the environment is a challenge that we have ahead of us as a society, because it is clear that this model is unsustainable over time; if we continue like this, sooner or later we will see the limits of this economy and it doesn't look like a very promising future.