READ IN: Español
If there's one thing that characterises GCDS, the Italian luxury streetwear brand, it's its flamboyant style and intentional brand excess. This fits in perfectly with Bleumode's tastes, which has led to an appealing collaboration.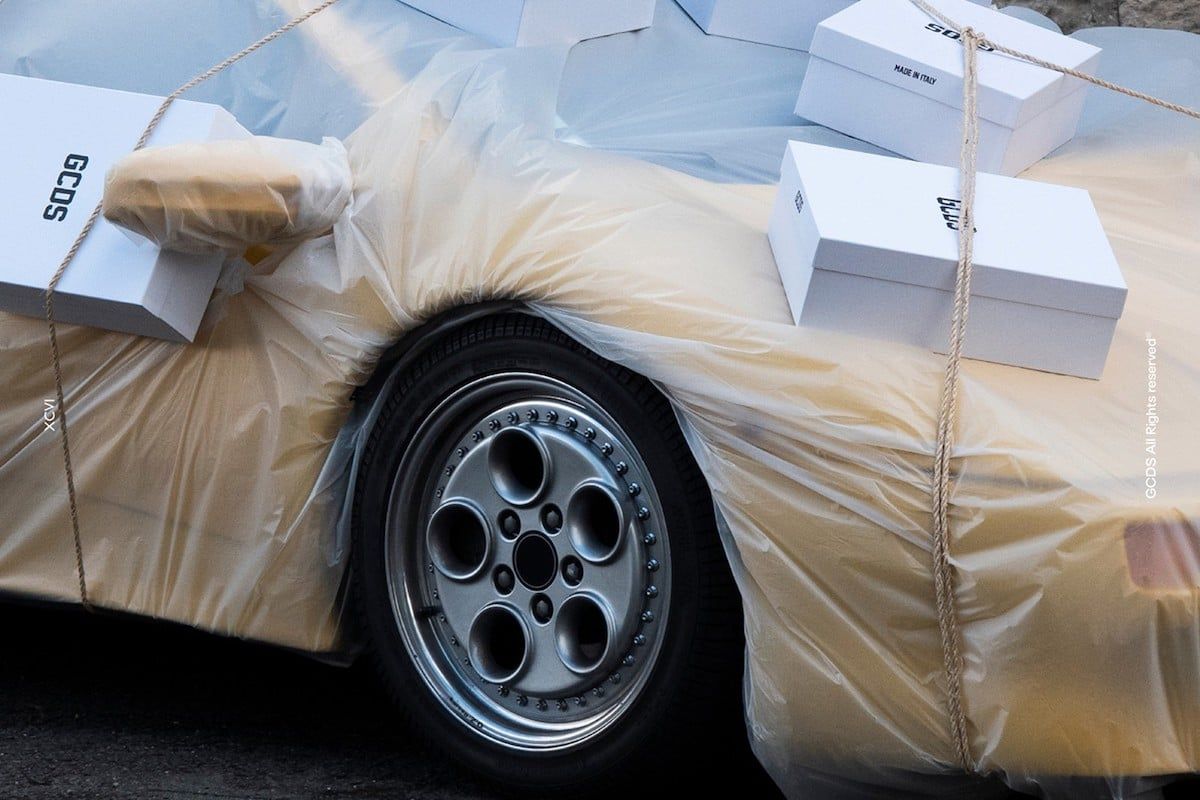 Julien Boudet, popularly known as Bleumode, experiments with the GCDS logo, varying its proportions and design. The aim? To design an interesting campaign that, judging by the images, could be an extension of the artworks presented by the photographer in the 'FORGET ME NOT' exhibition. These showed different sports car models adorned and wrapped in the logos of well-known maisons.
It is a celebration of the power that the Italian brand's logo has managed to accumulate over the last six years. A cult of the four letters of GCDS (God Can't Destroy Streetwear) through the reduction of objects to basic silhouettes, in this case a car and a motorbike.
As for the garments featured in the campaign, we find transparent, tight-fitting and furry pieces, following the brand's characteristic line.
Check out the gallery below to discover the latest from GCDS x Bleumode: