READ IN: Español
Blumarine capitalizes on the resurgence of the 2000s aesthetic for its SS22 season by taking a swipe at the table. With a collection as retro as it is sexy, Nicola Brugnoli reimagines Blumarine's new it-girl with the aesthetic charm of Y2K.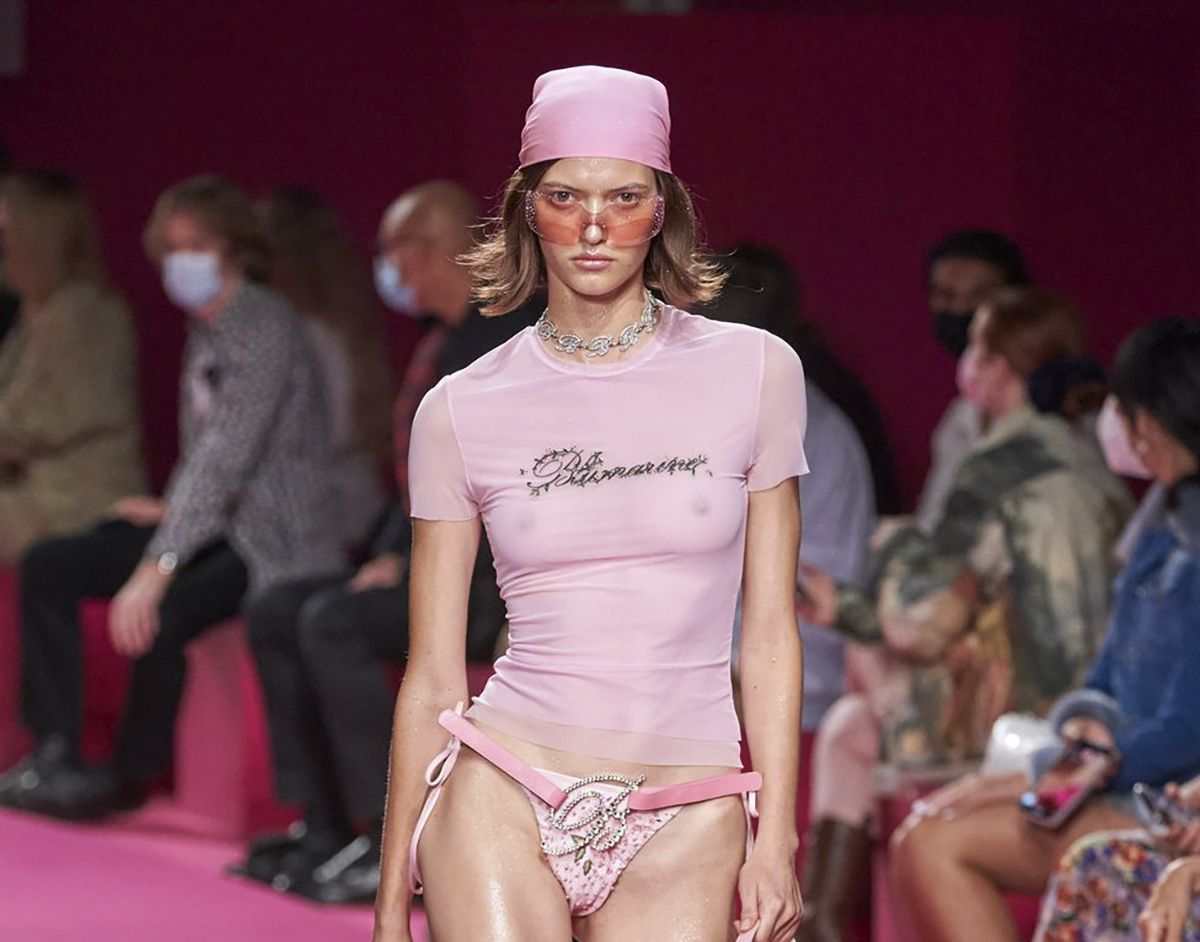 It's common knowledge that Blumarine is a loyal follower of the Y2K aesthetic, but the brand has used the return to the live runway to further assert its love of turn-of-the-century kitsch madness.
"Sensuality, femininity. Free spirit. Seduction is playful and fun, a bit irreverent and cheeky. Seductive. Naughty. A fun and creative mashup, without rules. Spontaneous, almost naive. To show off, play and seduce.
It is the season of a new romanticism: modern, sensual, naughty". This is how the brand describes the new collection, "very Blumarine".
The new Blumarine It-Girl lacks nothing. Thick belts, mini skirts, denim and butterflies dress the new Blumarine girl without leaving aside the subtlety that we see in translucent and fluid fabrics, also present in the collection.
Forget that the aesthetics of the 2000s is very hackneyed, because the new sensation of Blumarine SS22 aims contagious….