READ IN: Español
The Italian fashion house Bottega Veneta has recently launched its campaign for the FW19 collection. Once again, photographer Tyrone Lebon and the firm's creative director, Daniel Lee, are seen to conceive an exquisite project for its simple elegance. Last season the two geniuses worked together on the SS19 campaign.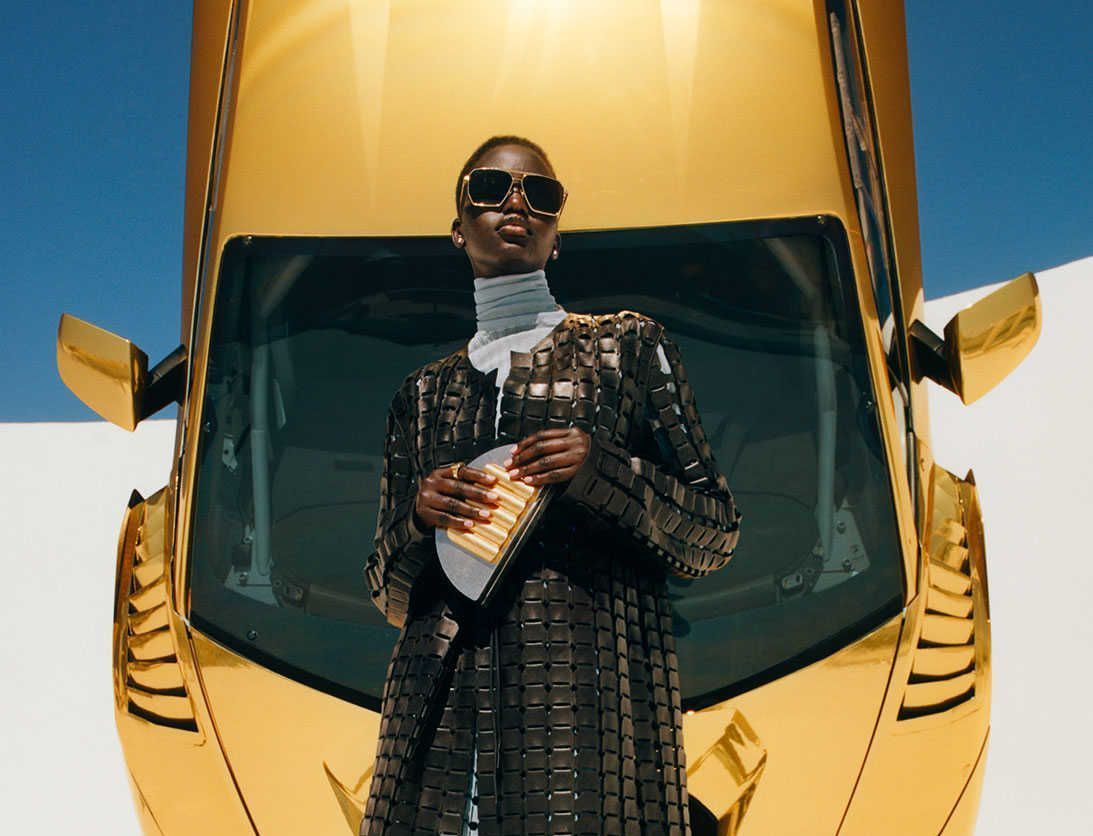 Perhaps for some the most striking is the golden Lamborghini that accompanies the models in the photographs taken by Tyrone Lebon. True, the gaze flies unconsciously in the direction of the vehicle's luxurious aerodynamic line; its vertical position and its gravity challenge.
But what really catches our attention at Highxtar is Bottega Veneta's brand twist. The Italian company joined the Kering group in 2001, when its sales were going through a rough patch. It came back with the idea of doing what they knew best: their unique craftsmanship technique, the "Intreccitato", which consists of a system of braiding the working material. A sign of identity that continues to this day.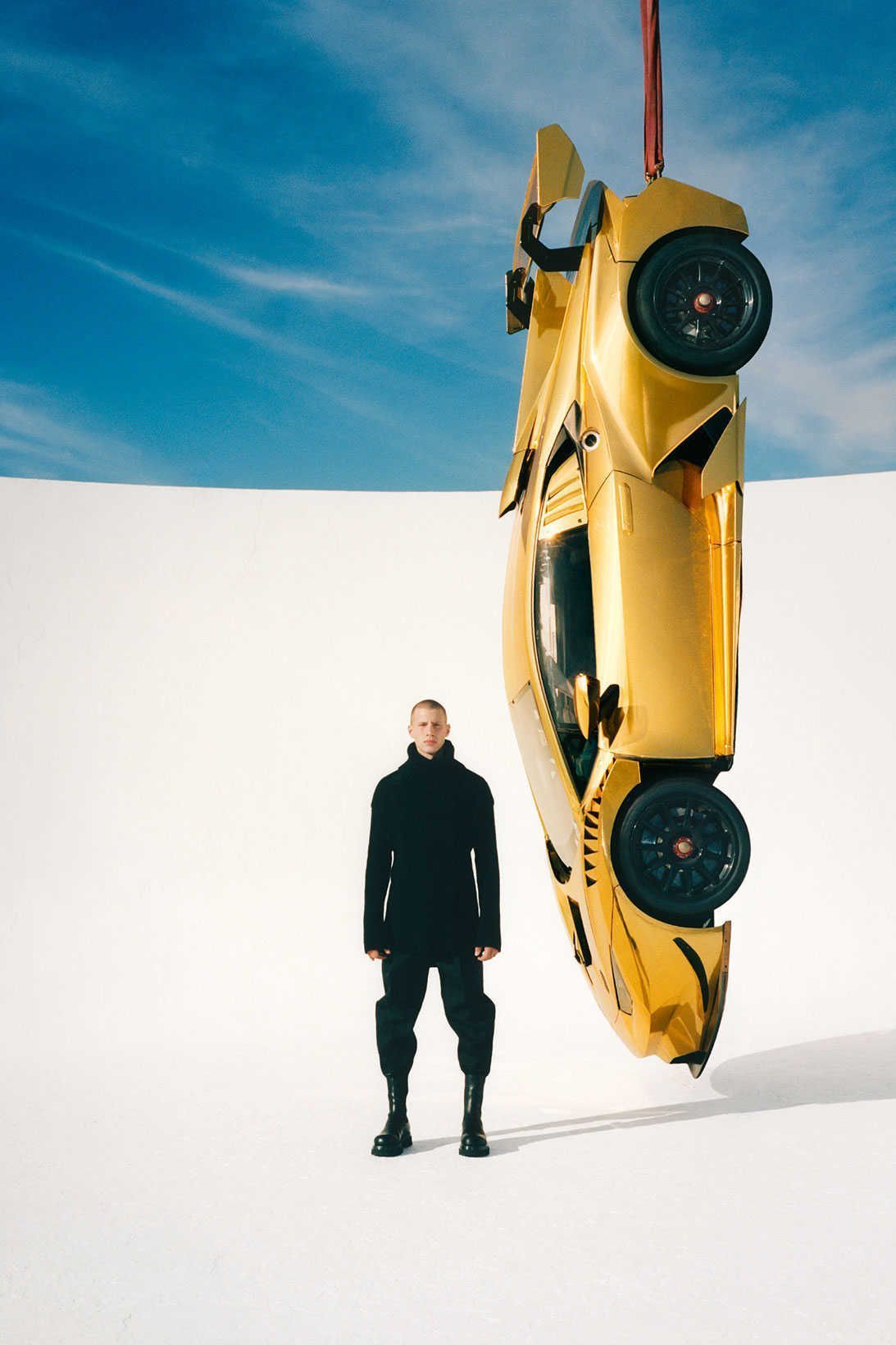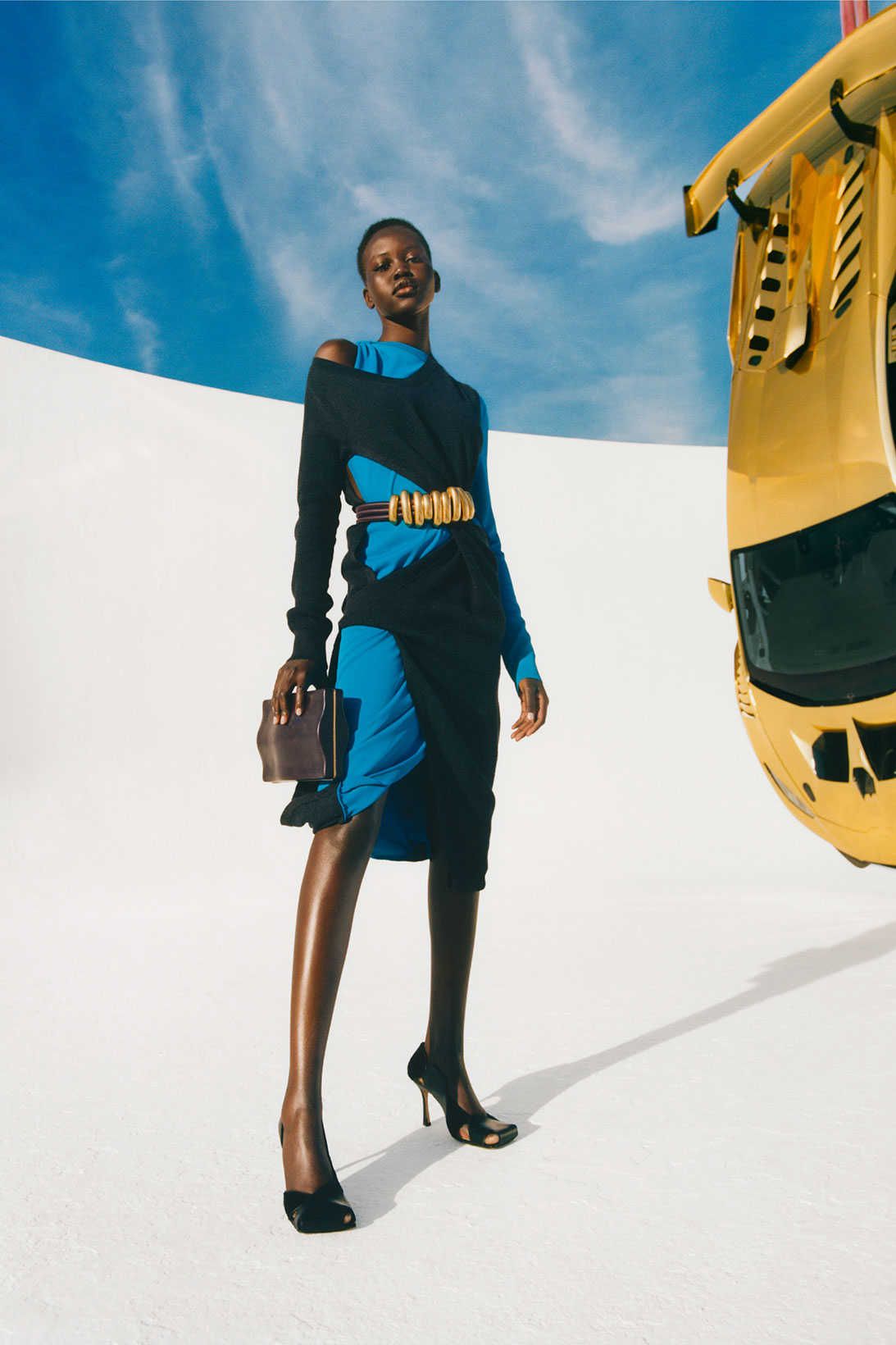 <<Bottega Veneta challenges gravity with Lamborghini>>
Founded in 1966 in Vincenza -Italy- Bottega Veneta has always been considered an understated luxury firm. A workshop in which both its image and its product have been discreet, conquering the target in short distances. With the turn of the century, fashion began to be linked to the spectacle, celebrities and bling-bling aesthetics of hip-hop culture. The Italian house has maintained a discretion and a character of its own with respect to the new influences.
The quality of the firm is indisputable, the craftsmanship and the extreme care of the finishes and materials position Bottega Veneta as a reference; but it has always remained in the background if we do not refer to the advertising claim. For these reasons, the FW19 campaign forecasts a change of perspective.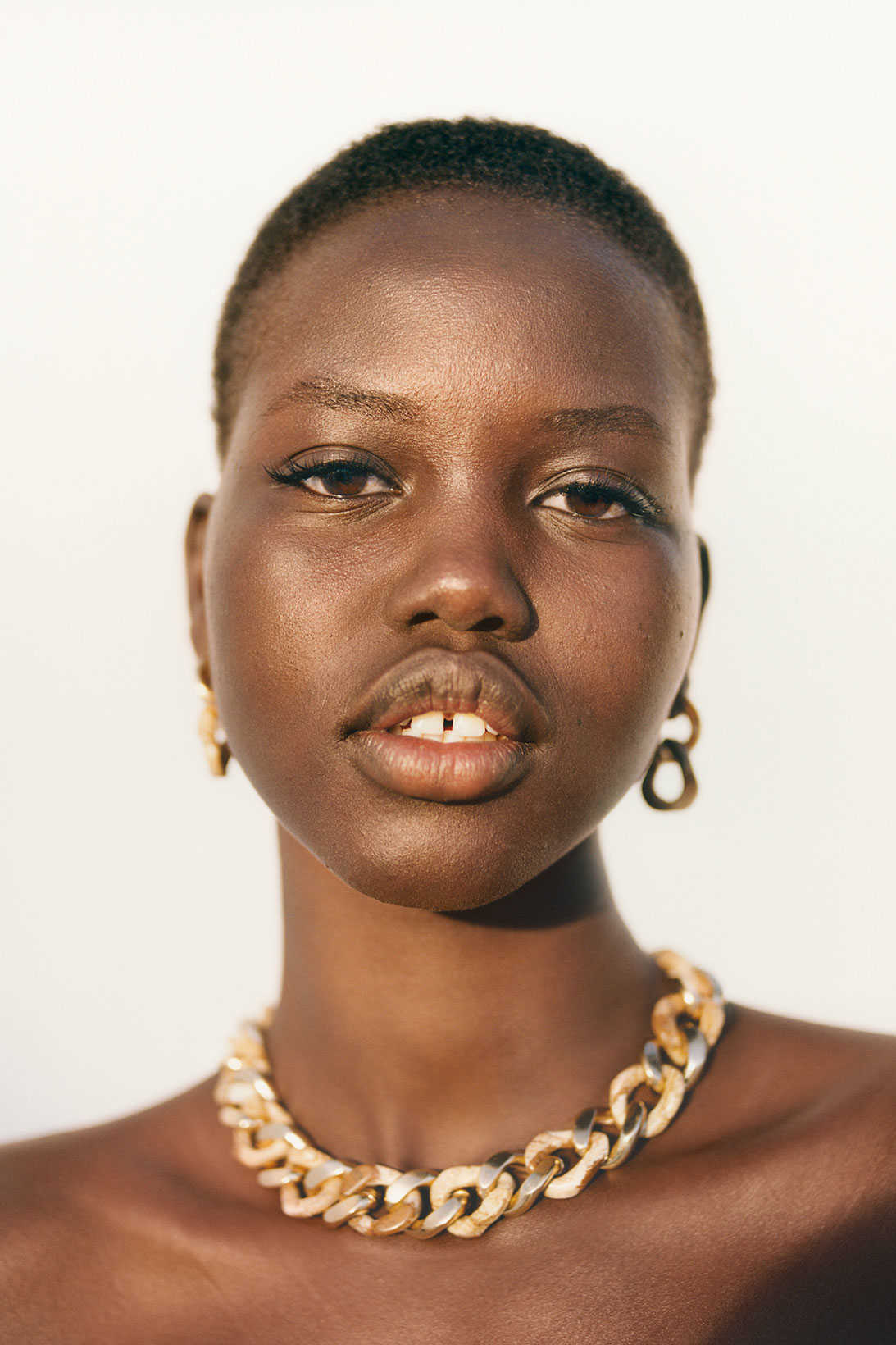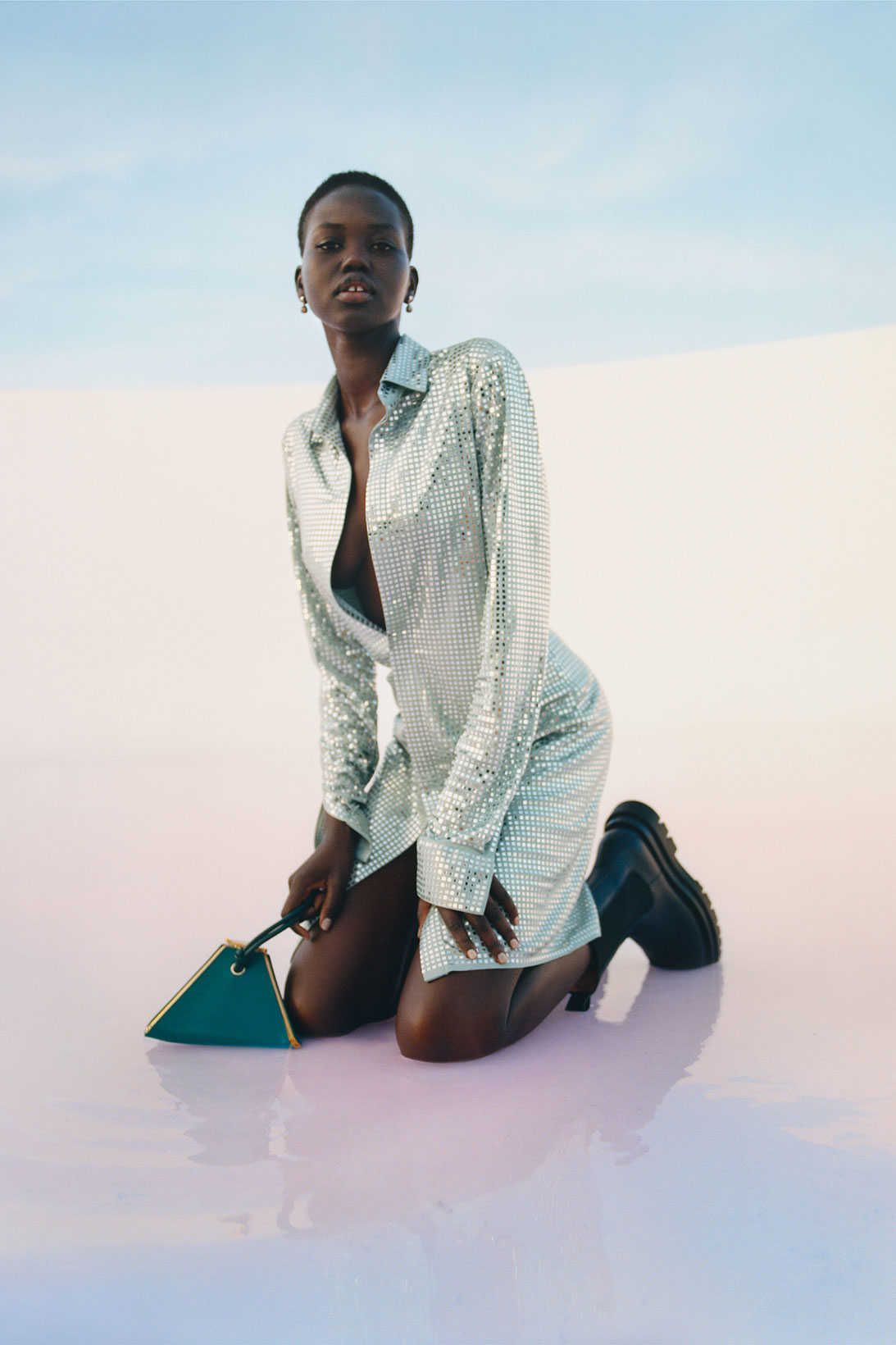 Lebone's work has been mostly focused on granular and medium-light images that contrast with the project for this season's signing. Very luminous, clean and saturated. From Joshua Tree, California, Daniel and Tyrone present the new power of Bottega Veneta in the sensuality of the image, a strong contrast of man and machine.
A groundbreaking lookbook that has hypnotized anyone who has spent a minute examining the collaboration between the two artists.