READ IN: Español
Let's climb- to the chase. Brain Dead's Fall 22 Drop 2 Collection is jam packed with delicious pieces that have been patiently brewing in the Brain Dead ecosystem.
Bright, textured, and boulder than ever, the US brand latest drop is an amalgamation of the carefree and the care-fully constructed. Designed with lads, ladies, and little  fans alike, there's something in the mix for everyone.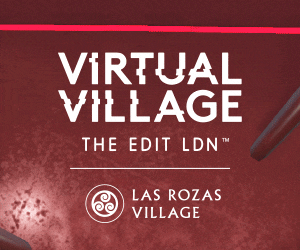 Highlights of the collection include its Zebra Dye Flight pants, new Cozy Embossed Fur Full Zip, Human Hardware Satin jacket, Waffle Snap Front shirt, Teddy Fur vest and many more. I'm about to just list everything in this collection because it's just that good. The designers really outdid themselves again, playing with a variety of textures, new cuts and expansive styles.
Four its forest green convertible skirt, they worked with the unbelievably talented Ema Gaspar to create illustrations that wiggle effortlessly across the material. Her style captures a surreal softness that also worked effortlessly with Brain Dead's burgundy and yellow mesh long sleeve tops.
Other pieces from the women's collection include the vibrant patterned slip dress and equally eye popping mesh button up; rhinestone button up shirt; fuzzy polo shirt; and fuzzy pink crewneck sweater.
But wait- the kids collection may be smaller in size, but the graphics remained as big and bold as ever. Every piece was designed with even more comfort and wear in mind. This time around there are sweatpants, pants, hats, t-shirts and long sleeves for the cutest humans. And not to mention a 16 eyed teddy bear. Keeping it funky for the little ones.
Brain Dead's Fall 2 Drop 2 will be available on wearebraindead.com.