READ IN: Español
Burberry announces its partnership with soccer player Marcus Rashford to launch a new charity initiative to support children's organizations in Manchester, London and New York.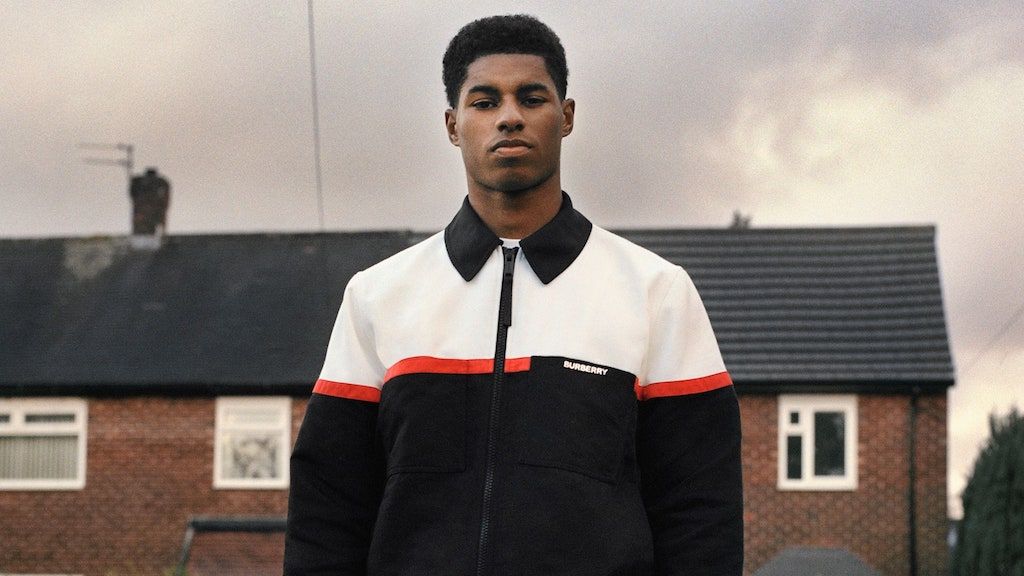 The Manchester United star has become one of the leading figures in the fight against child poverty in the UK. The 23-year-old striker has raised £20 million in donations and food for the food distribution charity FareShare and in October called on parliament to extend free school meals over the vacations. Although the petition became the fifth in British political history to exceed one million signatures, Members of Parliament rejected the proposal.
Rashford, however, is not giving up and continues to fight for every child in need to have a plate of food. Now Burberry has wanted to join and support Rashford's partnership with the food distribution charity FareShare, providing donations that will fund over 200,000 meals distributed through 11,000 community-based charities across the UK.