READ IN: Español
After announcing its collaboration with  Marcus Rashford, Burberry launches a video choreographed by (LA)HORDE that puts the focus on the future and young people. In addition, the campaign aims to support the creativity of tomorrow's voices.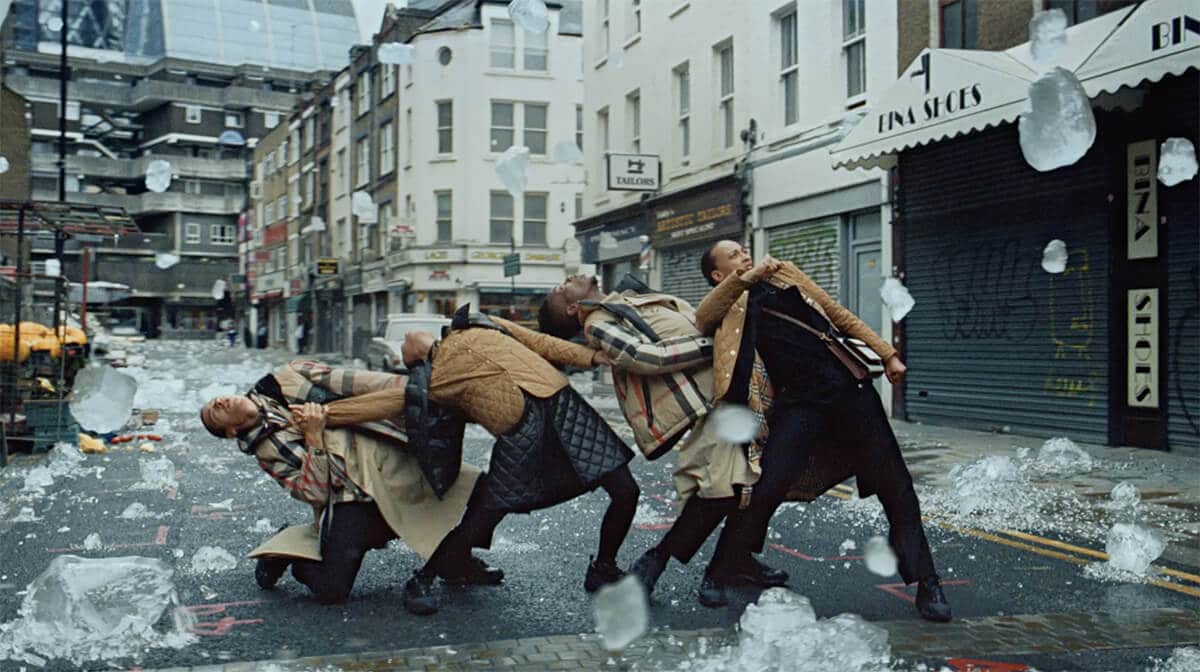 A week ago, the British brand published an emotional letter in its Instagram account in which the Manchester United player addressed his ten-year-old self. "I encourage you to dream, because sometimes dreams are all you have," wrote the footballer. One week later, this very personal message takes shape through the new campaign with which Burberry creates synergies between young figures in fashion, dance and sport.
As detailed by Riccardo Tisci, it is a youth-inspired campaign that "brings together a community of different talents and worlds as one". For this reason, the team that has worked on this project – which includes the directors of Megaforce, the filmmaker Katelin Arizmendi and the production company Riff Raff Films – perfectly reflects this creative approach.
Choreographed by (LA)HORDE, four young dancers walk the streets of London while dodging a hailstorm with their movements. The protagonists cross the urban stage, which is full of independent stores. In addition, they are dressed in the emblematic Burberry raincoats and also with novelties such as recycled nylon jackets or the new Pocket bag. In this way, luxury coexists with local commerce, reinforcing Rashford's initiative to support youth and their communities.
The group of dancers moves from the city to the sea to the sound of a new version of the iconic I'm singing in the rain. And to the rhythm of the music, the models that Rafael Pavarotti has photographed for the campaign pose styled by Ibrahim Kamara.
Find out more about the garments in the collection and the whole campaign on the Burberry website.
CREDITS
Direction: Megaforce
Production: Riff Raff Films
Choreography: (LA)HORDE
Stylist: Ibrahim Kamara
Photography: Rafael Pavarotti
Cast: Chantel Foo, Kevin Bago, Robinson Cassarino and Zhané Samuels