READ IN: Español
Byredo presents Olfactive Stéréophonique, an experimental and revolutionary product collaboration that uses speaker design theory and scent to evoke the meditative effects of ritualistic practice and enhance a listening space.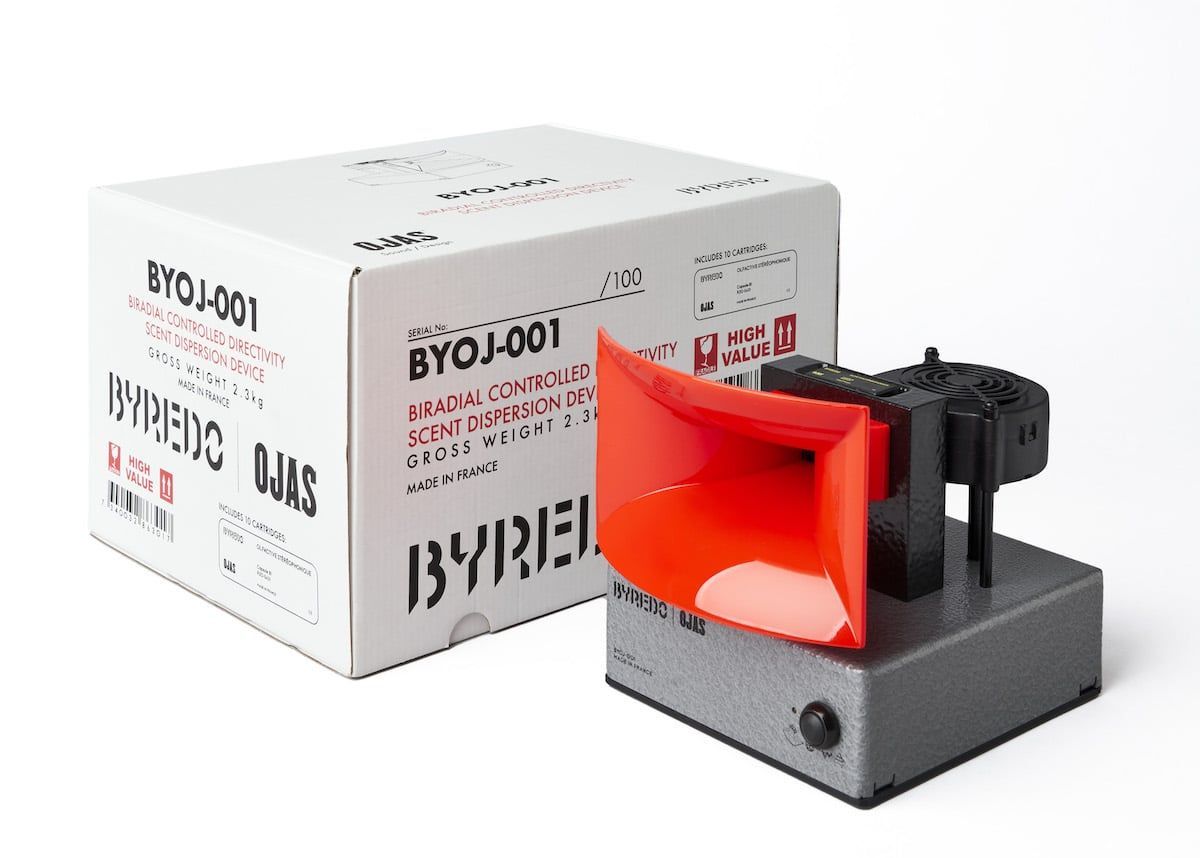 This limited edition piece has been designed by Devon Turnbull, founder of the handcrafted speaker and accessories brand OJAS; and Ben Gorham, founder and creative director of Byredo. This collaboration stems from the duo's shared love of listening to music as a ritual practice; as well as their childhood experiences of Hindu temples; meditation halls and spaces for reflection and worship.
For this collaboration, Turnbull and Gorham set out to design a device that seamlessly integrated an odour and sound system, borrowing theories of acoustic horn loading from loudspeaker design and applying them to odour diffusion. The result is a revolutionary device that can distribute an odour more efficiently than previously thought possible. The BYOJ-01 Biradial Controlled Directivity Scent Dispersion Device is the ideal way to deliver odour in a direct and controlled manner; whether in a listening room or anywhere an odour needs to be used.
Inspired by the incense of Hindu and Buddhist temples, and the evocative smell of ancient wooden structures; Turnbull and Gorham set out to create a scent that helps transition between states of consciousness and evokes a temple experience within a listening space environment.
The process is simple: sit comfortably with a hi-fi sound system and select records that set the tone for that moment or lead to a journey from which you will return transformed. It is a multi-sensory experience, one in which all elements must be considered and where the surroundings and aroma are citrusy. After all, we often sit with our eyes closed, but we can never stop smelling the room.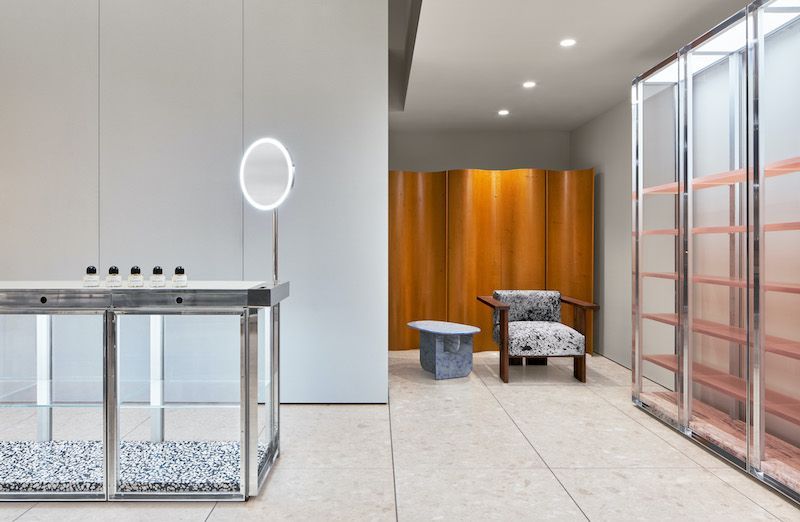 Olfactive Stéréophonique is €980 and is available at the Byredo space in Madrid.