READ IN: Español
C.Tangana throws a flamenco party in the new issue of the Tiny Desk Concert sponsored by NPR. El Madrileño took this opportunity to launch an unreleased song titled 'Me maten', recorded with Antonio Carmona, various artists and family.
For the show, Pucho has not only counted with the presence of Carmona and his family members, but also with the collaboration of artists that already appeared in tracks of the album. Kiko Veneno, La Húngara, Niño de Elche, Alizz or Ketama themselves have accompanied the singer in this acoustic concert hosted by NPR.
After opening with the unreleased track "Me maten" feat. Antonio Carmona, we listen to "Los Tontos", a collaboration between Antón and Kiko Veneno that is included in the album "El Madrileño". "The six of Carmona plus the other six of Pucho", as their voices say, add to this version making it even more complete. After this time of flamenco revelry, C.Tangana performs "Demasiadas mujeres" with a string octet. Once finished, the musicians make a bridge to the next song of "El Madrileño". The octet performs the song "Campanera" while the artist returns to the table where the show began.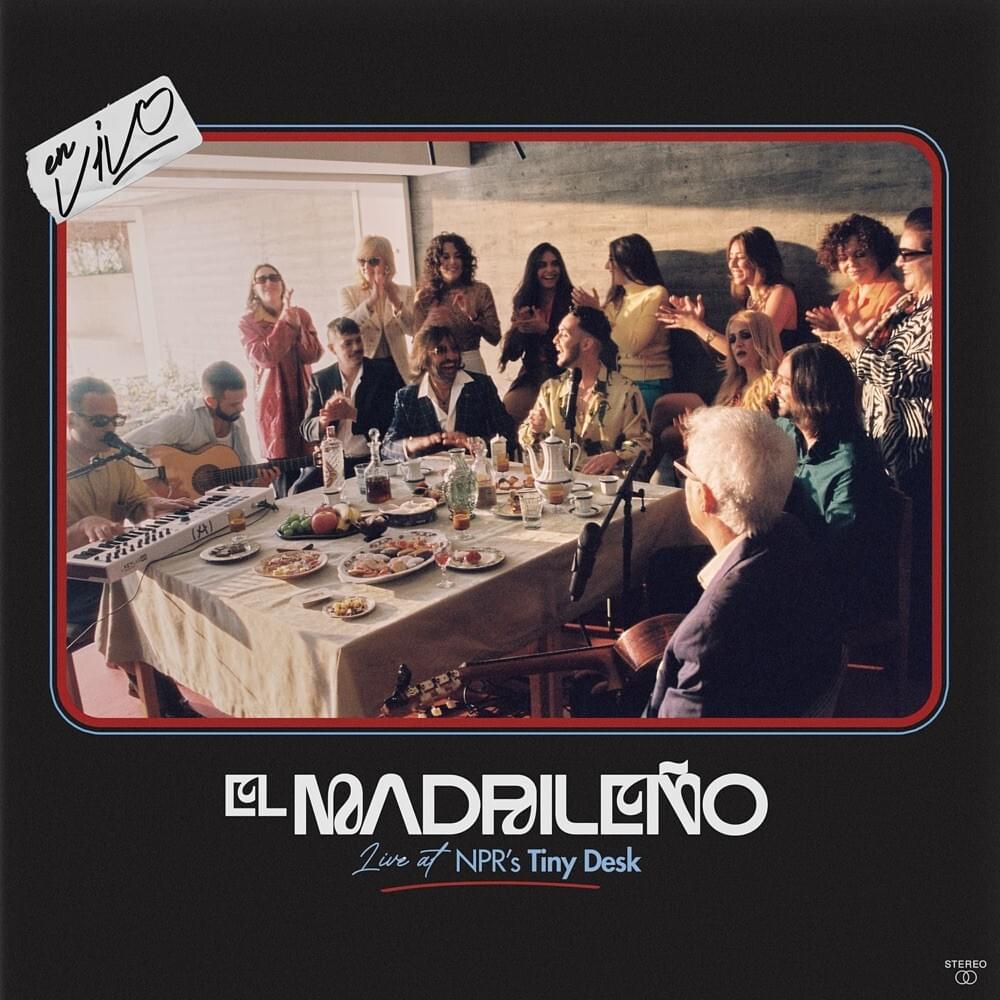 In the same space that was once shared by Ketama and Antón's relatives, we can see now El Niño de Elche and La Húngara and their two indispensable musicians Alizz and Victor Martínez. This is how it ends, with his big hit "Tú me dejaste de querer".
C.Tangana 's acoustic performance for Tiny Desk has been directed by Santos Bacana and produced by Little Spain. In it, in addition to the artists mentioned above, some members of Pucho's family also appear, as in "Ingobernable". The Tiny Desk acoustic was recorded at Casa Carvajal, Madrid, as well as "Comerte entera", also from the "album of his life".
His appearance on Tiny Desk Concert is a major international breakthrough for the artist. These NPR performances are starred by great artists such as Dua Lipa or Alicia Keys. El Madrileño has become the first Spanish artist to star in one of them.