READ IN: Español
CALVIN KLEIN 205W39NYC, under the helm of Mr. Raf Simons, has just launched the lookbook of its Pre-Fall 2019 collection.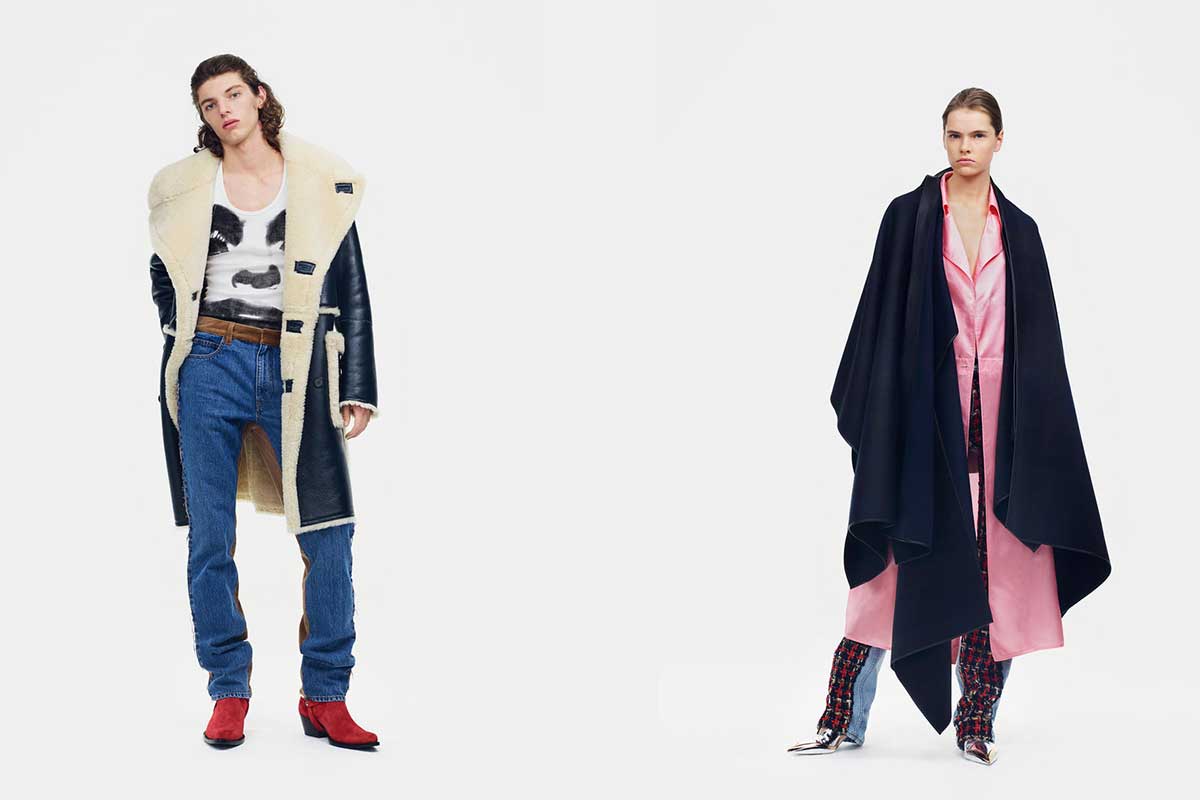 Calvin Klein has asked Simons to reinterpret the way CK fans see "American" aesthetics. For this collection, the 205W39NYC line is impregnated with A-line cuts, whether in women's dresses or men's long coats. Texture and color play a big role in a subtle cry to the 70's represented by vintage tones, earthy browns, navy blues and pink tones.
The retro atmosphere is also accentuated by long coats, leather jackets and long blazers, which are carefully complemented by coloured trousers and women's blouses with diffused textures.
CALVIN KLEIN 205W39NYC Pre-Fall 2019
This is not an aesthetics of business clothes, but it is undoubtedly the kind of clothes that Raf Simons loyalists would like to take to the office.
Among other news, Kim Jones conquers Japan with his presentation of Dior Homme.