READ IN: Español
In an era of social and environmental crisis, the climate alarm is echoing on catwalks from Balenciaga to Marine Serre amidst masks, fires and meltdowns. But if we focus on the haute couture scene, it generates debate because of its elitist and 'greenwashed' conception. Is haute couture really ethical despite its limited collections? Can it survive in times of climate emergency?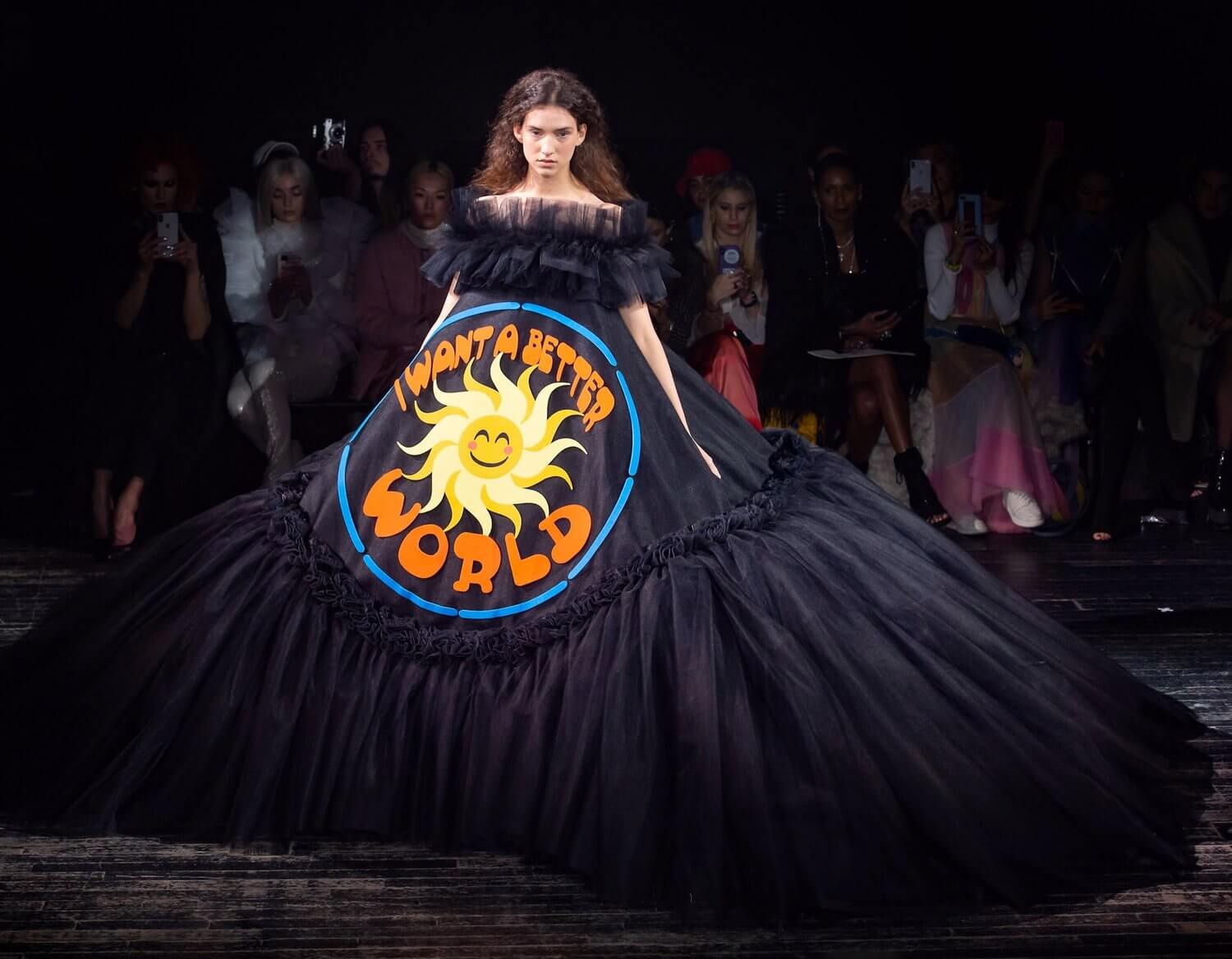 Beyond experimenting, reusing and substituting materials, it would be interesting for the industry to reduce mass production and abolish the 80 ultra-polluting seasons that are generated at the end of the year. And although there is still a long way to go in terms of awareness and reinvention, haute couture is becoming an example of the slow movement in fashion because of its craftsmanship and longevity.
The Couture spring-summer 2020 proposals in Paris, as the antithesis of pret-a-porter, already taught us how to define the patterns for a sustainable future through textile innovation and upcycling.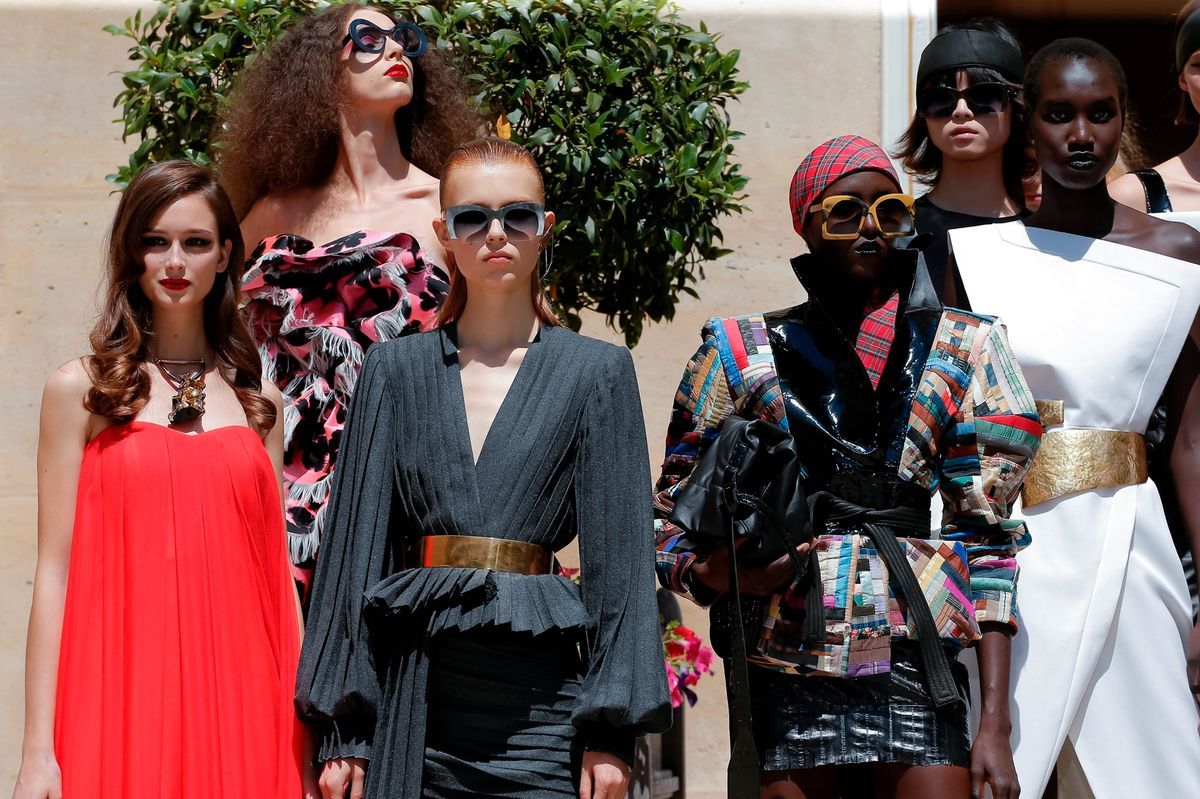 Designers like Ronald Van der Kemp and Xuan-Thu Nguyen projected ecological visions that subverted the system. Van der Kemp's design practice with existing materials and his work with remnants of other firms or old pieces reflected in AW19/20 how a single garment can adapt to multiple forms. His kinetic dresses and four-dimensional pieces changed shape as the cast of models moved down the catwalk.
Xuan-Thu Nguyen is also known for including in its moodboard processes of experimentation with haute couture, through new techniques to create fashion, either with vintage items or dead matter fabrics, as reflected in its upcycled line called 1/Off Paris.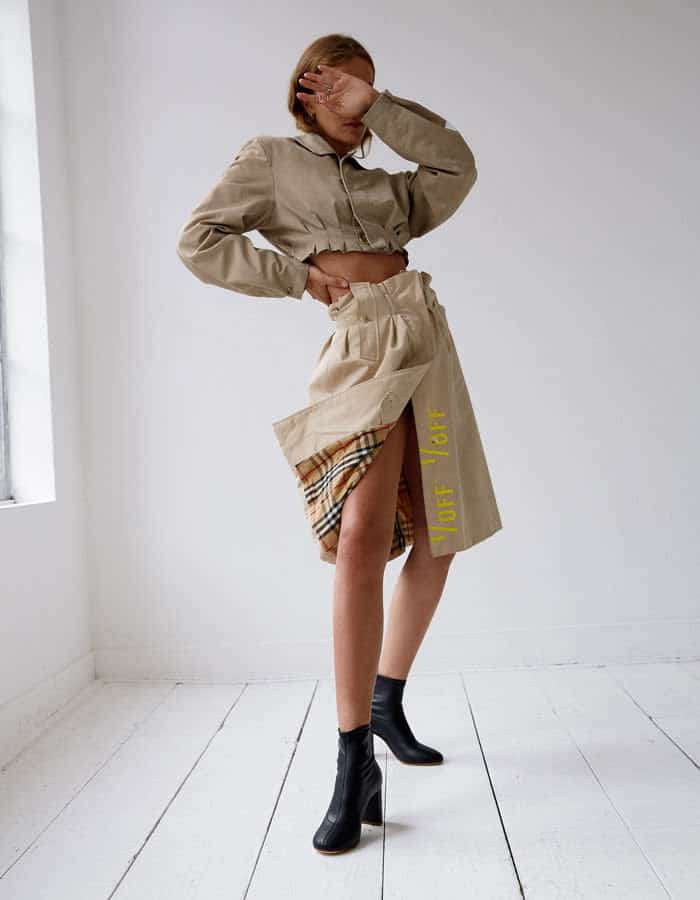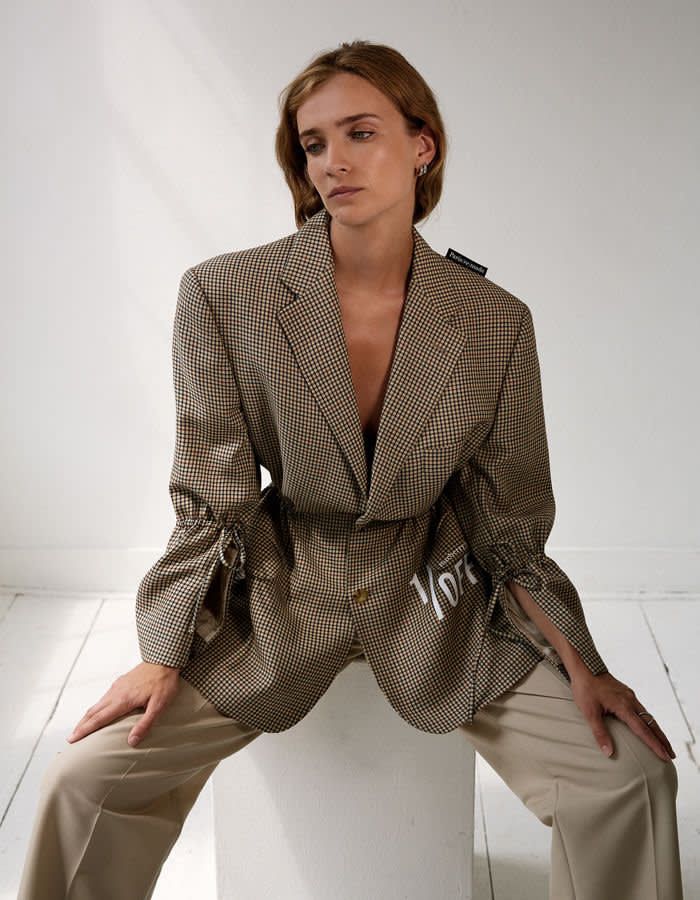 Not to mention how digital fashion is reducing environmental impact. Creatives like Iris Van Herpen have helped build that universe where there are no factories or supply chains, as she did through an ethereal collection based on her eternal passion for textile experimentation, technology and digital clothing. In it, we found codes such as three-dimensional silk dendrites, hand-made sculptural shoes, or 'morphogenesis', which is a revolutionary carving technique in collaboration with Philip Beeseley.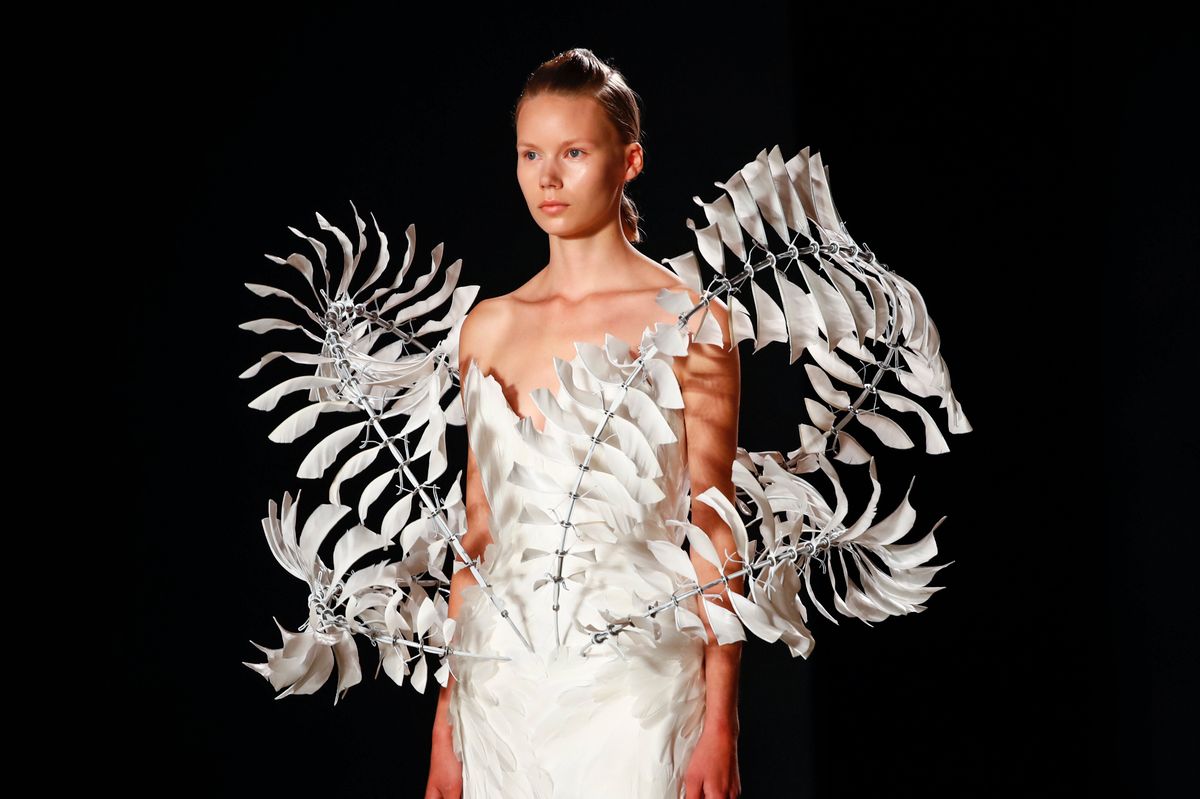 The Dutch designer also collaborated with kinetic sculptor Anthony Howe on the final dress "Infinity" for FW19 Paris: an aluminum and stainless steel skeleton with a delicate layer of feathers that seemed to fly around the model in its center. He also used Tony Ward technology to design a fully recyclable dress printed in 3D using tulle and 33 pieces of biodegradable TPU.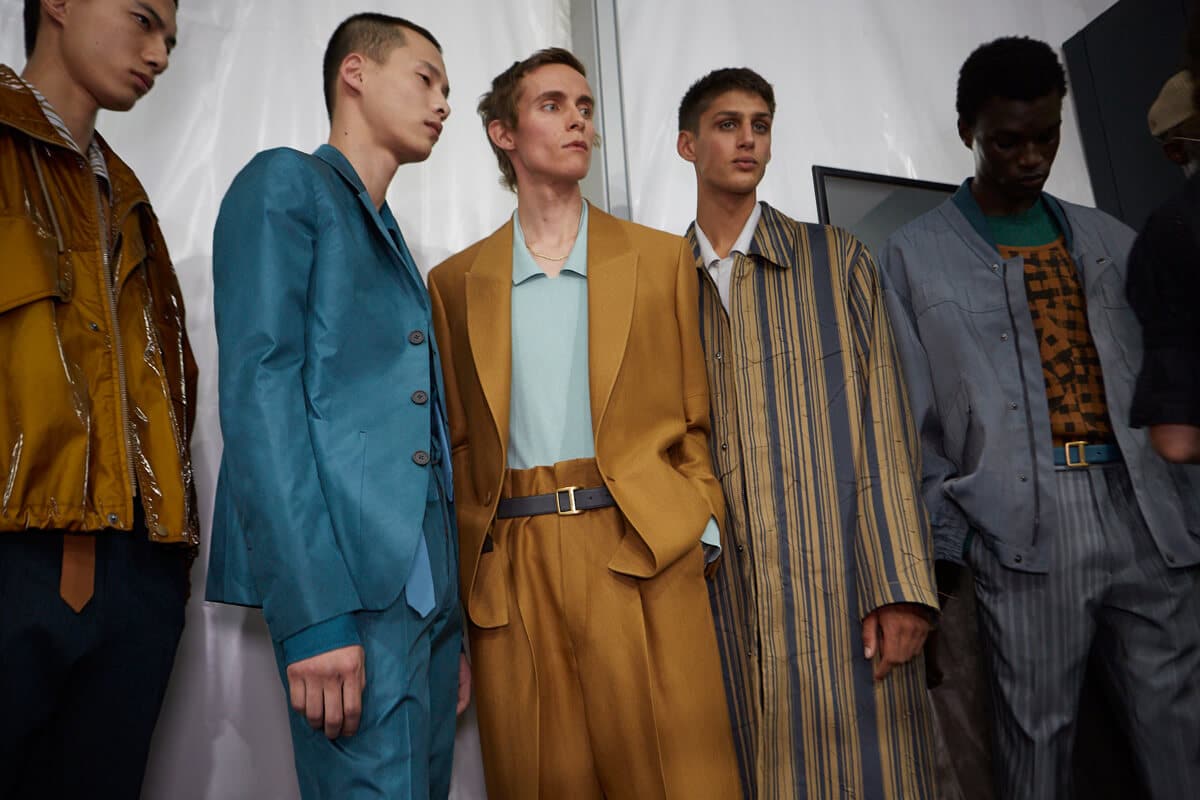 Ermenegildo Zegna's Spring/Summer 20 haute couture show was built on the theme of #UseTheExisting and revolved around a sustainable approach. Alessandro Sartori already communicated then the religion to be professed during the next decade:
"Everything is connected, and everything conveys the same idea: we don't need to create the new from scratch, but we can reuse and reinvent the existing, taking the progressive fabrics out of the discarded ones, translating the traditional techniques into innovative clothing for life, turning an abandoned place into an area of creation".
Stella Mccartney is also doing her bit on this luxury fashion path to sustainability. As a member of the Ethical Trading Initiative and the Sustainable Clothing Coalition, she has set some environmental standards in the haute couture industry. Stella uses some environmentally friendly materials, including recycled polyester and organic cotton, and has a strategy to reduce waste throughout its supply chain. Stella McCartney is already a benchmark in the scene for its use of recycled polyester and plastics along with organic cotton.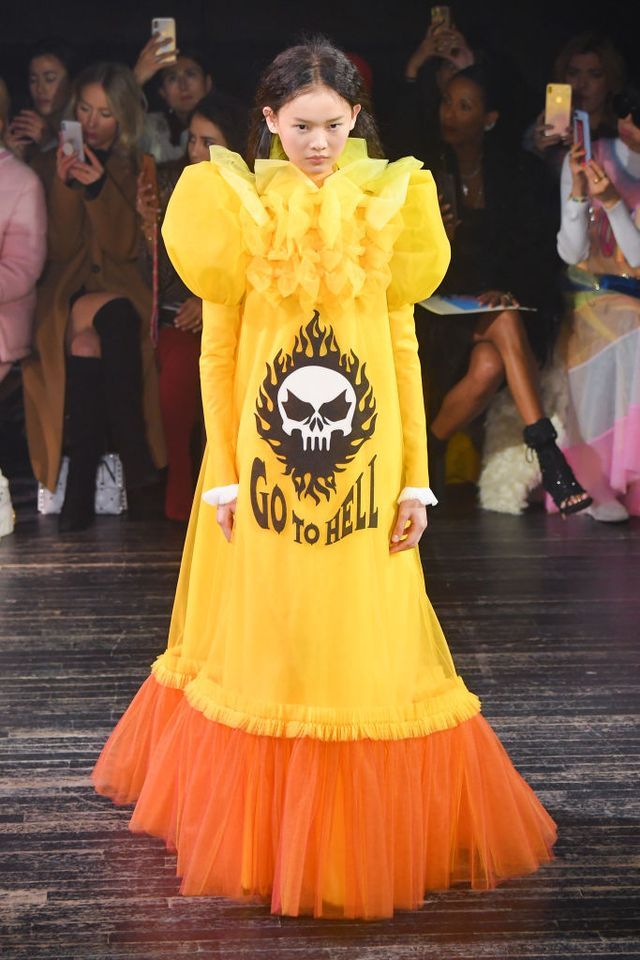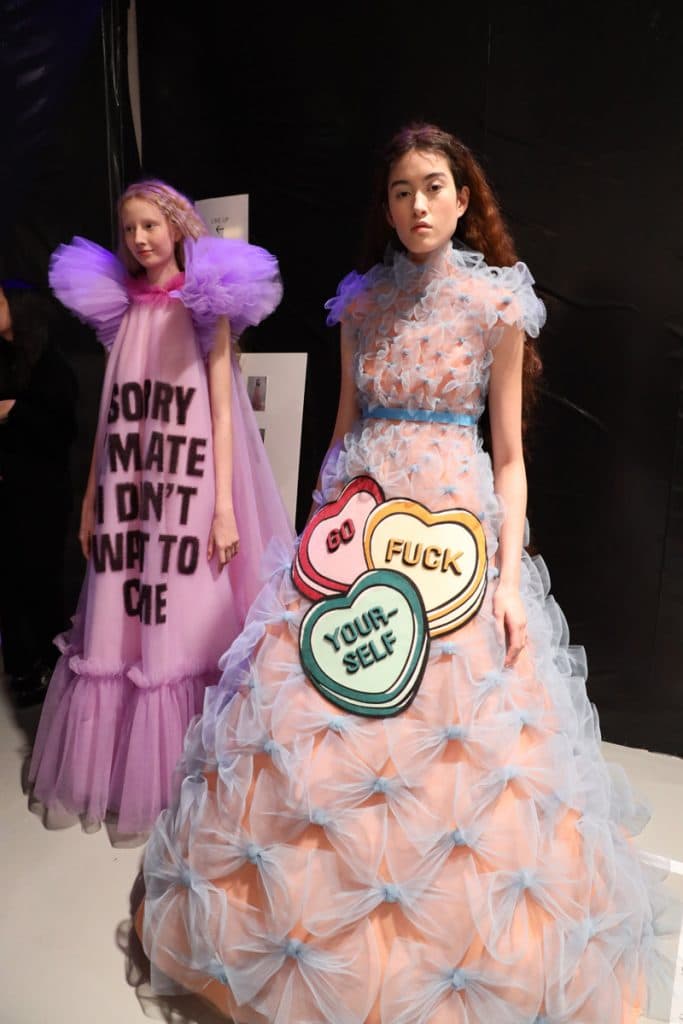 But let's go back to the roots. Viktor & Rolf was one of those pioneers in raising environmental awareness through haute couture with proposals ranging from AW16 to their statement 'Less is more' for SS19 Couture. The designer couple formed by Viktor Horsting and Rolf Snoeren revolutionized the catwalk between tulle dresses and Internet slogans that represented us.
For all these reasons we can say that haute-couture scene is giving birth to a generation that has opened its eyes and activated its conscience. Even so, the struggle must continue, transforming all aspects of the business of the firms so that greenwashing is not the false reality that we have to abide by.