READ IN: Español
You missed Carne Bollente, didn't you? Well, don't worry because that's over now. The brand is back to present its latest autumn/winter 22 clothing and accessories collection: "Cum Together".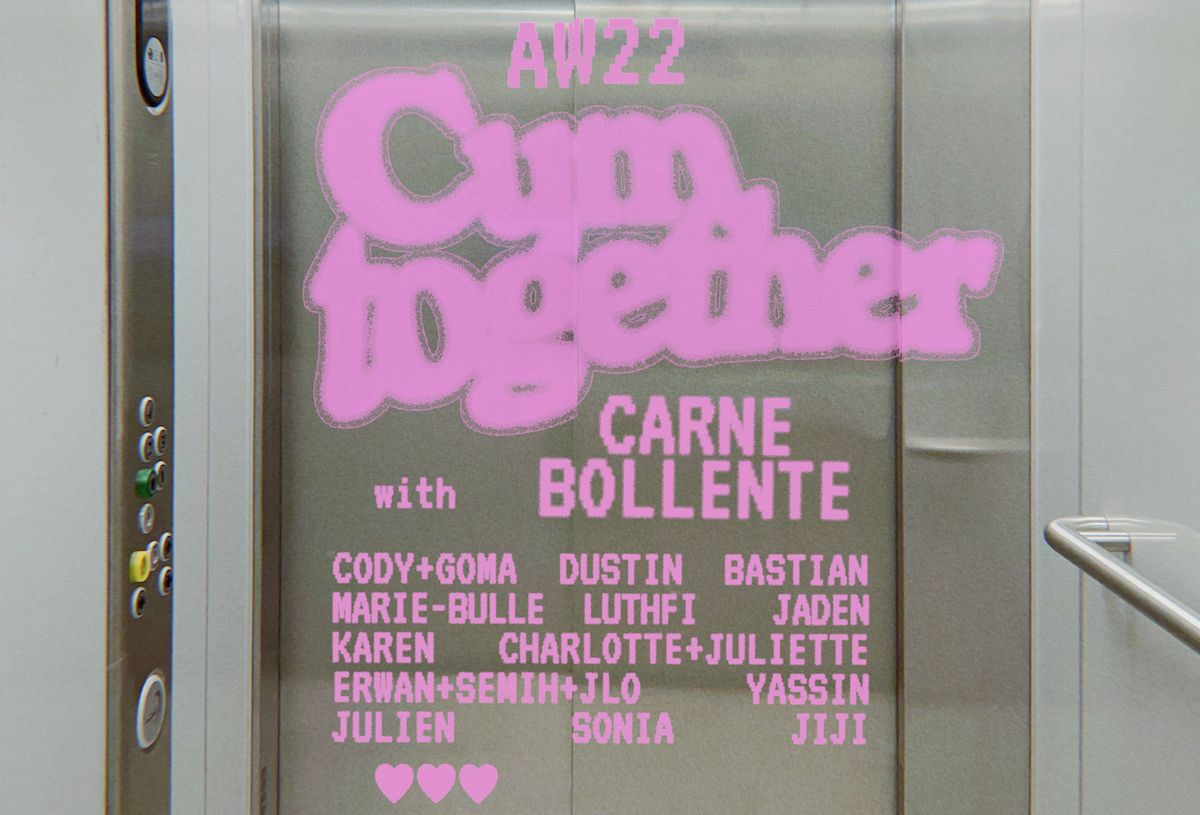 Furthering once again its inclusive spirit and embracing the strength of different personalities through the campaign's cast of models, C.B. has finally unveiled its AW22 proposal photographed in a lift in selfie mode and in a fun way by the protagonists of the brand's lookbook themselves and with the aim of showcasing their beauty and paying homage to the sex-positive movement over time.
This latest proposal from the French independent brand we are referring to above is made up of a wide selection of casual style garments, among which we can find T-shirts, sweatshirts, short-sleeved shirts, jumpers and more, all characterized by a mix of pastel colours inspired by the movements of the 80's such as feminism and punk. In addition and as a novelty, this time Carne Bollente has teamed up with Spanish artist Pepo Moreno to create slogans and include them in different pieces of the collection and with French illustrator Camille Potte to design graphics focused on the pleasures of sex, as well as amplifying the brand's message.
But that's not all, and as the saying goes, there are no two without three, so to complement Pepo and Camille have chosen the designer Vejas Kruszewski to develop representative forms of sensuality, whether it's a kiss or something as simple as a hug.
Stay tuned for more news because Carne Bollente's AW22 collection will be on sale online in the next few months.