READ IN: Español
The Canadian brand Dime of skate style creates a kit of puzzle games of artistic works, and among them is one of the best-known in Spain, the "Ecce Homo" of Borja by Cecilia Giménez.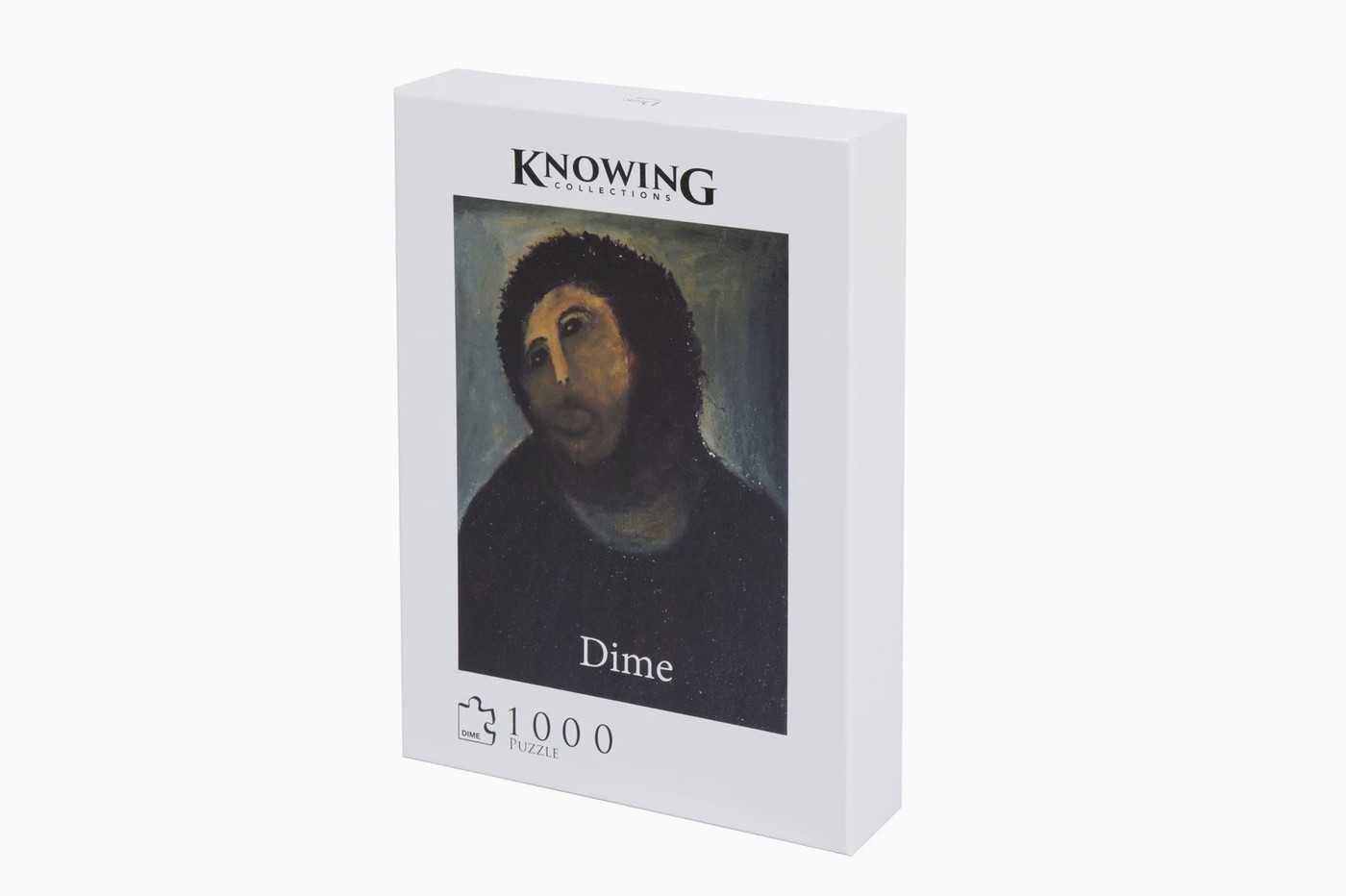 It has been seven years since the Zaragozan town of Borja became news with the famous restoration of Cecilia Giménez's "Ecce Homo". What at first seemed to be embarrassing and burlesque news, finally became the best propaganda to place the small municipality on the peninsular and world map and encourage tourism exponentially.
The 87-year-old Spanish restaurateur, Cecilia Giménez, jumped into the news halfway around the world with her renewed interpretation of "Ecce Homo" by Professor Elías García Martínez of the Misericordia Sanctuary of Borja –Zaragoza– in the summer of 2012. What began as a simple work of rehabilitation of a mural occurred an event of high impact. Painting of modest economic and artistic value has been rewritten as an obligatory tourist stop in the northwest of Spain.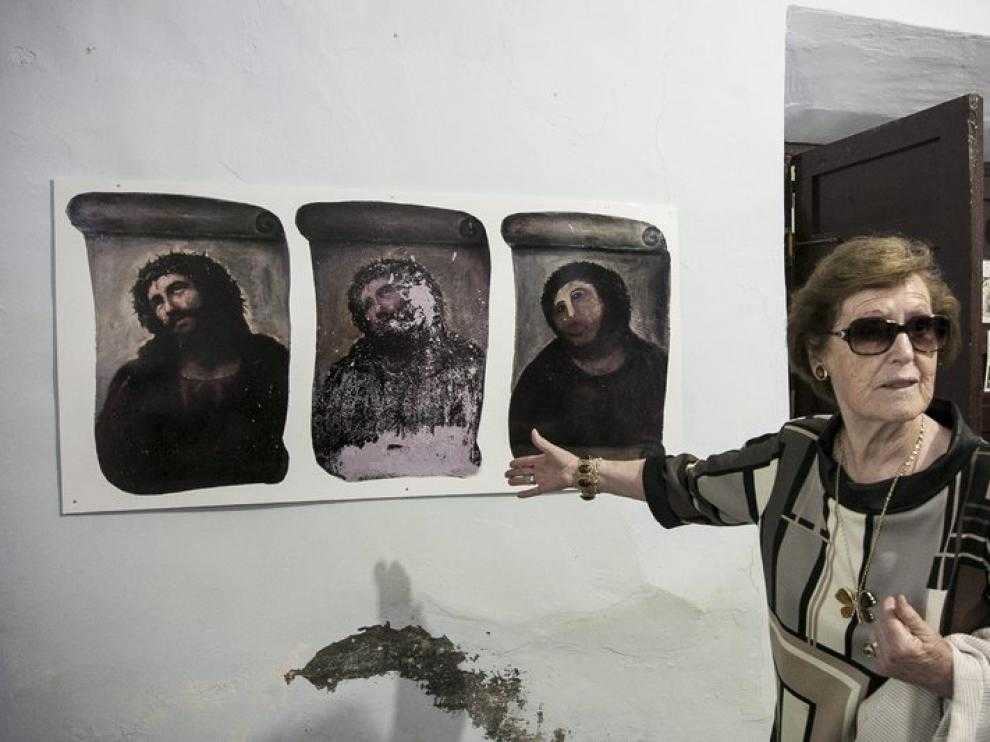 <<Save yourself a trip to Borja, Spain!>>
Not only the national media echoed what happened, but the news spread worldwide, now, it was no longer the work of García Martínez, but Cecilia Giménez. The network was flooded with hundreds of memes, and the face of the restorer became well known, detractors and admirers wanted to be involved and went to Borja to be photographed with the original work of the Spanish women, which resulted in an influence of 3,000 tourists a week in Borja.
The result of this deployment of visitors and the widespread Internet diffusion of the restoration has arrived in 2019 in the hands of the brand skater based in Montreal, Dime, which has created a puzzle of 1000 pieces with the illustration of our famous Cecilia. Available only in its online store the price is around 30€. The attraction of being able to enjoy this work in your own home has been the slogan of the brand for sale: "Save yourself a trip to Borja, Spain!".