READ IN: Español
Laura Pérez ( @laurappz ) | Chromosome Residence is like a drug that alters consciousness. That plays subversion through surrealist art, asymmetries and orthopedic workwear. The nexus between the older generations and the new age, far removed from aesthetic conventions and influenced by the inspirational antithesis. We're talking about the experimental signature that has set the system on fire to infinity.
Fashion is now more art than ever. That is the idea that Rafa Bodgar and Esperanza Berrocal, the creative directors of the firm, injected into Chromosome Residence: the new outsider chromosome without gender. The asymmetries, disproportions and traditional objects merge into conceptual collections with which we make a journey through generations, objects, ages and identities.
The advanced generations become the great influence. They want to convey that they are not out of fashion because they are older. Also, "the crappy", kitsch, the fat, the skinny, the executive… are now the object of inspiration to materialize.
The casting of the models is one of the most eccentric points of the brand. Thus, the live mannequins are part of an unconventional performance: lovers of ugliness, anti-fashion and deformity combine the cast of Residence models. People from Instagram and the street like Coco Kate, Filip Custic, Kito Muñoz and Denys Pivtorak raise – even more – the project.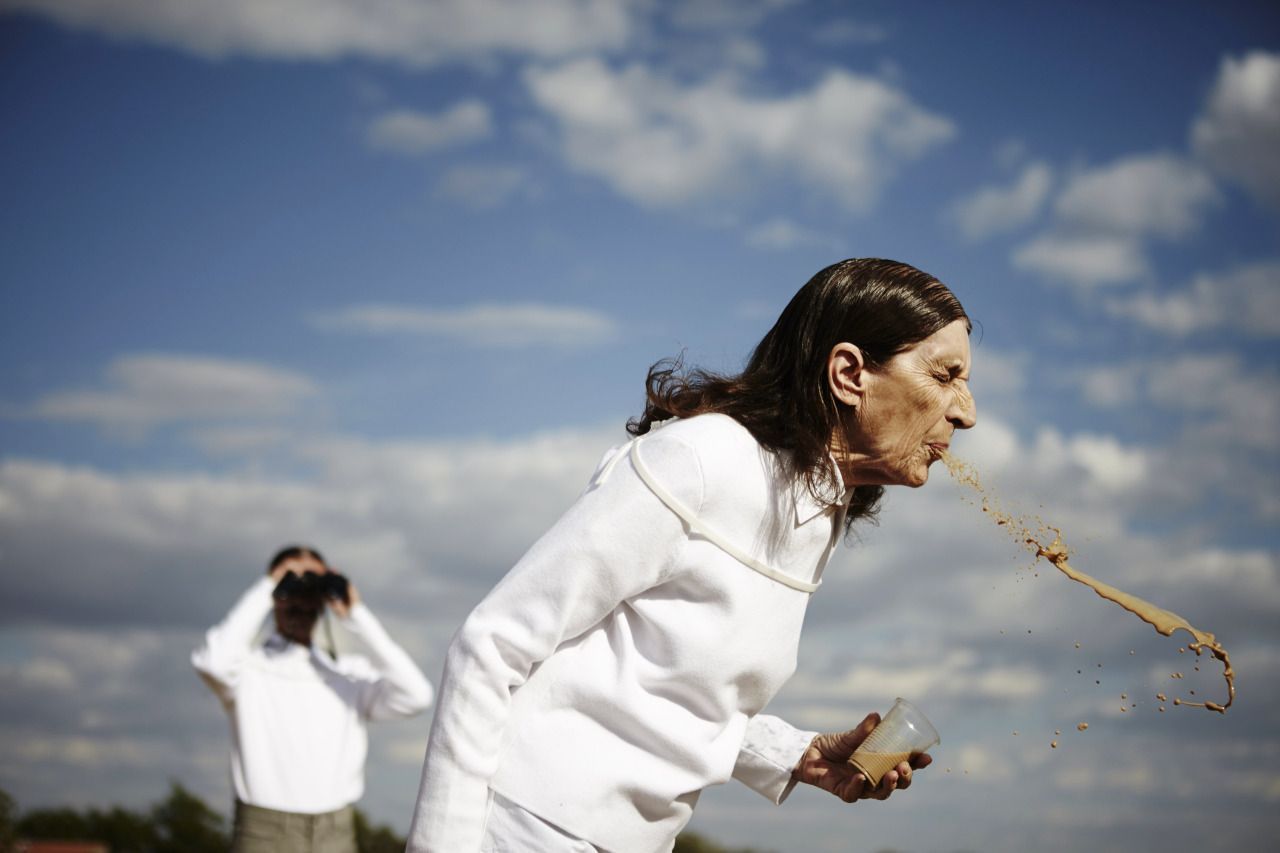 Chromosome has presented their collections two consecutive years in the MBFWM / Samsung EGO framework, and have taken us to another undefined galaxy that makes us vibrate, and open our eyes.
The collection debut spring-summer 2017 was presented in a chapel. Pants with zippers open, asymmetries, tights with pubic hairy, deconstructed feathers with V-neck with napkin for eating and dining table cloth bags. Homeless shoes without soles, suits with ring belts and heeled shoes with crutch base: that was the new concept of emerging fashion.
Chromosome Residence | SS17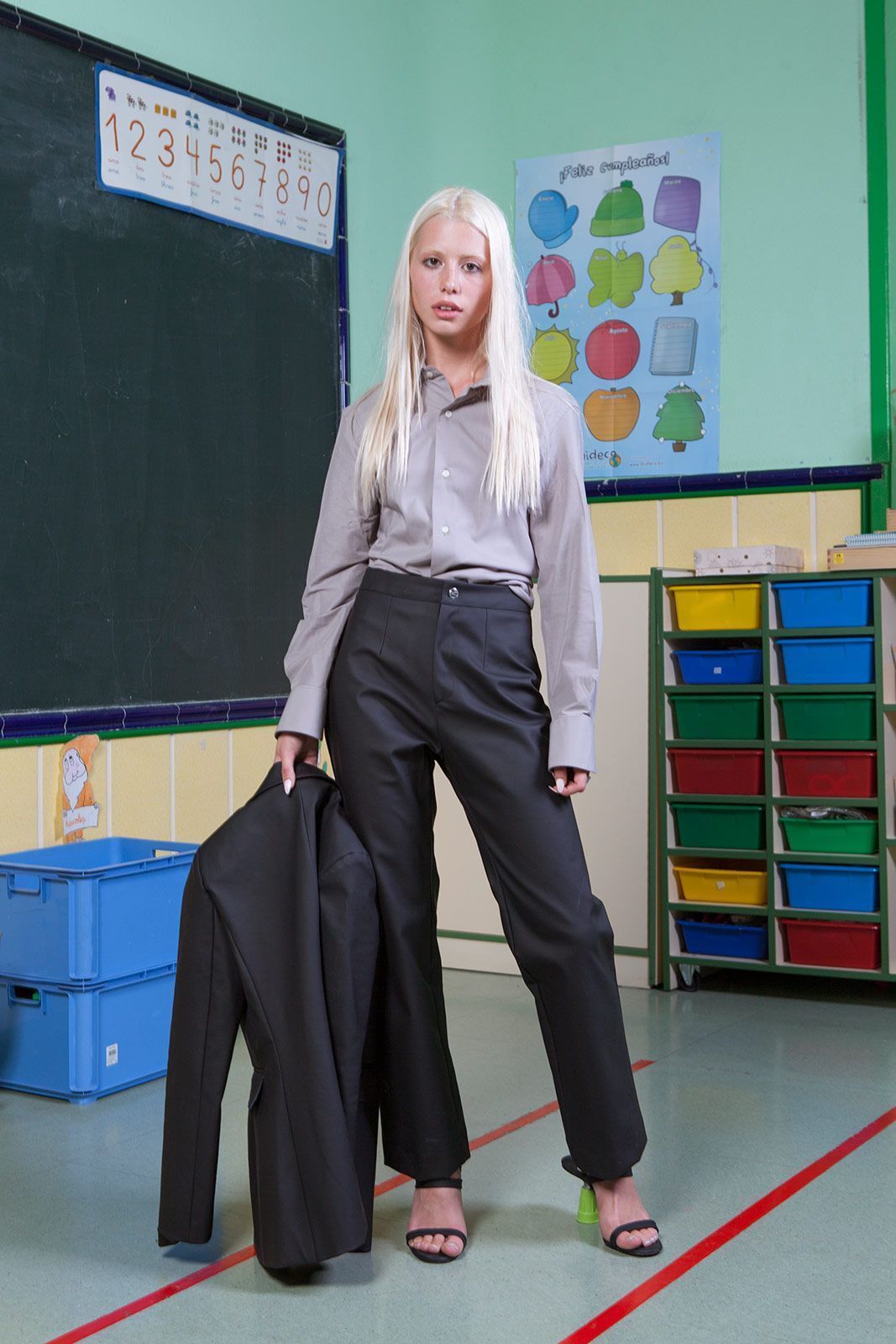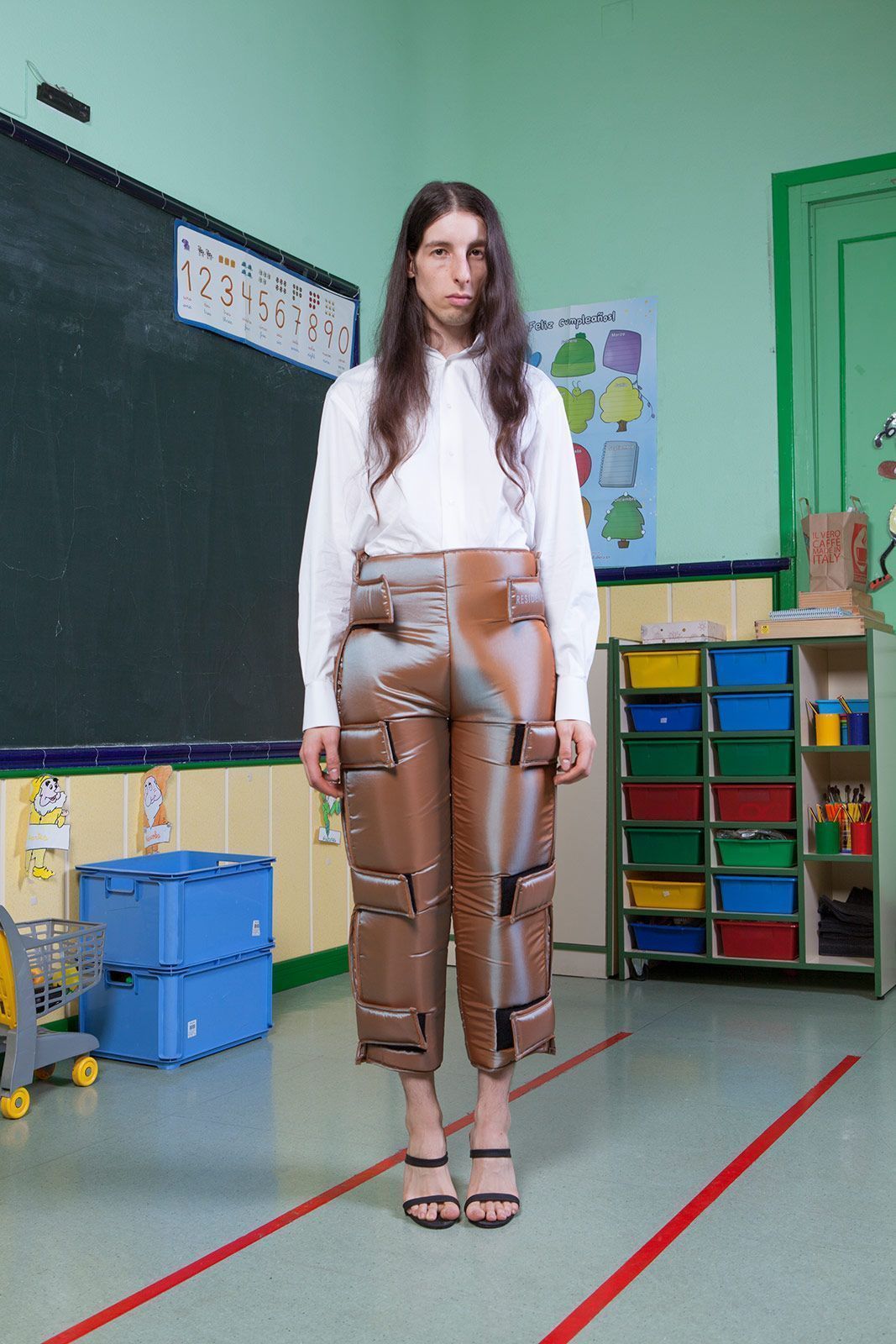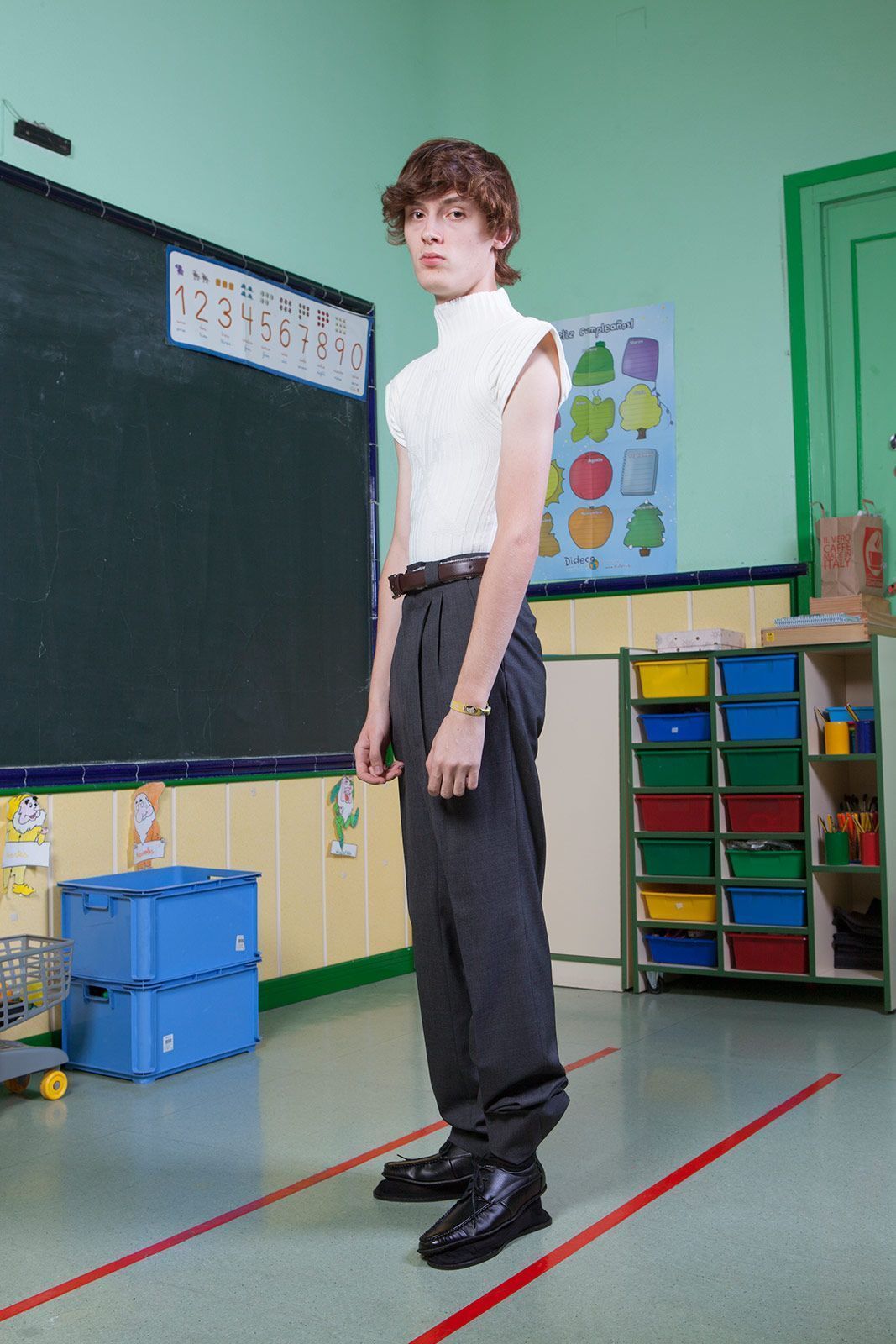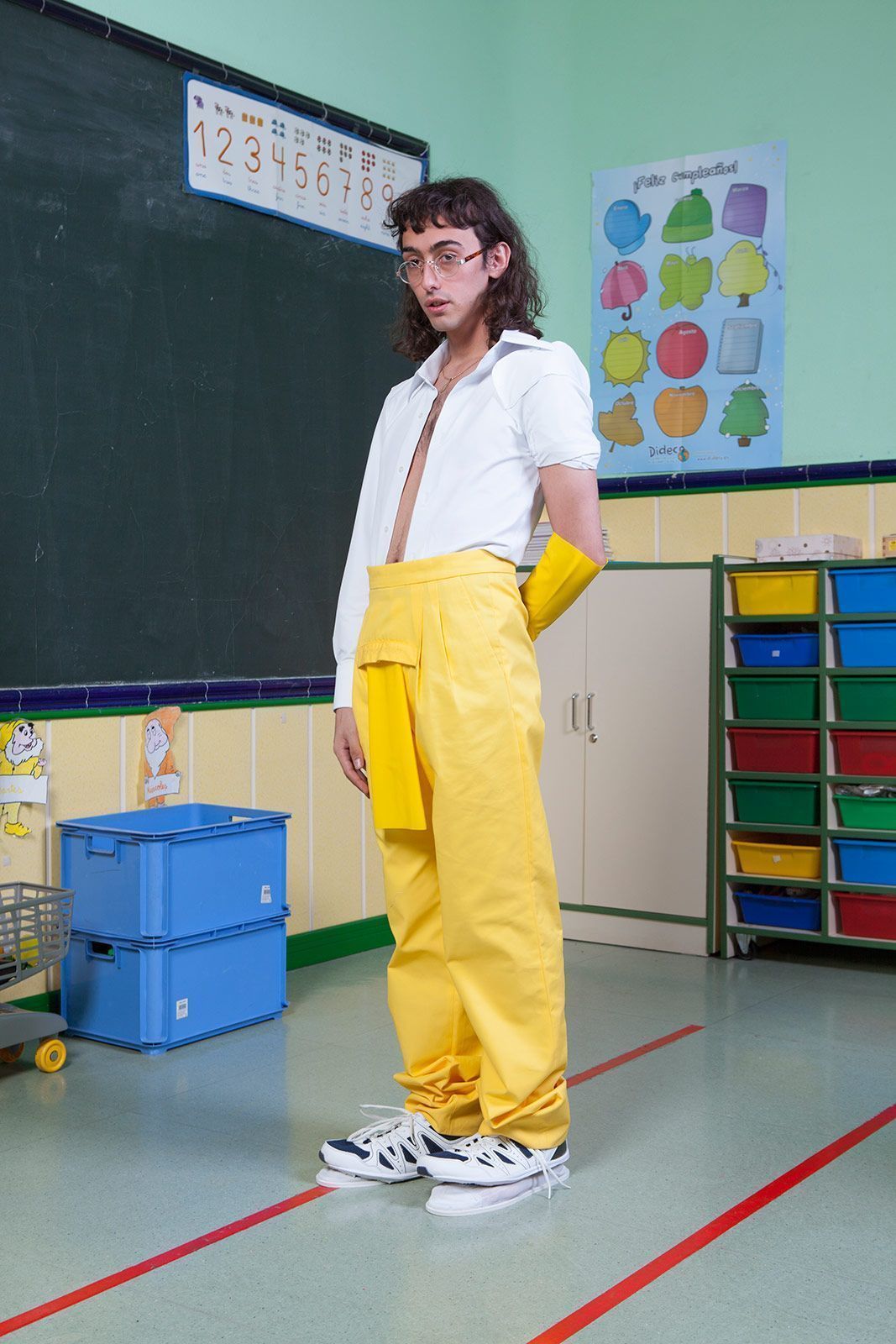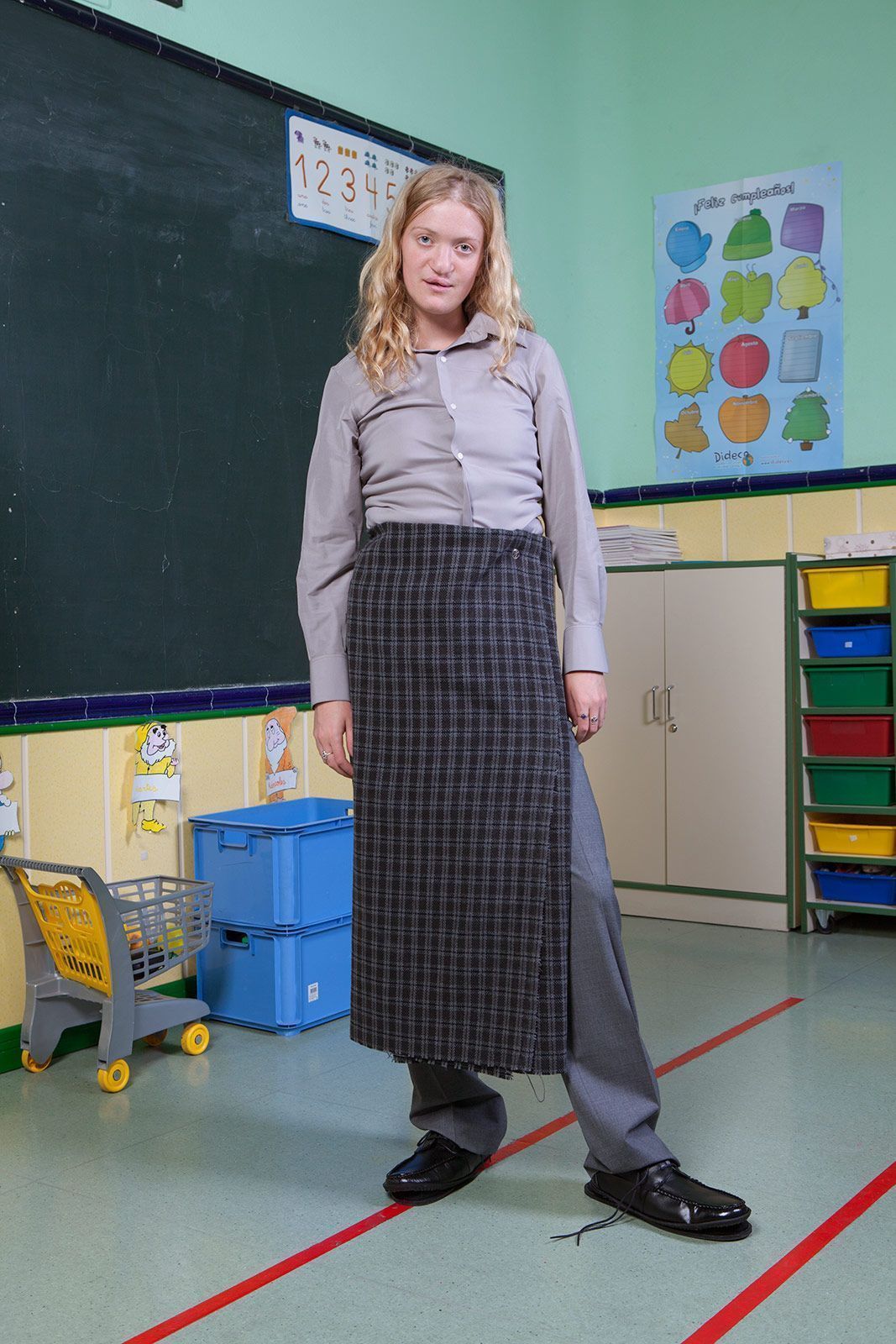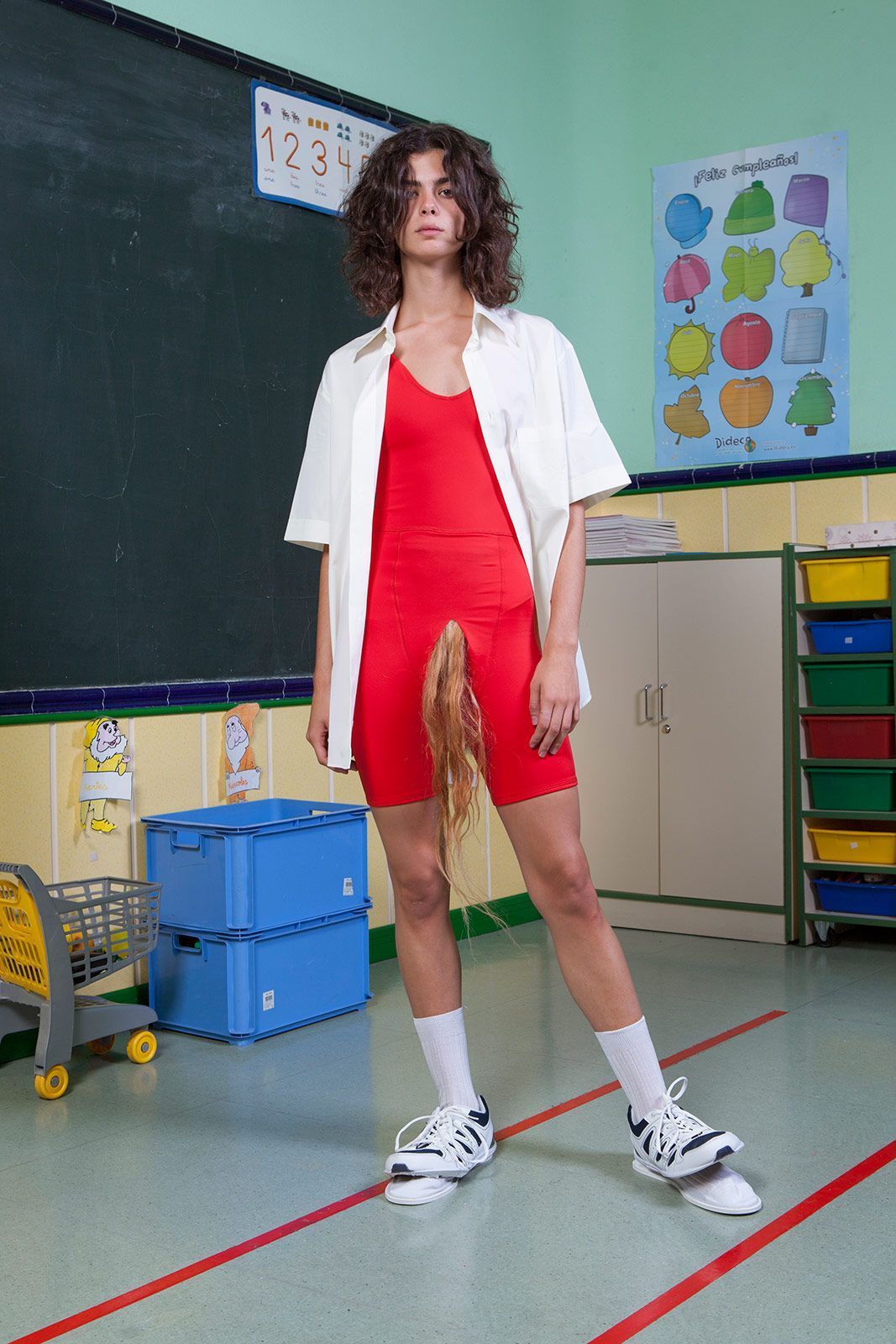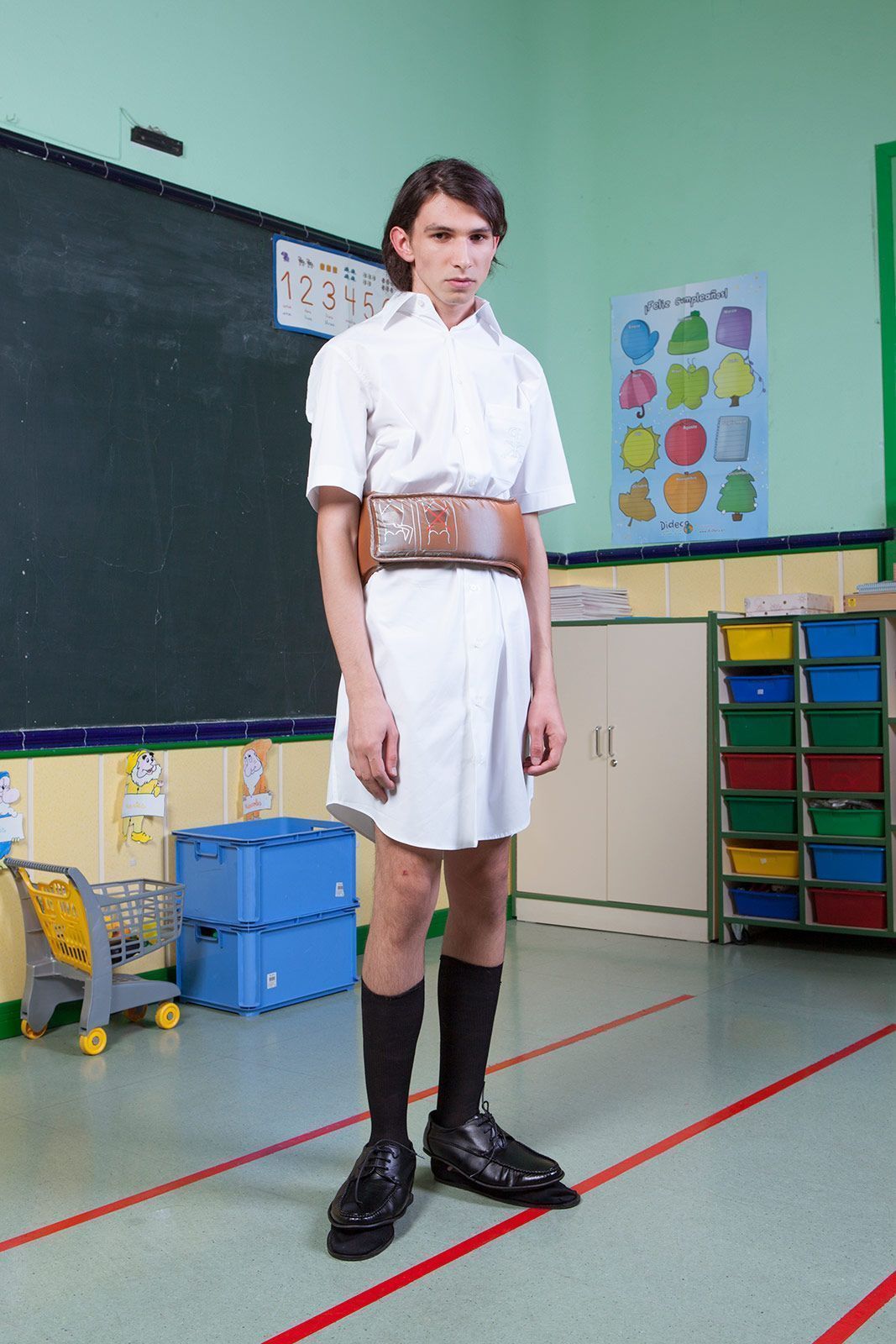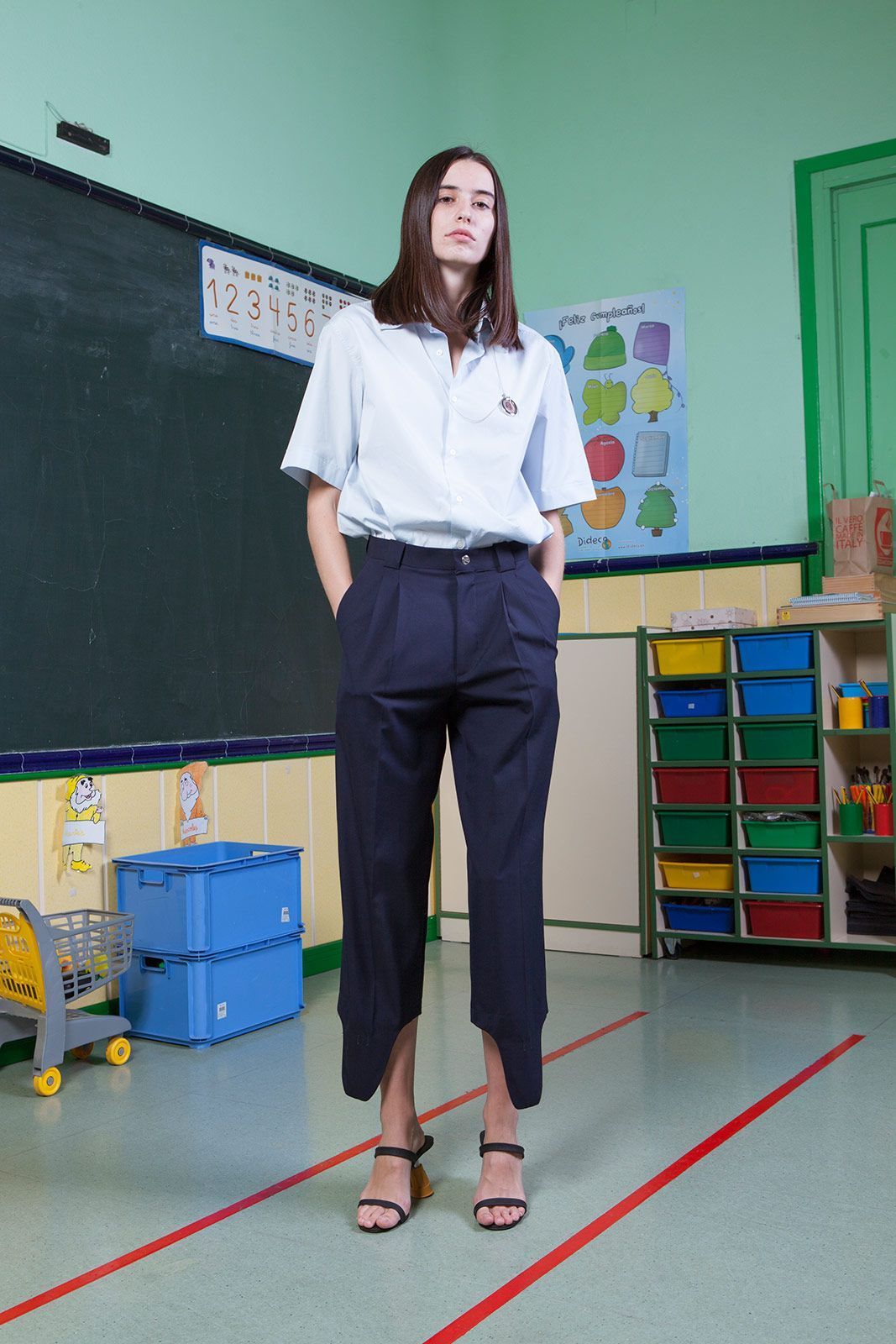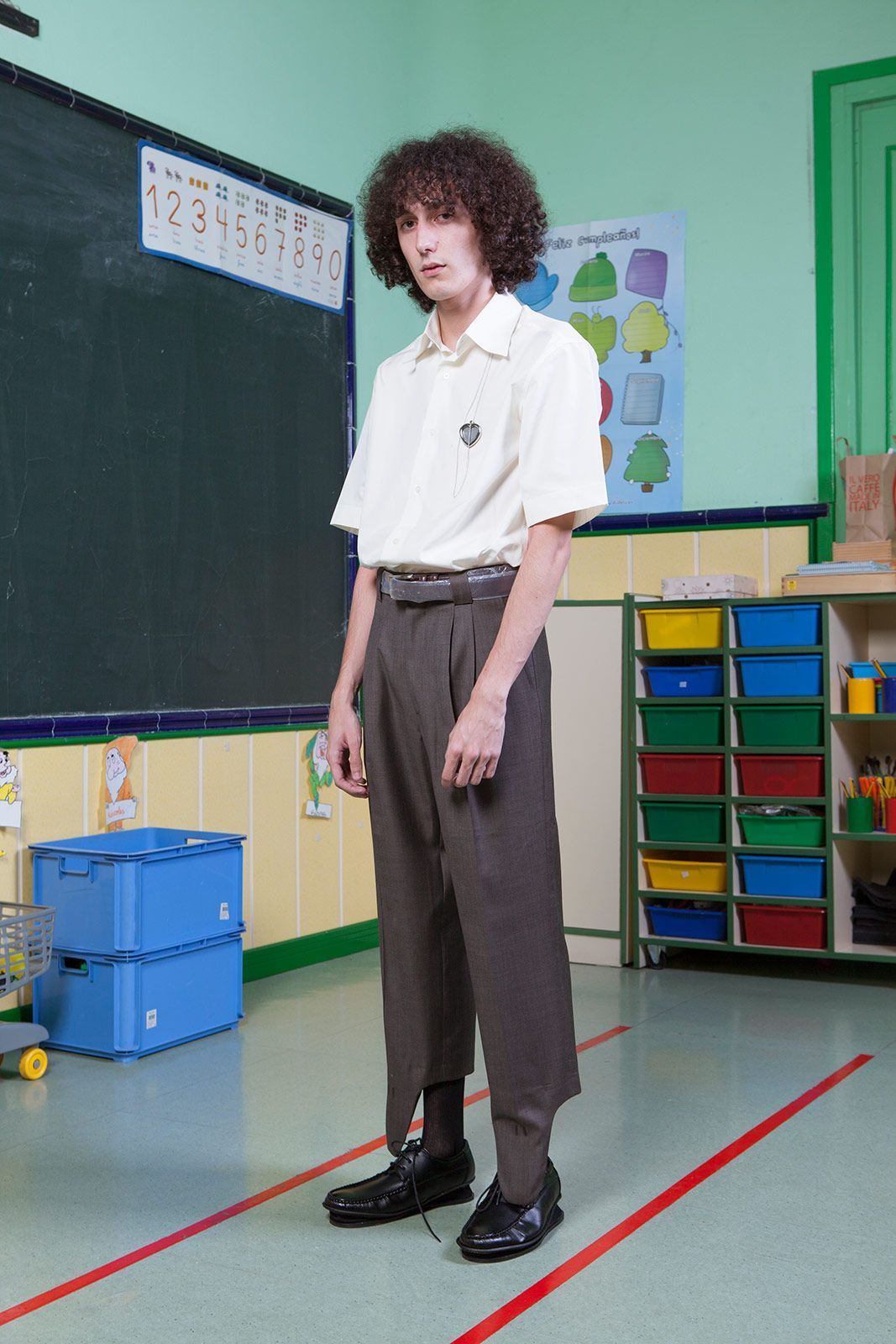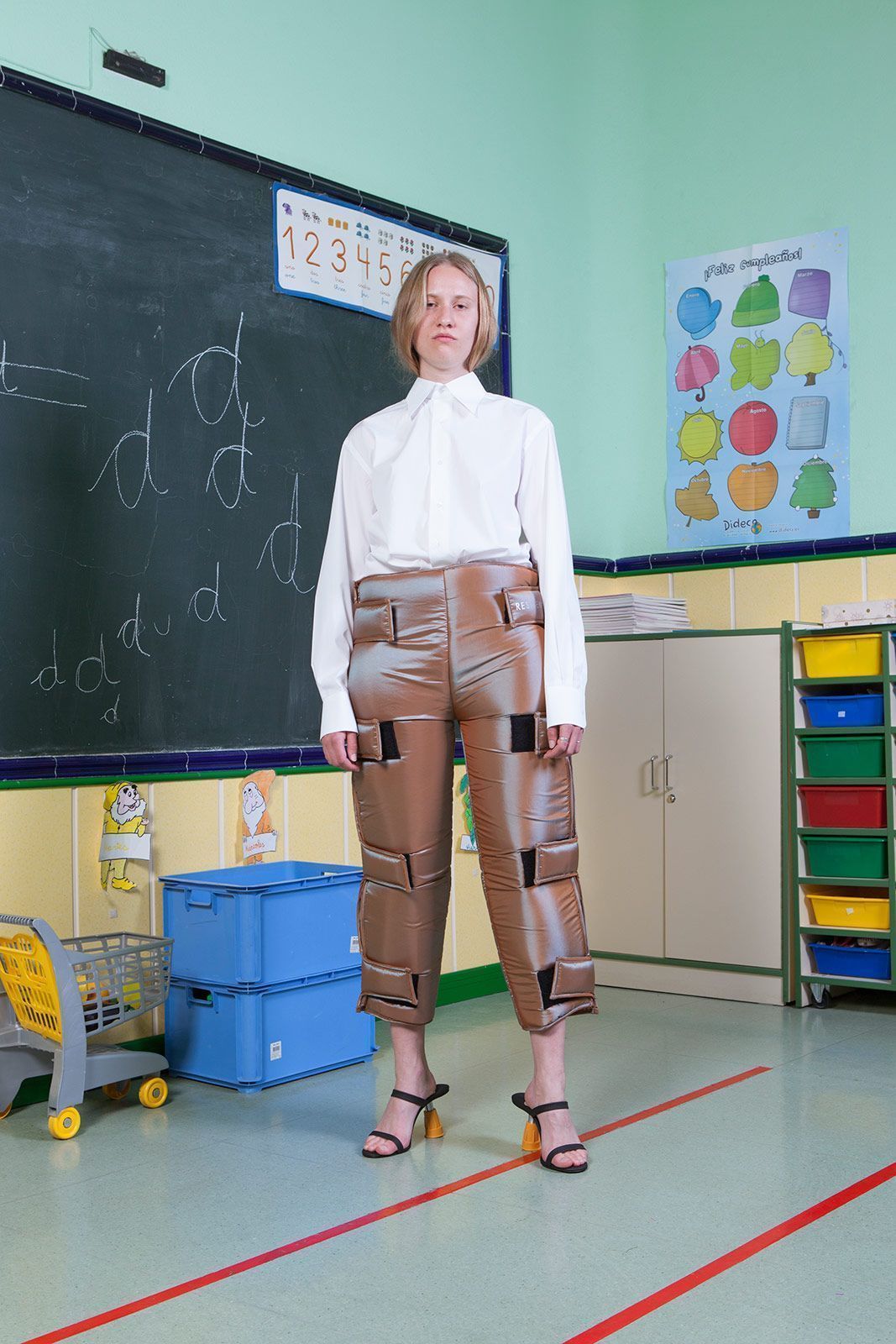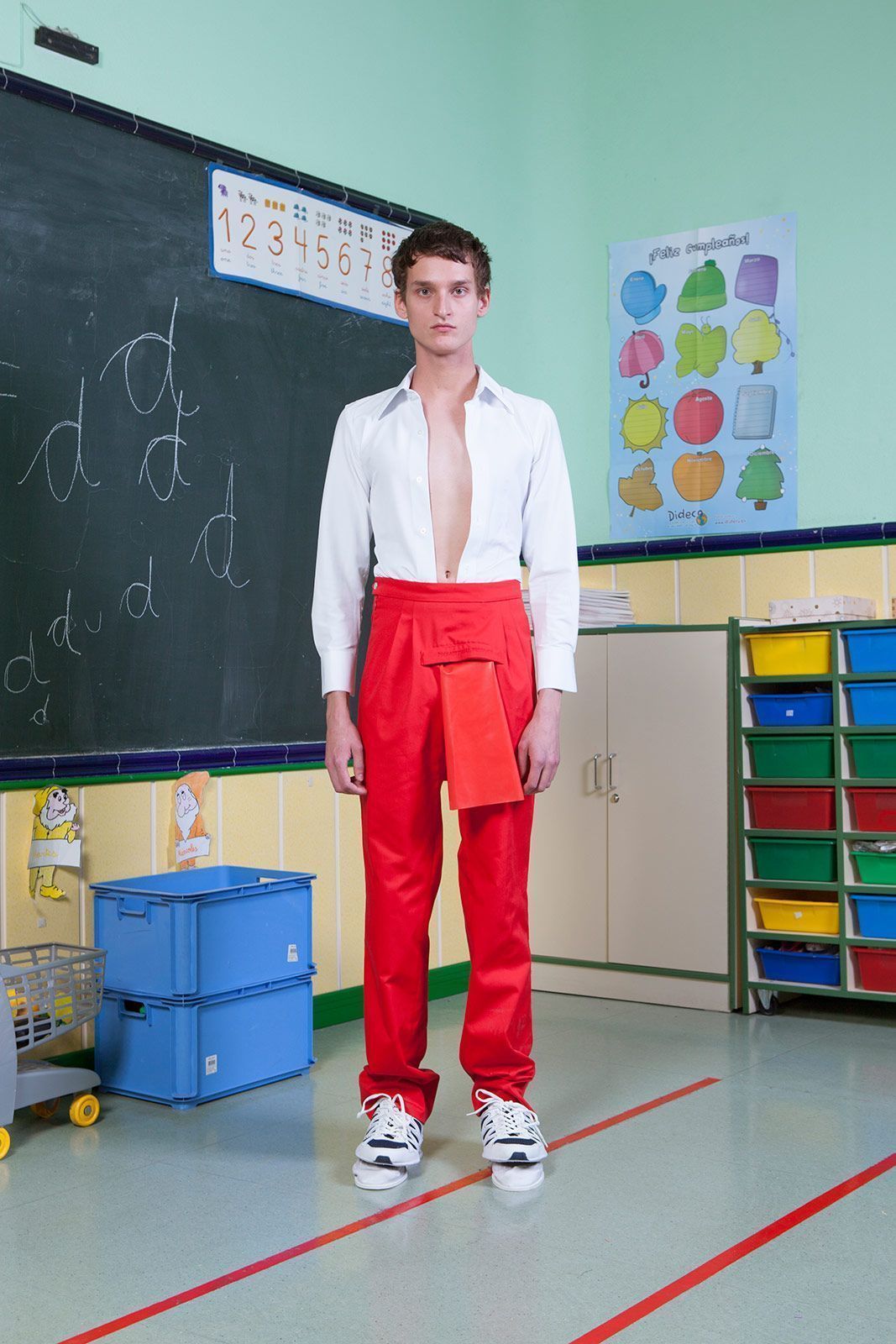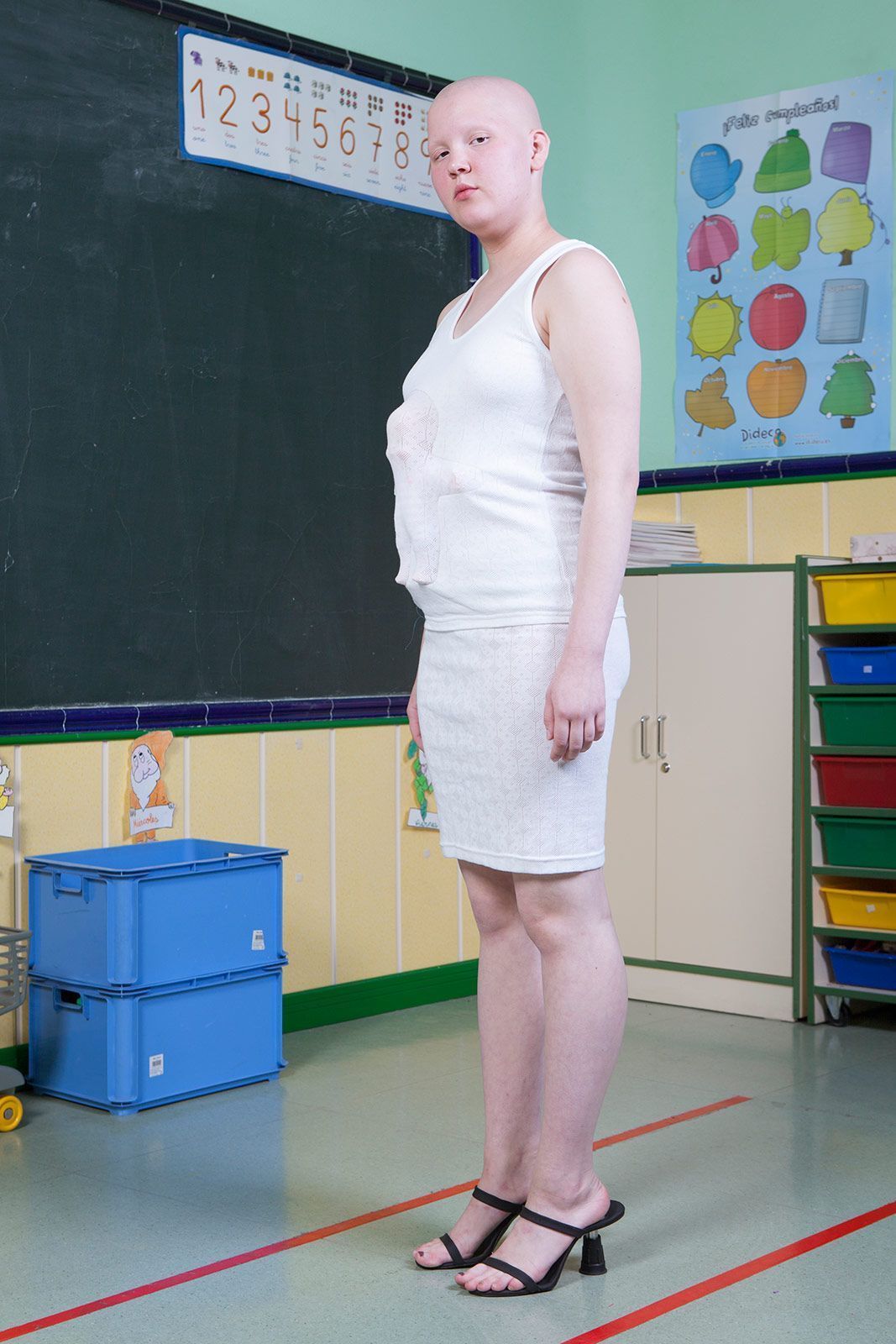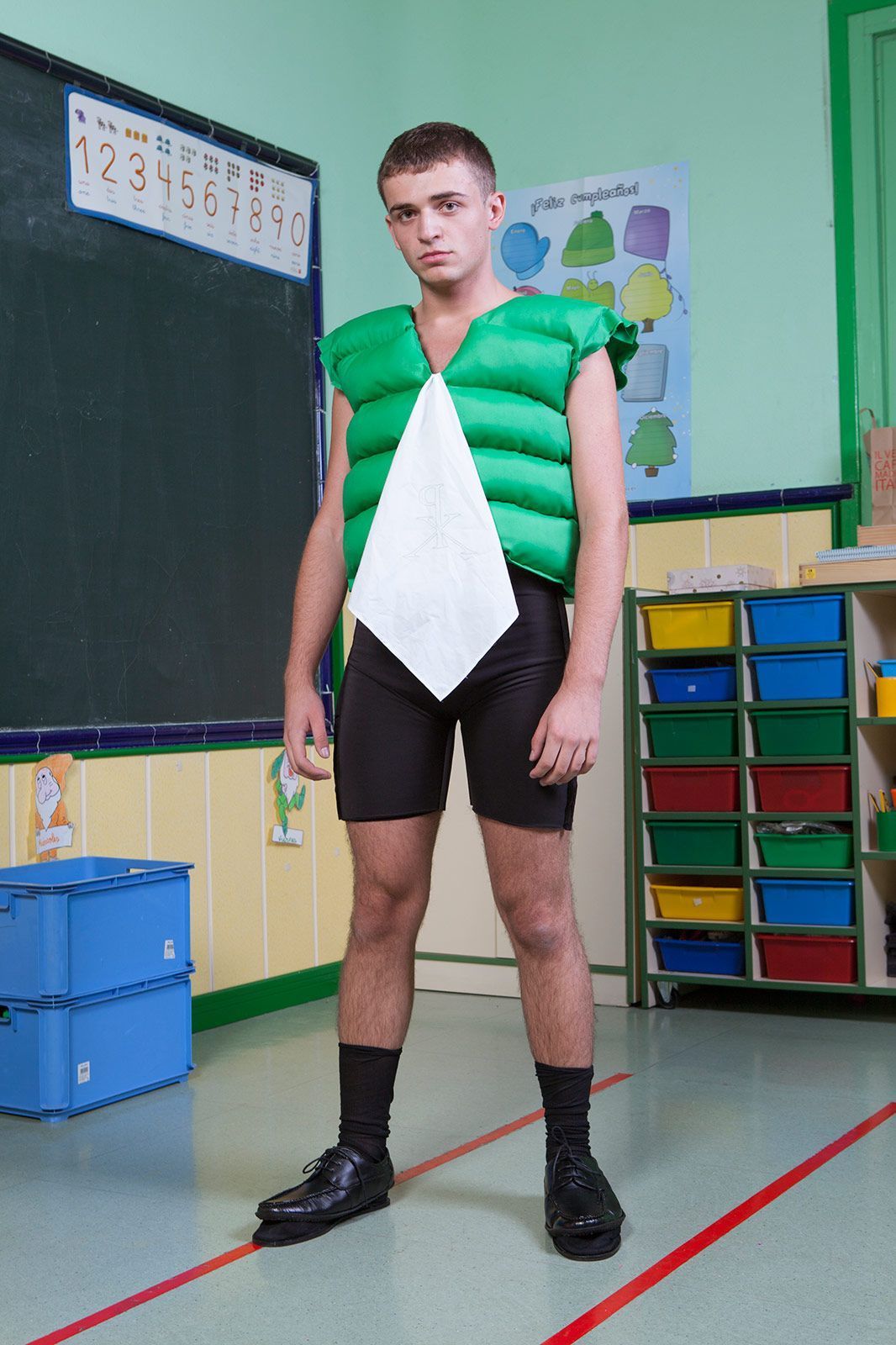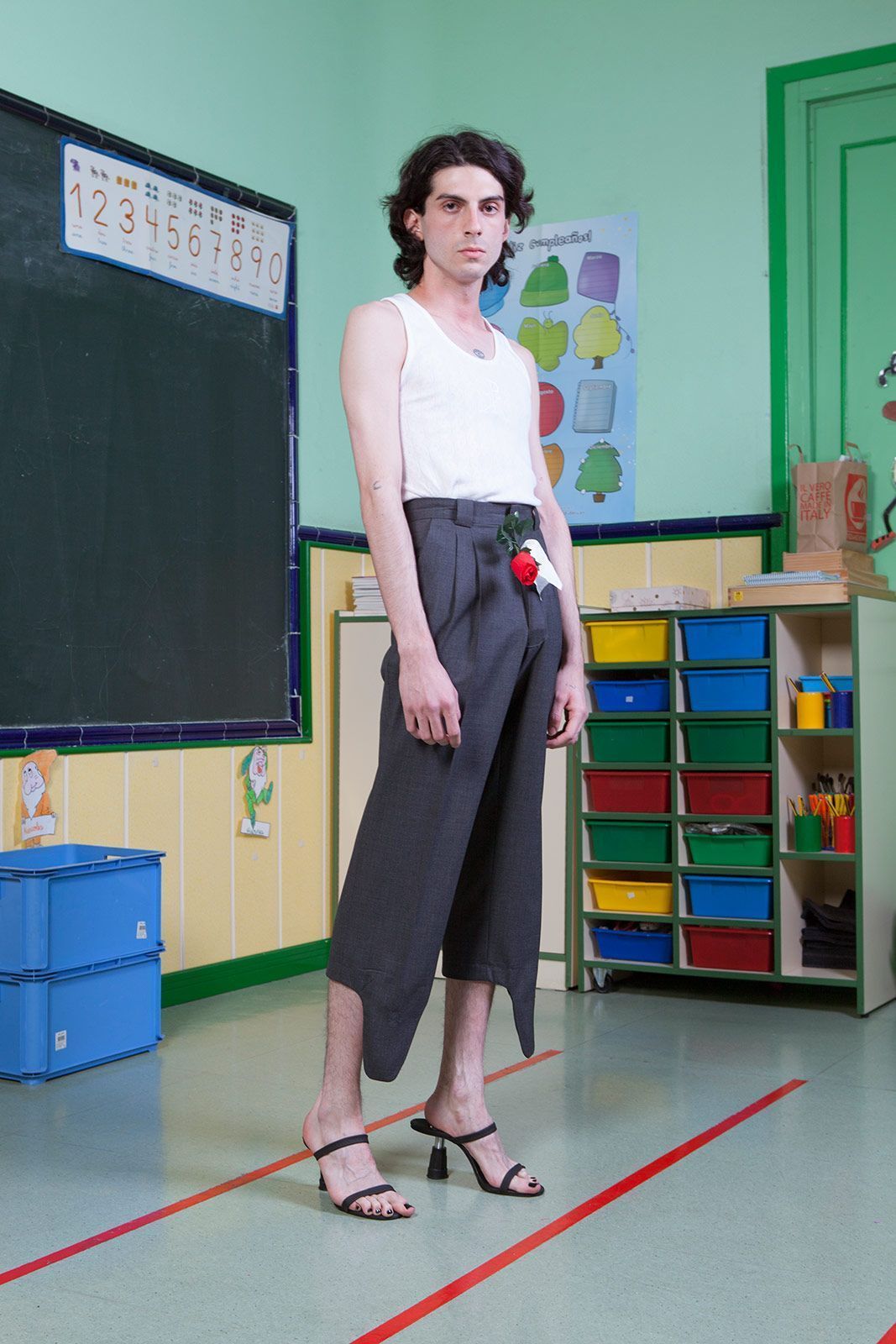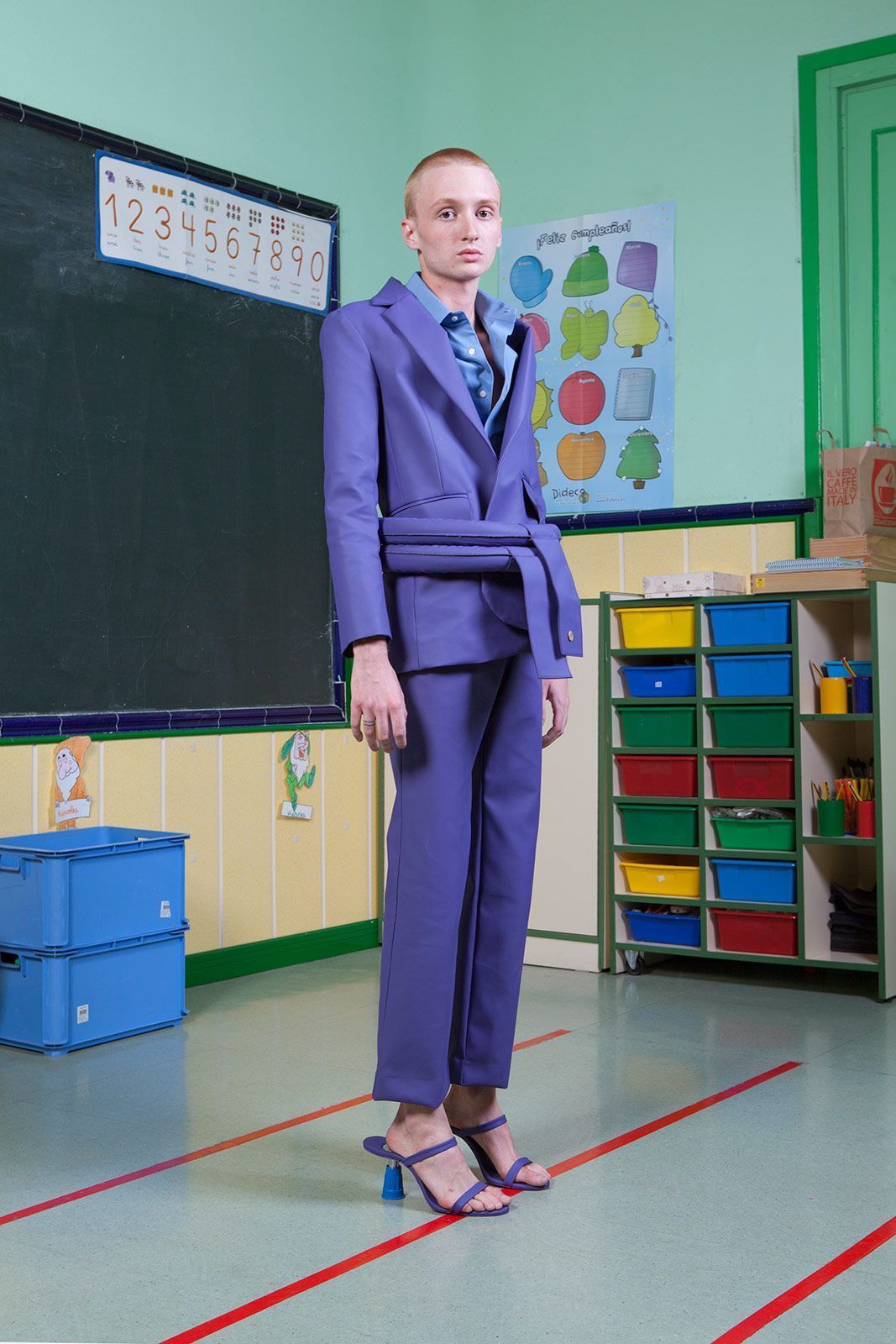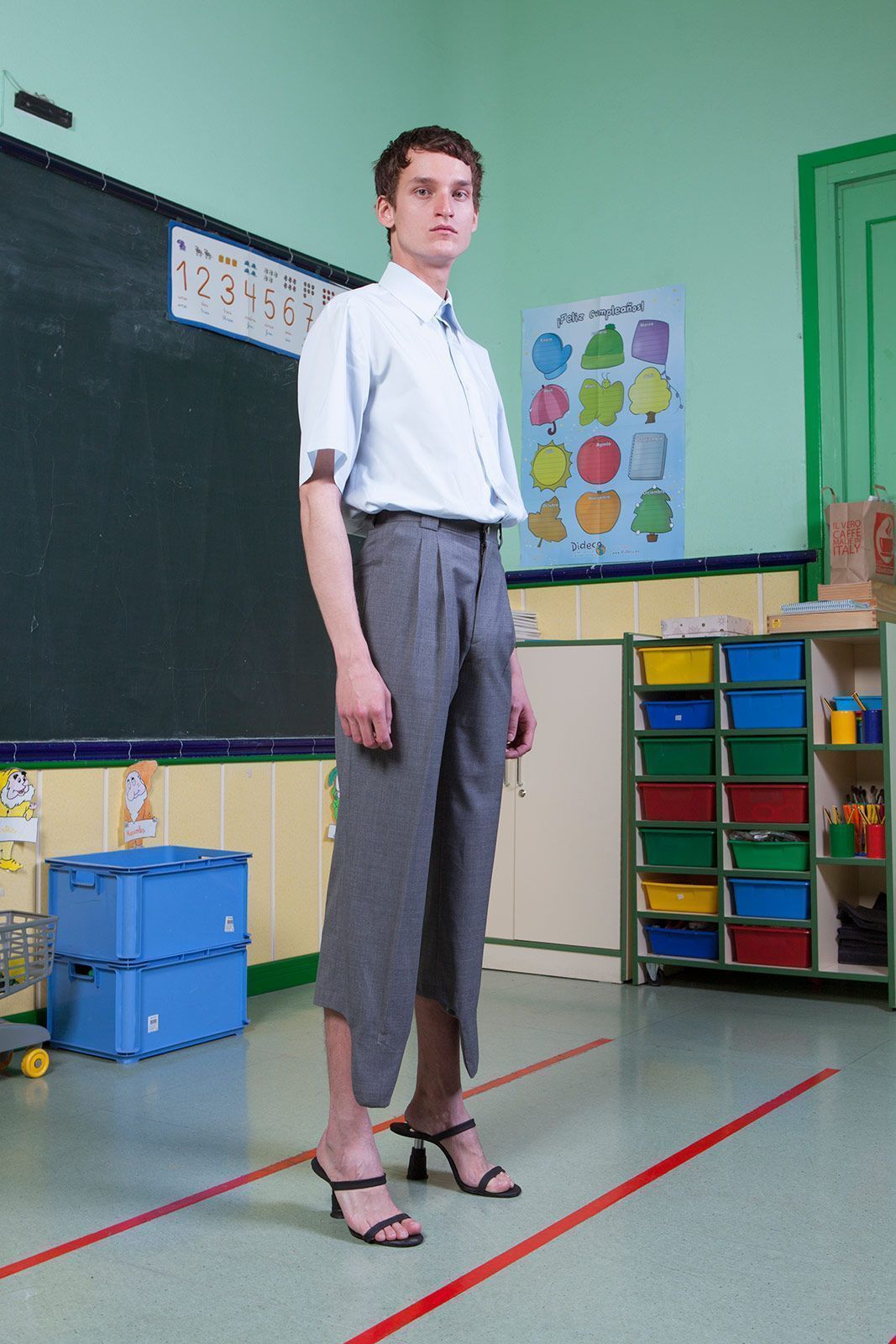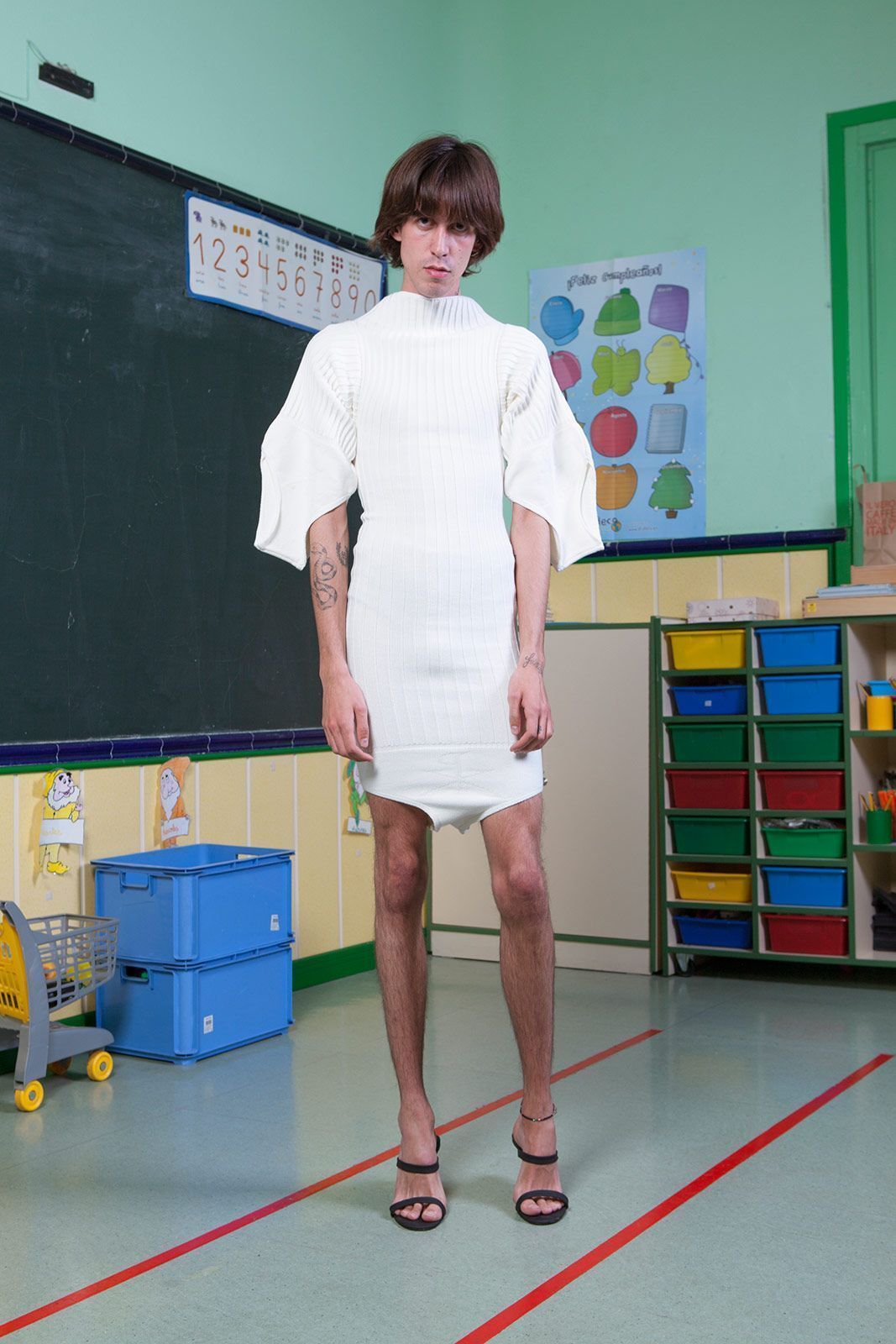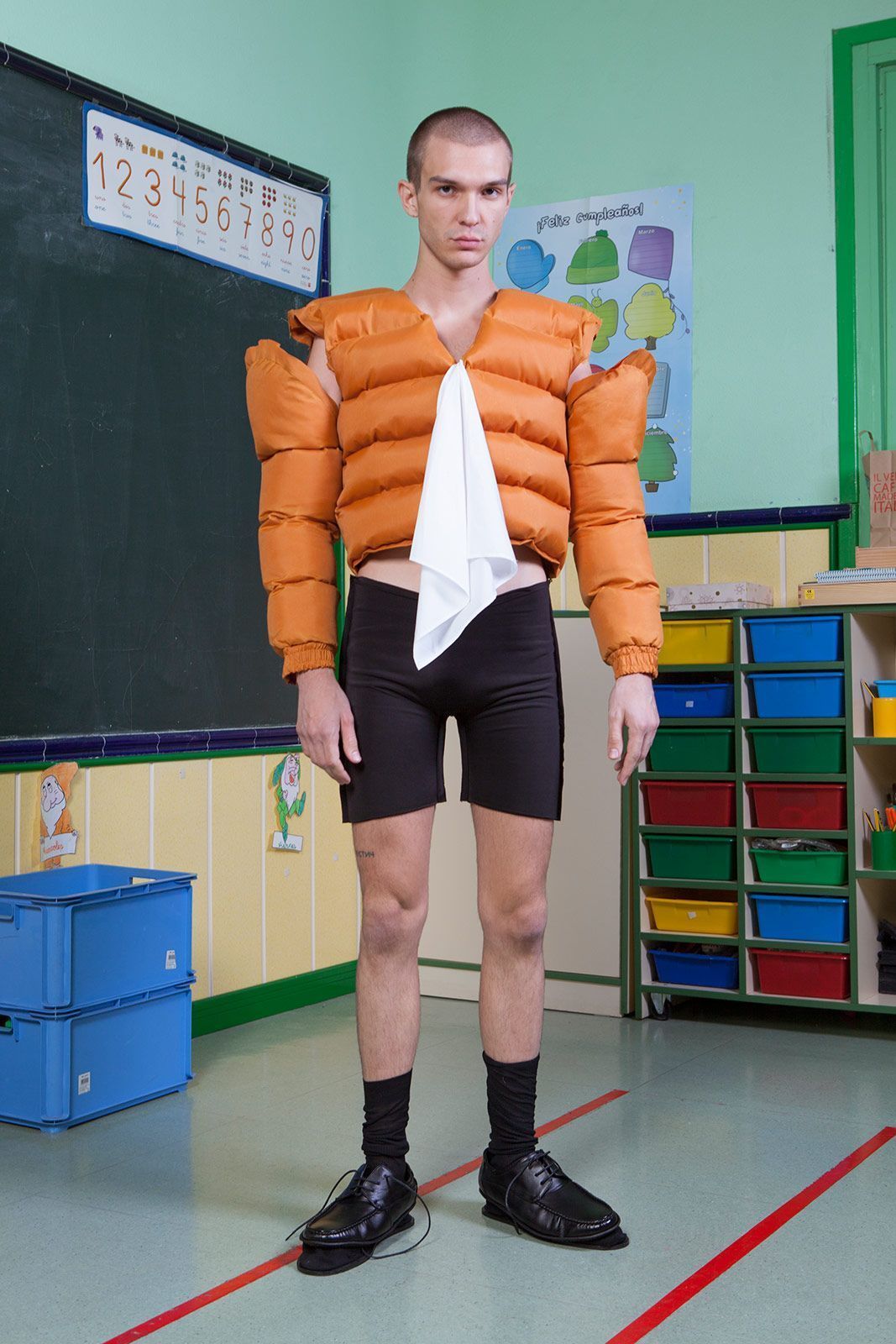 The brand's latest fashion show, Fall-Winter 18, unfolded at El Instante Fundación, with an experimental reinterpretation of the conventional wedding. The main ideas were: a horse, a Zodiac and a car. In this way, the tails of wedding dresses were lengthened and merged with these three elements. At that moment, everything was part of a single object.
The collection suggested the idea that the bridal gown was not just for weddings, but to be taken to the streets: to become a casual streetwear. Also, that the person wearing it felt so special that he or she even wanted to marry himself or herself.
The end of the wedding ended with a performance by María Forqué: with a complete nude above the bride car with which she transgressed the catwalk, art, and life.
Chromosome Residence | FW18
-

This is how Chromosome Residence (@chromosomeresidence) is doing it: changing the concept of the fashion show, of collection, and making pieces of art that revolutionize the era of the trap and Vetements, creating subversion towards the system and fashion. #mustfollow
–