READ IN: Español
Tired of the same old atmosphere? Would you like to find your trusted bar once and for all? You are in the right place. From the HIGHXTAR. team we have collected the best places where you can have a coffee or, if you are in the mood, why not a Gin Tonic?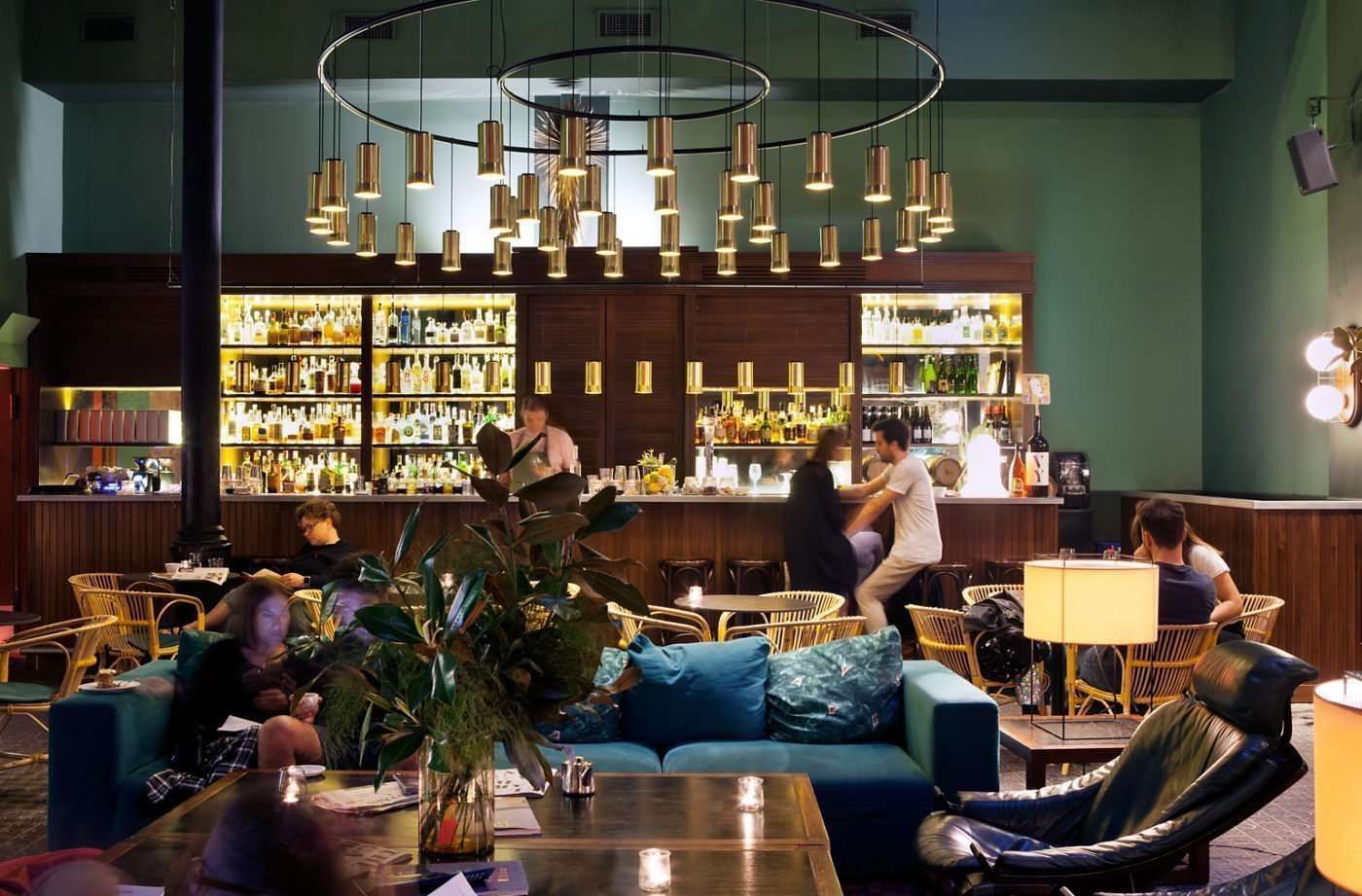 Libertine Casa Bonay
Libertine is what we were looking for in Barcelona but couldn't find. A place where you can have a cup of coffee, work, enjoy an unpretentious meal, go on a date or enjoy dinner with a cocktail. In the evening, the bar that belongs to the Casa Bonay hotel is transformed into a cocktail bar, where you'll find a long list of natural wines, craft beers and cocktails. Also, during the weekend, Libertine hosts some of the city's best musical talents for your enjoyment.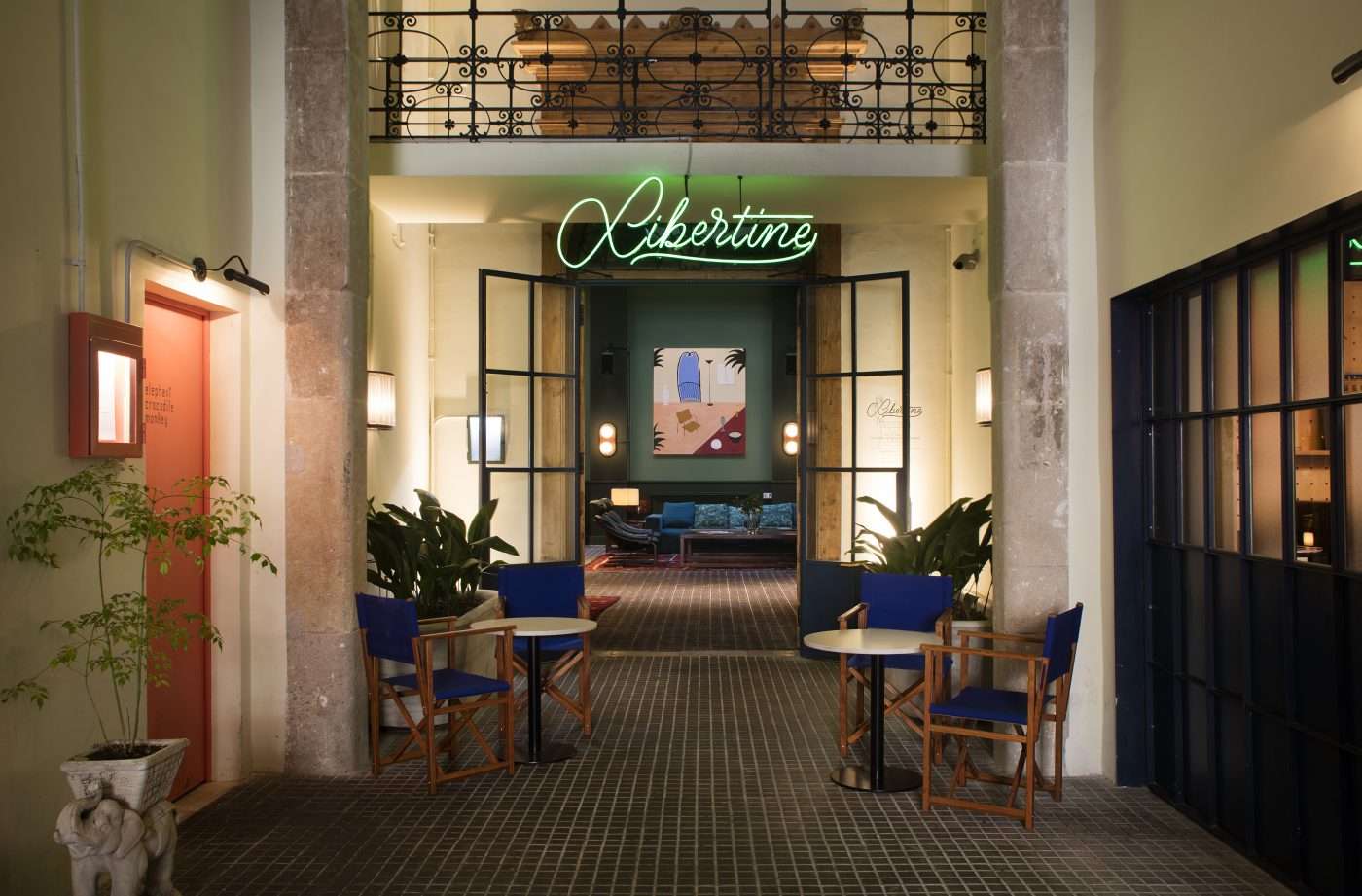 Gran Vía de les Corts Catalanes, 700
Soho House
The world's most desirable private club chain is located in the former 19th century mansion on Plaça del Duc Medinaceli overlooking the Port Vell. At Soho House you can enjoy many offers such as its spa, its indoor pool, its luxurious rooms, its gym… and of course, its food. In this club you can enjoy the best Mediterranean food with avant-garde touches, both on the rooftop and in the Square Bar. A place full of sofas and reserved areas to relax around its marble-topped bar.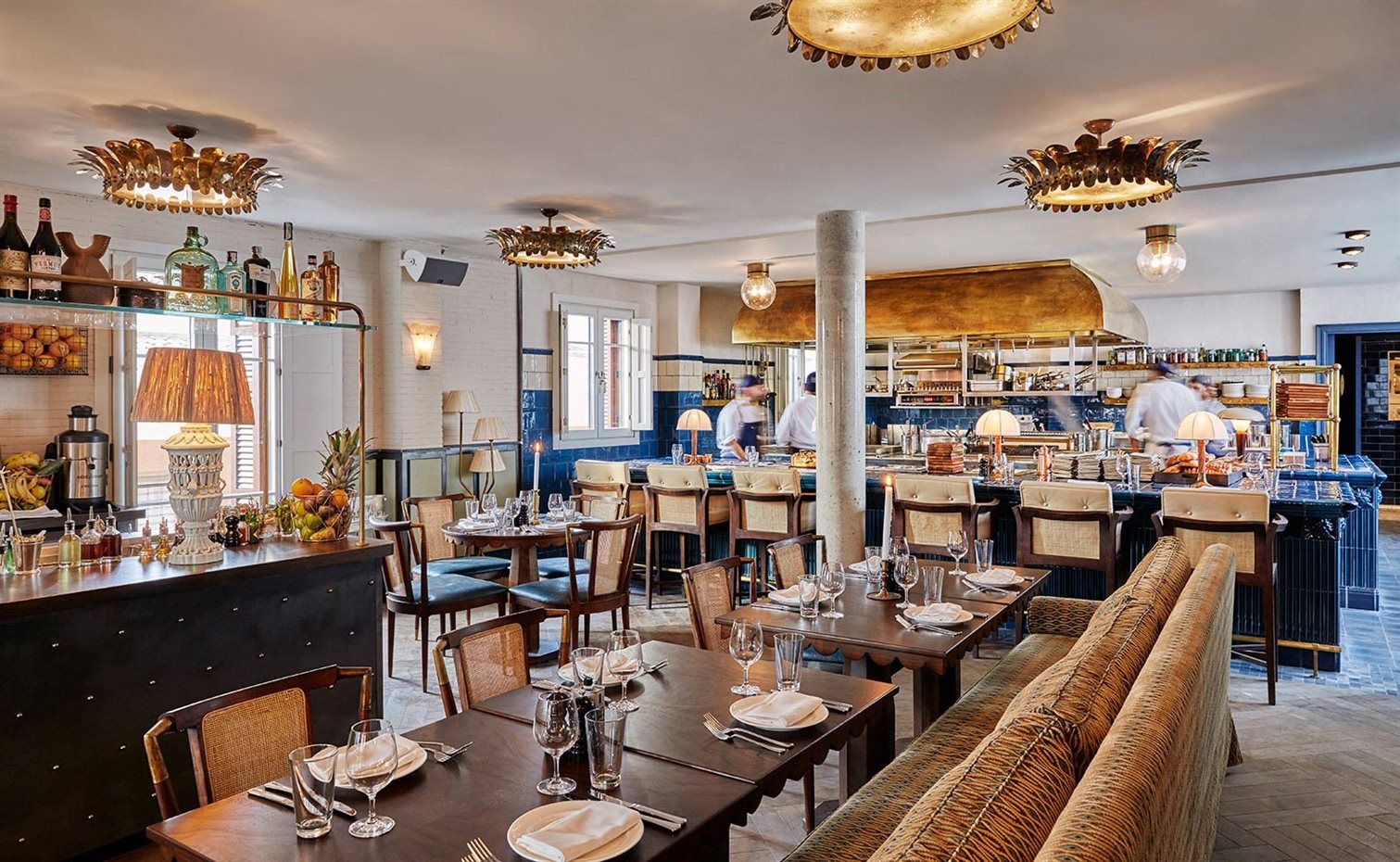 Plaza del Duc de Medinaceli, 4
45 33
45 33 is a multi-space where you can have breakfast, lunch, dinner, coffee while you enjoy an exhibition, relax on the sofas and read, have a drink at any time of the day, always accompanied by good music. The bar has two spaces and different atmospheres in the purest industrial style mixed with designer lamps and vintage furniture. You can't miss their wonderful homemade cakes, their delicious sandwiches and salads, the cream of the day, their Gin Tonics and their incredible cocktail menu.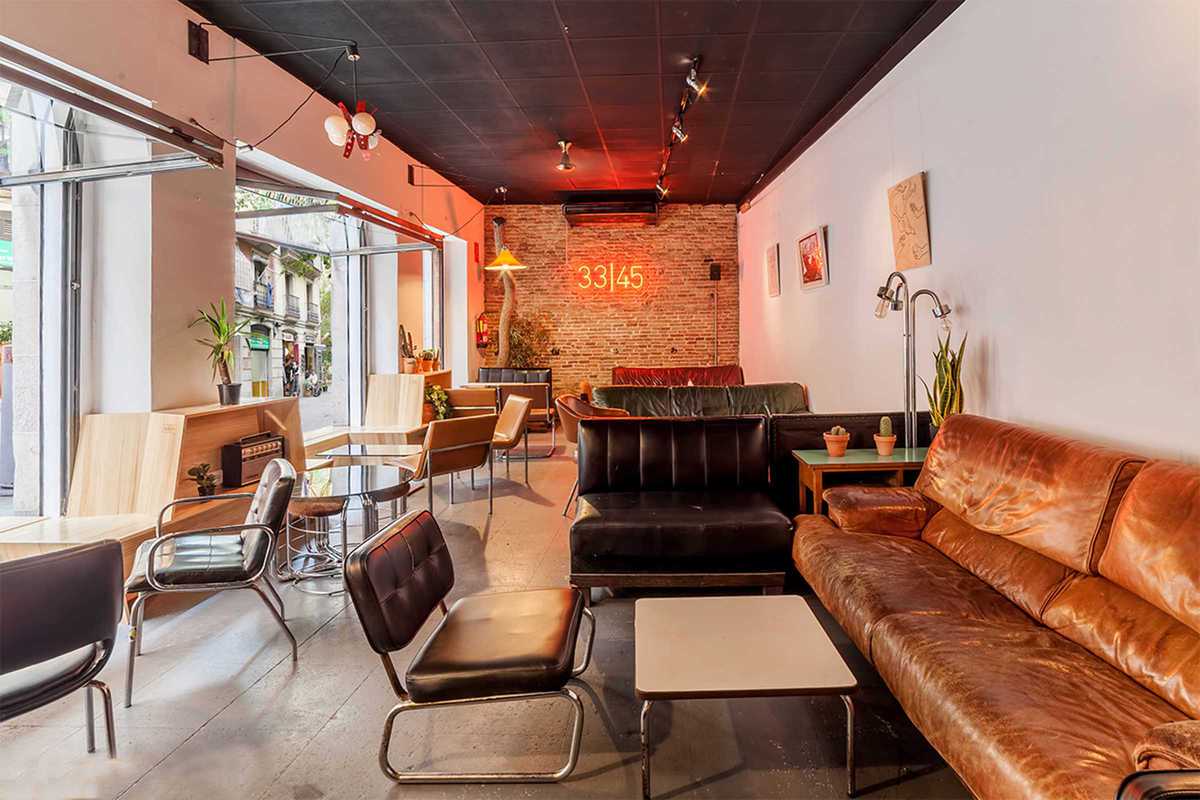 Calle Joaquín Costa, 4
Madame Jasmine
It has been 11 years since Patrice Rondo and Rodrigo Van Zeller opened Madame Jasmine in Chinatown. It is said that the place was once a brothel: the owners neither confirm nor deny it. The pop posters, exotic upholstery and dim lighting blur the faces to the sound of Bambino, Rocío Jurado and Carmen de Mairena. In this bar you can have a drink while you enjoy one of their shows or have the best lunch in the world.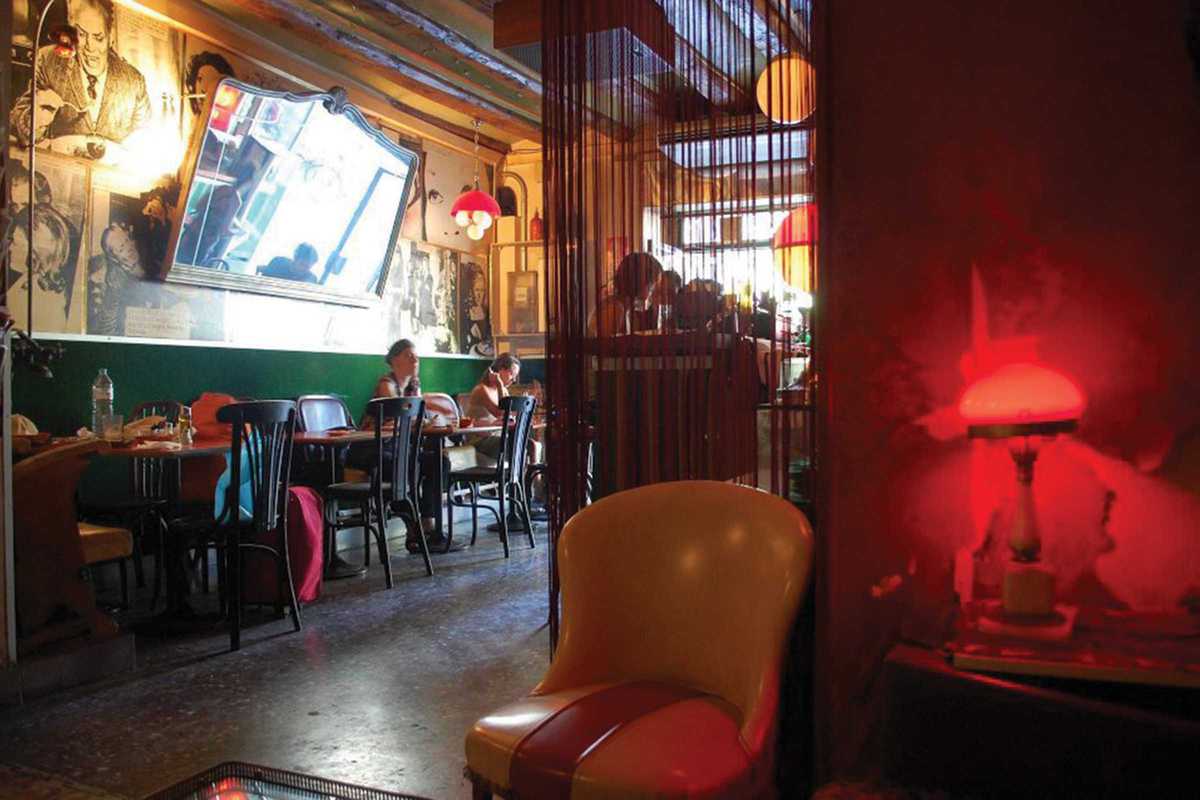 Rambla del Raval, 22
Cany Darling
It all started with a trip to Berlin: it was there that its founders, Javier Meneses and Alex Schoihet, gave birth to the concept of the Candy Darling Bar, a friendly space of leisure and queer liberation. This bar is an ideal place to go and try what they call a bikini darling, with such as "Pastrami Queer", "Naturist" or "Versatile", but also to enjoy the drag, circus and burlesque shows or the queer art exhibitions that inhabit the space.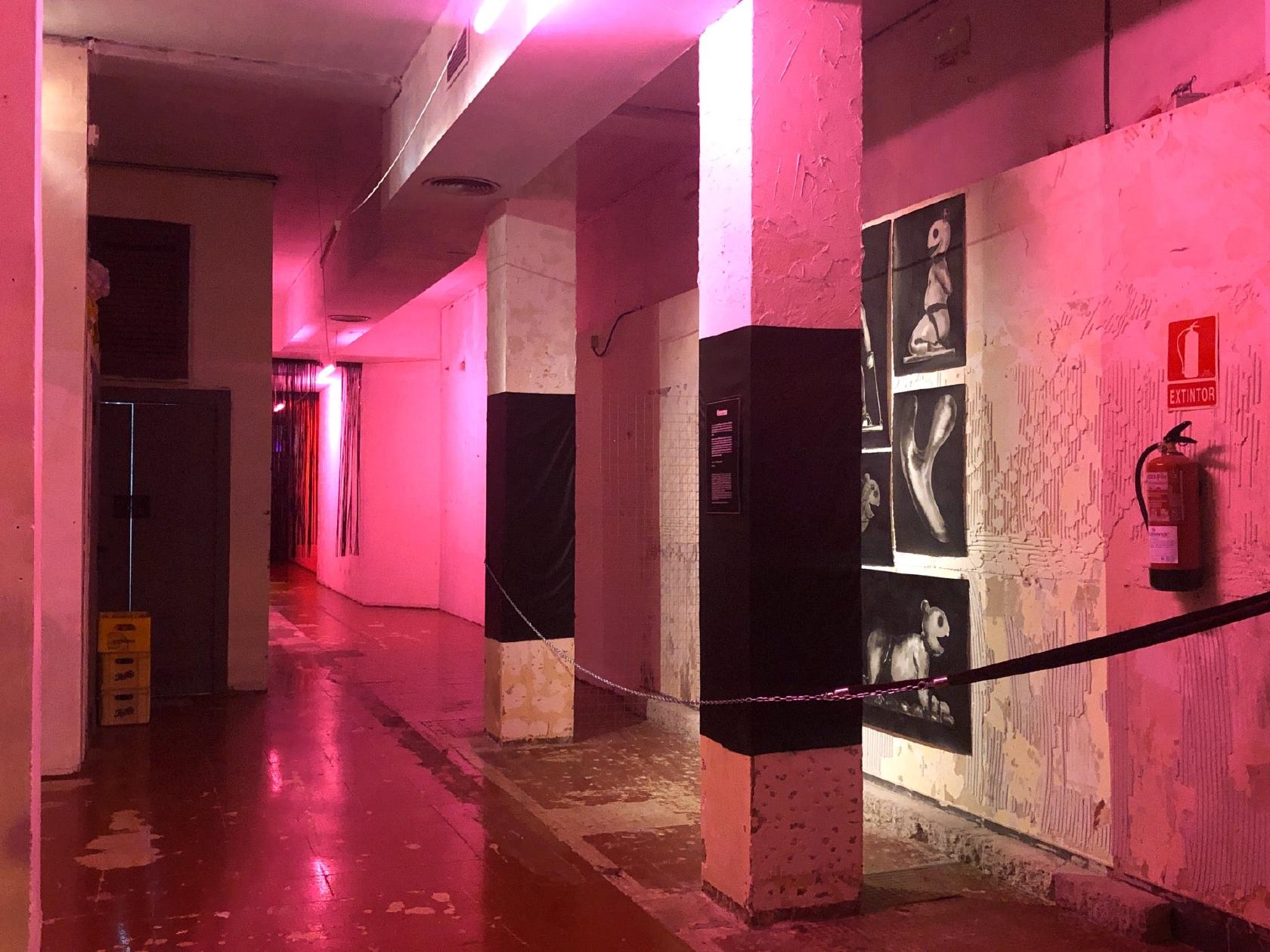 Gran Vía de les Corts Catalanes, 586