READ IN: Español
Prada backs up in Spain. The store Miu Miu located in Paseo de Gracia since 2011, closes its doors. This is due to the economic impact that the company has suffered from the coronavirus.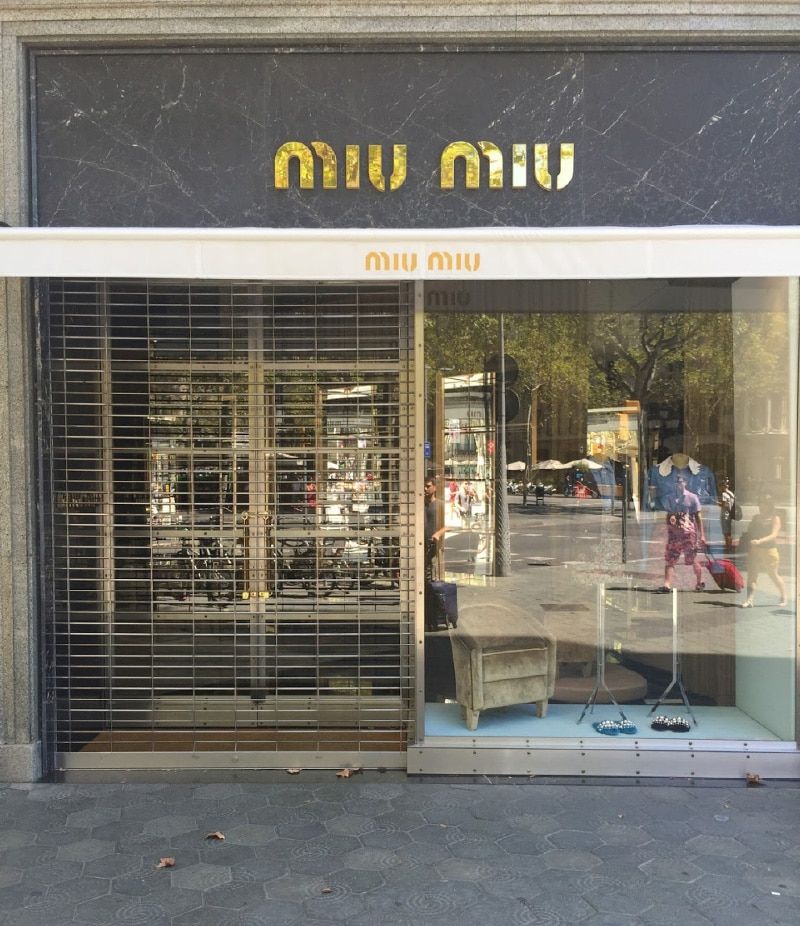 For nine years, Miu Miu has been located at number 42 of Paseo de Gracia, one of the busiest commercial hubs in the country. Now, Prada has just announced its closure due to the economic impact caused by COVID-19. It is estimated that the company lost 180 million Euros during the first semester of 2020 and that its turnover decreased by 40%, up to 938 million Euros, compared to 1,570 million Euros in the same period of the previous year.
This closure means a setback for Prada in the Spanish market, since from now on, the second brand of the firm will only be present in Madrid. For its part, during the pandemic, the Italian fashion house Prada experienced an 180% increase in its sales through ecommerce.
We hope that this closure will be transitory. I am sure that when the situation calms down the Catalan capital will once again bet on Miu Miu; it is a sure thing. Meanwhile, think about the number of movements that are occurring in the enclave of Paseo de Gracia: Desigual will be replaced by Armani; Nike has opened a macro store of 2,000 square meters; and Sephora will open a new flagship store next February.
Do you know the history of Prada Marfa? All about the installation here.