READ IN: Español
The it girl debuts in fashion design with Club 404, her own clothing collection.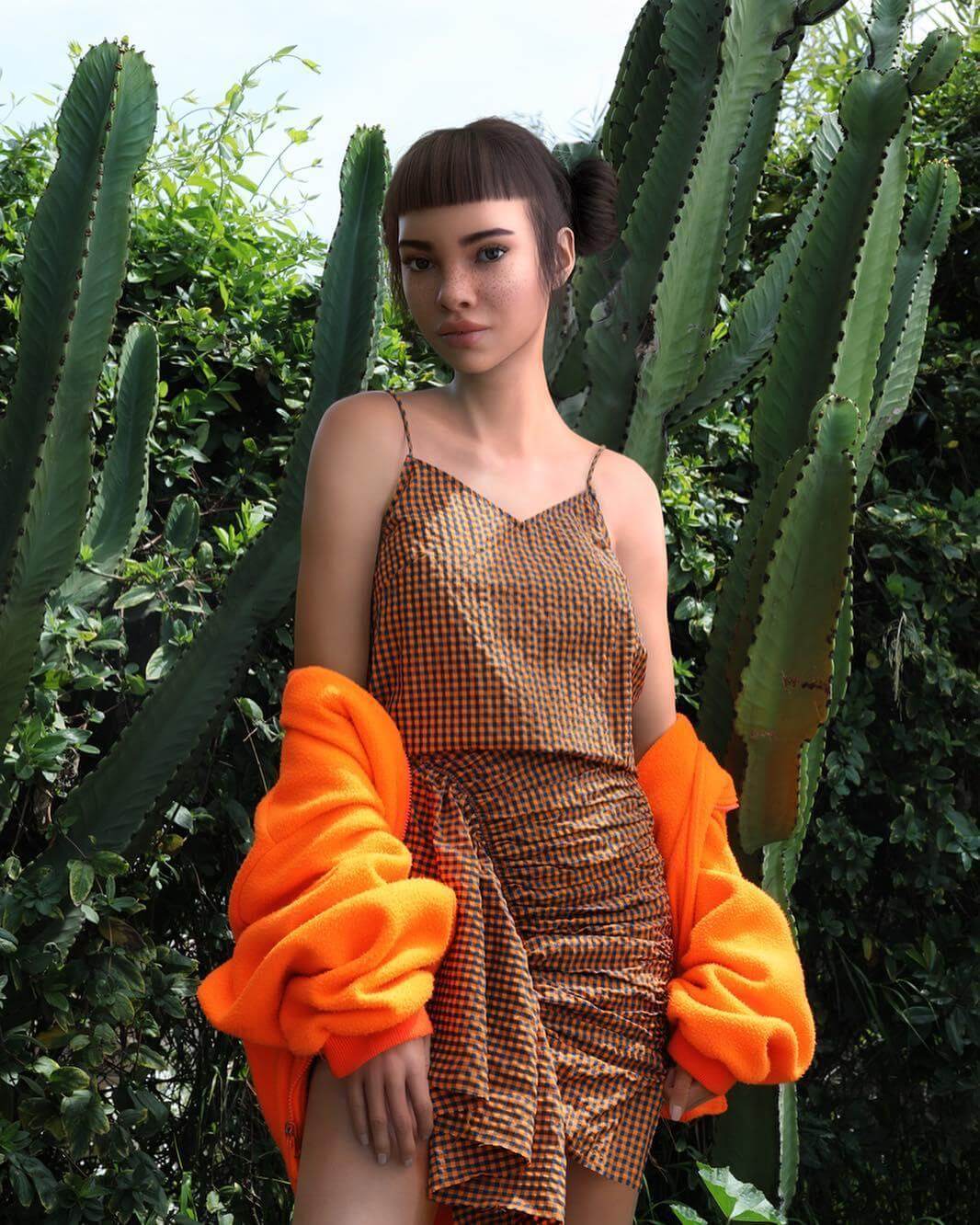 Lil Miquela (@lilmiquela) is the first virtual influence of Instagram. She has a million and a half followers, defines herself as a 19-year-old robot in her biography and blurs in an astonishing way the boundaries between the physical and the digital. She is a computer-created raxet of our century, an insider bot that embodies the cultural and social trends of the present. Lil Miquela sings, defends the rights of minorities proclaiming the 'Black Lives Matter' or defending to death the LGTB+ collective, poses with Prada's garments or takes photos with Rosalía.
Now, Lil Miquela has also launched herself into the world of fashion design, creating her own collection: Club 404. Her garments are urban, with t-shirts with graphic prints and socks with psychedelic patterns. The essence is clear: pop culture, neon tones and retro aesthetics. All under the slogan "Digital Psychedelia".
To promote the drop, videos have been created presenting the collection, where Miquela talks about her emotions and inspirations that have led her to design the pieces of Club 404. "Here is where we feel alive", she says in the video.
The collection is now on sale on the official Club 404 website.