READ IN: Español
The iconic American brand Converse has just launched a new collection of non-gender clothing designed for the body shape: Converse SHAPES.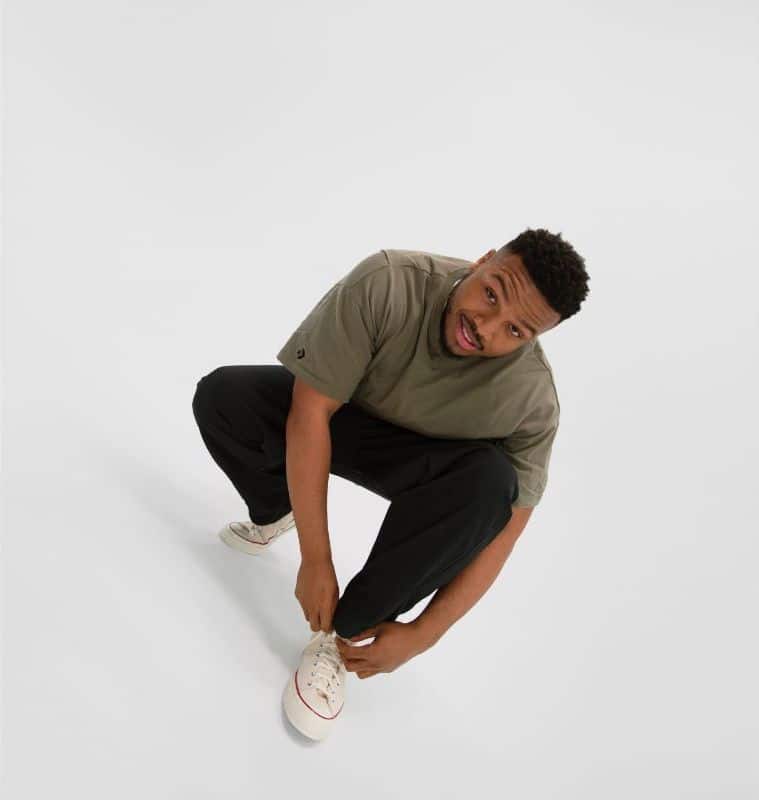 Building on the legacy of the Chuck Taylor All Star, probably the most inclusive sneaker ever made, this collection has been designed from the belief that a person's size is a point of reference, not an identity. Thus, the collection allows customers to explore combinations and blends by selecting the sizes and cuts that best suit their own style. Converse SHAPES consists of 5 pieces: Bubble Crew, Box Tee, Short Sleeve Tee, Triangle Front Chinese and Triangle PO Hoodie.
To make it possible to adapt to a wide variety of bodies, the garments are built from folds, reinforcements and details that make them unique. This approach to design resulted in a new sizing system. In addition, the manufacturing process of the garments has been more efficient and environmentally friendly as they are made from 50% recycled cotton and 50% virgin cotton.
Through the different styles, the client can choose between four sizes: I, II ,III and IIII. These correspond to the 14 traditional sizes that range from XXS to XXL for both men and women and that allow a fluidity of use without limiting anyone by their size.
Converse SHAPES, which will vary between $ 21 and 64 USD is already available on the Converse website.
More about Converse here.