READ IN: Español
When Craig Green (@craig__green) evaluates a design, he doesn't see a finish or a pattern, but an infinite number of innovative possibilities to create artistic and harmonious forms that go beyond the known. On this new occasion, we reaffirm the British designer's talent in his new footwear collaboration for adidas Originals.
We can see this in his promotional video, where Green's significant structures are transformed through centrifugal movement into the Originals emblem of the sports brand. The designer has put all his attention on the ZX 2k Boost model that receives two new versions for the capsule: ZX 2k Phormar and ZX 2k Phormar 2.
"We want to try a new way of building a shoe. We took inspiration from the functional simplicity of the ZX 2k Boots and created a silhouette where every detail of the design is geared towards utility," explained Graig Green. The collaboration explored early on the possibility of reducing the number of individual pieces to manufacture and it was achieved. The first appearance was on the brand's runway in the FW20 collection.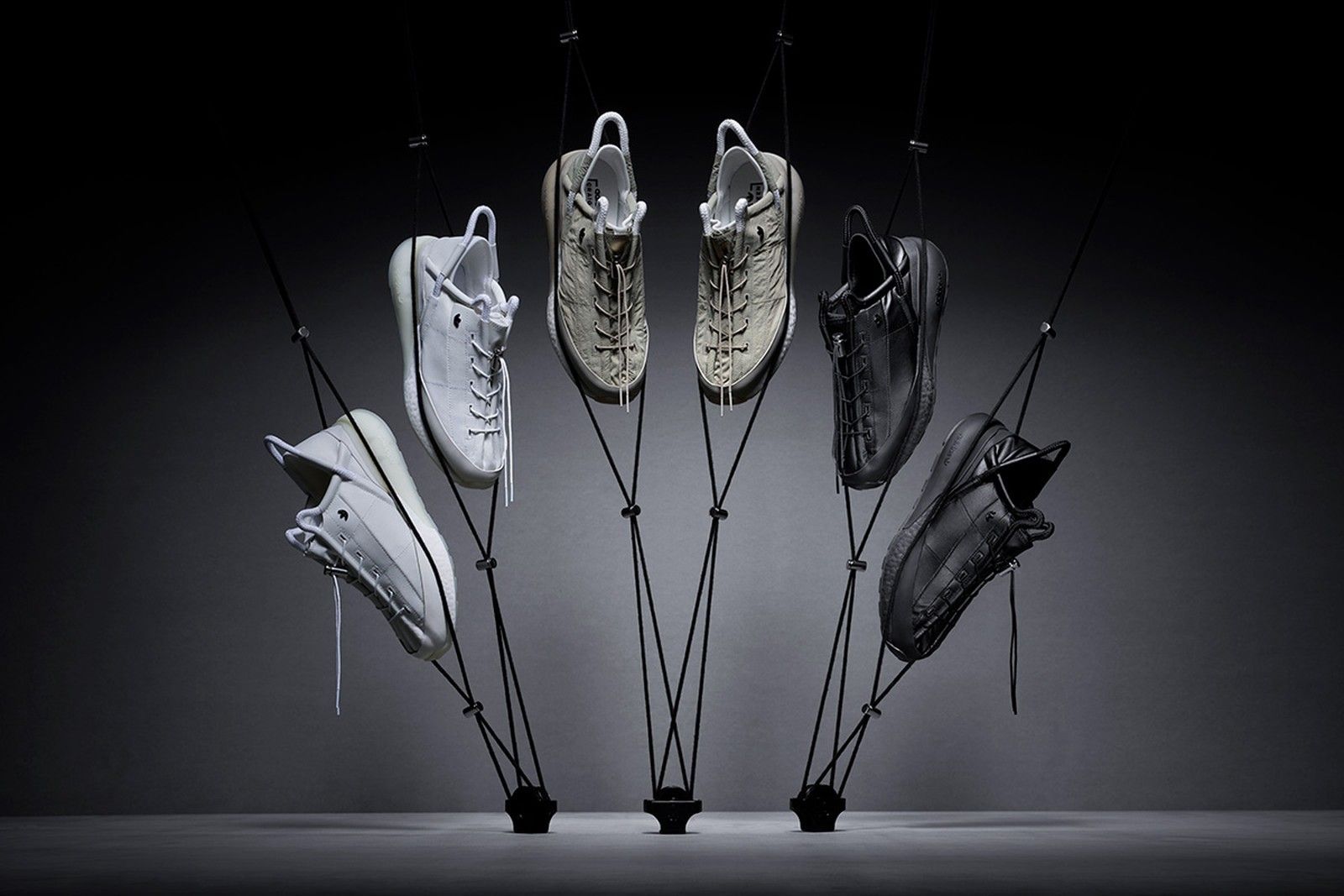 "The outer shell of each PHORMAR is constructed from a single piece of fabric. We use high-density laces that are fed through channels sewn into the fabric. These exposed laces can be used as handles to adjust the shape of the upper, so that the shoes can be ergonomically designed around your foot," added the designer.
The Craig Green x adidas Originals collection comes in five colourways. The Phormar in deep blue and white, while the Phormar 2 is available in beige, black and white. "The first collection we did with adidas was full of bright and vibrant colours, I wanted to look at another side of my work with this collection and worked on both earth tones and monochrome."