READ IN: Español
Many kids from the new generations, those who were raised in commodity and fashion as a tool to express themselves, don't know how important denim has been through history. Designed originally for gold rush hand-miners and used by plantation workers too, Tremaine Emory aka Denim Tears homage the last ones in his Levi's collaboration. So necessary.
There are two cotton creations in history that has changed our way of seeing fashion: T-shirts and denim. Without cotton, it would have been impossible to develop today's fashion industry as we know it. We won't be able to wear many of the things we like these days and Tremaine (@denimtears) is committed to tell the story of the cotton pickers through a collection alongside Levi's.
The pieces included on it go from the classic trucker jacket, a pair of signature 501s, graphic t-shirts and a hand-stitched plantation hat. All of them come decorated with cotton inspired motifs as a homage to all those African-American slaves that did the hard work and built a fundamental industry out of tragedy. The creations from the American artist come in blue and charcoal denim and are the best way to celebrate all the ancestors that made cotton possible in USA.
Besides the clothes, Denim Tears has taped a short film in which he talks with his grandmas about those days picking cotton in the plantations and remember how denim evolved from work gear to an iconic and timeless fashion piece. It's so worthy watching it. The video was directed by his dad, who also shot the images of Emory's campaign.
This outstanding and moving collaboration will be dropping this Spring and, wearing it, will be the best tribute to all those black men and women who were deprived of their freedom in order to exploit the cotton fields.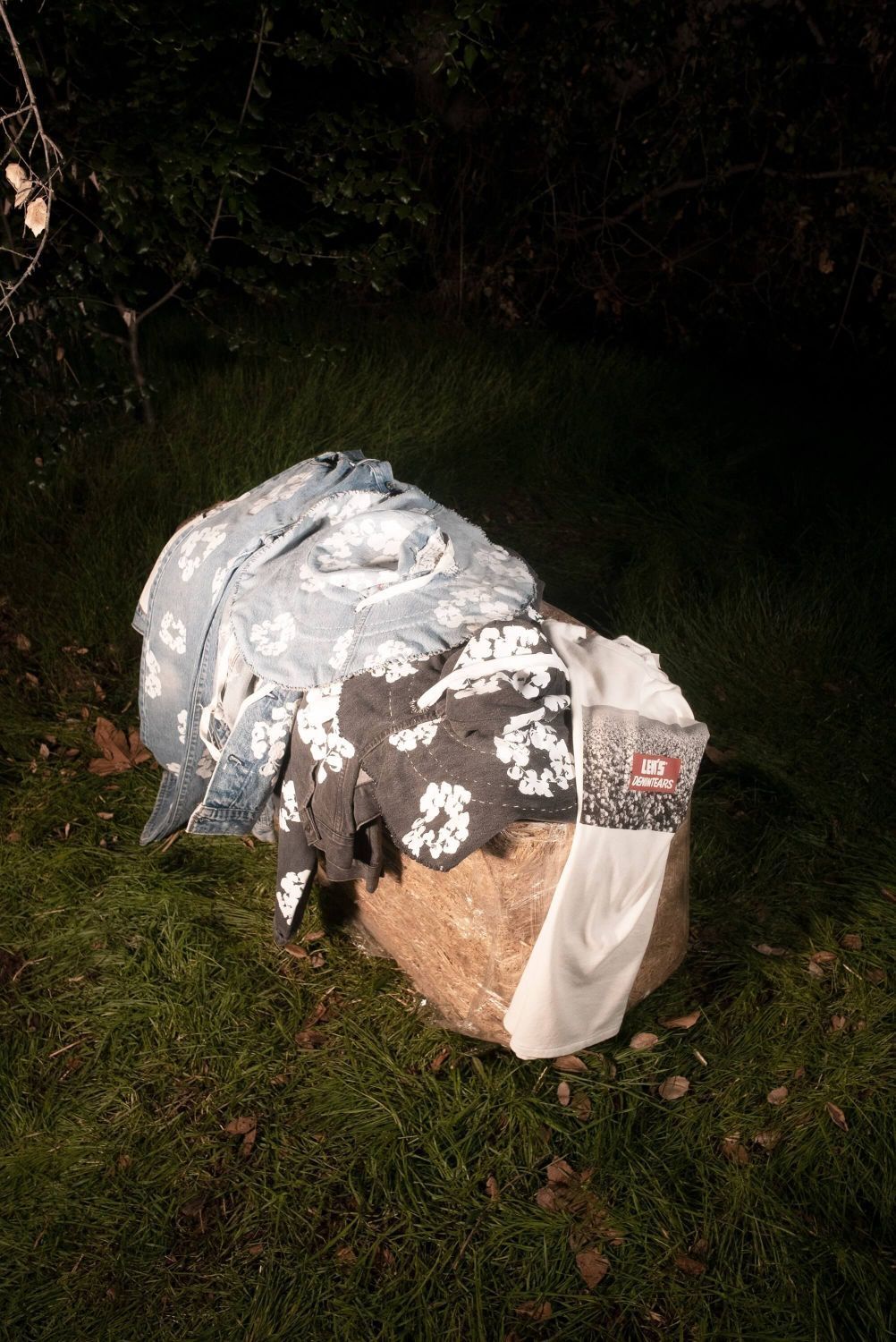 Cotton to free them all.