READ IN: Español
To celebrate the success of the 1DR bag, Diesel has released a limited edition collectible figurine inspired by the comedy drama Why Women Kill.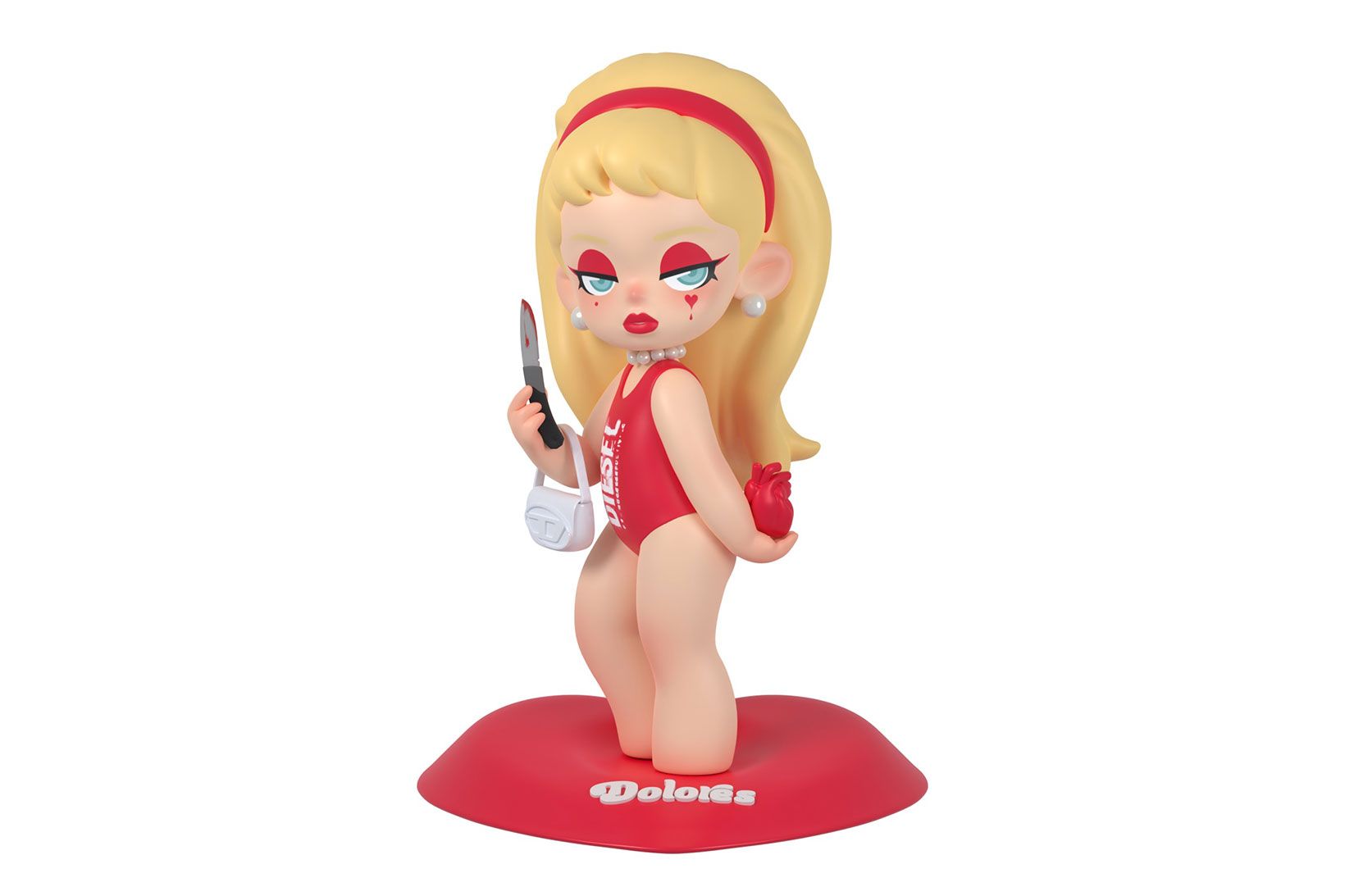 The design, which embodies the spirit of the Glenn Martens-led brand, features the character of Dolores in a red swimming costume with the Diesel. logo. The 1DR hangs from Dolores' arm as she holds a bloody knife in one hand and a heart detaches from the other. Her look is completed with red eyeshadow, red tears and a matching headband.
The ultra-mini 1DR bags are interchangeable and come in four colour combinations in matte and metallic finishes. The range includes white calfskin, metallic bronze, metallic blue and metallic silver iterations. Created by Pony on Wheel Studio in China, Dolores is inspired by the black comedy drama series Why Women Kill.
The protagonist, born into a wealthy family in the 1960s, was fed up with leading a controlled life and decided to escape from an arranged marriage, later marrying the man she loved. Later, she discovered that her husband was cheating on her, which led her to take her unfaithful heart forever. Diesel's Dolores is a clear representation of this settling of scores.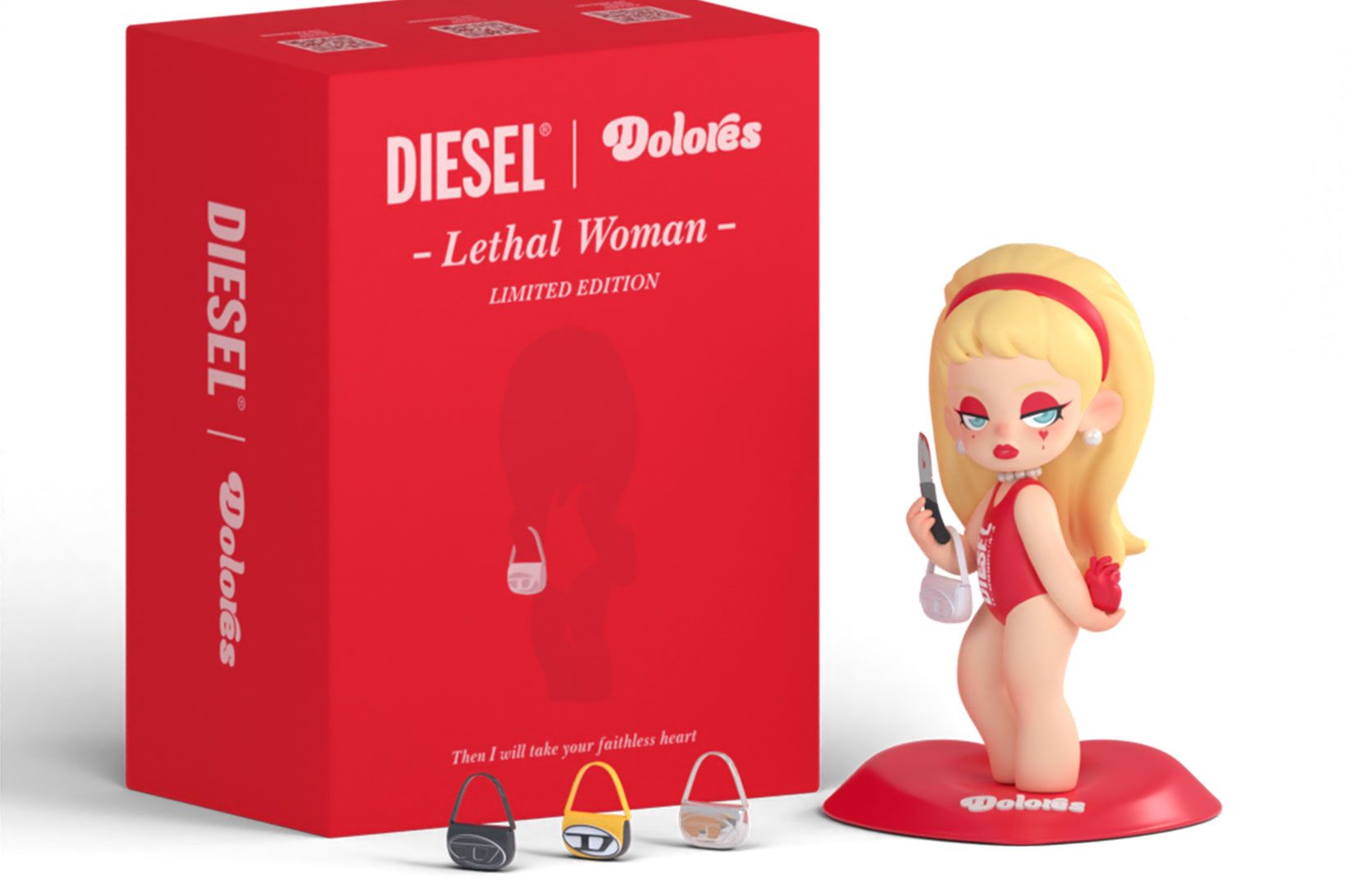 Sadly, Diesel x Dolores is not on sale, only to Diesel members who spend a designated amount in Hong Kong shops.
Diesel Pre-Fall 2023: Glenn Martens reaffirms his codes.