READ IN: Español
The new Peu Stadium inspired by Camper's iconic Peu. The new model represents the natural, neutral and minimalist spirit of its predecessor.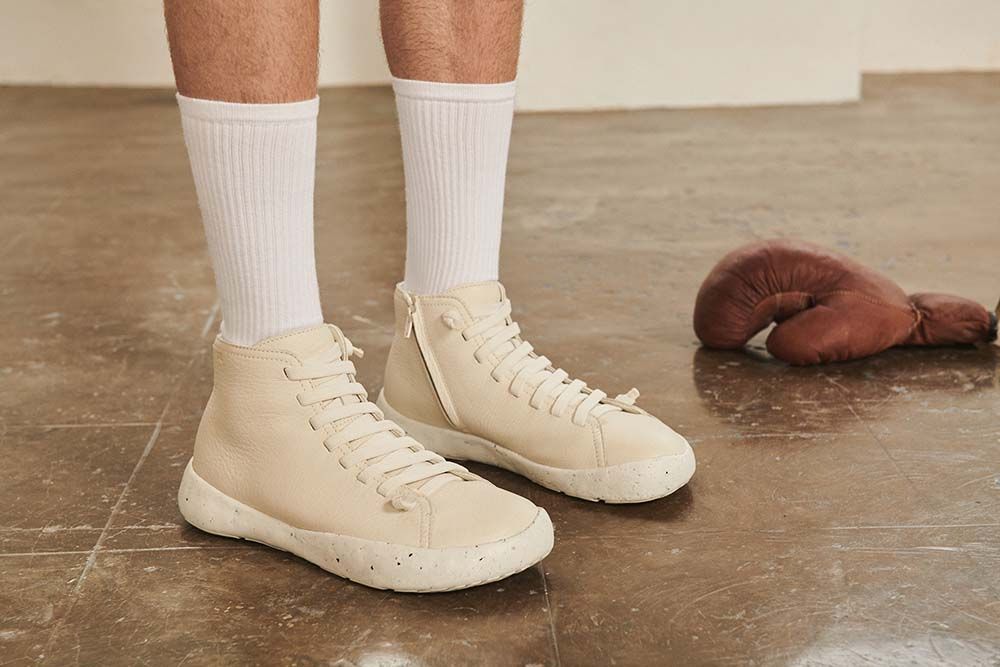 Designed to be a sustainable line, the latest component of the Peu team contains uppers made from the highest quality leather. It also includes Leather Working Group certification, as well as a wide range of recycled materials.
Camper has manufactured a lightweight, ergonomic sole from 51% recycled EVA. While the laces and linings are made, respectively, from 100% and 70% recycled PET. An environmentally responsible sneaker option.
The brand is committed to the sustainability supported by Peu Stadium by giving 1% of each sale to Mallorca Preservation. An NGO that defends local farmers committed to establishing more sustainable practices.
For the AW 2021 season, Peu Stadium will be available in two different unisex models: a low sneaker and a high sneaker. If you want to get your hands on the Camper, keep an eye on their physical and online stores.