READ IN: Español
When Dito Collective AW'21 wanted to introduce us all to their new collection, they were very clear about what they wanted to do with this leap. They wanted their designs to be rooted in their core fundamentals when it came to dressing.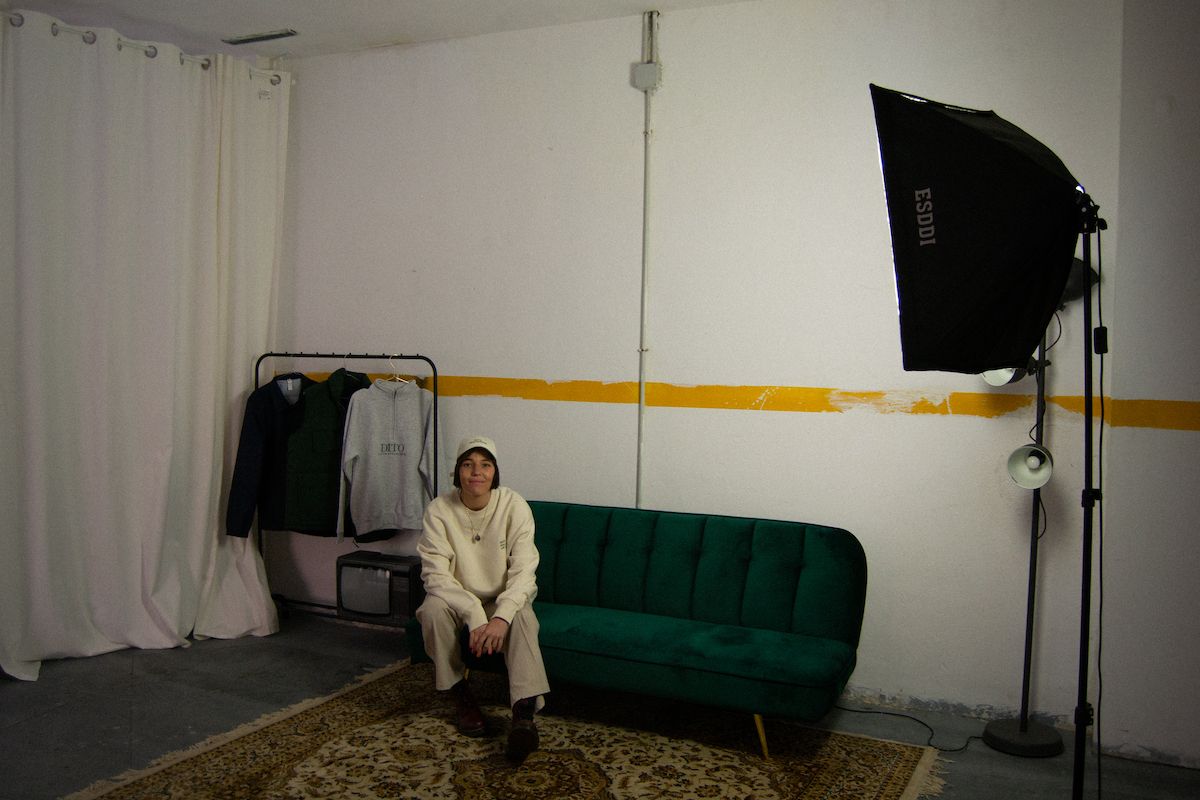 Dito Collective, creators of this autumn/winter collection, define themselves with the purity of each garment. They like trends but, at the same time, timeless clothes. Opening a wardrobe at home and being able to rescue a woollen sweater from a relative.
They wanted to show the classic cut and embroidery as well as to mark comfortable and relaxed fits that reflect the movement of the personality that each one of us has when it comes to wearing that garment.
This is their collection. The pure cotton that textures and moulds with the passage of time.
Why natural RAW?
Natural RAW does not contain any dyes, which means that each garment reflects the authentic colour of the cotton plant itself. So authentic that a certain texture with tiny specks of the plant's seeds can be seen in the fabric.
As for the process involved in natural cotton, it is necessary to clarify that it greatly reduces both energy consumption and environmental impact, as it requires a more delicate process and does not need dyes or chemicals, saving a high percentage of water and energy.
Six garments, four colours
It is a capsule collection faithful to Dito Collective's DNA. To its autumns and winters. Its crewneck, essential and transferable to any look. Impeccable cuts with which to show its own identity. It doesn't understand age or gender. We find embroidery, as in the fundamental accessory, Dito Baseball Cap; patches that provide the detail to make the perfect piece in Dito Puffer Vest and Coach Dito. The refined serigraphy of the Hang Tee, showing the brand's message. And finally, the most classic piece with embroidery and zip on the Quarter Zip.
Discover the collection by clicking here.
YOU ARE THE PEOPLE YOU HANG WITH.